Best of Show Winners – Film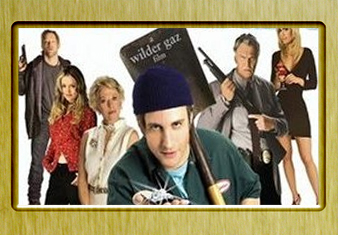 Wilder/Gaz Films, Diamond Zero, feature film, is an offbeat, just-for-fun tale of Dr. Simon Lockbuster who invents a machine that turns people into diamonds to be sold on the Celebrity Diamond Network. It was a marvelous plan until they ran out of corpses. This is a film that doesn't take itself seriously, is adequately sinister for youthful tastes, and thus, may attract a cult-following. Entertaining storyline and well edited.  With industry vets Bronson Pinchot, Tippy Hedron and Joan Van Ark.

Josh Dobson, Running Down West, short film, is a first film by a promising young director. Great films are about character development and storytelling. Dobson treats viewers with unfolding character development as the innocence of the young protagonist is threatened by a troubled vagrant's desire for revenge. The film is textured with an unusual color pallet and tight shots that heighten the dramatic mood.
Best of Show Winners – Television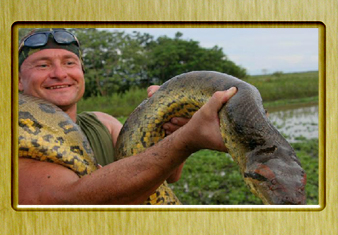 Gryphon Productions Ltd., The Real Lost World, feature documentary, is an epic adventure trip to find the real place that inspired Arthur Doyle's "Lost World", the original Jurassic Park. A team of scientists ascended to the mist shrouded plateau of Roraima, Venezuela. Along the way, they encounter giant anacondas, 12" spiders, 150 pound rodents and venomous snakes. Shooting under extreme conditions, the production crew shot vérité-style using two Sony HDCam 730s and a Sony Z1U HDV.

Producciones Garito (Puerto Rico), Victoria, television pilot program/not yet broadcast, proves the power of skilled acting and a powerful storyline. Victoria, played by Luisa de Los Rios, is a successful, but unfulfilled at lawyer. That changes when she meets Fat Girl, a rap singer who enjoys his live and follows his dreams. Excellent casting of secondary players allows for an engaging, and well-told story. This is the first feature-length drama from director Coraly Santaliz, but clearly it shouldn't be her last.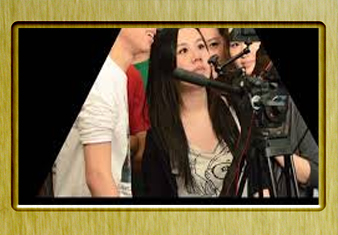 Radio Television Hong Kong (Hong Kong), Youth Crossing, miniseries, is a youth drama that follows the antics of four young people as they are crossing from adolescence to young adulthood. Under the tutelage of professional directors and scriptwriters, the young actors give compelling performances as we watch their lives mingle and evolve.
Best of Show Winners – Videography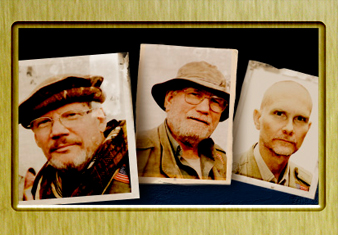 Adrian Belic, Beyond the Call, documentary, has the feel of a real-life Indiana Jones, as three eccentric, middle-aged men travel the world delivering life-saving aid directly into the hands of civilians on the frontline of war. These modern-day knights, filled with lovable quirks, take danger in stride while visiting some of the most beautiful, but troubled, places on earth. These are the most can-do, likable, brave characters you'll ever meet in a documentary.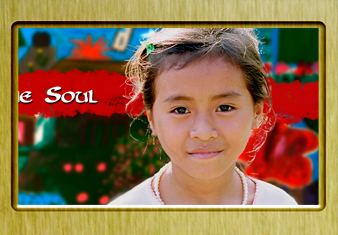 Cut Loose Productions, To Touch the Soul, documentary, involves the experiences of 27 university students as they travel to Cambodia to create art projects with impoverished children who are affected by HIV/AIDS. Director Ryan Goble brilliantly captures the emotional context as the students bond with the children and discover the true meaning of kindness, selflessness, and courage. It shows that even the smallest attempt at making a difference can have life-changing consequences for the people involved.

Golightly Films, Inc., Listen to the Sounds of Life, nonprofit/fundraising, weaves a sad but loving story of children with cancer and their courageous struggle with live and death. Producer Kaja Zaloudek is a master at doing the impossible, i.e., making "talking heads" compelling when she captures on-camera appearances by family members. Dramatic impact is increased via a prudent mix of color and black and white footage. This production is a fine example of the power of fundraising videos to brand nonprofits.

Award of Excellence Winners – Film
American Film Institute, Marrying God, short film (independent)
Borderline Films, Alma, short film (independent)
Brooklyn Films, The Apartment, short film (independent)
Cinamour Entertainment, From Mexico with Love, feature film
Cinenormal (Spain), ¿Infidelidad? (Infidelity?), feature film (independent)
Cyclops Vision (United Kingdom), Tovarisch I Am Not Dead, viewer impact: motivational/inspirational
Deadmeat Productions, Ltd., (England), Deadmeat IV, feature film (independent)
Easy To Dream, Christmas Is Here Again!, animation
Eric Albertson, La Liberte' De I'Interieur (Freedom Within), short film (independent)
ESPN, Down the Barrel, cinematography and documentary
Faulkner Film, The King O' Cats, creativity/originality and short film (independent)
Jim Keeshen Productions, El Dia de los Muertos – The Day of the Dead, animation (independent)
Jim Pansen Production (Germany), Die Flugbegleiterin, short film (independent)
Justin Golding, God's Forgotten House, feature film (independent)
Kitchen Filmteam (Norway), Gnist, short film (independent)
Mark McKenzie, The Last Sin Eater, original score (Mark McKenzie)
Metafilm, LLC., A Book of Truth, A Book Of Lies, feature film (independent)
Stacy Barton, In the Heart of Chile, feature documentary (student)
The TCS Productions, The Metrosexual, feature film (independent)
Award of Excellence Winners – Television

Christian Broadcast Network & Regent University, First Landing, children/family programming, history/biographical/travel
CSTV Digital, Mission SEC Football (www.missionsecfootball.com), internet site streaming
Douglas Technical Services, The Late Show with David Letterman: Sister's Rodeo, videography
Forest Creatures Entertainment, Kitka and Davka in Concert: Old and New World Jewish Music, arts/cultural/performance/plays
Junk'd, Biloxi 301 AP, reality programming
Koo-Ki Motion Graphics (Japan), Temporary Virgin, music video
Living Ocean Productions, Requiem, nature/environment/wildlife
Radio Television Hong Kong (Hong Kong), The Culture Movers: Willy Tsao, interview/talk show
Scott2 Productions, Bottle Rockets, pilot series/not yet broadcast
TimeCode Editing, LLC, Darkest Hours: The Crisis in Children's Mental Health, overall post-production
Zia Mohajerjasbi, Blue Scholars "Back Home" Music Video, music video
Award of Excellence Winners – Videography

Barking Cat Productions (Australia), Big Dreamers, documentary
Craig Miller Productions, Coca Cola Company – The McDonald's Division: St. Augustine Marching 100: A Band Reborn, corporate/stakeholder communication
FineLine Multimedia, Wilson Wedding, wedding
IVP New Media, Your Sight, Your Treatment, Your Guide to Visudyne Therapy, sales/branding
Merestone, Meeting Kick-Off: Computer Guidance, special effects: animation
Michelle Paymar Productions, Journey by Heart, nonprofit/fundraising
Video Adventures, Oak Meadows Promotion, commercial/infomercial


Honorable Mention Winners – Film
7-Out Productions, End of the Neon, short film (independent)
Alternate Healthier Choices, An Uncommon, Common Man, feature documentary (independent)
Antara Entertainment, Lavinia's Heist, short film (independent)
Anya Belkina, Crowded With Voices, experimental (independent)
a-oo productions, Surfari! What Dreams Are Made Of, feature documentary (independent)
ArsAstrologica Filmproductions (Germany), AstroEuros, feature film (independent)
Astrablu Media, Inc., Naked in America, feature documentary (independent) and viewer impact: entertainment value
AstroFilm, Lucky Penny, short film (student)
Benjamin McPherson & Benjamin Stier, Storpio, short film (independent)
Bipolar Pictures, A.W.O.L., short film (independent)
Boris Wexler, The Bath, short film
Brokedown Films, Ubiquitous and Cavernous, short film (independent)
Chris Swider, Children in Exile, dramatic impact and feature documentary (independent)
Charles Dewandeler Productions, Hollywood Adventure, short film (independent)
CouryGraph Productions, Your Move …, experimental
Cyclops Vision (United Kingdom), Tovarisch I Am Not Dead, feature documentary (independent)
Despot Pictures, Ordinary Angels, short film (independent)
Dominic Laing, Sometime Today I'm Going to Kill Ben Stiller, short film (independent)
Emre Korkmaz, Accident – DOT, short film (student)
Ezekiel 47#9 Films (Belgium), Personal Spectator, short film (independent)
Famo Pisek (Czech Republic), Modul, animation
Faulkner Film, The King O' Cats, choreography and original score (Funeral Dance)
Felice Lesser Dance Theater, I Am a Dancer, feature documentary (independent)
Fernando Uson-Fornies (Spain), Yo y Ella, short film (independent)
Firerock Entertainment, Bull Run, feature film (independent)
Ghost Rider Pictures, Forgotten On the Bayou: Rockey's Mission to the White House, feature documentary (independent)
Hand Hammered Films, Freefall, short film (independent)
Idiot Internazional (England), Nothing, short film (independent)
InsideFilms, LLC, In a Different Key, short film (independent)
Jamin Griffiths, FEMA City, feature documentary (independent)
JC Communications, Rocking the Boat: A Musical Conversation and Journey, feature documentary (independent)
Jeti Films, LLC, The Order, animation
Joey Boukadakis, Rushers, short film (independent)
Julie Stevens & Gil Cates, Jr., Life after Tomorrow, feature documentary (independent)
Justin Golding, God's Forgotten House, direction
Karen Power (Australia), Raphael, short film (independent)
KPITV, Wanda Jackson: The Sweet Lady with the Nasty Voice, feature documentary (independent)
Kylin Productions, Tiffin, short film (independent)
Llewellyn Films, A Good Day, short film (independent)
Lotta Buv Productions, LLC, A Lesson in Biology, short film (independent)
Matthew Brown, Skipping Stones, short film (independent)
Metafilm, LLC, A Book of Truth, A Book of Lies, direction and viewer impact: content/message delivery
mindmosis productions (Canada), No Sense, short film (independent)
New Man Productions, LLC, An Occasional Fish, feature film (independent)
Nir Shelter (Australia), Clamber, short film (independent)
Ralph Waldo Emerson Institute, Emerson: The Ideal in America, feature documentary (independent)
Reel Filmworks, Inc., Sympathy, short film (independent)
Red Car, Muse of Fire, feature documentary (independent)
Red Palette Pictures, Shell, cinematography and short film (independent)
Rich/Tint Productions, LLC, Damaged Goods, direction and short film (independent)
Robert Berning Productions, Tomorrow's Technology Today, commercial/training/industrial film
Save The Waves Coalition (Chile), Pulp, Poo and Perfection, short documentary (independent)
scrudge, llc,
Two Tickets to Paradise, feature film (independent)
Shape Films, LLC, High Expectations, short film (independent)
Shazzam Films, Incest: A Family Tragedy, feature documentary (independent)
Sinner Film Productions, LLC, Sinner, feature film (independent)
Skunk Films, Inc., When Heaven Meets Earth, feature documentary (independent)
Steve Yager, Helmet, short film (independent)
Terence Morea, Happy Anniversary, short film (student)
The TCS Productions, The Metrosexual, supporting actor (Leo: Nick Paonessa)
Tom Jennings Productions, 20,000 Miles on a Horse, feature documentary (independent)
University of Southern California, Vartan LLP, direction and short film (independent)
Vassar College, Fat Spruce Timberland, short film (student)
Verona Productions, Rumble Valley, short film (independent)
Vincent Caldoni, Cathedral Park, feature film (independent)
Water Buffalo Films, Candy Corpse, short film (independent)
We Have No Life Productions, LLC, I Do?, short film (independent)
Whyte House Productions (Australia), The Man Who Souled the World, feature documentary (independent)
Honorable Mention Winners – Television

1st Take Video, Transported Lives, editing
CSTV Digital, Mission SEC Football (www.missionsecfootball.com), videography
Danolas Productions, LLC, Darkest Hours: The Crisis in Children's Mental Health Care, feature documentary
Douglas Technical Services, CBS/The Early Show: Miracle Babies, videography
Ellen Susman Enterprises, Balancing Your Life: The Kuki Gallmann Interview, interview/talk show
Golden Griffin Productions, In the Soup, creativity/originality and comedy program
Gryphon Productions Ltd., The Real World, cinematography and direction
Guerilla Filmworx, Inc., GAP, commercial/infomercial
Hue Visualab (Malaysia), Animax Pupil 'Set Me Apart' Music Video, music video
Janet Elaine, These Hands, music video and viewer impact: content/message delivery
Junk'd, Biloxi 301 AP, on-camera talent
Krishna Nori, The Last Castrato, music video
L.A.F. Productions, Its All about Youth: A Teenager's Rebellion, religion/ethics
Lasky Records, The Dog Wedding, music video
Layalina Productions, Inc., On the Road in America, contemporary issues/awareness raising
MGM Grand Hotel, Star of The Month: "24", corporate/training/communication
Radio Television Hong Kong (Hong Kong), Arts Unlimited: Inner Nature, arts/cultural/performance/plays, & Youth Crossing, drama program/series
Scott2 Productions, Bottle Rockets, concept and leading actor (Connor: Scott Sullivan)
Skydive Films, Ghosts of the Low Country, documentary
Strongbox Productions, LLC, Finding Home, feature documentary
TimeCode Editing, LLC, Darkest Hours: The Crisis in Children's Mental Health, editing
Urban American Outdoors, Diving Truk Lagoon, sports/fitness
Victor Huang (New Zealand), Cali Kiwi, cinematography
Honorable Mention Winners – Videography
Centegra Health System, Welcome to Centegra, corporate/stakeholder communication
Craig Miller Productions, Coca Cola Company – The McDonald's Division: St. Augustine Marching 100: A Band Reborn, viewer impact: motivational/inspirational
Cut Loose Productions, To Touch the Soul, viewer impact: motivational/inspirational
Dartmouth-Hitchcock Medical Center, Helping to Build Families, health/medicine/science
Denver High Def, Trimble: VX Interactive Trailer, editing
Epsilon Productions, LLC, Walking Together in Faith – religion/ethics
Robert Berning Productions, Truxtun: First to Fight, special purpose video
Saint Vincent College, Way of the Cross, special purpose video
Sondra Martin Productions, "I was Lost … But Now I'm Found", original score/song and viewer impact: motivational/inspirational
TraceFx.com, In the Eye of the Beholder, student production
Video Adventures, Oak Meadows Promotion, videography
Walsh Video, Wedding at Bonnet Island, wedding