Accolade Global Film Competition Statuette
The Accolade Global Film Competition statuette is a 24K gold-plated statue mounted on a piano finished base of rosewood.  A beautiful constellation of stars, the Accolade statuette is manufactured by the company that makes the world's most prestigious and celebrated awards, the Oscar and the Emmy!  The statuette is truly a work of art. Each Best of Show winner will receive one free Best Shorts statuette. Other winners may order a statuette for themselves and their team.
Click on the image of the statuette on the left to see more of the detail.
Promotion
Accolade Global Film Competition will send press releases to national media outlets representing thousands of recipients as well as a database of 40,000 industry professionals.
Annual Humanitarian Award
Each year, Accolade grants annual Humanitarian Awards to filmmakers nominated by our judges for their dedicated service to social justice, humanitarian causes or environmental issues. The Grand Prize awardee receives a beautiful 24k gold plated statue!  See more here.
Digital downloads
Free digital downloads of Accolade Global Film Competition laurels will be made available to all winners.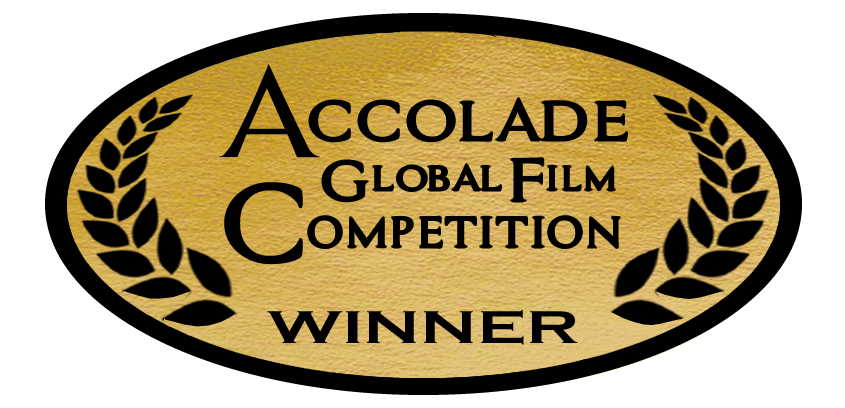 Gold foil Stickers
Stickers are available for purchase  to include on your DVD case and other marketing materials.
Personalized Press Release
Accolade Global Film Competition will provide awardees with a fill-in-the-blanks press release that they can use to create their own publicity.
Pricing:
Gold foil stickers are $40 per 100 stickers
Statuette:  24k gold statuettes are $375 per statuette. Shipping is free within the United States. International orders will be charged a $65 shipping fee.
If you're an ACCOLADE winner… Congratulations!  – Click here to order your statues and stickers.