Jeff Bridges and the team are happy!
Very happy we submitted, Jeff Bridges and the team are happy with the two awards we won!
Susan Kucera
Highly recommended!
Great awards competition. Communication was fantastic all the way through. Highly recommended!
Paul Kimball
Thrilled by the LEVEL of Competition!
We were thrilled by the level of competition!
THIS MODERN MAN IS BEAT
David Schroeder
You KNOW they Care about Filmmaking!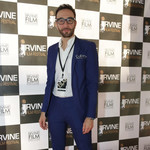 The best thing about the Accolade Global Film Competition is you know they care about filmmaking. Not only do they have some incredible films in their competition but the friendliness and communication was very refreshing. We were very proud to have won the Film Short Award Of Excellence from such a prestigious competition and I HIGHLY recommend submitting to multiple categories. It is well worth it!
Dennis Cahlo
Support is Off the Charts Awesome!!
Communication and support is off the charts awesome!! I loved being a part of it and would highly recommend it.
William Leon
Structure Allows EVERY Deserving Filmmaker to Receive Recognition!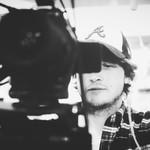 At many festivals, one film will win an award in a certain category and multiple other award-worthy films will go unrecognized. But the structure of the Accolade Competition allows for every deserving film/filmmaker to receive recognition for their hard work. That is why they are an invaluable competition, they really care about encouraging quality filmmaking. I highly recommend submitting to Accolade!
Timothy Collins
Feel Somebody Human Beneath this Festival!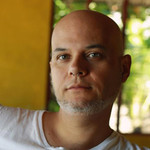 You really feel that is somebody human beneath this festival who answer your questions and solve your worries and problems.
Keep doing this great job Accolade!
Daniel Dou
Felt Respected – Very Professional
The Accolade Global Film team are very professional, friendly and timely in communicating with the filmmakers. I feel so respected and warmed by their love and care. Good Job. God bless.
John La Raw
Organization Perfect – Wonderful Service
This is indeed a great film festival. Not only is the organization perfect, but the service is wonderful as well. We enjoyed being part of it
Heaven Kid
They Actually CARE about Filmmakers!
All-around, great festival — turn-around time is fantastic and communication from the festival is one key point that I appreciate, because it shows that they actually care about contributing filmmakers!
Thank you, Accolade Global Film Competition!
Mark France
I love this festival!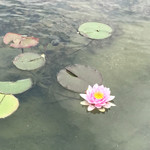 I love this festival. Communication is so quick. Whenever you have any questions, they reply u very quick. I love it. I will entry once I have another animation piece. Thank you so much
Jing Sun
Awesome Online Festival – Outstanding Communication
Accolade is an awesome online festival and a terrific way for first time filmmakers to get their feet wet with the idea of competition. The level of correspondence from the festival is outstanding. Rick is always available to answers questions and he gets back to you immediately. This festival is definitely worth the submission fee.
Edward King
Professional and Fair Judging!
Happy and proud by had have a chance to compete at this festival. An excellent international showcase for new and independent filmmakers with professional and fair judgements, plus the great and always pleasant communication. It really worth the entry fee.
Sara Eustaquio
Amazing – Work and Talent is Valued!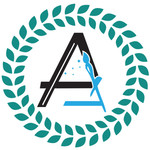 Amazing experience, yet another award competition that doesn't let a frown build up on indie filmmakers. I suggest for anyone in doubt, to submit your film because here work and talent is valued away from any excessive glitz or glamour
Anugat Raj FILMS
Run by People Passionate about the Art of Filmmaking.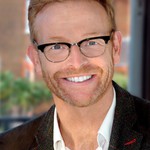 I was absolutely thrilled and honoured that my film, 'The Last Laugh' won Award of Excellence (Special Mention) at Accolade. This is a great competition, which I would thoroughly recommend for any independent filmmakers. The communication was excellent and it seems to be run by people who are really passionate about the art of filmmaking.
Paul Hendy
Laurels and Press Info Incredibly Helpful!
I was very impressed with the communication and level of detail supplied by the competition. As an online competition you're never too sure what you may get but Accolade provided a high level of customer service and an excellent response to emails and queries. We were lucky enough to win we were provided with laurels, press info and the like which have been incredibly helpful
Rebecca Hardy
Recognized on an International Level!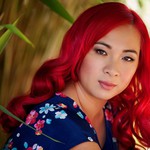 Thank you for accepting our trailer and thank you for such a great film festival! Not only is your festival affordable but also helps new filmmakers like myself have our work recognized and awarded on an international level. Also love the laurel design. Thanks again! Well worth the entry. Keep up the amazing work and supporting emerging filmmakers.
Kim Huynh
Smooth Process, Friendly and Responsive Staff
Very smooth process, friendly and responsive staff, great festival!
Charlie Sporns
Provided our Film with the Recognition we were Hoping for!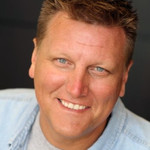 The Accolades were extremely easy to work with and provided our film with the recognition for which we were hoping. It is nice to share a film with other industry professionals who appreciate a good story.
Matthew Starr
Excellent Experience
Excellent experience–thrilled to have been recognized in the Islamic category with a merit award–they were very good with communication and updating corrections and also provided me with a letter to include in a grant application
Fawzia Afzal-Khan
Support by the Organizers was Never Lacking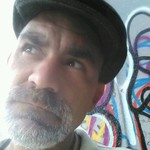 The festival was very easy to enter and contact and support by the organizers was never lacking. Very professional. Although my film did not make the cut, it was a very supportive environment.
Andy Galloway
Incredibly Responsive – Awesome Experience.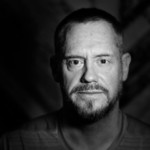 As a first time film-maker, everything is new, and I need a lot of hand-holding and explanation. I went into this expecting the worst, but was pleasantly surprised by Accolade, who were incredibly responsive to my every communication. I'm glad my first experience in the festival world was so awesome, and will be one of the motivating factors in moving forward. Thanks!
Derek McNeill
This Competition and its Sisters are the Gold Standard!
Really great communication with quick response time. This competition and its sisters are the gold standard!
Crafty St. James
Best Overall Experience with a Film Festival!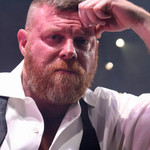 One of the best overall experiences I have had with a film festival. Not only were they very communicative but also sincere and excited about the projects submitted. Thank you Accolade for the opportunity and accepting out project as an official selection and award winner.
Miles Windsor
Award got Immediate Recognition from my Peers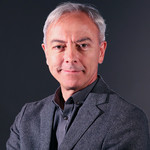 Thanks to the almost immediate response I got to a question, I knew very quickly I was in good hands. But it was later I got this wonderful surprise with the news of my film being the recipient of an Award of Excellence. This allowed almost immediate recognition from my peers. I can only be extremely grateful and, of course, very proud. Accolade is a fantastic festival I warmly recommend to all filmmakers, aspiring or not.
Douglas Beer
Communication, Info and Guidance Superb!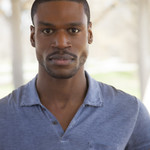 From the time of submission all the way through winning an Award Of Merit, the communication, updates, info, and guidance on press and publicity from the team at Accolade was superb. Smooth and effective experience.
Shawn Cortel
Great Competition, Fantastic Communication
Great competition. Fantastic communication and very honoured to receive and award of merit. Will definitely be submitting again
Bernard Kordieh
Marvelous Service and Wonderful Communication
Thank you Accolade Global Film Competition for our award and we strongly recommend on sending your project to them! Marvellous service, and wonderful communication!
Michael Raso
Great Organization and Communication!
Great organisation and communication. Love it.
Christian Abboud
Guidance and Promotional Advice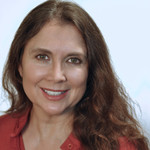 A Wonderful Festival! Really good and prompt communication! They also give guidance and promotional advise to help continue with self promotion, you are not left hanging! There are different levels of awards, so it still very competitive. GREAT experience! Very professional! Gorgeous optional trophies available to the winners.
Maritza Brikisak
Great Festival IMDB qualified!
Good competition, great festival also grants IMDB title. very recommended
Ahmad Alkhudari
Professional, Prestigious, Inclusive!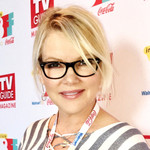 I give my personal Accolades to the ACCOLADE GLOBAL FILM FESTIVAL! It's one of the best festivals. Professional, prestigious, and quick to response for any questions you may have. I felt honored and humbled in their respect towards the value of the creative process and their attention to detail. In addition; the ensure special merit is given to those films that warrant the additional nod of attention. Thank you for a wonderful all inclusive experience. I will be back next year!
Alicia Hayes
Efficient, Prompt & Dedicated Team!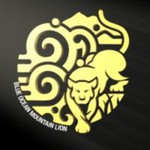 Thank you for supporting our work! Amazing experience working with your efficient, prompt & dedicated team.
Zazen Design & Production
Top Notch in a Sea of Festivals….
A top notch festival in a sea of many festivals — Rick Prickett and his team are dedicated, timely in their communication, and terrific supporters of Indie filmmakers. Their passion for movies is unsurpassed, and you can feel the "heart" in what they do. We will continue to submit our films to all of their fests! Thank you, Rick!
Kip Bennett
Platform for Upcoming Filmmakers
It was a great honour to be part of this film festival. The communication and professionalism were outstanding. Thank you for giving young upcoming filmmakers this platform.
Justin Krul
Excellence and Professionalism
Thank you Mr. Prickett and Team for your excellence, your professionalism, and your intentionality to the indie filmmaker!
Jenness Rouse
Wonderful Festival – Great Communication!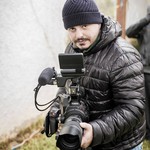 It was a wonderful festival with great communication! Thank you for the hospitality and the award of merit!
Babis Galanakis
First Rate Festival – a Film Artist High Point!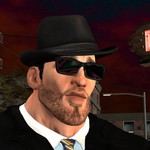 Accolade is an elegant awards festival. This is truly a film artist's high point. Not only was the festival first rate but the response and communication makes you feel great worth. A wonderful experience!!!
Charles Mandracchia
Respectful and Communicative
Respectful, communicative and overall good experience.
Stephanie Neroes
Competition is Quality – Communication is Fantastic!
I am incredibly grateful that I was submitted for a Leading Actress Award! This competition is quality and the level of communication is fantastic! I respect that they honor and acknowledge many films and talents at the same time, as there is so much wonderful film talent out there! Every great film deserves to be acknowledged in some way. Many thanks and much gratitude!
Brooke Lewis
Professionals with Great Vision for Filmmakers!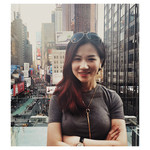 A big "Thank you" to the Accolade Global Film Competition for honoring my animation A Little Memory with Award of Excellence in animation (student) category. It is a professional group of people with a great vision for filmmakers. Their judges base their decisions on the quality, creativity and technical aspects of each piece. Thanks so much for everything. It means a lot to me!
Nancy Wennan Zhang
Timely Communication and Great Promotion!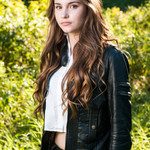 The Accolade Global Film Festival was a great experience. Timely communication and great promotion!
Jaimie Marchuk
A Joy to be a Part of this Festival!
I was thrilled with the Rick Prickett, who was so hands on in getting us the laurels, info and so very professional. I wish everyone handled themselves like him. It was a joy to be part of this festival!
Jacqueline Murphy
Merit Based Judging Gave Us Insights!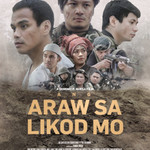 Thank you for accommodating "The Sun Behind You" and for this very unique criteria and merit based judging that gave us insights about the strengths of our film.
Dominic Carlo P. Nuesa
Dedication and Fantastic Communication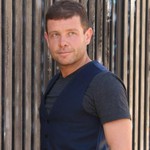 Great Festival and with much dedication and fantastic communication for the filmmakers! It's a big YES
Dhyan Valdés Ramírez
Feedback and Encouragement is Invaluable!
Grateful to Accolade for providing filmmakers a fair forum to display all the hard work and dedication we give to our projects… their feedback and encouragement is invaluable… how else will we know how well or not we're doing? And how would we improve otherwise? So God Bless all the good people at Accolade for helping us give our work more meaning….
Wilson Chang
Amazing Festival with Experienced Judges!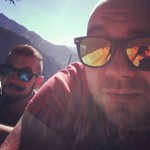 A professional and amazing Festival with experienced judges! Happy for having taken part to it. A huge thanks from our whole "Gorchlach" team!
Fabio Cento
Supportive of Independent Filmmakers!
This is a brilliant competition which is very supportive of independent filmmakers. Delighted to be a part of it
Rebekah Smith
Great Experience!
Kind and professional! Great experience!
Harry Assouline
One of the Most Important Festivals in the US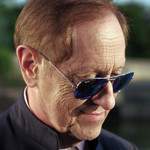 This extraordinary Festival lets me think that it is certainly one of the most important short film festivals of the United States because of its remarkable sense of the organization and the prices granted. The excellent quality of the certificates awarded is matched only by the exceptional quality of the trophies which, even if they have to be bought, will leave their happy recipients an unforgettable memory! Long live at "The Accolade Global Film Competition!"
Daniel Jenny
Communication, Feedback and Encouragement are Invaluable!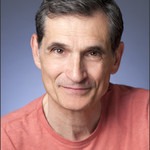 Accolade provides filmmakers a fair venue to display their work. Their communication, feedback, and encouragement are invaluable. It's always an honor to be among the selected films of this competition.
Bob Celli
Worth Every Single Dollar to Filmmakers!
Accolade Global Film Competition is worth every single dollar to aspiring filmmakers. We won several Awards in many different categories and those wins really helped in promoting the film! Winning in this prestigious festival ensures interest and excitement in your production – it simply couldn't be better!
Nancy Hamilton Myers
Organizers are Wonderful – Quickly Responded
The organizers of the competition were wonderful. When we asked for something, they quickly responded.
Thomas Grant
Wonderful Festival with Great Communication!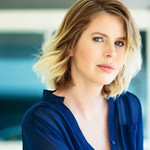 Absolutely wonderful festival with great communication.
Danielle Kronenberg
Absolutely Wonderful!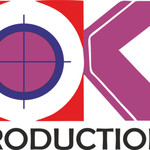 Absolutely Wonderful, great and fantastic. Thank you very much. Proud to be part of it.
Satish Kumar Agarwal
Professional and Efficient!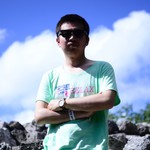 A very professional and efficient film festival. Just wonderful!
Robin Wang
I Gained A Lot as a Young Filmmaker!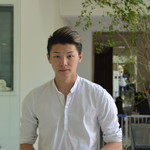 Useful learning experience and good exposure. I gained a lot as a young filmmaker. Thanks for the award for my film.
Daniel Chan
Promotional Materials are Impressive!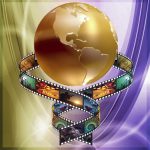 This is hands down one the best festivals I've had the pleasure of being a part of. The information and follow up "after" winning is extremely professional. Promotional materials, suggested outlets and availability of festival associates is quite impressive. This festival should definitely be a go to when entering the festival circuit.
Krishna Ribeiro
Supply You with Everything You Need to Promote Your Awards
Accolade Global Film Competition is a great competition. They are very professional and quickly supply you with everything you need to promote your awards. I'd highly recommend submitting here.
Josh Funk
Very Transparent and Detailed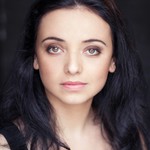 Excellent festival, always very prompt in responding to emails, very transparent and detailed. The entire team, cast and crew, of "Dark Is the Night" is grateful for the wonderful way we were treated!
Lots of thanks Accolade Competition!
Carmen Silva
Competent Professionals, Highly Recommended.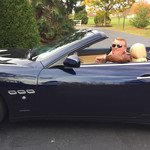 Great Festival. Run by competent professionals, highly recommended.
Guy Quigley
Excellent Festival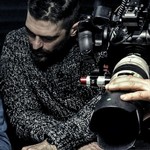 It is an excellent festival, magic, very professional and proud to have had a part. Great moment.
PASCAL LASTRAJOLI
Amazing Experience and Communication!
Amazing experience and communication, thank you very much for the great award!, I really appreciate it. Looking forward to submit new projects soon. Best regards!
Joaquin Braga
Terrific Festival!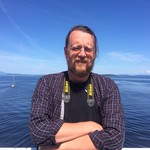 Good experience, good communication — terrific festival 🙂
Leal Butler
Professional and clear!
Great festival! Professional and clear! Super recommended!
Marco Rosson
Great E-Mail Response Time!
Such a pleasure to participate in this festival!
Great email response time too.
Zoe Kissel
5 STARS! Organized and Communicative
5 STARS! As an artist, I create projects that make a difference and shed light on subject matters deserving of more attention from society and from the filmmaking community. We are thrilled that the judges at Accolade Global Film Competition recognized the importance of our film! It's such an honor! This festival is organized and communicative, and I plan to submit all my upcoming films to this wonderful platform! Thanks so much!
Jaret Martino
Entry Fee Worth the Promotional Gain!
I really like this festival and it's vision: films being judged on their own merit rather than having to choose only one winner, the Humanitarian Award, etc. Communication is swift and helpful. Really glad I submitted, the entry fee is well worth the promotional gain. Thank you!
Arjan Wilschut
Great E-Mail Response and Consideration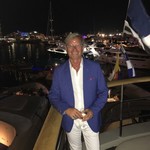 Great festival and very honoured that my film 'We need To talk' came away with two awards. Great email response and consideration to the filmmakers.
David M. Raynor
Seriously… 5 stars!
Seriously… 5 stars! Loved the communication. Extremely honored to have been a part of this season, and greatly appreciate being recognized for the "Award of Merit- Women Filmmakers"! Great experience with Accolade Global Film
Competition!! YOU.ROCK!
Rosa Nichols
It was an Honor for Us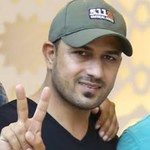 Thank you very much it was honor for us – and really this made all Iraqi people happy
Murtdha Hameed
Awesome Film Festival
Awesome film festival, Im proud that my first film was selected as a winner!!
Xavier Velásquez
Communication and Response is Spot on!
Great festival to be a part of. My Music Video won Award of Merit. From the very beginning, the communication and response from the Festival have been spot on. Special thanks to Festival director Rick Prickett for being extremely prompt in his communications. Thanks to the Jury members for considering and accepting my video. Will love to be a part of the festival again.
Konark Sarangi
This is how a Festival Should be Run!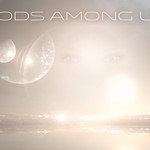 Excellent communication and attention to detail throughout the entire process from festival director Rick Prickett. That is how a festival should be run. Awesome experience, will definitely submit again. Thank you!!
Caroline Cory
Best Trophy in the Industry! Essential
Together since 2009….For my, the best Festival. All projects have access, from the smallest to the largest. Famous and unknown filmmakers. And also, they have one of the best trophies in the industry. Essential.
RUBEN Arnaiz Parrondo
Truly Great Festival Very Communicative
A truly great festival with very communicative people who are more than happy to answer questions and guide you through the process. Happy to have been a part of it twice now.
Rey Barrera
Excellent Festival – Well Managed
Great job Accolade for running an excellent festival. This festival was extremely well managed with excellent and very fast personal communication. They made it very easy to participate. We will definitely submit again!
Matthew McCaulley
Thoroughly Professional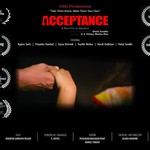 Thoroughly professional , communicatively active. Amazingly pleasant through out the journey. Thank you Accolade for the award and the wonderful experience. Will definitely participate with future projects.
Susil Kaur and Sheila Sandhu
Great Communication
Very pleased with this competition great communication. I am very humbled to have such a great film to be apart of this competition and to win 2 awards was a honor and a dream come true. I'll continue to submit my future films here for sure as it's a great competition to be a part of and thank you accolade film competition for the awards
Dustin Clingan
Staff is Extremely Professional and Friendly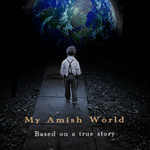 Truly an amazing festival!! The staff is extremely professional and friendly. We were honored to receive an award!!
Kasha Fauscett
Great Press-Kit material!
Fast responses and great press-kit material!
Nora Wenner
Great way to see the quality of my filmmaking
Really great to get such a positive response and a great way to see where I am at with the quality of my film making.
Dan Tambling
Coveted Film Competition!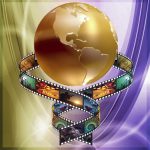 Thank you so much! We feel so honored to be a part and winner of your prestigious film competition. It has been an awesome experience. Looking forward to submitting more of our films in your coveted film competition. Thanks!!
Gandharva Vidya Entertainment
Analyzes Films with Dedicated Attention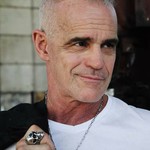 It is a great festival which analyzes our films with a very dedicated attention. The only but is the award prize. Shouldn't be so expensive. Besides it, everything was friendly and great. Thank you very much. Keep going!
Breno Seabra Guimaraes
IMDB Winner Credit is Awesome!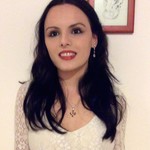 Receiving a Award of Recognition from the Accolade Global Film Competition is a tremendous honor for me, especially because I am now 22 years young and this is my first feature film. Having this unique appreciation and confirmation for my work and my talent from the Accolade is very significant for me and of great importance for my feature as a filmmaker. I'm indeed grateful to be a Award Winner of November 2017 at this wonderful Film Festival. Also the promotion which Accolade Global Film Competition has for its winners is fantastic. Having my great winner credit on IMDb is awesome and I am very happy with all writing with the Accolade Team.
I'm also impressed by the work from this special Festival because they are sending the selected filmmakers a E-Mail. Other festivals don't do that. Thank you once again Accolade Global Film Competition Jury and Team for all. You're fantastic
Andreea Boyer
Pleasurable and Honorable experience
Thank you so much for the award. It has been both a pleasurable and honorable experience. Looking forward to future festivals with upcoming projects!
Shelley Titus
Recognizes New Talent!
Thank you so much for the award. I really appreciate how this competition recognizes, and gives a platform for, new talents. I would definitely recommend this film festival.
Allsun Campbell
Well Established, Grants Credibility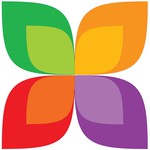 I needed a competitive festival for the veteran film makers, very well established and known that is capable of granting credibility. Which also have to have an opened mind to appreciate an artistic film that is not a main stream creation. I found myself at home in Accolade Global Film Competition. Heavenly landing amongst great staff and appreciative judges. Highly recommended.
Amr Al-hariri
Appreciate the Feedback
We were excited about this festival and grateful for the selection. We appreciate all the feedback and thank you for your service
Curtis Maynard
Great Festival
Great festival, thank you so much for treating us so well!
Russell Emanuel
Efficiency with Warm and Friendly Attitude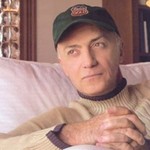 This was an amazing experience and an amazing award. We're happy with the timing, the speed, the efficiency and the warm and friendly attitude.
Nico Mastorakis
Best Management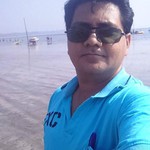 Excellent experience…like too too much. Best management and wonderful experience.
Ramprabhu Nakate
Best Competition by far!
The best competition by far! Glad to be part of this festival for last 3 years and look forward to many more!
Rick and team – you guys are awesome!
Sriramkumar Vegaraju
Very Professional with Timely Feedback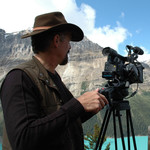 Very professional festival with timely feedback. We are thrilled to have won an award.
William VanDerKloot
Process is Smooth, Informative and Professional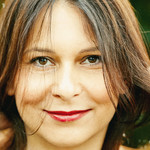 Dear Accolade Team! Thank you for this wonderful experience. As a first time ever director I was absolutely trilled that you included my work to your list of award winners. I will never forget where I got the fist time ever film award! Thank you! And thank you for making all process very smooth, informative and professional.
Nina Kojima
Understand the needs of submitters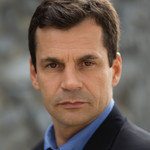 This is a great festival and they understand the needs of the submitters. Great communication. Thumbs up and many thanks for the awards!!
Uwe Schwarzwalder
Festival is Special and Unforgettable
This festival is special and unforgettable. I recommend it to every filmmaker. It was a great experience for me to have received so much kindness and helpfulness. Thank you for having my film to take part in this all-time great festival. It's a great glory.
Julia Deak
Amazing Communication and Level of Detail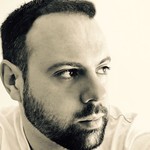 So appreciative of the recognition by accolade. Their commitment to quality filmmaking and films is outstanding. The most impressive aspect is not only the level of detail but also the amazing communication. Thanks again, well worth the entry.
Kerryn Williams
Everything was Outstanding!
Everything about this awards competition was outstanding! Great communication from submission to awards! I will be back with future projects!
Robert Smith
Best Communication of ANY Festival Competition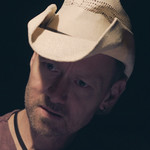 This is has been the best communication I have received from any festival competition. Clear and prompt communication regarding notifications, awards, and instructions on top of website and social media announcements. Well worth the entry fee and and honor to be awarded. Thank You Accolade!
Derek Sitter
Prestigious Competition judged by Hollywood Insiders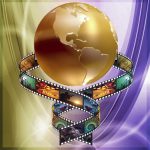 The Accolade Global Film Competition, is refreshingly nice, helpful, responsive and communicative. I also like that the Accolade is a prestigious competition judged by mainstream Hollywood insiders.
Linda Stuart
Stellar and Impeccable Response Time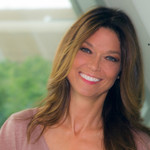 Excellent Film Festival! Rick and the team show true professionalism and support to film makers throughout the entire process. Their response time is impeccable and circle of film makers they bring together is stellar!
Kim Marie
Dedicated to Filmmakers' Careers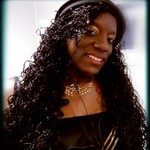 Really great and very passionate team of staff, dedicated to making the careers of talented Filmmakers more successful.
Coreetta Buchan
Great Film Exposure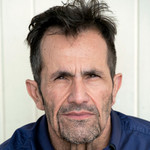 A great awards festival that gives your film exposure where no other will…
Simon Elrahi
Great Support to Young Filmmakers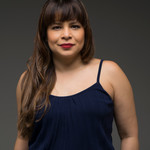 This festival offers great support to young filmmakers. I am very honored that my work has been selected. Thank you very much for the award
Susana Sanchez
Responsive, Informative and Passionate
A wonderful festival, responsive, informative and passionate about independent film. A real honour to be part of it and to win an award was a wonderful bonus! Thank you to everyone involved, a highly recommended festival with lots of variety! 10/10
Stuart T. Birchall
Going above and beyond!
Accolade Global Film Competition did a fantastic job of communicating winners, going above and beyond by providing me with an official certificate upon my request.
Jackie Jorgenson