Ron Howard Productions /Bryce Dallas Howard, When You Find Me,

Bryce Dallas Howard/Ron Howard Productions, When You Find Me, short film, is about two young girls, how they cope with grief in very different ways, and their emotional reconciliation years later. The film has striking visuals that allow for dreamy, supernatural sequences. The storyline is intimate and creates a warm but visceral reaction in viewers. www.youtube.com/watch?v=D52bdmsMtYI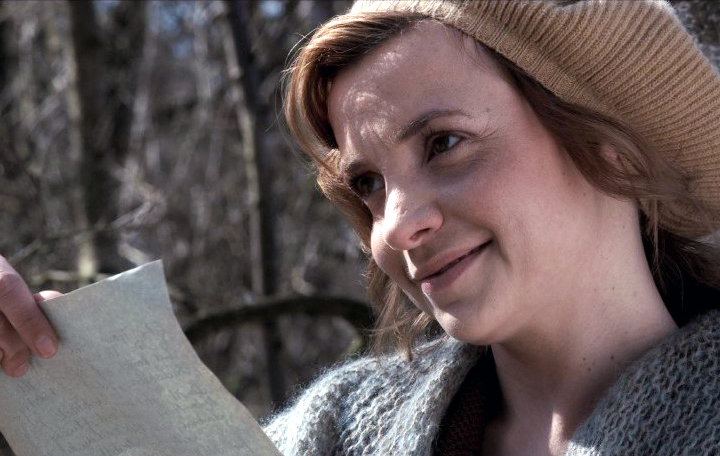 Ariane Mayer (Germany), Die alte Frau (The Old Women), short film, is based on the last short story of surrealist of Daniil Kharms, a writer who was persecuted under Stalin and died in captivity. The film is a reminder that words can be dangerous, sometimes deadly, in totalitarian regimes. This film has a solid storyline, moody atmosphere and commanding performances.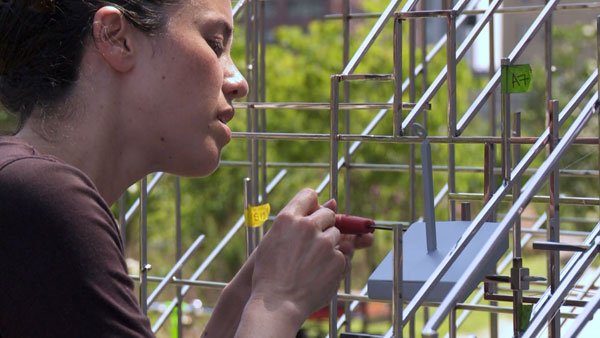 Art21, Inc., Art in the Twenty-First Century (Season Six), documentary series, has 13 profiles of artists from five continents speaking in their own words as they demonstrate the power of art to alter our perceptions and challenge convention. This is a Peabody, biennial public television series. It has excellent presentation of content and high production value. www.art21.org


360 Degrees Film (Italy), Breaking through the Glass: The Odyssey of an African Glassmaker, feature documentary
Arizona State University PR Lab, Avnet – Transforming Tomorrow Today, corporate/employee communication and creativity/originality
Craig Miller Productions, Inc., Jackson Welcome Center, corporate/employee communication
Dori Media Group (Israel), New York, drama program/series
Drew Hall, Counter Clockwise, feature film
Ejaz Khan Photography, Legacy, short film
Estudio Frontera, La Mama: An American Nun's Life in a Mexican Prison, short documentary
Fidelio Films, A World for Raul, Latino/Hispanic
Guerilla Wanderers Films, Simoom – Cutting Seams, music video
Helmut Dosantos (México), Dissent, short film
Hisonni Johnson, Fight Night Legacy, pilot program
Julietta Boscolo (Australia), Safe, women filmmakers
Leeds Metropolitan University/ Northern Film School (United Kingdom), The Bride of Vernon, animation
Kim Ramsay (Australia), The Boy Who'd Never Seen Rain, short film
Malao Film (Germany), Spaghetti für Zwei, short film
Ozgul Gurbuz (Turkey), Flawless Life, animation
Peter Goldsmid (South Africa), Difficult Love, gay/lesbian/transsexual
Pichu Productions (Germany), Wigge's Trade Up, documentary program
Priscilla A. Productionz, Reunited, dramatic impact
Radio Television Hong Kong (China), Going It Alone by Shirley Lee, documentary program/series
Small But Mighty Productions, The Mop and Lucky Files, webisodes
Sun Arts & Production (Taiwan), Our Choice – How to Solve the Climate Change Problems, educational/instructional


Affinityfilms, Inc., Babies on Track – for Best Beginnings/United Way, educational/instructional
Altreproduzioni (Italy), Scraps, short film
Arizona State University PR Lab, Avnet – Transforming Tomorrow Today, editing
Ben Stamper Pictures, Horse & Rider: A Journey towards Freedom, feature documentary
Beni Fredman (Israel), Leak, short film
bio/pic films, a wet dream…done in powerpoint, music video
Cara Picton (United Kingdom), Wreck, short film
Chandradeep Das (India), Disarray, short film
Chapman University – Bill Londen, Just at Puppy Love, short film
Charlie Mac Productions (Canada), Saint Sanguinus 1, use of film/video to enhance website
Chinstrap Films LLC, Life with Subtitles, pilot program/series
Ciscovaras Pictures, 6 Nonsmokers, feature film and original song (Y'all Don't Know by Terence Tomlin and Abdullah Thompson)
City Limit Films, Toolbox Bandit, leading actor (Luke Dawson: Jim Ford)
D.A.S.H. Entertainment, LLC, Broken & Beautiful, women filmmakers
Daniel Killman, Last Ride on the Midwest Pacific, feature film
David Reiter Productions, American Bill, pilot program
David Whalen, Men of La Mancha, feature documentary
Dennis Petersen (Sweden), A Secret, short film
Dillan Damodar, Moving On, short film
Eddie DeLeon, Starlight Collision, commercial/infomercial
Elias Productions, LLC, Hot Flash and Company, comedy program
Eva Nordholt, Macy's Journey, animation
Frogspawn Creative Limited (United Kingdom), No Alcohol No Risk, short documentary
Guru Rendezvous Films, Awaken, Soul to Soul, viewer impact: motivational/inspirational
Haley Productions, Steve Phoenix: The Untold Story, feature film
Helen Penjam (Finland), Killing Me Softly, short film
Heretic Pictures (Australia), Christina Conrad – Indecent Xposure, feature documentary
Honey Tree Films, 40 West, leading actress (Jennifer Nichole Porter) and original score (Jennifer Nichole Porter)
Jacquelyn Montellato, Showgirl, short film
Jasone Urgoitia Urrutia, Martha & Chloe, women filmmakers
Jessi Gotta, Anniversary Dinner, women filmmakers
Kamen Casey, Good Friends, tube length video
Karma Theory Films, Bollywood Invasion, children/family programming
Killivalavan Solai, Evy in the New Word, children/family programming
Lindsay Morrison, Gyre, short film
Lost Forever Productions, The Sky Has Fallen, feature film and cinematography
Lost In Time Pictures, Liquor Day Saints, feature film
Loyola Productions, Inc., 40: Episode 3, webisode/internet programming
Magick Lantern Studios, Hall Of Memories, training/industrial productions
Malachi Connolly, Built On Narrow Land, feature documentary
Malao Film (Germany), Spaghetti für Zwei, direction
Mantis Eagle Productions, No One Lives Forever, short film
Michel Massicotte (Canada), 6 for 7, experimental and creativity/originality
MJ2 Productions, Cut Throats and Petticoats, documentary program
Mohammad Alkazemi, Drum & Play, short film
Moniton Pictures (United Kingdom), Your Number's Up, short film
Montage 3 Films, Surreal Estate, short film
Nikka Lorak (United Kingdom), The Outsider, short film
Rakel Gardarsdóttìr (Iceland), Korriró, leading actress (Nina Dögg as Filippusdóttìr)
Randy Murray Productions, Mitchell 20, feature documentary
Ray Davis, The Destruction Room, short film
Rebecca Louisell, Genderfreak, gay/lesbian/transsexual
Red Turtle Industries, The Equity Partners, Asian American
RedThorn Productions, Atomism, short film
Regent University/Brian Gerber, Bama & Fred, short film
Reginald Brown Productions, A Profile in Courage: Linda L. Smith, short documentary
Richard Moran, Hang On To Your Heart, short documentary
River of Life Productions (Canada), Open Pit, feature documentary
Romilly Spiers (Australia), Ten Quintillion, short documentary
Royal Blade Productions, LLC, Sex, Blood and Fairy Tales, women filmmakers
Savant Films/Aaron Rudelson, Foodie, short film and humor/humorist
Sheatre (Canada), Far From the Heart, use of film/video to foster interactivity
SilverEpic Entertainment, Strip Mall, reality programming
Small But Mighty Productions, The Mop and Lucky Files, pilot program series
Starr Films Ltd., Sarina's Song, women filmmakers
Steve Rogers (Australia), Witness My Journey, short documentary
Straightjacket Productions (Australia), alphamum01, short film
Sun Arts & Production (Taiwan), Our Choice – How to Solve the Climate Change Problems, concept
Tarmac Road, LLC, Fambul Tok, feature documentary
Tonto Films (Australia), Thin Air, short film
Travis Burroughs, Party Crashers, feature documentary
Under the Tower Productions, West Lincoln, viewer impact-content/message
US Department of Veterans Affairs, Alternatives to Foreclosure, viewer impact: content/message
Verve Studios, LLC, Kerry and Angie, women filmmakers
Wendi Mcarthur & Melody Schroeder (United Kingdom), The Mel & Wendi House, pilot program
Wenhwa Ts'ao, Towing, short film
WGVU Public Media, Hope College Christmas Vespers, arts/cultural/performance
Whit Whitley, Listen Hear, Mug, humor/humorist
Wolf Pictures (Italy), Dreaming Alaska, feature film