CONGRATULATIONS on your award!
Here you will find the information on the statues to order as well as gold foil stickers.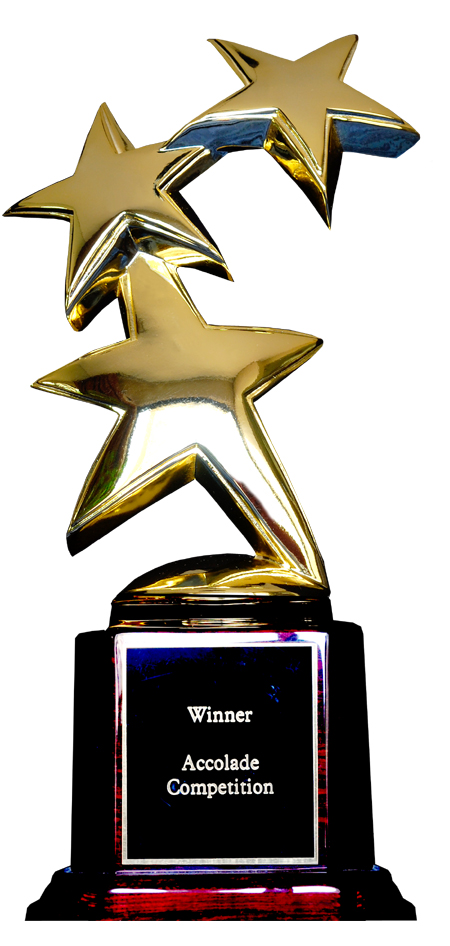 Accolade Competition Statuette
Each Best of Show winner will receive one free Accolade statuette. Other winners may order a Accolade statuette for a cost of $375 per statuette. Shipping is free within the United States. International orders will be charged a $60 shipping fee. The Accolade statuette is a 24K gold-plated statue mounted on a piano finished base of rosewood.  The Accolade statuette is manufactured by the company that makes the world's most prestigious and celebrated awards, the Oscar and the Emmy!  The statuette  is truly a work of art.
Your award comes with 8 lines of text.  The first two lines are entered automatically – with Accolade Competition and your award level (ie – Best of Show, Award of Excellence or Award of Merit).  You determine what is placed on the next 6 lines.  You do NOT need to use all of the remaining lines.
Each line will only accommodate 20 characters total (which includes spaces!).
Your payment will be processed through PayPal using the highest level of encryption for safety.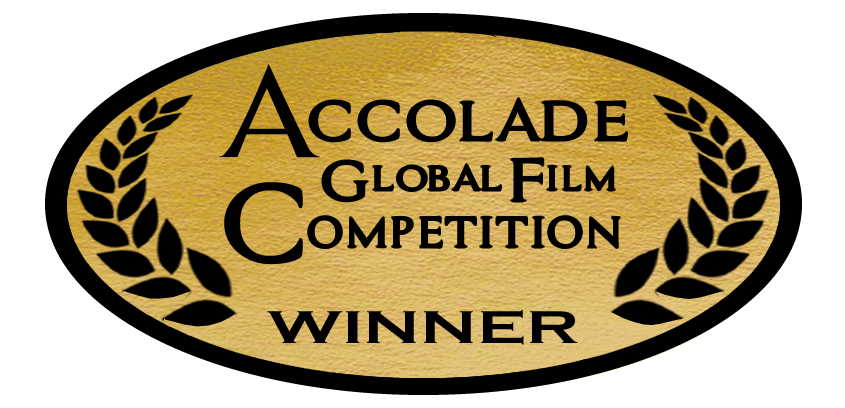 Gold foil Stickers – with "Accolade Competition Winner" are available for purchase at $40 per 100 stickers to include on your DVD case and other marketing materials.