Kavi Raz – The Black Prince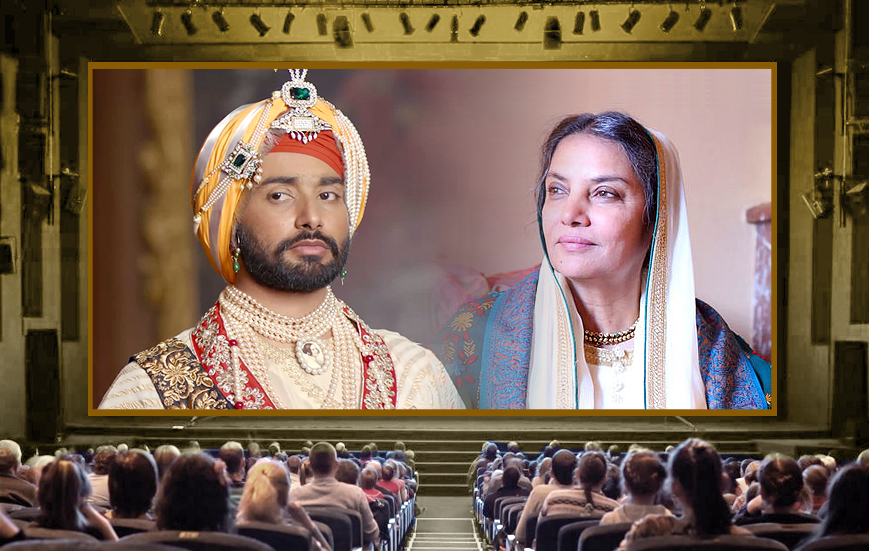 Kavi Raz (India), The Black Prince, Film Feature – A tragic yet fascinating true story about the last King of of Punjab. Kidnapped from his throne at age 5, Duleep Singh grows up under the supervision of Queen Victoria as an English prince. After thirteen years, he meets his birth mother and uncovers his true past. His character, as it evolves, is torn between two cultures and faces constant dilemmas until he decides to embark on an extraordinary journey across the world to regain his kingdom in a fascinating tale of self-realization and identity. Featuring the acting premiere of Indian Punjabi, singer-songwriter, Satinder Sartaj and British stars Amanda Root (The Iron Lady), SAG Nominated Jason Flemyng (Lock, Stock and Two Smoking Barrels, The Curious Case of Benjamin Button) Ameet Chana (East Enders), Rup Magon (Bonjour Ji) with a standout performance by legendary Lifetime Award winning Indian actress Shabana Azmi (Neerja, City of Joy).  Opening in theaters May 16.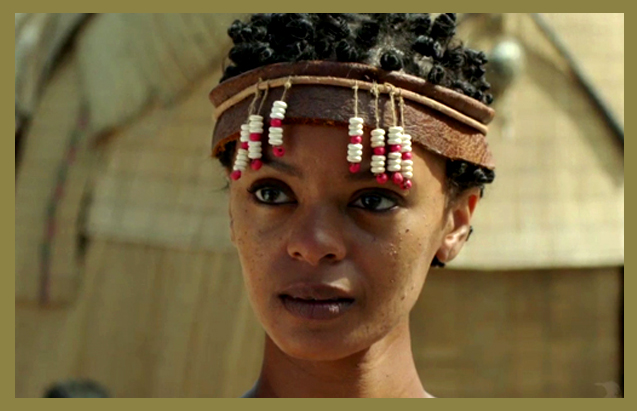 Roberta Durrant, Krotoa, (South Africa) Film Feature – A Khoi tribe girl in the 1600's is taken to live with the colonizing Dutch, rises to become an influential interpreter and becomes torn between cultures and loyalties. Beautiful cinematography, expert story-telling, powerful performances and Emmy Award crew. Stars Crystal Donna-Roberts, Armand Aucamp and Deon Lotz.
Alex Kronemer (USA), The Sultan and the Saint, Doc Short – Narrated by Oscar winner Jeremy Irons is the story of Francis of Assisi and the Sultan of Egypt in a search for mutual respect and common ground on a bloody battlefield during the Crusades. With a captivating narrative, striking cinematography and exciting reenactments.
Oleg Asadulin (Russia), Paranormal Drive, Film Feature – A married couple buys a used car, unaware there was a body of a murdered woman there before. On an overnight trip with their daughter they are possessed by a ghost and their route is forever changed.  Stars: Svetlana Ustinova & Pavel Chinaryov. Distributed by 20th Century Fox.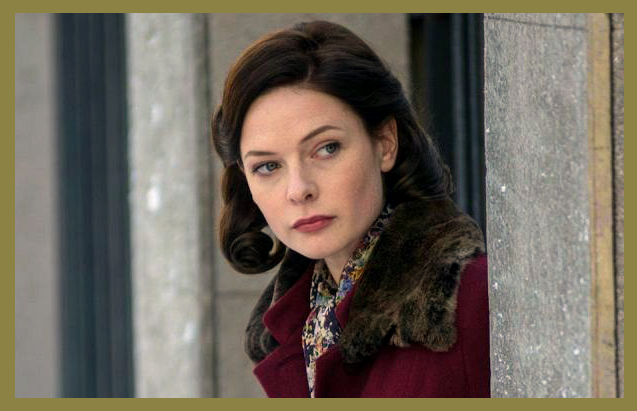 Shamim Sarif (United Kingdom), Despite the Falling Snow, Film Feature – In 1950s Moscow, communist Katya (Rebecca Ferguson) spies on Alexander (Sam Reid) for the Americans, and falls in love with him. When he unwittingly closes the net around her, she makes the ultimate sacrifice to protect him. Intriguing and heart-breaking with memorable performances.
Troy Thomas (USA), Liberty & Slavery: The Paradox of America's Founding Fathers, Doc Feature – A compelling story exploring a deep-seeded paradox of the US Founding Fathers – while they were rallying the colonists to liberty, they simultaneously owned slaves. An intelligent and thought provoking work by Emmy-winner Thomas.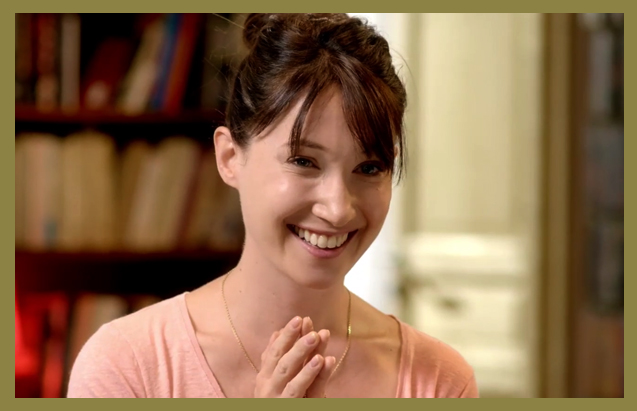 Fabrice Bracq (France), A Whole World for a Little World, Film Short – A woman tells her baby a great story of their lives as a fairy tale with princes and princesses to pass on memories. Deftly directed with superb acting it includes both humor and pathos in a creative and heart-warming way.  Stars Delphine Théodore and Stéphane Coulon.
Egor Baranov (Russia), Gogol, TV Program/Series – Gogol is a clerk in 1829 with epileptic fits that give him visions that solve crimes. With the legendary inspector Yako Guro, they travel to a small village where everyone has a secret to hide. A compelling storyline, beautiful cinematography and supernatural effects. Stars Alexander Petrov and Oleg Menshikov. 
Fabien Colas (Luxembourg), Roxy, Film Short – Roxy is an aging prostitute, working in a lovemobile on the German-Luxembourgish border. After being rescued from a brutal rape, she meets Jeff, a young man, whose intentions seem unclear to her. With nuanced, authentic and touching performances by Milli Schlesser and Christiane Rausch.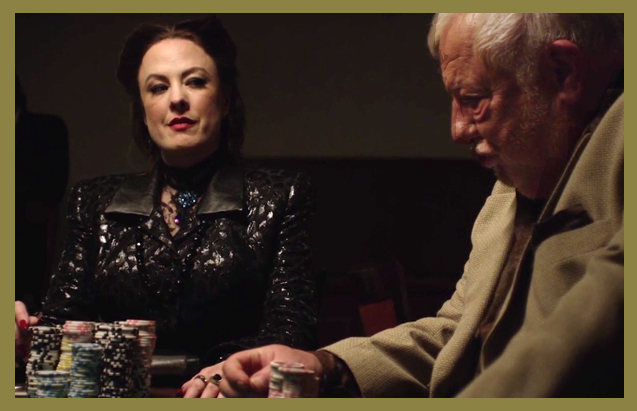 Julien Homsy (France/Canada), Popsy, Film Short – In this adaptation of a Stephen King short story, Weber's addiction to poker leads him into deep trouble. Forced to cover his debt to Mr Rudy, he reaches a point of no return. Credible acting, effective shooting and editing it successfully leads the viewer to the surprise ending.
Mao Qichao (China), Revelation– The City of Haze, Animation – In a dystopian future of darkness and despair we follow a young children as they age and face the dangers and destruction that are all around. With exceptional detail, remarkable animation and expert direction this film makes an impact about the important things in life.

Alexander Kronemer, Unity Productions Foundation (USA), The Sultan and The Saint, Christian, Islamic
Alon Chan (Hong Kong), Southern Edge of the Cloud, Asian
Assaf Ben Shetrit (USA), Elements of Matter, Actor: Leading (Ben Wise as Fritz), Actress: Leading (Holley Fain as Lilly Kent)
Bernadette Slowey (USA), Berni's Journey, Documentary Feature
Cath Le Couteur (United Kingdom), Adrift, Documentary Short, Women Filmmakers
Damien de Bourguignon (France), REGRESSION, Film Short
Debi Lang (USA), CORNERSTONE, Liberation / Social Justice / Protest, Documentary Short, Direction
Deborah C. Hoard and Rachel Ferro, PhotoSynthesis Productions (USA), RE: Thinking, Documentary Feature
Ece Soydam (Turkey), Wolf, Nature / Environment / Wildlife
Gabriele Altobelli and Charles Randolph (USA), American Fango, Film Feature
Inga Bremer (Germany), Franco's Legacy – Spain's Stolen Children, Documentary Feature
Jacqueline Murphy (USA), The Admired, Web Series, Women Filmmakers (Jacqueline Murphy), Editing (David Bartlett)
Joel Gill (USA), CR7 Underwear Commercial, Commercial / Infomercial
Kavi Raz (India), The Black Prince, Asian
Kenn Bell, ASPCA (USA), Second Chance Dogs, Documentary Feature, Special Purpose Productions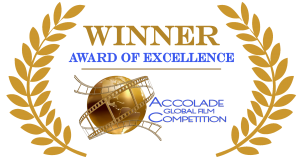 Madeleine Gavin (USA), City of Joy, Documentary Feature
Merve Cirisoglu Cotur (United Kingdom), The Box, Animation (Student)
Michael Leoni (USA), American Street Kid, Documentary Feature
Nancy Wennan Zhang (China), A Little Memory, Animation (Student)
Niall Doran and Justin Smith (Australia), SIXTEEN LEGS, Documentary Feature, Nature / Environment / Wildlife, Cinematography, Editing
Palesa Lebona (South Africa), Cream, Women Filmmakers
Paul Scott, Mindful Media Pty Ltd (Australia), Are You Racist?, Documentary Short, Direction
Richer Hu (Taiwan), Memories Of Dreams, Film Short
Seanwen Yang (Taiwan), Mountaineering to Yushan, Film Short
silberstern GmbH Filmproduktion (Germany), Liebherr-Aerospace Lindenberg state-of-the-art logistic services, Industrial / Technical / Business, Corporate / Employee Communication
Steven Rooke, Tile Films (Ireland), Sacred Sites: Chaco Canyon, Religion / Ethics and Sacred Sites: Templars, Documentary Program / Series and Sacred Sites: Petra, History / Biographical / Travel
Tammy-Anne Fortuin (USA), Aimee, Film Short
Tim Bathurst (USA), The Manny, Television – Pilot Program
Uranchimeg  Urtnasan (USA), Golden Treasure, Asian
Wilfried Méance (France), Unleavened Bread, Film Short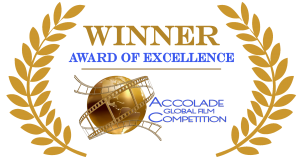 Click below for Award of Merit winners!

Click below for Award of Recognition winners!