2018 HUMANITARIAN AWARD WINNERS
The Humanitarian Award  honors filmmakers who are bringing awareness to issues of Ecological, Political, Social Justice, Health and Wellness, Animals, Wildlife, Conservation and Spiritual importance.   Congratulations to this year's illustrious winners who are committed to making a difference in the world.  To read more about the award click here:


Chadden Hunter (United Kingdom), Planet Earth II – Grasslands 
Chadden Hunter (United Kingdom), Planet Earth II – Grasslands – From Asia's bizarre-looking saiga antelope to the giant anteaters of Brazil, grassland animals have adapted in extraordinary ways to cope with extremes. Biologist turned BAFTA and Emmy nominee Chadden Hunter and his talented team of filmmakers, use state-of-the-art technology combined with tenacity and creativity to deliver an intimate spectacle. Driven by stunning and compelling images and woven together with a tight and fascinating narrative Grasslands delivers both grand and intimate images of nature and wildlife rarely seen and the formidable threats now facing their very existence – and impacting the humans on earth. Narrated by the legendary Emmy, BAFTA and Peabody winner Sir David Attenborough and aired on BBC One.


Richard Crompton, PCI Media (USA), 27 Empty School Buses, Special Purpose Productions – Unforgettable visual action in the heart of New York sees empty school buses with different slogans highlighting the UN report that 27 million children worldwide are denied education due to war. Captivating visuals and impactful sound design drive this poignant film.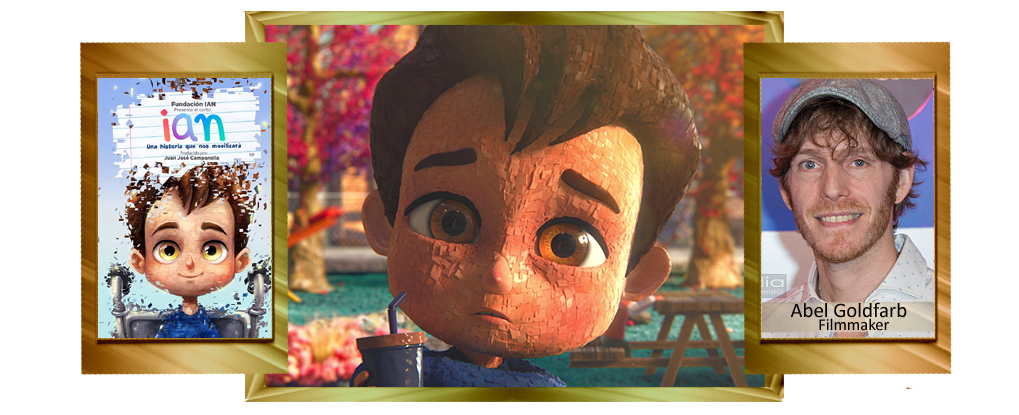 Abel Goldfarb (Argentina), Ian, Film Short – Produced by the Argentine Academy Award winners Juan Jose Campanella and Gaston Gorali at their Buenos Aires-based MundoLoco Animation Studios and the Ian Foundation, and lovingly directed by Abel Goldfarb, Ian is a combination of 3D and Stop Motion. An allegory focusing on bullying, disabilities and mending from brokenness – the characters are both unique and touching. A truly original and fresh take on the subjects with inventive metaphors and superb craft in every way.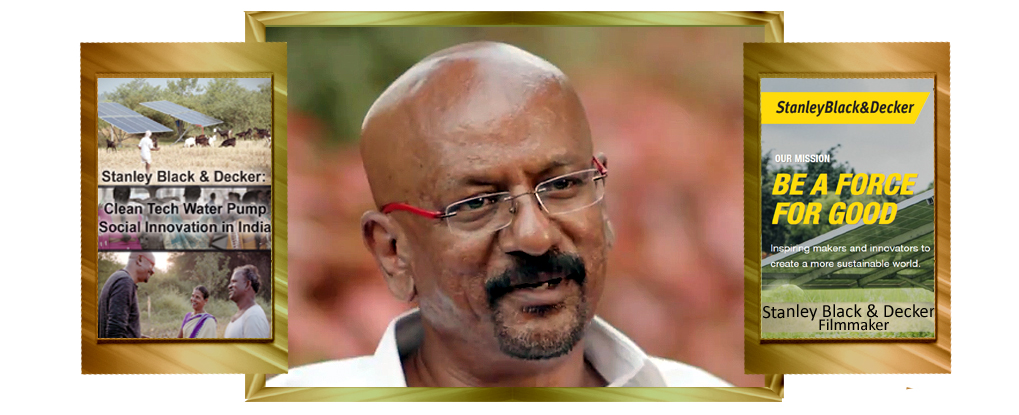 Stanley Black & Decker (USA), Stanley Black & Decker: Clean Tech Water Pump – Social Innovation in India, Special Purpose Productions – Hosted by musician/activist Ramana Gogula with spot-on cinematography and a tight narrative, shows their dedication and innovative technology to increase farm production and reduce energy use and carbon emissions.
Oliver Goetzl (Germany), White Wolves – Ghosts Of The Arctic, Wildlife – With never-before-seen footage – a dramatic and touching story of a wolf family set against the unforgiving Arctic winds. An epic tale that reveals the struggles and triumphs of surviving in one of the last great wildernesses. Lush, original cinematography, a compelling narrative and emotional ride. Aired on CBC bringing awareness to the issues facing the species today.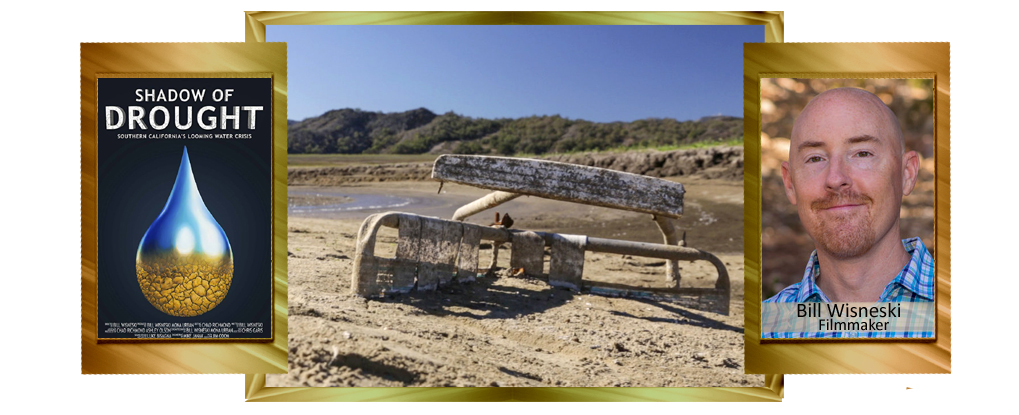 Bill Wisneski (USA), Shadow of Drought:  Southern California's Looming Water Crisis, Doc Short– 18-time Emmy winner Wisneski delivers a powerful film exploring the California drought, climate change and the perils of an imported water supply. With outstanding research, exceptional writing, a tight contemporary narrative and beautiful visuals – this superb doc explores the dire consequences of inaction.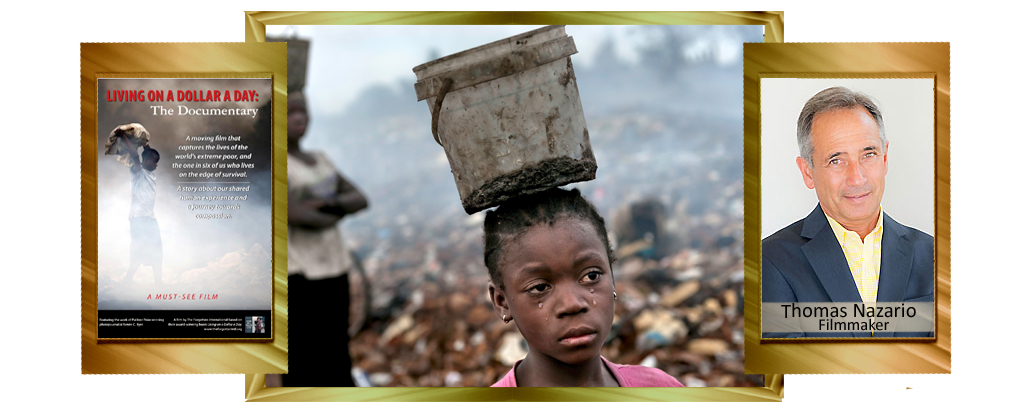 Thomas Nazario (USA), Living On A Dollar A Day, Documentary Feature – It follows the work of Pulitzer Prize-winning photojournalist Renée C. Byer as she explores the experiences of women, children, and families who live in extreme poverty in ten countries around the world. Her acclaimed images, Professor Tom Nazario's knowledge of the causes and effects of poverty, as well as other experts in their fields, tell the stories of the daily lives of the poor, while highlighting  the efforts of everyday heroes around the world who work hard to bring hope to some of those in the greatest need. Edited by four-time Emmy Award-winner Karlo Gharabegian.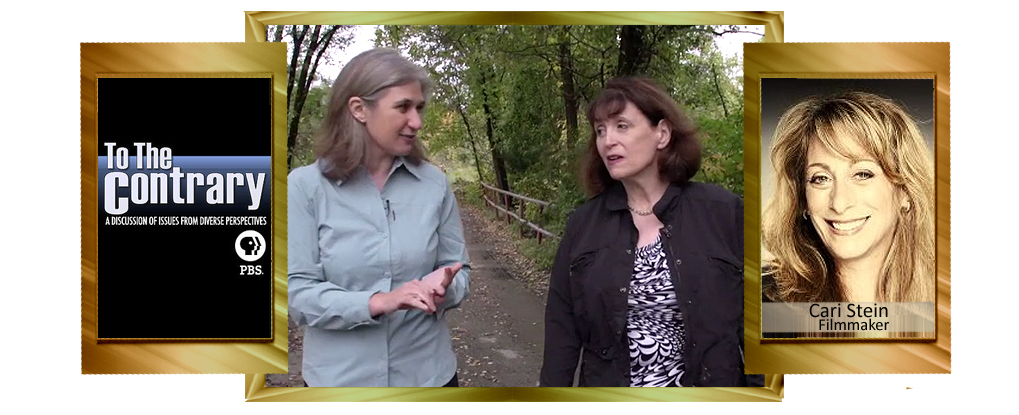 Cari Stein, PBS' To the Contrary with Bonnie Erbe (USA), Hidden Health Hazards, Documentary Short – The surprising story of pharmaceuticals & products in our waterways and food animals and the crisis of antibiotic resistance. Dr. Lance Price, George Washington University and Dr. Emma Rosi, Cary Institute of Ecosystem explain what they're finding. And Everly Macario, a SuperMom Against Superbugs talks about her 1-1/2 year son who died of MRSA suddenly. An eye-opening look at everyday hazards that are threatening our health and the health of the planet.
Bernard Ho (Hong Kong), CRUX, Disability Issues – Lai chi-wai, a winner of many international climbing championships lost his athletic career when he was paralyzed in a devastating traffic accident. On the fifth anniversary of the accident, Lai vowed to haul himself and his wheelchair to the top of Hong Kong's Lion Rock Mountain, using only his arm strength and his friends came to help him fulfill this seemingly impossible task.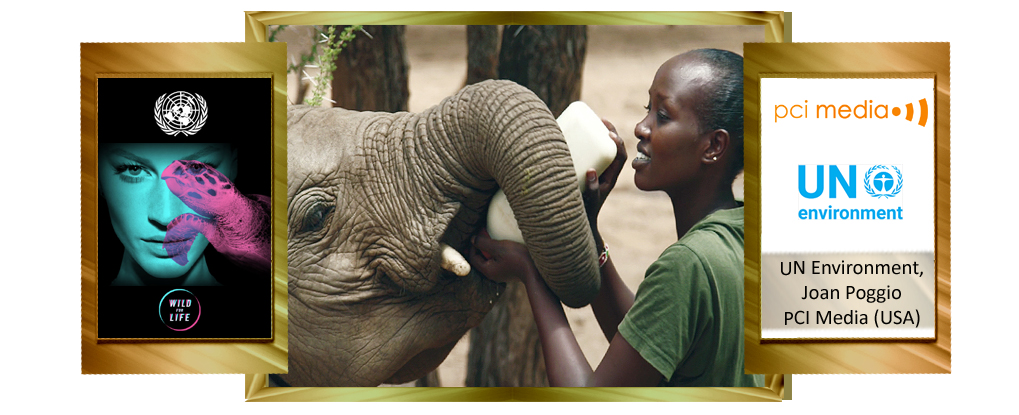 UN Environment, Joan Poggio and PCI Media (USA), #WildforLife Conservation Champions, Contemporary Issues – UN Environment's six part series of conservation champs to reduce illegal trade in wildlife. Led by global celebrity ambassadors bringing awareness to millions, this series highlights the positive stories of Kenyans in protecting wildlife. Heart-aching, heart-warming and exceptionally crafted in every way.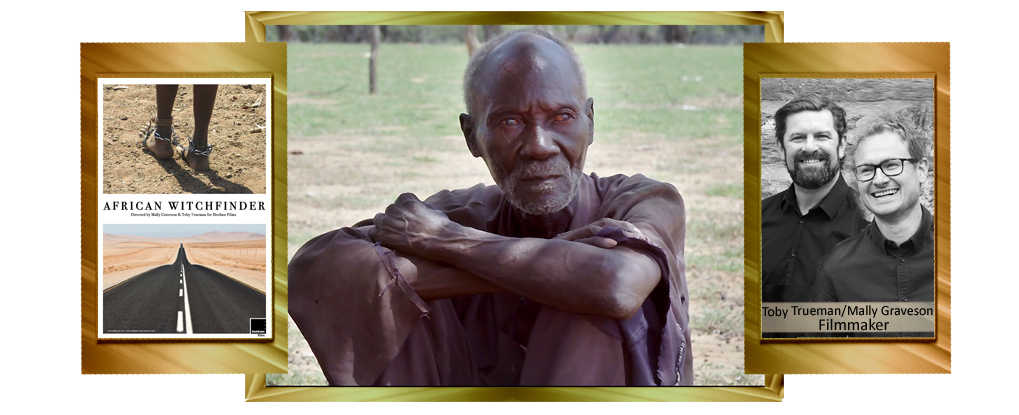 Toby Trueman and Mally Graveson (United Kingdom), African Witchfinder, Liberation / Social Justice – A Namibian pastor faces a deadly mix of ancient culture, fear, and superstition as he embarks on a campaign for the freedom of the mentally ill, preventing innocent people from being drugged, chained and murdered.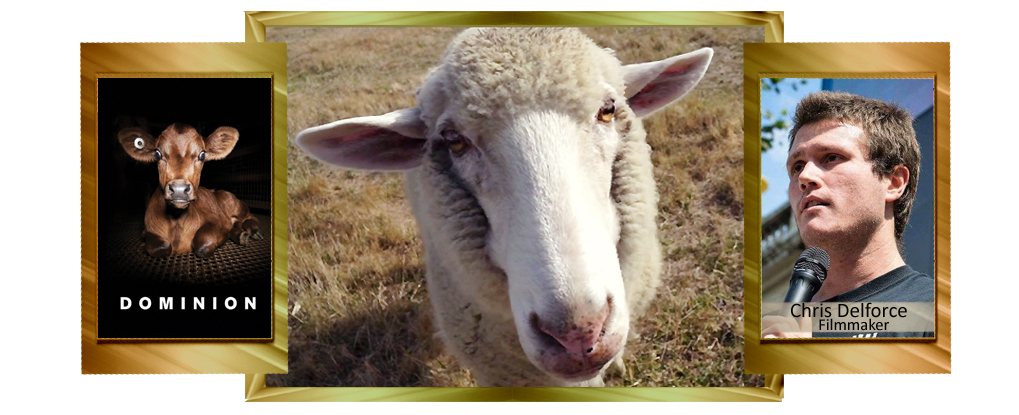 Chris Delforce (Australia), Dominion, Doc Feature – Uses drones, hidden and handheld cameras to expose the dark underbelly of modern animal agriculture, questioning the morality and validity of humankind's dominion over the animal kingdom. Features Oscar-nominee Joaquin Phoenix (Gladiator), Rooney Mara (Lion), Sadie Sink (Stranger Things) Kat Von D and Sia.
Don Wen-Bin (Taiwan), Sniffer dogs, Documentary Short – Dengue fever, Brown Root Rot, Red Imported Fire Ants! Lethal global plagues that threaten our safe air travel, health and the environment that sustains us. How to contain the deadly onslaught of a mosquito-borne pandemic, a silent pathogen that fells giant trees without warning, and armies of invasive stinging ants that eat the electronic components of airport runway lighting systems? One man has a plan; the trusted nose of "Man's best friend!" In conjunction with Nat Geo.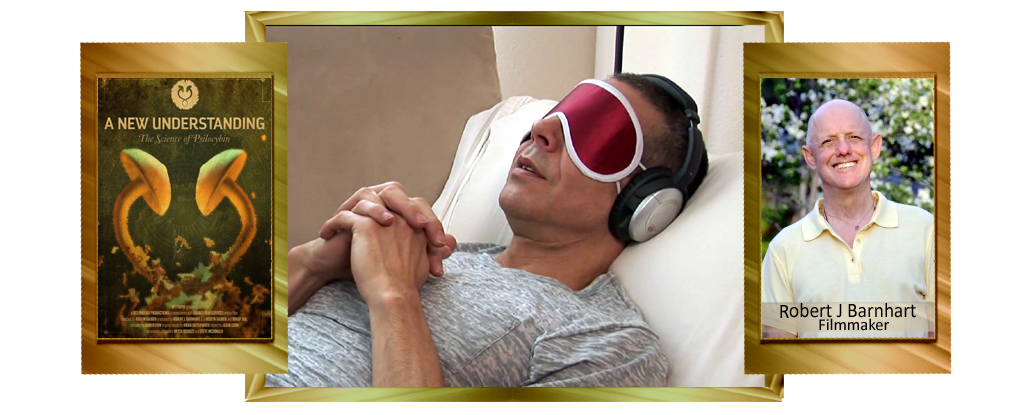 Robert J. Barnhart (USA), A New Understanding: The Science of Psilocybin, Documentary Short – A New Understanding explores the treatment of end-of-life anxiety in terminally ill cancer patients using psilocybin, a psychoactive compound found in some mushrooms, to facilitate deeply spiritual experiences. Through the eyes of patients, their loved ones, therapists and researchers this examines the use of psilocybin in a controlled setting to reduce psychospiritual anxiety, depression, and physical pain. The treatment aims to help the patient understand that a 'good' death is possible, and to help the patient's family deal well with the dying process.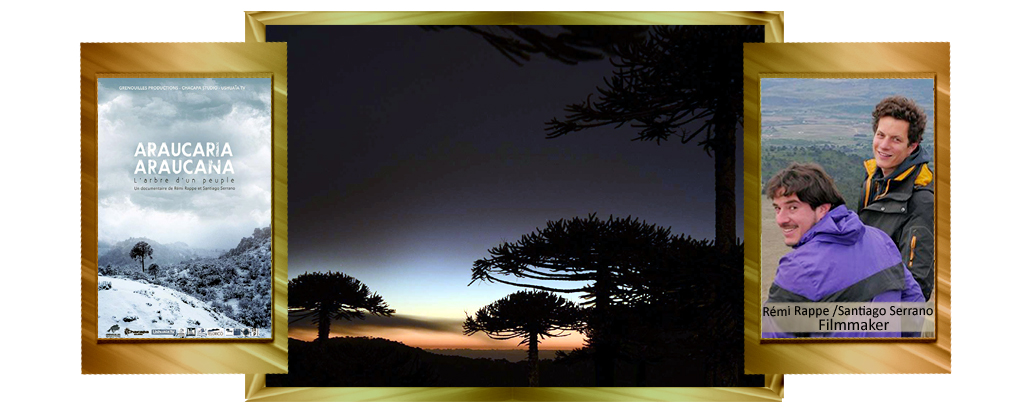 Rémi Rappe and Santiago Serrano (France), Araucaria Araucana, Nature / Environment / Wildlife – In the Southern Andes, lives the 200 million year old "Araucaria Araucana" with its incredible history, little known and forever linked to an isolated community of people the Pehuenches. A perfect harmony between man and nature, forever upset by the invasion of the Spanish, the conflicts of territories and the increase of logging. This sacred forest is the refuge of a unique and wild nature. What remains of these people and the link with this tree? What can they teach us about our environmental problems?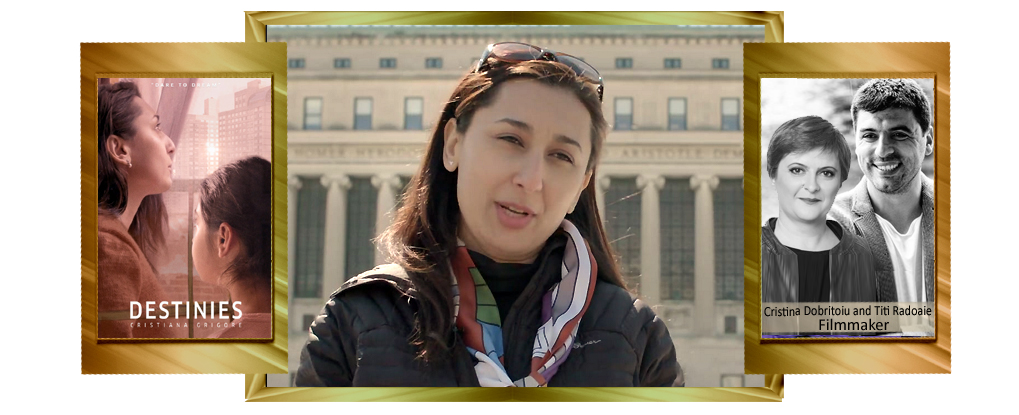 Cristina Dobritoiu and Titi Radoaie (Romania), DESTINIES, Documentary Feature – "Destinies Cristiana Grigore" is the first episode from a documentary series that presents "success against all odds" stories. In this episode we meet a young "roma" girl from a little village in Romania and follow her to Columbia University and her new life in New York City. What are the chances that a little girl who denies her gypsy roots would embrace her complex history and write about it in New York Times? Almost zero, but Cristiana succeeded and is here to inspire all who dream that anything is possible.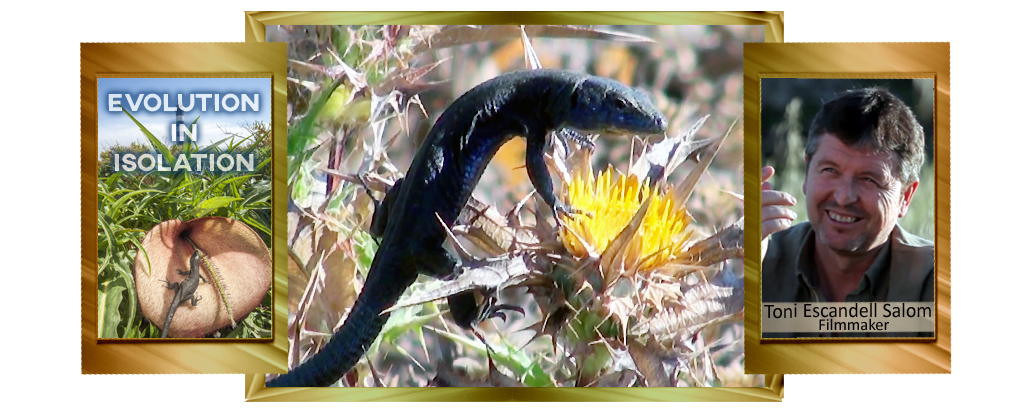 Toni Escandell Salom (Spain), Evolution In Isolation, Nature / Environment / Wildlife – On the farthest islet from any Mediterranean country, where atmospheric conditions are severe and adverse, where the wind and the sea do not allow vegetation to grow, is where we find the Balearic Lizard. Evolution In Isolation is the result of 15 years of watching this small lizard where we see events previously unknown to science. The peculiarity of these lizards, and especially in some individuals, may be the key to their survival in such a hostile environment.
Endemic Species Research Institute, COA, Dawei Communication Co., Ltd., Tai-Wei Wu, Po-Chou Chen and Hsien-Liang Tsaii (Taiwan), THE WAY HOME, Nature / Environment / Wildlife –  This documentary, took eight years to plan and two years to make. It features beautiful 4k time-lapse photography of nearly extinct flowers blooming, capturing the recovery of the endangered Spathoglottis plicata on Orchid Island where they were common until they were picked in large quantities. Difficult to film because of the remote places these delicate flowers grow placed arduous demands on the film crew.
Brandon Thompson (Canada), waałšiʔaƛin (Coming Home), Native American / Aboriginal Peoples – waałšiʔaƛin (Coming Home) explores the modern story of the Huu-ay-aht First Nations, a self-governing nation on the west coast of Vancouver Island. Throughout history, the Huu-ay-aht have survived natural disasters, famine, war and colonial oppression. Told from the perspectives of several generations, this story is about overcoming the devastating effects of colonization, healing and rebuilding their homelands, restoring the connection to their traditional culture, and bringing their people home.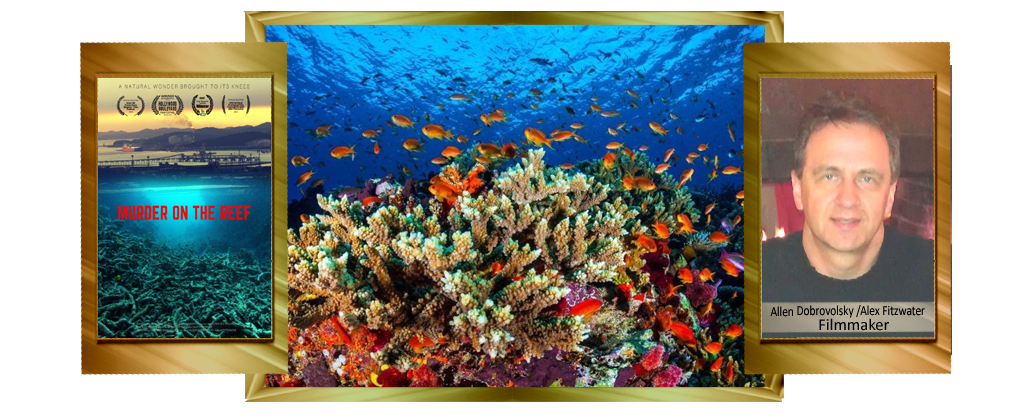 Allen Dobrovolsky and Alex Fitzwater (Australia), Murder on the Reef, Nature / Environment / Wildlife – Murder on the Reef follows the hotly debated issues surrounding the world's largest living structure, the Great Barrier Reef. But is it too late? Many scientists now believe as much as fifty percent of the corals in the Great Barrier Reef have died. Through a complex mix of voices from locals to scientists and indigenous spokespeople, this documentary traces the many culprits including water contamination, crown-of-thorns starfish and dredging. But the elephant in the room is climate change leaving some of the scientists exhausted and believing the fight is futile…. Others still find hope….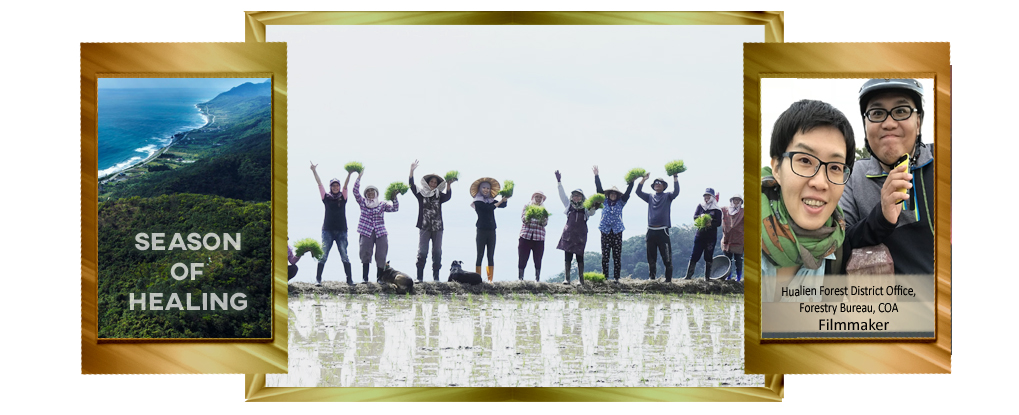 Hualien Forest District Office, Forestry Bureau, COA (Taiwan), Season of Healing, Documentary Feature – Reconnecting Two Villages with the Forest, River, Fields, and Sea in Xinshe, Taiwan. Two groups of young adults originally from these villages have returned to breathe new life into the land by establishing a sustainable space amidst local ecosystems. Motivated by respect for natural ecosystems, they are working together to ensure a better, healthier tomorrow for all. Season of Healing follows the journey of these young people as they work to forge a new, ecologically sustainable life in the villages of their youth.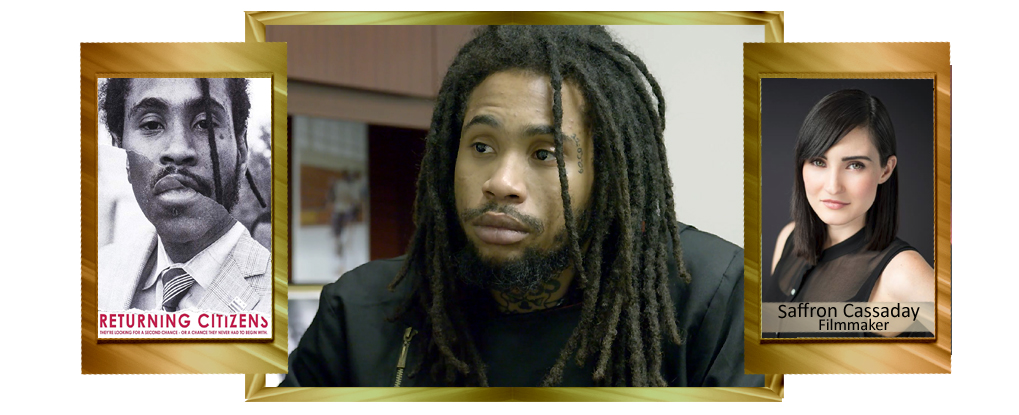 Saffron Cassaday (Canada), Returning Citizens, Documentary Feature – Returning Citizens focuses on a passionate group of individuals who are looking for a second chance – or perhaps a chance they never had to begin with. Taking place in Southeast Washington, DC, the film offers a humanizing perspective on a community that has been negatively impacted by mass incarceration. From freshly returning individuals struggling to rebuild their lives, to community leaders working to end the on-going cycle of crime and violence, the stories unveiled in Returning Citizens offer proof that change is possible when the right opportunities are presented.
Jesus Nebot (USA), American Nightmare, Latin / Hispanic – A traffic stop due to speeding takes a turn for the worse landing a mother and her 5 year old daughter in jail. An impactful twist on a sad reality.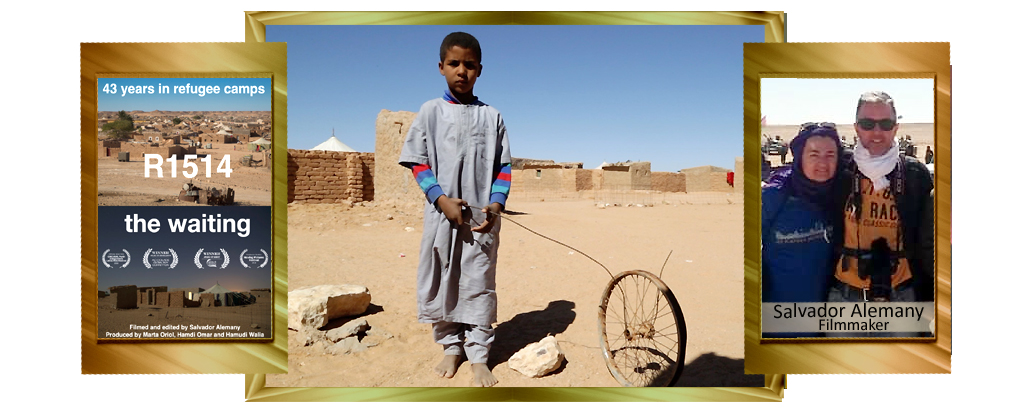 Salvador Alemany (Spain), R1514, The Waiting, Liberation / Social Justice / Protest – The Sahrawi refugee camps near Tindouf, Algeria, began at the end of 1975 in one of the toughest places in the world, the Hammada, the devil's garden. Thanks to their determination, Sahrawi have made a home under extreme conditions, a desert with frequent sandstorms and temperatures over 50 °C in summer, with no water but rare heavy flash rainfalls that flood the camps. With the camp's 43rd anniversary, the film aims to highlight a situation that began with the decolonization process.