2019 HUMANITARIAN AWARD WINNERS
The Humanitarian Award  honors filmmakers who are bringing awareness to issues of Ecological, Political, Social Justice, Health and Wellness, Animals, Wildlife, Conservation and Spiritual importance.   Congratulations to this year's illustrious winners who are committed to making a difference in the world.  To read more about the award click here:


Mouhssine Ennaimi, Off The Grid Programs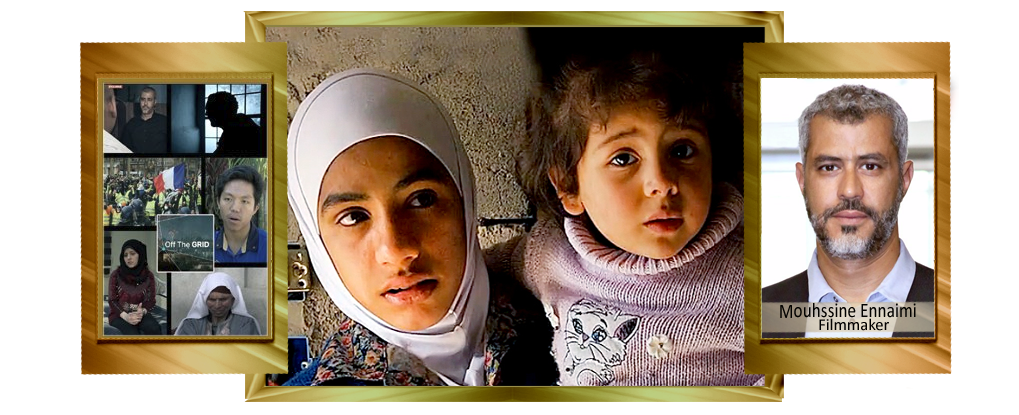 Mouhssine Ennaimi (France), Off The Grid – Television Series / Doc Short – Emmy-nominated Documentary series "Off The Grid" expertly delivers sobering reflections on world issues – marrying skillful journalism and well researched topics with excellent filmmaking craft, pacing and direction.  Poignant interviews adroitly hit a perfect note balancing content and emotionality leaving a hard-hitting impact while respecting the intelligence of the audience. Topics ranging from devastated refugees to harrowing tales of illegal organ sales are represented in the following programs:  Kashmir, Fault Lines in the Valley, Thailand Ghost Citizens, Syria's Slaughterhouses, Silent Death on a Syrian Journey, (Mouhssine Ennaimi, director) and France Yellow Vest-Driven by Despair (Alexandra Pauliat, director).  Airs TRT World.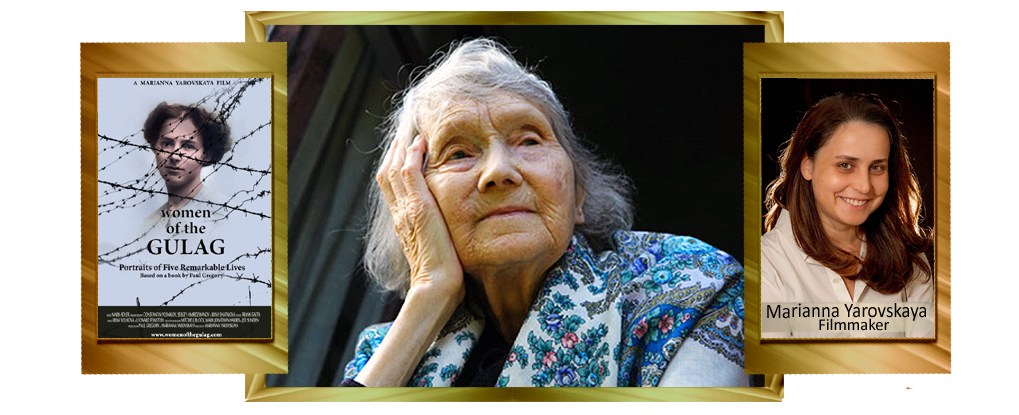 Marianna Yarovskaya (USA), Women of the Gulag, Doc Short – Short-listed for the 91st Academy Awards – the compelling and tragic stories of six women who survived the horrors of the Soviet Gulags; labor camps which were a brutal system of repression and terror that devastated the population during the regime of Joseph Stalin. Now in their 80's and 90's – the survivors share their searing stories of the inhumanity of the time. The film expertly captured the desolation of exile and the artistically beautiful cinematography and lighting captured the soul of their indomitable spirits. Deftly directed by student Academy Award winner Yarovskaya,with exceptional pacing, tight narrative, moving soundtrack and impactful sound design. Executive producers Academy Award and Emmy-winner Mitchell Block and two-time Academy Award winner Mark Johnathan Harris. Produced by Paul Roderick Gregory, music by Emmy-winner Mark Adler, cinematography by Sergei Amirdzhanov and Irina Shatalova, editing by Emmy-nominee Leonard Feinstein and Irina Volkova, sound by Emmy-nominee Frank Gaeta.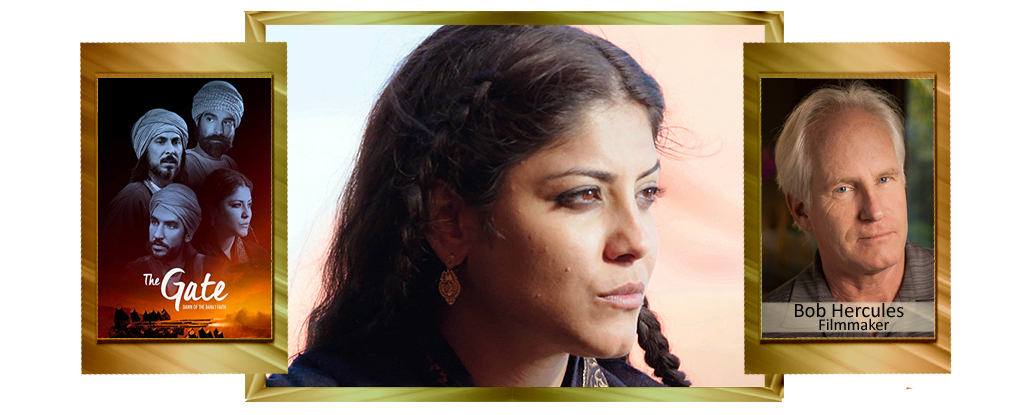 Bob Hercules (USA), The Gate: Dawn of the Bahá'í Faith, Doc Feature – Peabody Award-winner Hercules' compelling doc transporting viewers to 1844 Persia to tell the story of the Prophet The Báb and his message of oneness. An important story for our times. Potent interviews, lush scenery, exceptional sound design, a moving soundtrack and stunning reenactments. Narrated by Yaani King Mondschein (Mad Men).  (Aired ABC)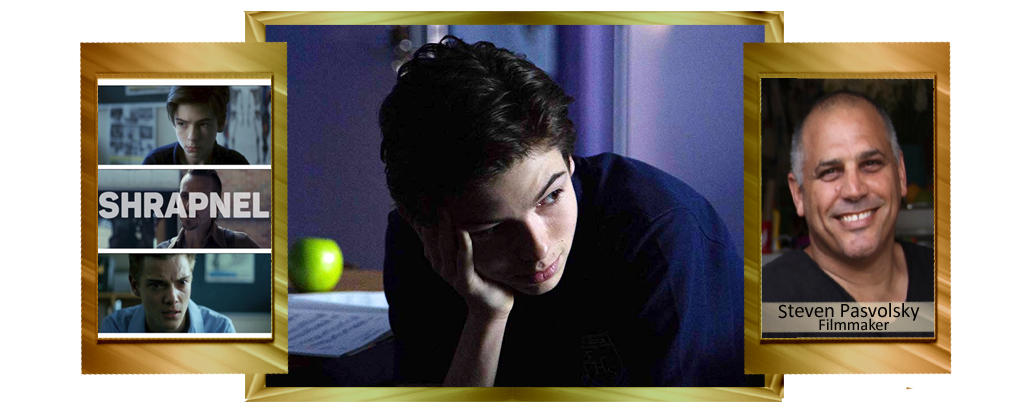 Steven Pasvolsky (Australia), SHRAPNEL, Film Short –  Academy Award-winning director Pasvolsky delivers an impactful film about abuse of power and the gut-wrenching consequences for childhood victims. Schoolboy Tom is prey to a bully. But there's a third person in the equation who needs to be stopped. Skillfully directed in a non-liner timeline, the ascendancy shifts from character to character with a narrative founded on the exploitation of a threat of violence by an innocent. The nature of the characters is reflected in purposeful use of sets and lighting of the piece. Stars:  Sebastian Thornton-Walker (The End), Tom Rodgers, Zackari Watt. Producer:  Academy-Award nominee Joanne (Joe) Weatherstone (Killing Ground), Serena Hunt (Dumb Criminals). A Screen Australia Production.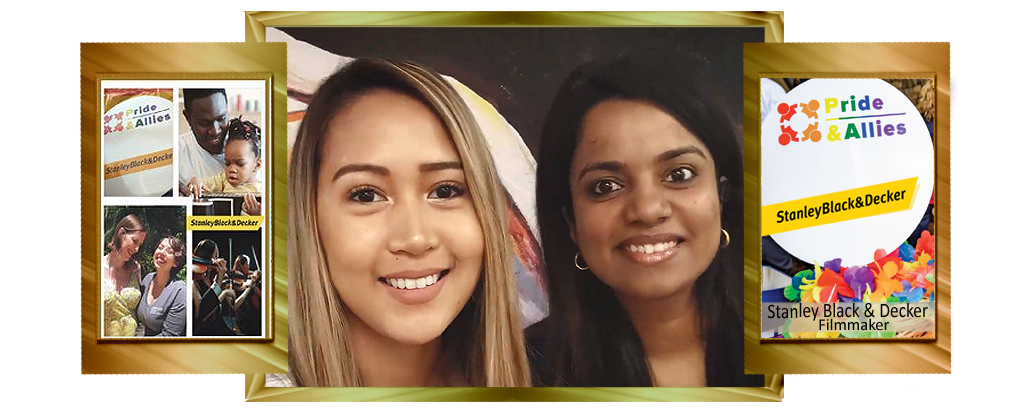 Stanley Black & Decker (USA), Together We Are More: Celebrating Differences for a More Inclusive World (Pride 2019), Special Purpose Productions – Celebrating Pride 2019 and a corporate value of embracing and valuing all aspects of diversity. An excellent corporate piece set to a lyrical poem with compelling images, approachable narrative and superbly edited to an inspiring soundtrack.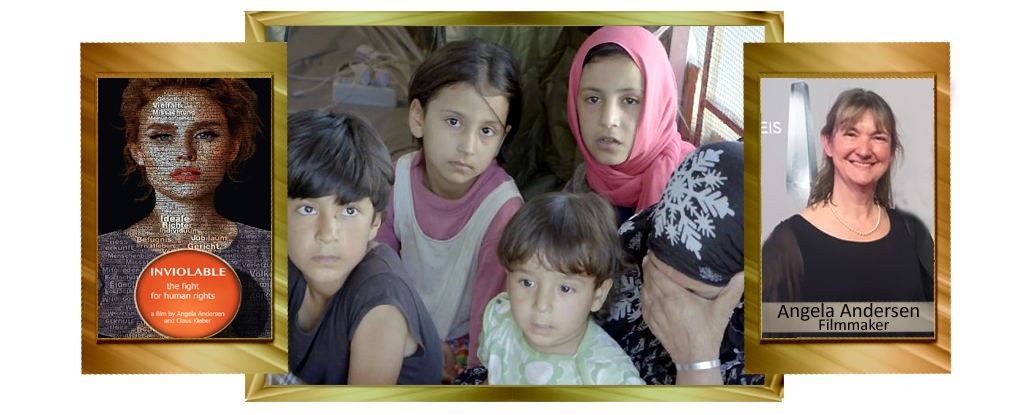 Angela Andersen (USA), Inviolable – The Fight for Human Rights, Doc Feature – Travels the globe interviewing citizens and activists as it takes stock 70 years after the Declaration for Human Rights. Excellent footage and narrative carried through by Kenneth Roth from "Human Rights Watch", former US-Secretary of State Madeleine Albright and German President Joachim Gauck. Aired on ARTE and ZDF.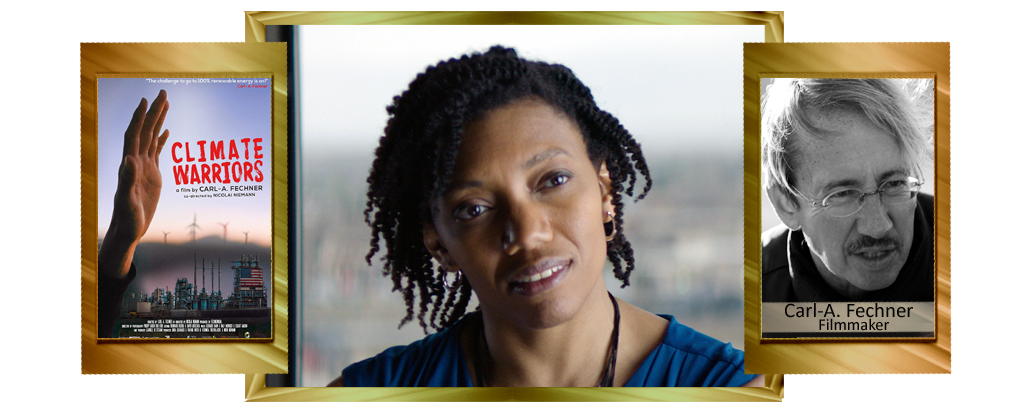 Carl-A. Fechner (Germany), Climate Warriors, Doc Feature – Warriors gives a voice to people acting for change. Activists, celebrities, energy inventors, investors and political activists raise their voices for resistance to lobbyists and inhuman social realities toward the one goal – saving our world and keeping peace. Excellent research, captivating and presenting fresh perspectives on this critical topic. Narrated by Nigel Barber.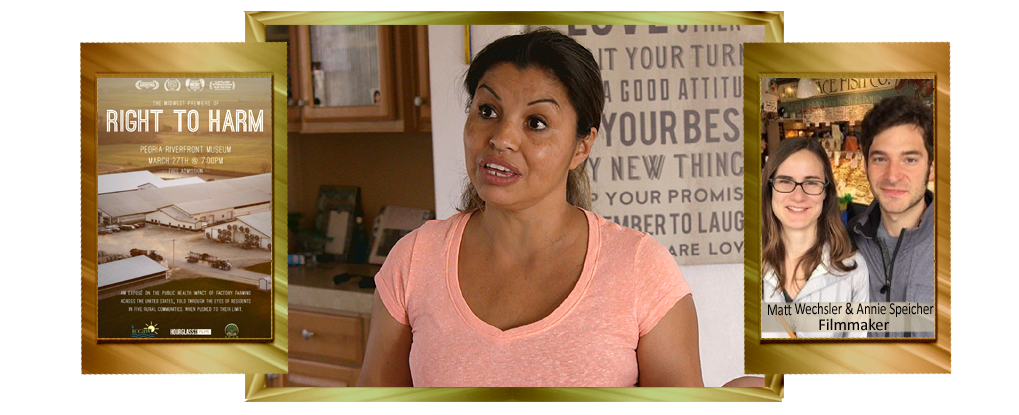 Matt Wechsler, Annie Speicher (USA), Right to Harm, Doc Feature – Emmy-nominees Wechsler & Speichers' exposé on the public health impact of factory farming in the USA, told through the eyes of residents in rural communities. When pushed to their limit, these disenfranchised citizens band together to demand justice from their legislators. Eye opening and disturbing with a fresh take on yet another atrocity of factory farming.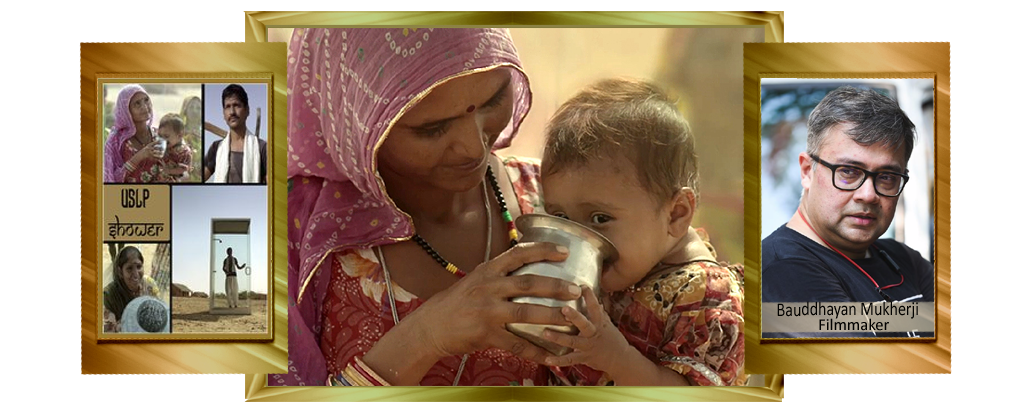 Bauddhayan Mukherji (India), USLP Shower, Public Service Programming / PSA – A poignant and impactful film from prolific director Mukherji – illustrating the critical importance of water and the disparities between urban and rural populations that exist today. Thought provoking and impactful messaging. Creative and beautifully shot with a moving soundtrack and emotional message.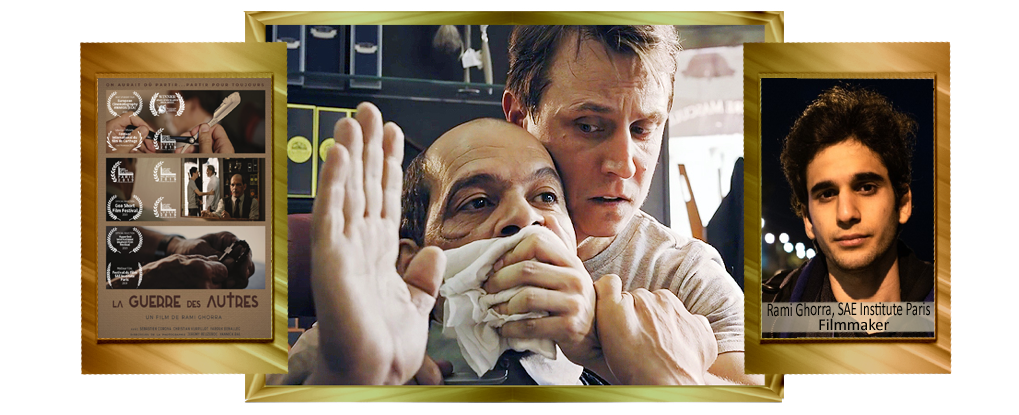 Rami Ghorra, SAE Institute Paris (France/Lebanon), The War of Others, Film Short (Student) – Twenty years after Lebanon's Civil War, a warlord enters a barber shop in Paris and faces the family of some of his victims. An affecting ride through the psyches of victims and perpetrators. Excellent direction and compelling performances. Farouk Benalleg, Sebastien Corona, Christian Vurpillot and François Rousseau.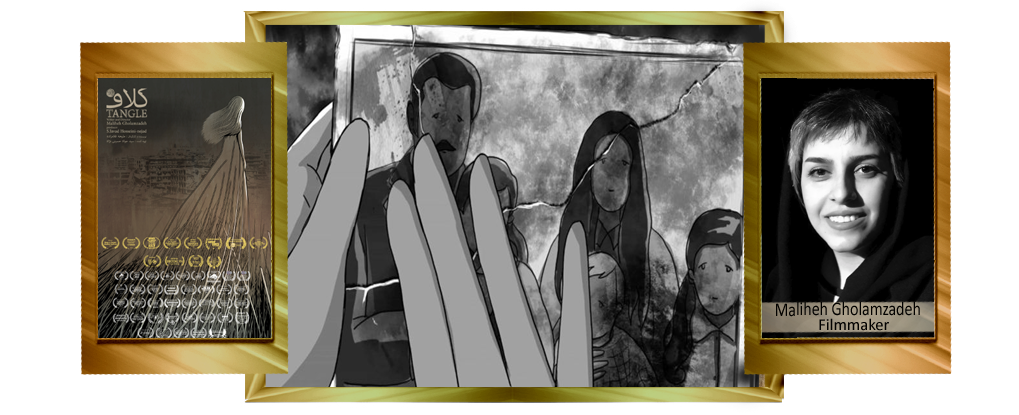 Farnoosh Abedi (Iran), Tangle, Animation –  Maliheh GHolamzadeh wrote and directed this moving glimpse into the life of a girl during wartime and the story of people that must leave their home because of war. Beautifully crafted and imaginative using the metaphor of strings that tie us to our history. A reflective ride of emotions and impact highlighting one of the most extreme humanitarian crisis of our times.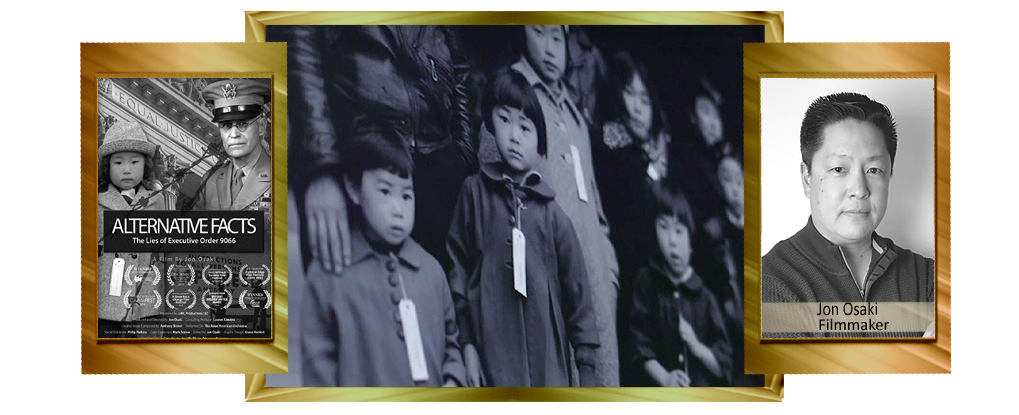 Jon Osaki (USA), ALTERNATIVE FACTS:  The Lies of Executive Order 9066, Asian, Liberation / Social Justice / Protest – In the documentary, "Alternative Facts: The Lies of Executive Order 9066," Jon Osaki, who produced and directed the film, takes a new angle in telling the experiences of the World War II incarceration of Japanese Americans into United States-style concentration camps and ties what occurred in the 1940s to our current state of the union.
Ting Wen Lo, Shei-Pa National Park (Taiwan), The Shengleng Forest Canopy, Nature / Environment / Wildlife, Documentary Short – Glaciers shaped today's Mt. Xueshan …the mountain known to the Atayal as "Babo Hagai". The jagged ridgeline extends outward from Mt. Xueshan's majestic peak. Mixed coniferous and deciduous forests and forests of cypress, fir, and single-seed juniper occupy different elevation strata here, carpeting the mountainside in fetching shades of green and forming the resplendent Shengleng Canopy. Beautiful visuals and informative narrative guide the viewer to a greater understanding of the critical role of conservation.
Jens Westphalen and Thoralf Grospitz (Germany), Elephants up Close  – Dangerous Neighbours, Nature / Environment / Wildlife – Elephants poddrdd extraordinary sensitivity and social ties are the basis of their survival. But Africa's elephants are heading for an uncertain future. Where their paths cross with those of humans, worlds collide and conflicts are not uncommon. What do we really know about them? And is there a common future for elephants and humans? For more than two years, the award-winning wildlife filmmakers Thoralf Grospitz and Jens Westphalen travelled through southern Africa, ever/always on the heels of the pachyderms. With their two-part series "Elephants up close", they draw a complex picture of this 'icon of Africa' and give intimate insights into the life of the largest land mammals on earth.
Toni Escandell (Spain), Darwin's Missed Islands – The Balearics – Nature / Environment / Wildlife – In the Mediterranean Sea, there is a group of isolated lands whose inhabitants evolved separately from the rest of the planet. We're talking about a world apart with unique fauna, made up of four main islands that have thousands of tales to tell. The Balearic Islands tells stories about a group of remote lands that are isolated by the sea and where part of the flora and fauna are indigenous, while other species arrived from the neighboring continents and evolved in isolation from the rest of the world, as happened in the GALAPAGOS ISLANDS.  On these islands, it's still possible to find living relics among the ancient and distinct flora and fauna,much of which has disappeared.  These are the islands that Charles Darwin would have liked to explore.
Leana Hosea (United Kingdom), Thirst For Justice, Documentary Feature – You might think America is a democracy, where freedom of speech and basic rights are guaranteed. But at its heart, there is a great injustice. Against all the odds several extraordinary citizens are banding together and fighting back for their basic right to clean water. Armed only with facts and their illnesses, they risk arrest to take on the might of industry and government. From Flint to the Navajo Nation, via Standing Rock, this is their story.
Aniruddha Rajandekar and Sandeep Dhumal (India), Chasing Whispers, Nature / Environment / Wildlife – This documentary is a small attempt to create awareness among fellow Indians and especially the people of Assam about the White-winged duck – one of the most beautiful, secretive birds in our ecosystem. They occur in dense tropical evergreen forests, near rivers and swamps. However, sadly the global population has declined to less than 1000 and it is now a critically endangered bird It shows my five year long wait, wherein I covered more than 300 kms walking, with no sightings, fleeting glimpses and witnessing ravaged and disappearing habitats. My days were full of encounters with wild boars, elephants and even a tiger.
Natalia Koryncka-Gruz (Poland), A Minor Genocide, Doc Feature – This documentary animation tells a war story of a family presenting a unique, intimate point of view. The testimony of annihilation has a private dimension filtered through the perspectives of three women. But the pain of the inherited trauma affects the mother, the daughter and the granddaughter, each one to a different extent. The literary notes in the interpretation of Magdalena Cielecka and with the animation by Tomasz Siwiński are a testimony to the memory powered by fear.
Amel Tresnjic (Australia), The Reading Factory: A Life Changing Literacy Support Program, Documentary Short – documents the genesis, implementation and fine-tuning of a highly successful, evidence-based literacy intervention program at Dandenong North Primary School, Victoria, Australia. The documentary provides a historical perspective of an educational breakthrough initiative that challenged conventional wisdom and practice. Rather than relying on motivation to learn to read as a precursor to literacy success, The Reading Factory, comprised of a dedicated team of educators, subscribed to an alternate psycho-educational theory – that learning to read can transcend the motivation often lacking in reluctant readers or students from disadvantaged backgrounds.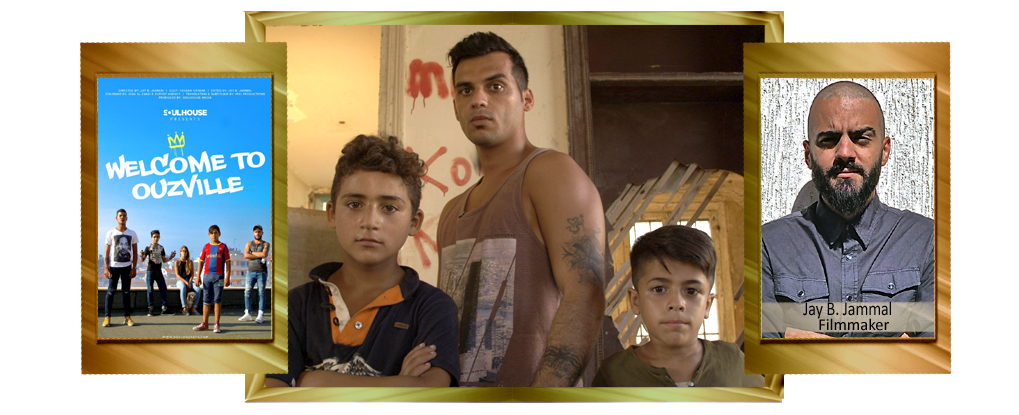 Jay B. Jammal (Lebanon), Welcome to Ouzville, Documentary Feature – According to common belief, Ouzai is a militia stronghold – a place of extreme poverty and illegal trafficking of car parts, drugs, and criminals. Cut off by the Lebanese state, it became a safe haven for gangs and remained a neglected and impoverished slum for 40 years. Yet, for one philanthropist and a team of young volunteers, Ouzai is a place to build dreams.  Filmed over three years, Welcome to Ouzville takes you on a journey covering the beautification and transformation of Ouzai to Ouzville. A film revealing perspectives rarely seen by the outside world showcasing the ups and downs of life in one of the most dangerous slums in the world
Daniel M. Cashdan III (USA), Closed Loop, Young Filmmaker – 17 and younger – An animated PSA meant to spread awareness on environmental issues. Starting with the problem of excess pollution created by energy production, specifically coal, the movie moves to the issue of the lack of clean energy alternatives. From there, focus shifts to the global problem of trash ending up in the oceans and how this contributes to micro-plastics getting eaten by aquatic life. The issues are all presented through a stop-motion, paper style of animation.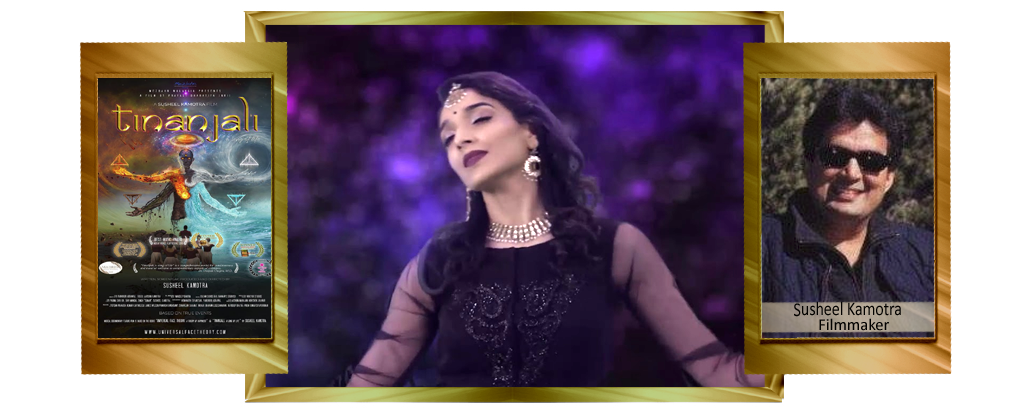 Susheel Kamotra @ Tinu, Mezbahn (Malaysia) Sdn Bhd (Malaysia), TINANJALI, a song of life, Documentary Feature – TINANJALI, A song of life," is an extended version of the book in a musical & dance form where the story is weaved around true events with 3D animation throwing clarity on findings of science & ancient wisdom by a realization of who we really are and our ultimate purpose in life. It's based on True Events of Non-Resident Indian couple, nicknamed Tinu and Anjali (Tinanjali), who are on their spiritual journeys towards self-realization…becoming Meta-Human / "Self-Realised Professional, SRP".