2020 HUMANITARIAN AWARD WINNERS
The Humanitarian Award  honors filmmakers who are bringing awareness to issues of Ecological, Political, Social Justice, Health and Wellness, Animals, Wildlife, Conservation and Spiritual importance while at the same time demonstrating excellence in storytelling and filmmaking craft.   Congratulations to this year's illustrious winners who are committed to making a difference in the world through memorable filmmaking.  To read more about the award click here:


Abby Ginzberg, Waging Change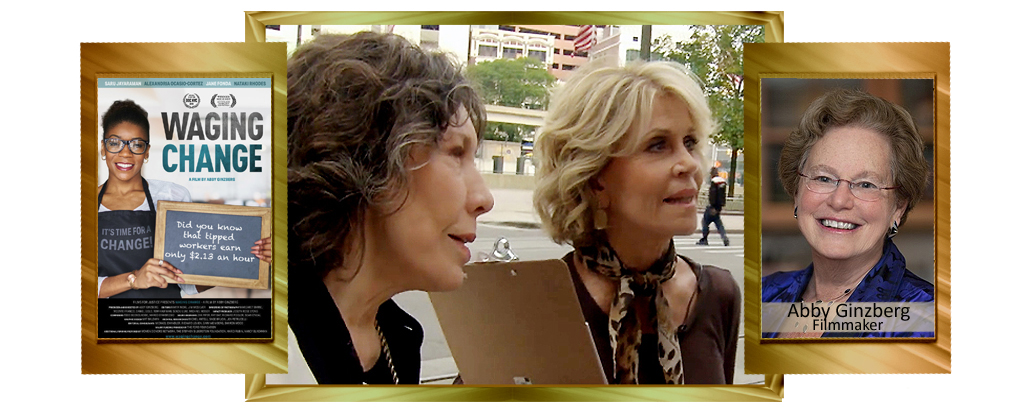 Abby Ginzberg (USA), Waging Change, Doc Feature – A hard-hitting look at the challenges faced by sub-minimum wage restaurant "tip" workers and the advocates who are fighting to change the system that presents disadvantages for the underserved communities. Featuring two-time Oscar-winner Jane Fonda, Oscar-nominee Lily Tomlin, Saru Jayaraman (President of One Fair Wage, author of "Forked") – who are all working tirelessly for "One Fair Wage" campaign.  Highlights female driven movements that reveal an American workers' struggle hidden in plain sight – and the #MeToo movement's efforts to end sexual harassment. Well-paced, informative and alarming. Deftly directed by Abby Ginzberg (Peabody Award winner and Consulting Producer on Oscar® nominated The Barber of Birmingham) with DOP Oscar®-nominee Vicente Franco.
Joshua B. Pribanic and Melissa A. Troutman, Invisible Hand
Mark Ruffalo – Executive Producer
Joshua B. Pribanic and Melissa A. Troutman (USA), Invisible Hand, Doc Feature – Exec producer Oscar-Nominee Mark Ruffalo's paradigm shifting doc about the creation of 'Rights of Nature.' A defining battle where nature, democracy and capitalism face off in rural America – the fight for our survival is at stake. Pribanic and Troutman's exceptional investigative journalist skills deliver a compelling and emotional film.


Gillian Mosely (United Kingdom), The Tinderbox, Doc Feature- BAFTA-winner Mosely delivers an exceptional, balanced and heart-wrenching look at the Isreali-Palestinian conflict – never before presented. History, geopolitics, psychology and a deeply personal journey, told with the highest journalist integrity, challenge prevailing notions. Emmy-winning producers Andre Singer and Richard Melman, editor BAFTA winner Andy R. Worboys.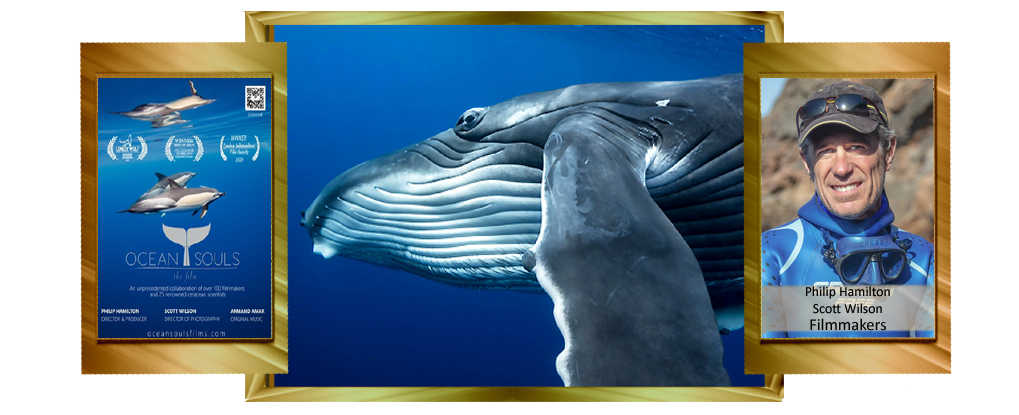 Philip Hamilton and Scott Wilson (United Kingdom), OCEAN SOULS, Documentary – An unprecedented collaboration of over 100 of the world's best marine photographers and 25 international scientists – as they unite to deliver a documentary that is gorgeously filmed, scientifically accurate and emotionally stirring. Exceptional music from Cesar Award winning composer Armand Amar. Narrated by Flora Clark. In association with Wildlife Media and The Claude and Sofia Marion Foundation.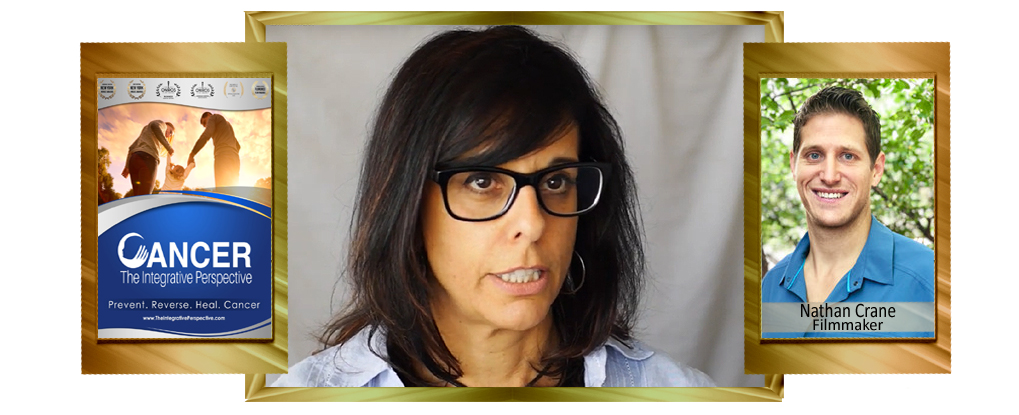 Nathan Crane (USA), Cancer; The Integrative Perspective – Directed by award winning author and associate producer of the PBS series "Ageless Living," Nathan Crane, explores the shocking and often misunderstood causes of cancer, while investigating the new paradigm of holistic and integrative approaches for preventing and reversing the disease.
Gary Null and Valerie Van Cleve (USA), Last Call for Tomorrow – A hard-hitting doc that reflects on the crisis' facing all life on Earth. We are witnessing the 6th Mass Extinction loosing about 200 species a day. Humanity has killed 83% of all wild mammals and half of all plants. Of the birds left in the world, 70% are poultry chickens and other farmed birds.  Global industrial pollution is killing over 9 million people a year, through bad air and water. To secure a sustainable future, we must change how we think, who we are, and how we live.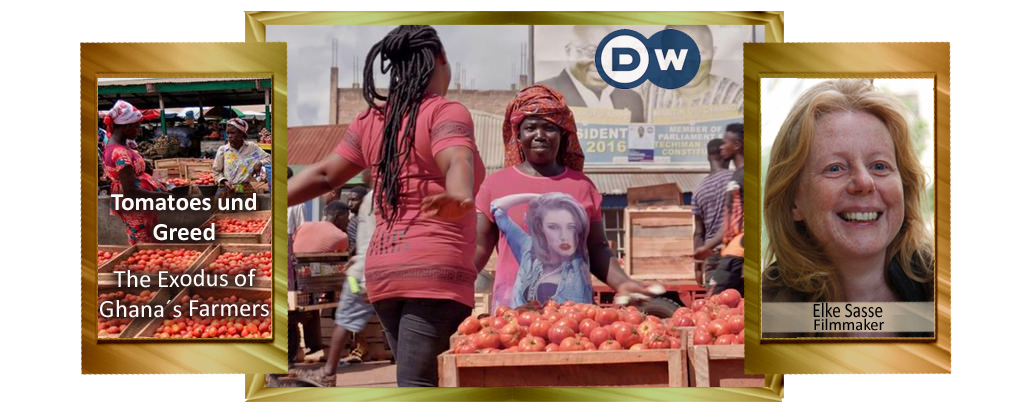 Elke Sasse (Germany), Displaced – Tomatoes und Greed – The Exodus of Ghana´s Farmers – What do tomatoes have to do with mass migration? Tomatoes are a poker chip in global trade policies. Subsidized products from the EU, China and elsewhere are sold at dumping prices, destroying markets and livelihoods in Africa in the process. Deutsche Welle
Norman Stone (United Kingdom), The Final Fix, Doc Feature – Narrated by Emmy-winner Ewan McGregor, it follows drug abusers through a trial of NET (Neuro Electric Therapy) – which claims to take people off addiction within a week with minimal effects and no future cravings. Emmy and BAFTA – winning director Stone delivers a truly compelling look at a game changing treatment and the reasons it is being rejected by the "system".
David Anderson (United Kingdom), Car Keys, Film Short – Keith has spent so many years caring for his mum, he barely notices himself anymore. He's got his routine, he's got his coping mechanism, and he's just getting by. When his car keys go missing his world collapses. A achingly raw portrayal of a modern day carer with issues of his own. Robert Daws (The Royal), Linda Armstrong (Coronation Street) and Virginia Stride (The Avengers). Produced by BAFTA-nominee Clair Robinson.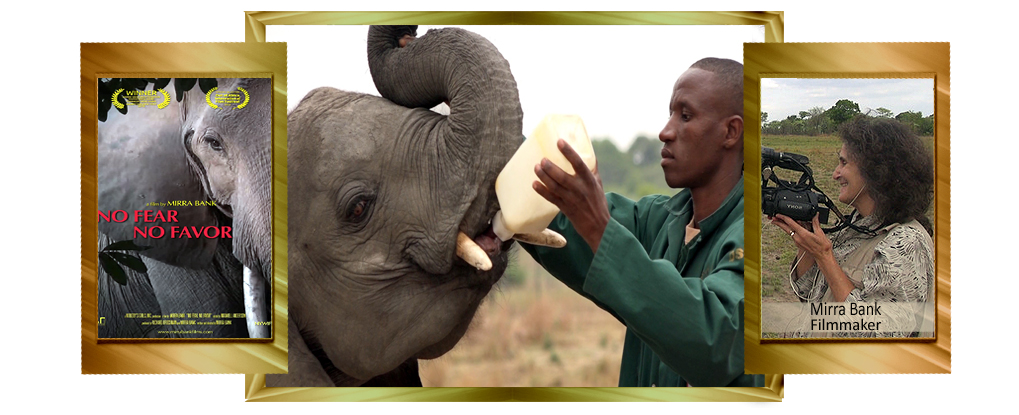 Mirra Bank (USA), No Fear No Favor – "No Fear No Favor" goes to the front lines of Africa's poaching and extinction crisis with local people determined to protect threatened wildlife for future generations.
Kay Rubacek (USA), Finding Courage – A former journalist for the Chinese Communist Party (YIFEI WANG), living in exile in San Francisco, struggles to settle into life in America while working to heal her family's wounds from their tragic past.
Jonas Stenstrom (USA / Sweden), Decoding the Driftless, Doc Feature – An upbeat and entertaining adventure by air, land and underwater caves. Explores the ancient archaeology, paleontology, geology and biology of the Driftless Region. Engaging hosts Stenstrom (NatGeo WILD, Discovery) and Rob Nelson deliver a modern take on nature programs – entertaining, thoroughly captivating and informative from beginning to end.
Oshri Cohen (Israel), NEW WORLD (pizza) ORDER – Ben wants to order a pizza. A new technology helps him with a faster and easier order. His acceptance for their use of his personal information makes it easier indeed but soon he realizes they know way too much. Not only it killed his appetite- now Ben founds himself in a violent interrogation by the government – in his living room.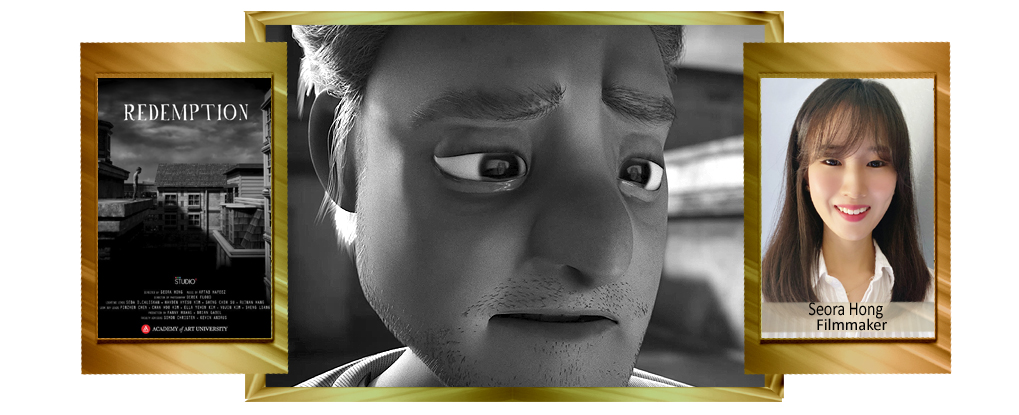 Seora Hong, Studio X Production (USA), REDEMPTION – Losing all reason to live, a man stands on the precipice of life and death. A man who feels like he has lost all reason to live. As he stands on the precipice of life and death, he faces an unexpected situation that may just save his life.
Toni Escandell and Jordi Escandell, Paleârtica Films (Spain), Menorca, Biosphere Reserve – Nature and man are writing a new chapter in the history of the natural balance of Menorca. Discover the remarkable wildlife (on an island) in the heart of the Mediterranean! Unique characters and incredible stories.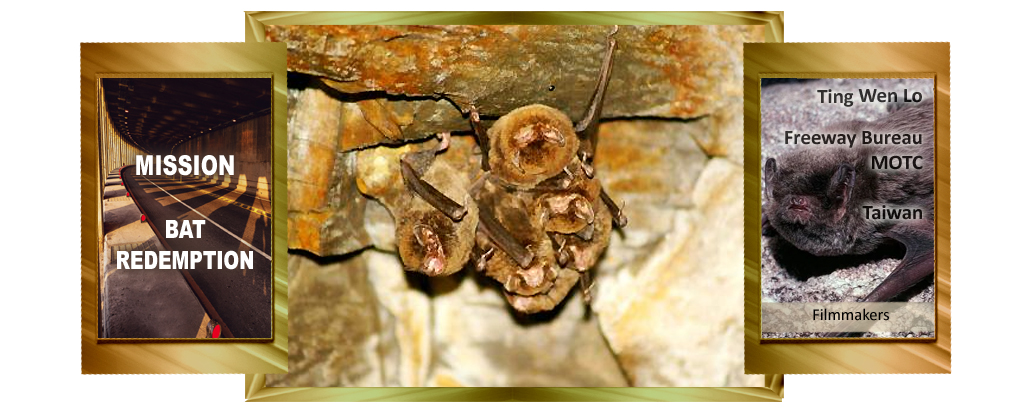 Ting Wen Lo, Freeway Bureau, MOTC (Taiwan), Mission-Bat Redemption –  The journey of reinforcing bridges and the exceptional care that is given by the Taiwanese government to help maintain the wild bat populations that call those bridges home.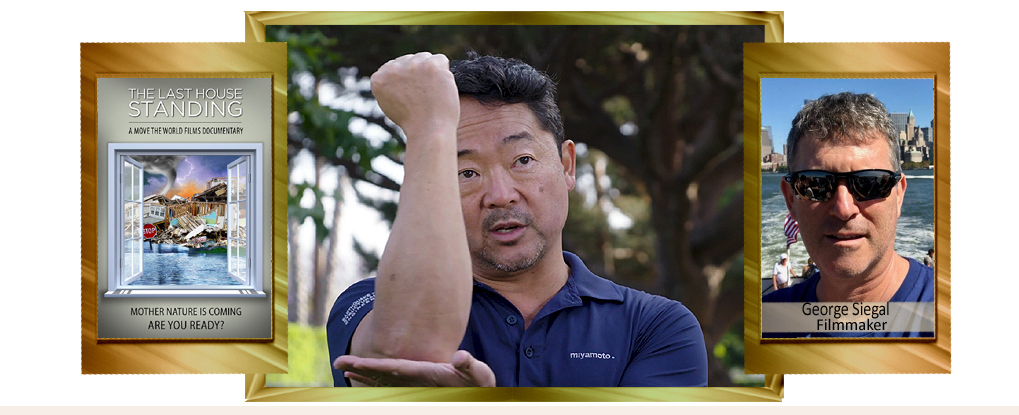 George Siegal (USA), The Last House Standing – Hope is not a survival strategy. Every year millions of people suffer the wrath of Mother Nature, as infrastructure is demolished, houses are flooded and swept away, and lives are lost. Explores why we continue to place cost over safety while the technology exists to build homes capable of withstanding hurricanes, fires, and tornadoes.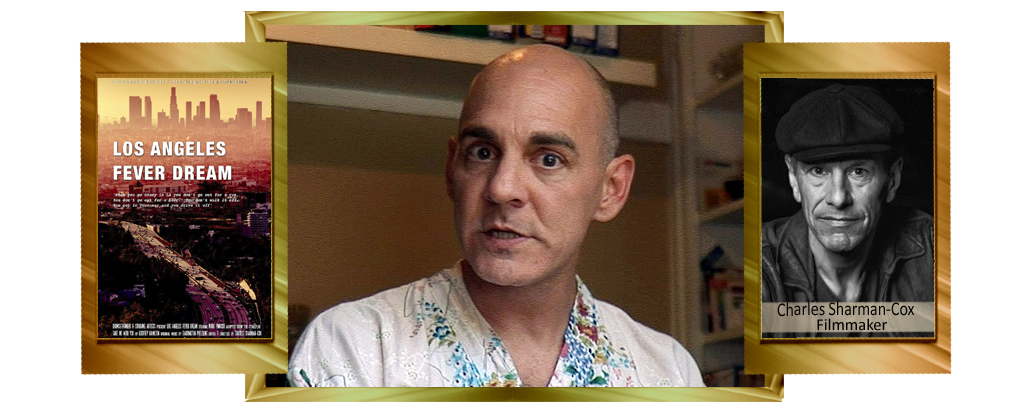 Charles Sharman-Cox (United Kingdom), Los Angeles Fever Dream, LGBT – A deeply moving and compelling short where the lives of three disparate gay men collide over a Los Angeles holiday weekend. A phenomenally poignant script by Godfrey Hamilton, expertly directed by Sharman-Cox with a pitch-perfect performance by Mark Pinkosh who plays all three roles with aching authenticity.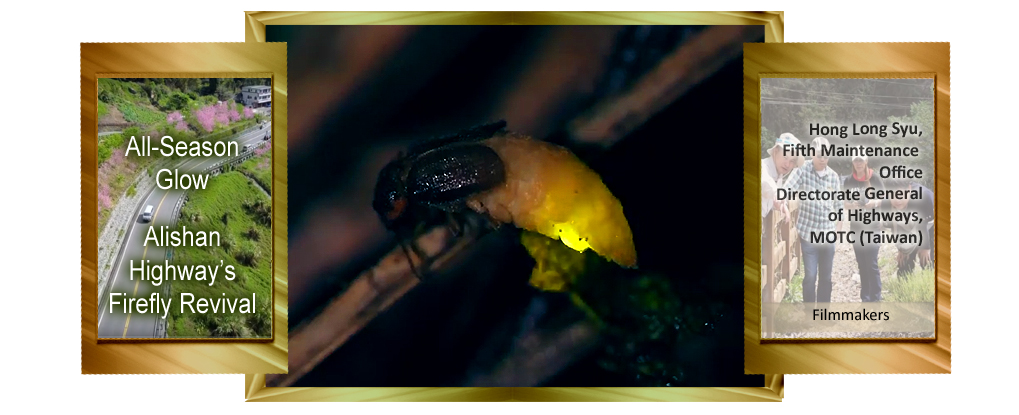 Hong Long Syu, Fifth Maintenance Office Directorate General of Highways, MOTC (Taiwan), All-Season Glow – Alishan Highway's Firefly Revival – Follows Taiwan's civil engineers and 'out of the box' thinking to  create a highway that is not only safe and convenient but also beautiful, eco-friendly, and a welcoming habitat for fireflies.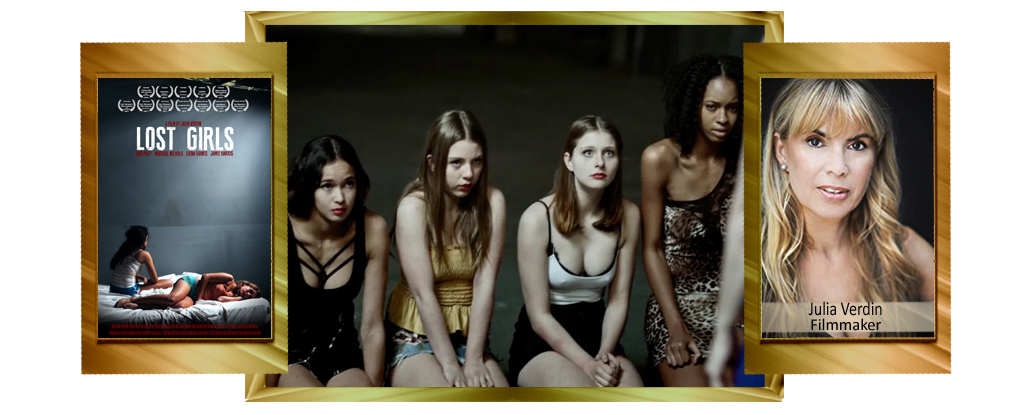 Julia Verdin (USA), Angie : Lost Girls – After escaping from a sex trafficking ring, one teenage girl struggles to reconnect with herself and her family. To rescue her helpless friends, she must confront her own fears and help lead the police to her traffickers – at all costs.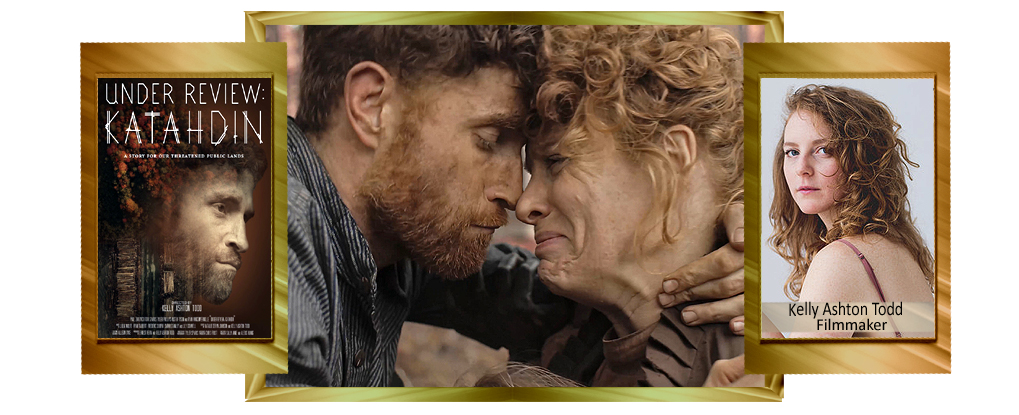 Kelly Ashton Todd (USA), Under Review: Katahdin – A boy grows up spending his days amongst the trees developing a deep bond. As an adult he is tasked to slaughter his beloved family of trees.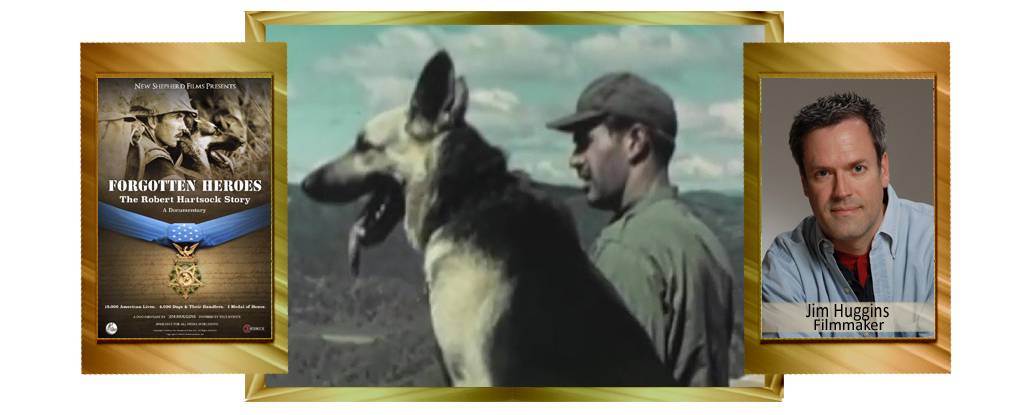 Jim Huggins (USA), Forgotten Heroes – The Robert Hartsock Story – In Vietnam, over 10,000 American lives were saved by the actions of over 4,000 military working dogs and their handlers. This is the story of US Army SSgt Robert Hartsock, the only handler to have ever received the Medal of Honor.
Thomas R. Bloom (USA), Human – Bullied for being blind, black, and homeless, Mario teaches his kid about the daily struggles of growing up and how he wished people treated him as Human too.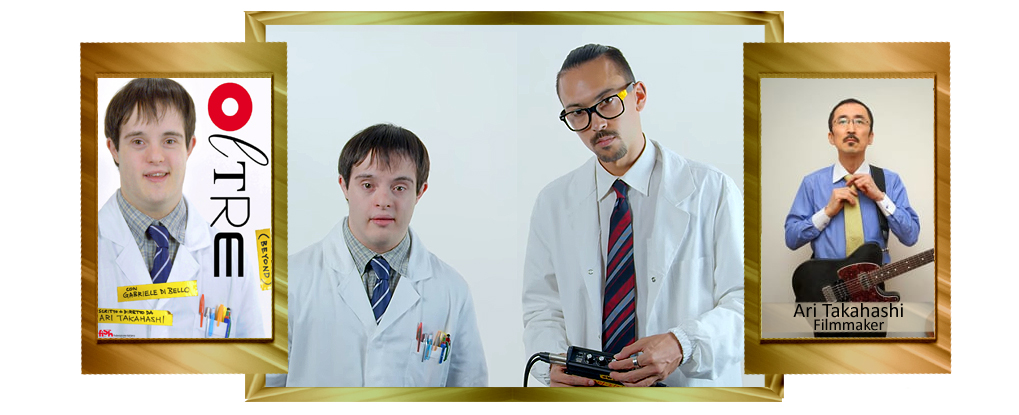 Ari Takahashi (Italy), OLTRE (BEYOND) – An experiment of  how a disabled person perceives reality. Will perceptions change or will prejudice remain?
Chelsea McEvoy (Canada), Re-Inventing The Wheel – A unique community of wheelchair users guide a newly injured paraplegic through his first year on wheels.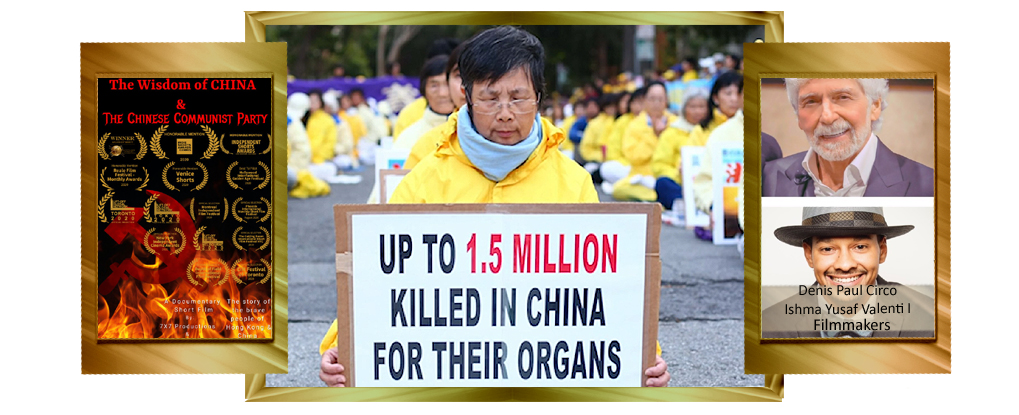 Denis Paul Circo, Ishma Yusaf Valenti I (USA), The Wisdom of China – China today as seen through the eyes of 5,000 years of Chinese wisdom.
Cameron Barrett, MySafe:California (USA), Think of Your Neighbors – This is the 2020 fireworks public service announcement produced for the City of Los Angeles by the Safe Community Project.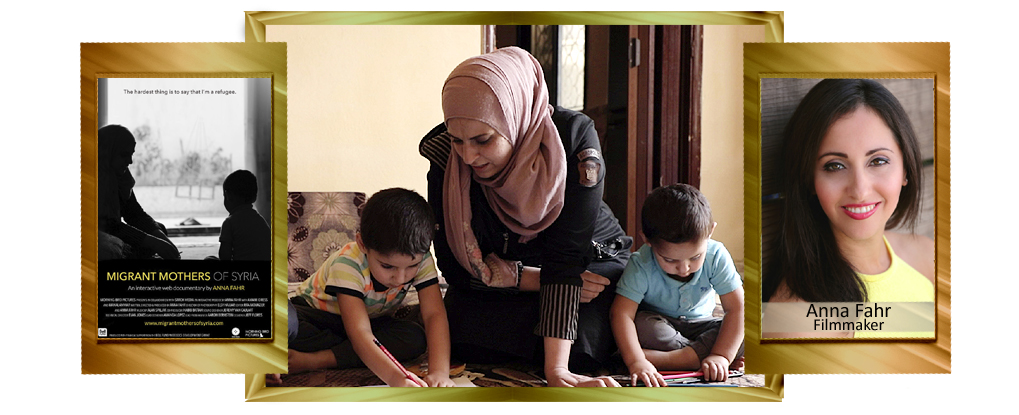 Anna Fahr (Canada), Migrant Mothers of Syria – A glimpse into the daily lives of Syrian migrant women, their daily struggles and their hopes and dreams for the future of their children.
Ani Hovannisian (USA), The Hidden Map – An American-Armenian traveling through Turkey in search of her forbidden ancestral home discovers lonely relics and silenced stories of a dark past.
Alan Chriest (USA), Heartsounds – The loving backdrop of penguins illustrates the similarities of their family life to that of humans, especially when grieving.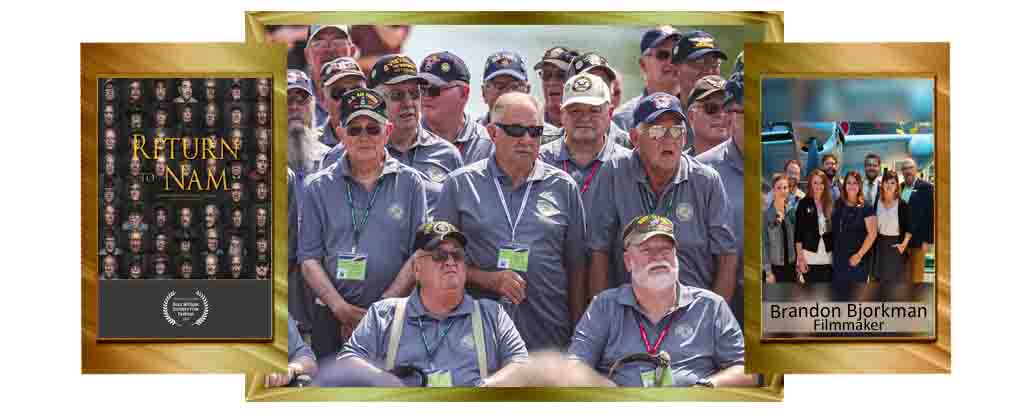 Brandon Bjorkman (USA), Return to Nam – Return to Nam is a story of healing. In February of 2019, Old Glory Honor Flight sent 52 Vietnam Veterans with the hope that by saying "thank you" through the trip, they can find closure and healing from their past.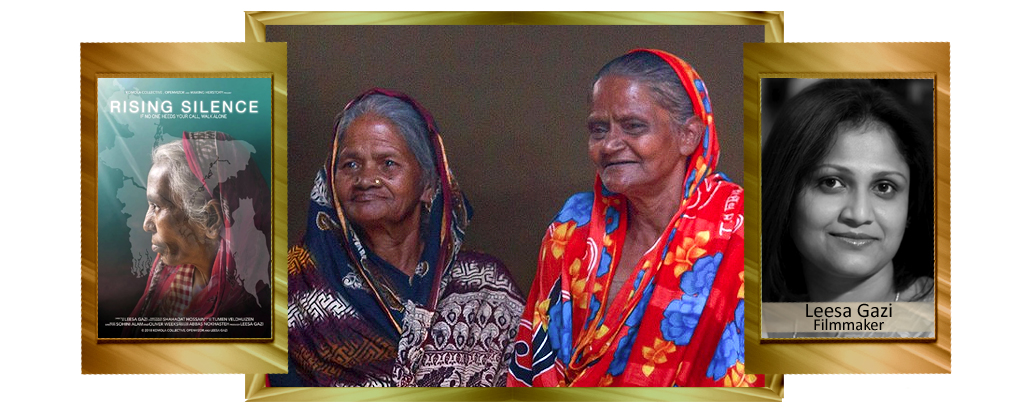 Leesa Gazi (United Kingdom), Rising Silence – If no one heeds your call, walk alone'. A journey of relationships between women, dealing with war, violence and daily prejudice to heal and create the future with unconditional love.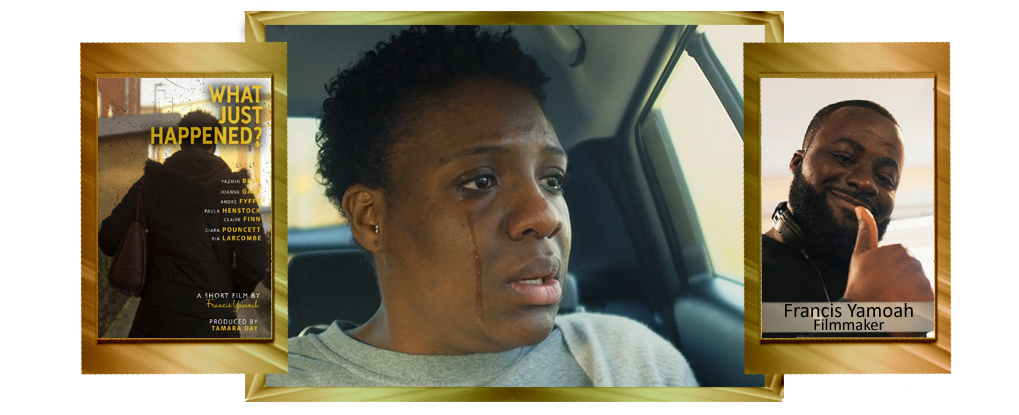 Francis Yamoah (United Kingdom), What Just Happened? – Jess is subject to an unexpected and harrowing encounter and has to deal with the impact it has on her life.
Doug Nelson (USA), The Student, The survivor, The Shooter & The Sheriff – A Doc Feature about the shooting-rampage phenomenon at schools in America.
Yudelka Heyer (USA), HONEY CYCLE – A group of surviving women of different ethnicity and social class meet in a Center for Domestic Violence. Seeking counseling and help, thus narrating their stories of guilt, frustrations and fears.
Jonathan Paine (USA), The Coral Project –  Students embark  on a year-long endeavor, as they tackle climate change through the global environmental issue – the decimation of our coral reefs.