2014 HUMANITARIAN AWARD WINNERS
The Humanitarian Award  honors filmmakers who are bringing awareness to issues of Ecological, Political, Social Justice, Health and Wellness, Animals, Wildlife, Conservation and Spiritual importance.     Congratulations to this year's illustrious winners who are committed to making a difference in the world.  To read more about the award click here:


Soft Vengeance: Albie Sachs and the New South Africa – Abby Ginzberg – Producer……………….. Alfre Woodard – Executive producer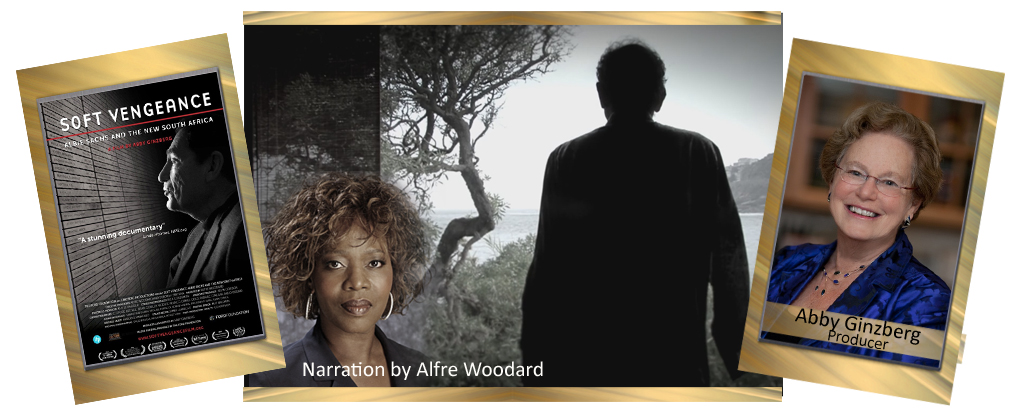 Soft Vengeance: Albie Sachs and the New South Africa – Abby Ginzberg (USA) – Impactful narration by Alfre Woodard drives this powerful film which chronicles the life of Albie Sachs, a relatively unknown, yet significant, South African white civil rights activist.  Despite losing his right arm and his vision in one eye during a car bomb assassination attempt by South Africa's own internal security forces, Sachs remained steadfast in his commitment to end apartheid and bring freedom to all South Africans.  This intimate film is far more than an account of his recovery and fight to change a country; it is about the spirit of reconciliation and humanity.  His "revenge" took the form of truth and peaceful negotiation. His life gives witness to the reality that humankind is capable of choosing moral principle and compassion over reaction, bullets and revenge.  Moreover, the film challenges us to examine our own morality, commitments and spirit.


Red Lines, Spark Media (USA) – A searing exposé of the ongoing humanitarian crisis in Syria, Red Lines follows two unlikely 20-something activists who launch a radical plan for democracy when the international community wouldn't step up to help the citizens besieged by the brutal Assad regime. Under threat of death, Razan and Mouaz amazingly navigate a minefield armed only with the Internet and the help of heroic "everyday" people.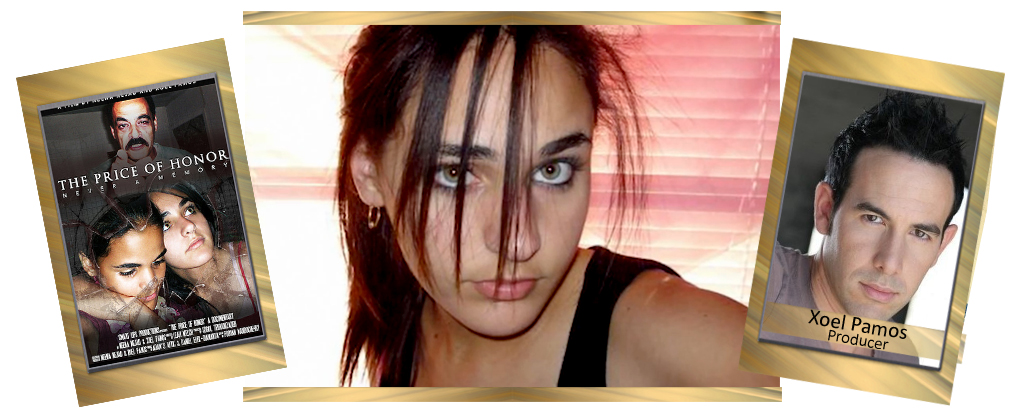 The Price of Honor, Xoel Pamos (USA) – A meticulously researched film about the murders of Amina and Sarah Said, who were killed by their own father in a premeditated "honor killing" in Texas. The film follows the lives and death of the sisters while launching a movement to bring Yaser Said to justice, expose law enforcement's mismanagement of the case and spread awareness of the shocking issue of honor violence.
Consider the Conversation 2, Burning Hay Wagon Productions (USA),  Stories about Cure, Relief, and Comfort – Twenty-one months in the making, Consider the Conversation 2: Stories about Cure, Relief, and Comfort explores the effect of American medicine's success on the patient/doctor relationship and sheds light on the important role communication plays in helping both patient and doctor navigate the murky waters of severe chronic disease.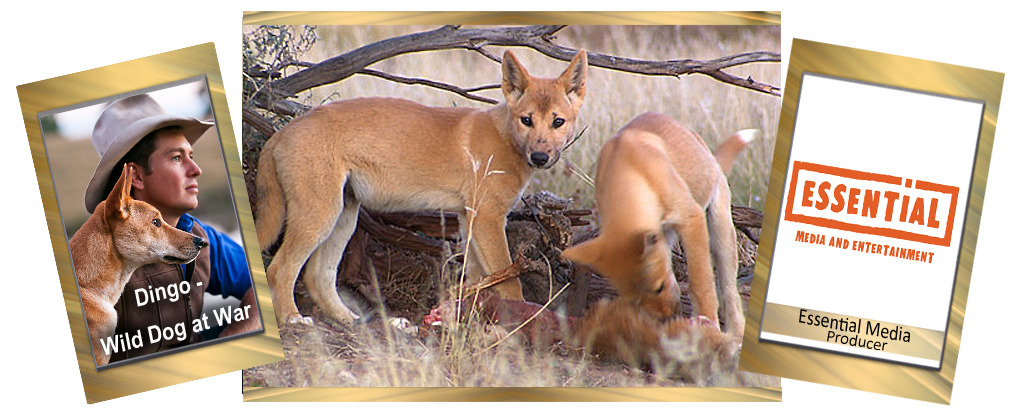 Dingo: Wild Dog at War, Essential Media & Entertainment (Australia) – Dave Graham hunts for solutions to the dilemma surrounding Australia's native canine the Dingo. Dingoes are responsible for livestock losses and farmers have retaliated with culling. It's a battle for survival, and it's escalating. New research shows the Dingo plays a pivotal role in protecting ecosystems. Sadly, the Dingo is on the brink of extinction. Stunning photography and passionate stakeholders, Dingo attempts to untangle one of the most complex and emotional debates in Australia.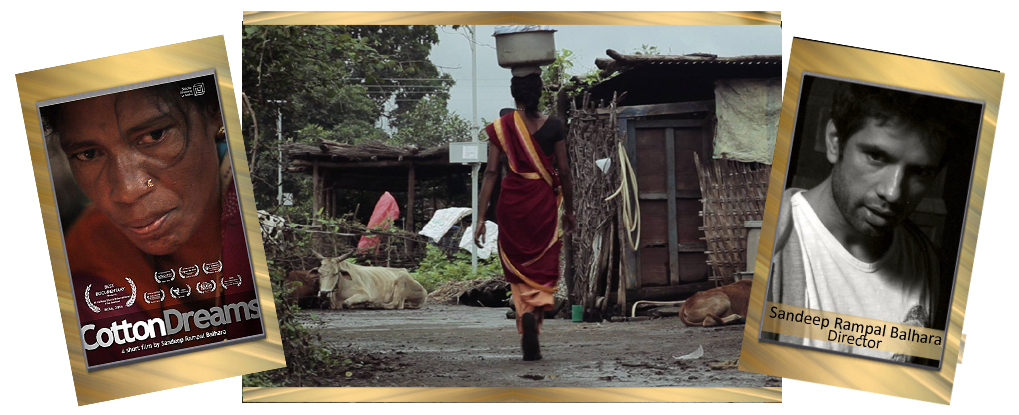 Cotton Dreams, Sandeep Rampal Balhara (Poland) – The side effects of a growing economy and extensive use of biotechnology pushed Indian farmers into the world's greatest agrarian crisis. "Cotton Dreams" delves into life of one such family and brings out a tragic tale of love, life and sacrifice under extreme living conditions in rural India.
Garwin, W&B Productions & Trilok Fusion Media (USA) – A rich and controversial story of Richard Gerwin – the scientist who helped design the first hydrogen bomb, and has since spent much of his career working to make sure such weapons would never be needed. He has advised every president from Eisenhower to Obama. Follow Dr.Garwin on his quest to build a more peaceful, verdant and sustainable world. From global warming, nuclear proliferation and disarmament to the energy crisis, he is committed to finding solutions.
The Vow, Cameron Zohoori (USA), A documentary on the journey of Riqie Wainaina, a young Kenyan immigrant, as he attempts to move from a dark history of crime and loss to a position of leadership and in his adopted community of Lowell, Massachusetts.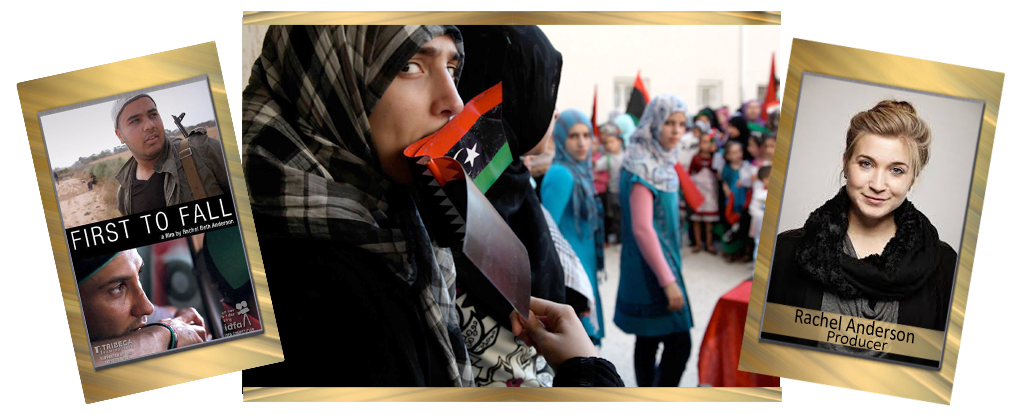 First to Fall – Rachel Anderson (USA) – An intimate tale of friendship and revolution, this coming of age story documents the journey of two young friends, Hamid (26) and Tarek (21), who abandon their peaceful lives as students in Canada to join an unconventional war in their homeland of Libya.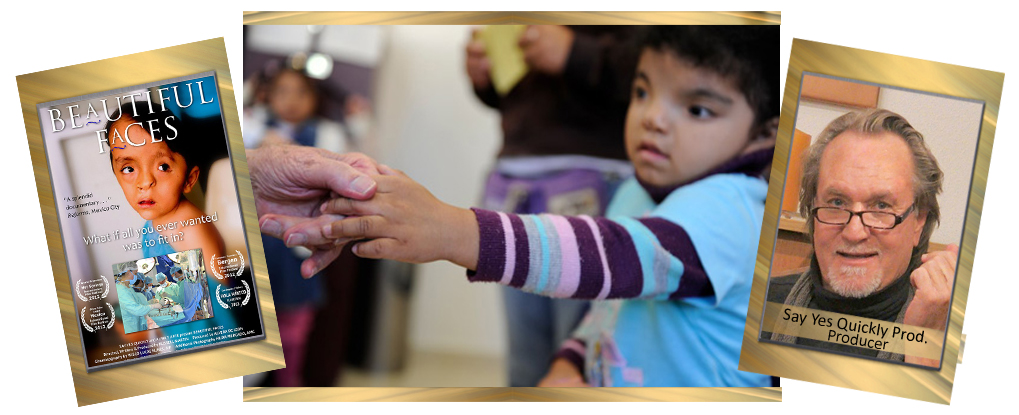 Beautiful Faces, Say Yes Quickly Productions (Mexico), A compelling film about a Mexico City hospital where young lives are transformed. An intimate portrait of a remarkable clinic, the disfigured young patients to whom it offers new lives, and the team medical professionals who believe it's the best place in the world to practice their unique, life-transforming craft.
GAIA, Nick Graalman and Erin Fowler (Australia) – Beautiful and extremely creative cinematography and dance, Gaia tells a compelling story  about Mother Earth's struggle for survival in an increasingly degraded and urbanized planet. Using only music, dance and exceptional filmmaking this short film packs a big impact.
Beauty and the Breast, Liliana Komorowska (Canada) – A compelling insight into a devastating reality of breast cancer, as seen through the eyes of several female patients helping demystify the disease while painting poignant and often humorous intimate portraits of survival. The film depicts the process of learning and accepting the terrifying verdict, and details the complexities of every stage of this disease. It is a testament to human resilience and blossoming in the face of adversity.
Chew on This: Dangers of the American Diet Exposed, Gary Null & Associates (USA) – The American Diet plays a major role in obesity, cardiovascular disease, diabetes and cancer. As the health crisis reaches disastrous proportions, the harmful consequences of food choices extends beyond chronic disease. Today's food has profound implications on  the planet. Unsound agricultural practices, inhumane factory farming and genetic engineering are pushing us to the brink of environmental calamity.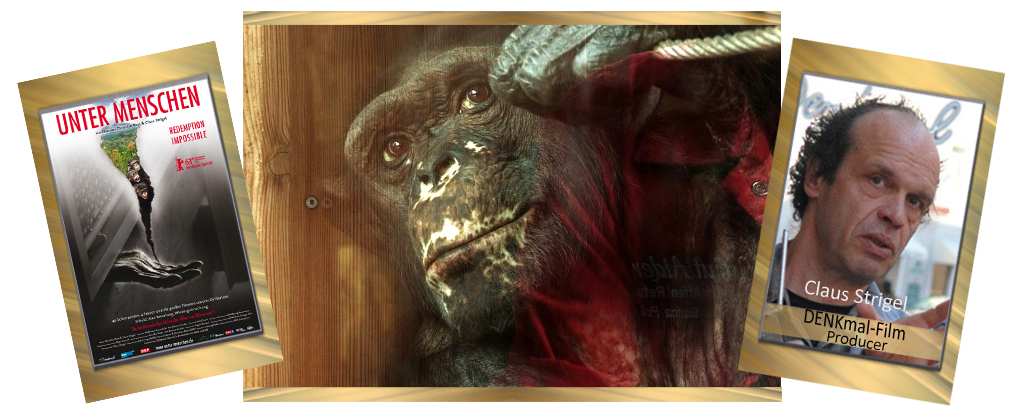 Unter Menschen, DENKmal-Film (Germany) – In Austria is a place that where moral challenges of our civilization collide: guilt, responsibility and redemption. In an old safari park, sealed off from the world live forty chimpanzees formerly used in pharmaceutical experiments and infected with HIV and hepatitis. Traumatized and aggressive they hate humans and have every reason to. They live with four caretakers, two were their jailers at the lab. Today they manage the unique rehabilitation project, to get them out of their lifelong isolation. 'The chimpanzees show us what it means to be human' Jane Goodall.
Backyard, Deia Schlosberg (USA) – "Backyard" is a documentary film about fracking and its effects on five people's lives. Following stories in Pennsylvania, Colorado, North Dakota and Montana, an eerie similarity emerges amongst them, despite the vast differences in geography and personal histories. Animated interludes remind us to step back and consider the bigger picture.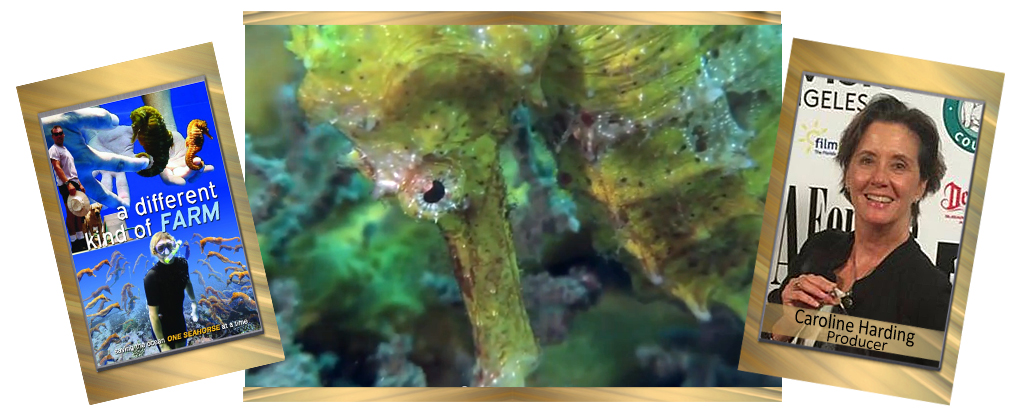 A Different Kind of Farm, Caroline Harding Productions (USA) – The quest to save the seahorse and sea life shedding light on the complexity of the "farm-raised" versus "wild-caught" issue so prevalent today. Global demand for reef tanks is increasing exponentially. The producers' goal is to bring awareness to this issue so that solutions can be found.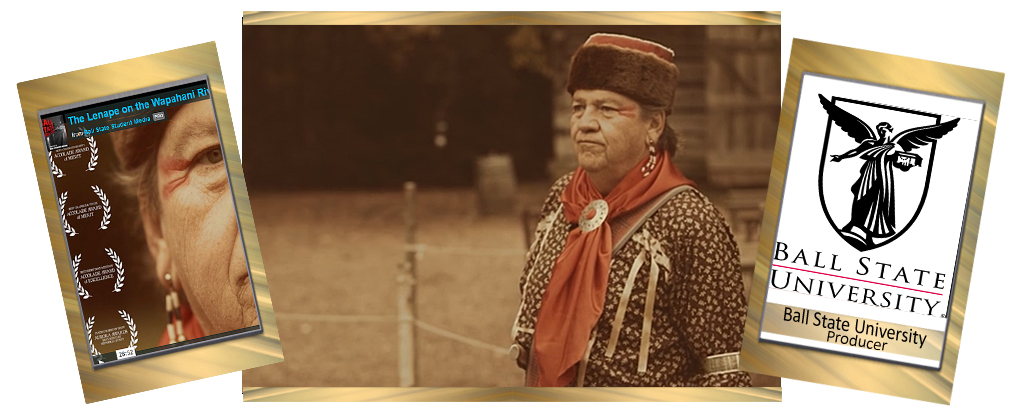 The Lenape of the Wapahani River, Ball State University (USA) – The Lenape on the Wapahani River brings to life the overlooked story of the Lenape Native Americans during their time in east central Indiana from the 1790s through 1821. The story tells of the Lenape people and their impact on east central Indiana Originally from the coastal areas of New Jersey and Delaware, the Lenape moved westward as settlers expanded across the eastern seaboard. By the end of the American Revolutionary War, they lived along the White River in what is now Indiana.