2015 HUMANITARIAN AWARD WINNERS
The Humanitarian Award  honors filmmakers who are bringing awareness to issues of Ecological, Political, Social Justice, Health and Wellness, Animals, Wildlife, Conservation and Spiritual importance.     Congratulations to this year's illustrious winners who are committed to making a difference in the world.  To read more about the award click here:


Vic Sarin The Boy From Geita



The Boy From Geita, Vic Sarin (Canada), Documentary feature – Emmy winning Producer/ Director Vic Sarin brings us a brutally powerful documentary, where fear is manifested in the violent persecution of people with albinism in rural Tanzania.  Some believe albinos' limbs have magical powers, resulting in a grisly trade in body parts. Adam, a young Tanzanian boy persecuted and viciously attacked because of his albinism, finds a kindred spirit in Peter, a Canadian man with the same condition. Together they embark on an unlikely journey that transcends cultures and continents. In a journey that spans cultures and continents, Adam and Peter unite to raise awareness for their shared condition, in this touching story of humanity born from misunderstanding.



Letters from Generation Rx, Kevin P. Miller (USA), Documentary Feature – Academy Award winner Tilda Swinton narrates the stories of real people whose experiences on prescription psychotropic drugs didn't align with the official narratives. The film weaves together an astonishing tapestry of highly personal stories that will change how many of us view mental health and the treatments being used to treat tens of millions of people. It is where darkness meets light — and science meets truth. With an on-point narrative, exceptional craft and both heart wrenching and heart warming real life stories.

Omo Child: The River and the Bush, John Rowe (USA), Documentary Feature – A film which tells the amazing true story of a young man's journey to end the ancient practice known as Mingi in the Omo Valley, Ethiopia. Mingi means curse and any child who is thought to be Mingi must be killed according to ancient cultural traditions. Lale Labuko, from the Kara tribe, was convinced that no curse existed and he set out to change his tribe and the Omo Valley and in doing so lifting a burden from the shoulder's of the Kara people.  With heartfelt emotion, a captivating narrative and beautiful cinematography this film is impactful in every way.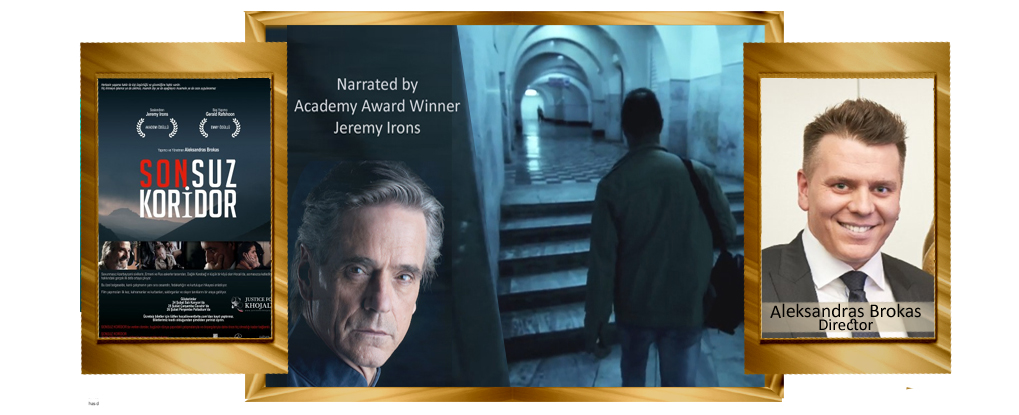 Endless Corridor, Aleksandras Brokas (Lithuania), Documentary Feature – Narrated by Academy Award winner Jeremy Irons, Endless Corridor is the definitive account of the heart-rending human rights tragedy in 1992 when hundreds of Azerbaijanis were massacred after Armenians stormed the city of Khojaly. The film follows Lithuanian journalist Richard Lapaitis on a trip back to Azerbaijan 20 years after he covered the story that has haunted him ever since. Includes interviews with the survivors and spine chilling admissions from the perpetrators. A riveting documentary that unfolds like a dramatic narrative with exceptional lighting and cinematography. Executive produced by Emmy Award winner Gerald Rafshoon.

John Paull II in America – Uniting a Continent, David Naglieri (USA), Documentary Feature – The papacy of St. John Paul II left an indelible mark on the American continent. Driven by his singular conviction of a "United American Continent "under the patronage of Our Lady of Guadalupe, his papal travels from Argentina to Alaska generated massive crowds, shaped an entire generation, and ultimately changed the course of history. Narrated by Academy Award nominee Andy Garcia. 
Poverty Inc., Valerie Van Cleve (USA), Documentary Feature – Examining the influence of corporate globalization and exposing the destructive nature of our modern financial system, Poverty Inc. offers a sobering look into predatory economic policies. Engrossing in-depth interviews with some of the world's finest economists, progressive politicians, investigative reporters and philosophers, as well as the voices of America's downtrodden reveal the terrifying threats posed by unregulated capitalism and corporate power.  An impactful film from Gary Null Productions.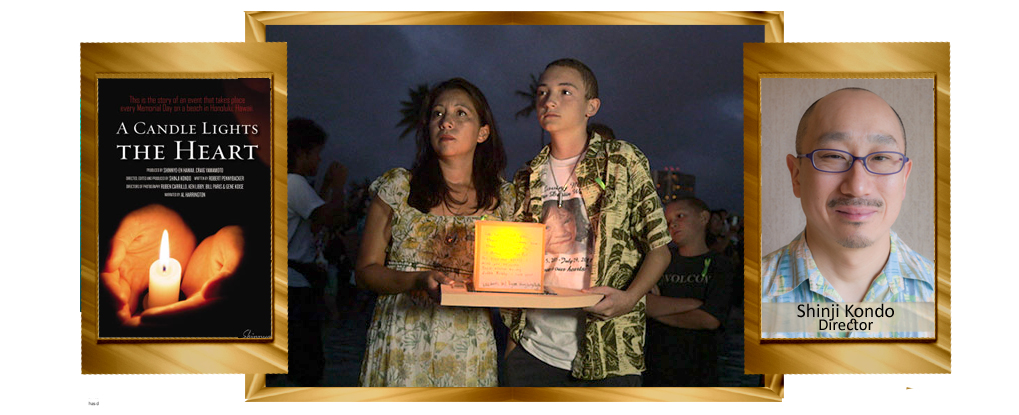 A Candle Lights the Heart, Shinji Kondo (USA), Documentary Feature – Every Memorial Day thousands of people come together at a beach in Honolulu, Hawaii to float candle-lit lanterns as an homage to loved ones who have passed away. With gorgeous visuals, this film follows five stories of loss, grief and finally, redemption and peace at the Lantern Floating Hawaii event.
ʻĀINA: That Which Feeds Us, Josh Thome and Dave Mossop (USA), Documentary Short – The best-kept secret on Kauai isn't a secluded beach or local surf spot, it's that four of the world's largest chemical companies are using the island as an open-air testing ground for pesticides on genetically modified crops. The film highlights a way to address some of the most pressing environmental and health crises facing the island of Kauai – and of island Earth.
Elephants in Motion: Tales of Life Transformation, Narumol Sriyanond (USA), Documentary Feature – A film about conservation told through the stories of special elephants-the abandoned, the abused, the ailing, and the elderly-and their human companions, whose lifetime bond provides a model for true conservation in Thailand. A story of humanity, taking an in-depth look at Thai elephants' life transformation, exploring the unique life journeys of Thai working elephants and their life-time trainer-companions, from logging in the serene evergreen forest in the North of Thailand to struggling for survival in local communities.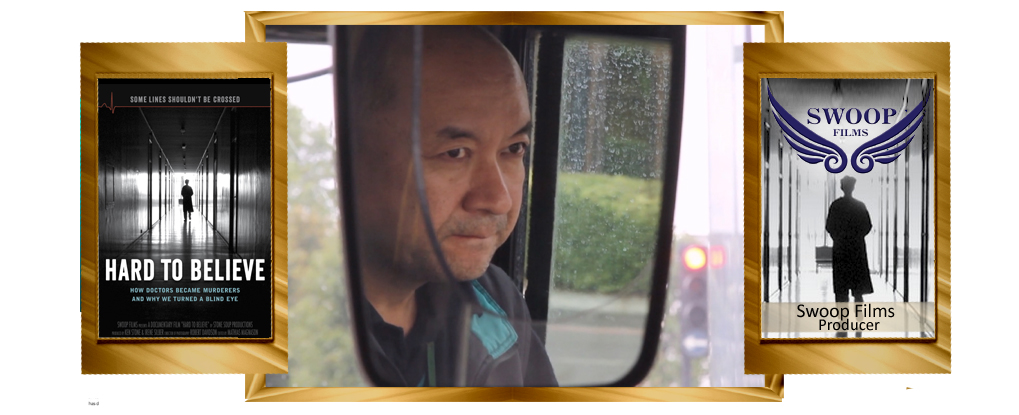 Hard to Believe, Swoop Films (USA), Documentary Feature – A serious documentary investigation into medical ethics, human rights, and transplant abuse in China, and international efforts to implement policy to stop the abuse. It delves deep into the mystery of why so few people seem to be paying attention.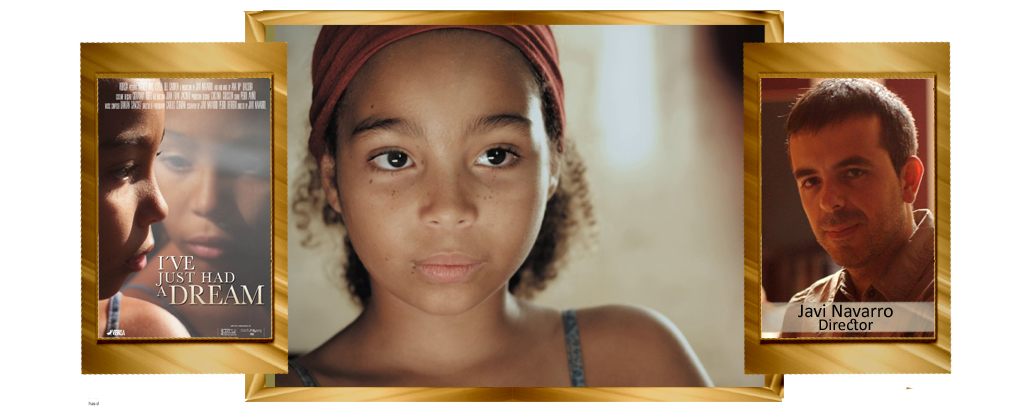 I've Just Had a Dream, Javi Navarro (Spain), Film Short – Two girls. Two cultures. Two visions.  The same dream.  For one it is a blessing, for the other a nightmare.  It is a graceful, subtle and beautifully executed gift of perspective and humanity for every viewer as it holds a mirror to our own perceptions about gratitude.
Decoding Baqtun, Elisabeth Thieriot (USA), Documentary Feature – Film maker and author Elisabeth Thieriot embarks on an journey of discovery through the jungles of the Yucatan Peninsula to dispel the myths about "the December 21st 2012 end of the world" conspiracy theories surrounding Aztec and Mayan Calendars.  She discovers a connection between repeatable cycles in the cosmos, nature, and human history leading to revelations of wisdom residing within the Mayan descendants  who share their knowledge of the intricate workings of time, the cosmos, and their connection earth science on a spiritual and scientific level.
Gender Equality in Islam, Bonnie Erbe (USA), Television Documentary – Award winning producer and host of PBS To The Contrary bring us a documentary about the misconceptions of women's equality issues in Islam.  With some 1.6 billion followers  it the world's second-largest religion after Christianity. A new crop of female Islamic scholars says there is nothing in the Koran that treats women unequally. Instead, Muslim women have been marginalized by cultural practices and patriarchal interpretations. These reformers say Quranic verses have been wrongly interpreted to favor men.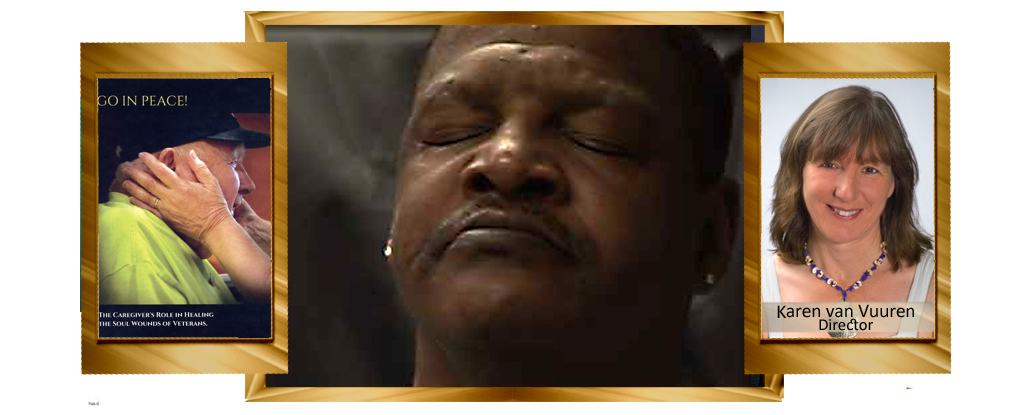 Go In Peace, Karen van Vuuren (USA), Documentary Feature – Veterans are an invisible population for many of us and the soul wounds of those who have experienced war are equally invisible. Go in Peace! focuses mainly on veterans who are patients at end of life, but the film contains teachings for us all, teaching that are applicable to veterans at all stages of life.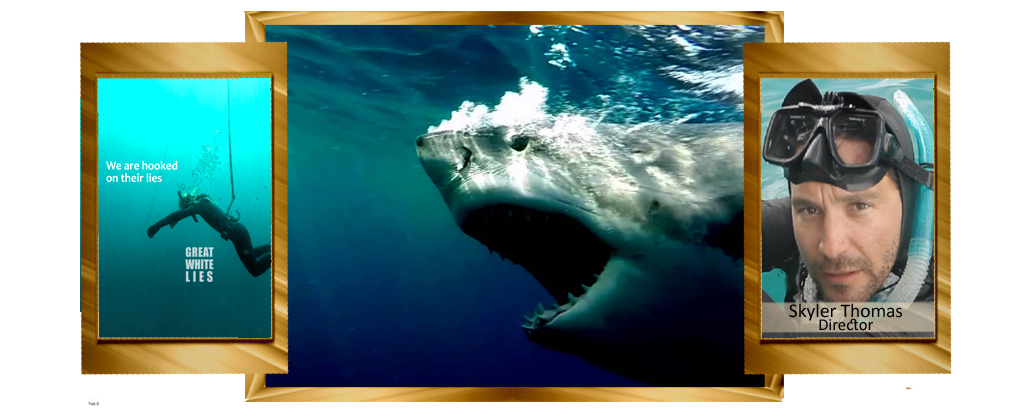 Great White Lies, Skyler Thomas (USA), Documentary Short – Focusing on the Western Australian Government's decision in January of 2014 to hunt and kill the white shark, a protected species in Australia, filmmaker Skyler Thomas visits Australia, South Africa, and New Zealand to learn more about the shark culling practices in each of those locations. Interviewing scientists, politicians, surfers, and activists, Great White Lies thoroughly examines the history of shark culling and ultimately asks the question, "Is this really about human safety or is something else taking place here?"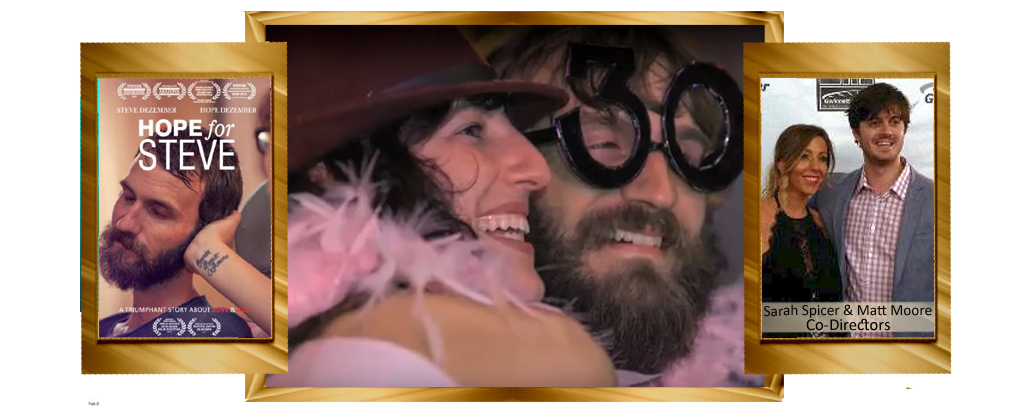 Hope for Steve, Matt Moore and Sarah Spicer (USA), Documentary Short – Our film chronicles the amazing story of 28 year old ALS patient Steve Dezember and his wife/caretaker Hope. Supported by Dave Matthews and Michael Franti it is a starkly real, heart-breaking and heart-warming journey with life lessons for every viewer.
I Am a Ukrainian: Personal Stories of a Revolution, Ben Moses (USA), Documentary Feature – From multiple Emmy Award winning producer Ben Moses (Good Morning Vietnam) comes an exploration of the Ukrainian revolution, before, during and after, through the eyes of two charismatic participants. Andriy Shevchenko, an opposition member of parliament, and student Yulia Marushevska. She made a YouTube video asking for the world's help that went viral, making her an international media celebrity. But Russian media paints a radically different picture of events, so the film also explores the role of these competing narratives in events on the ground, with implications for the entire world.
In The Name of Animals, Sabine Kückelmann (Germany), Documentary Feature – Powerfully explores how people say they "love" animals (cats and dogs) but see others just  as a food source or byproduct. This film explores the deplorable and inhumane treatment this creates as a result. It makes us take a hard look at ourselves and how we so easily close our eyes to their suffering, unwilling to confront the endless pain and cruelty at our own hands. The senseless suffering of animals is endorsed by political decision-makers and is even given priority as an economic profit. George Bernhard Shaw said: "The worst sin toward our fellow creatures is not to hate them, but to be indifferent to them: that's the essence of inhumanity."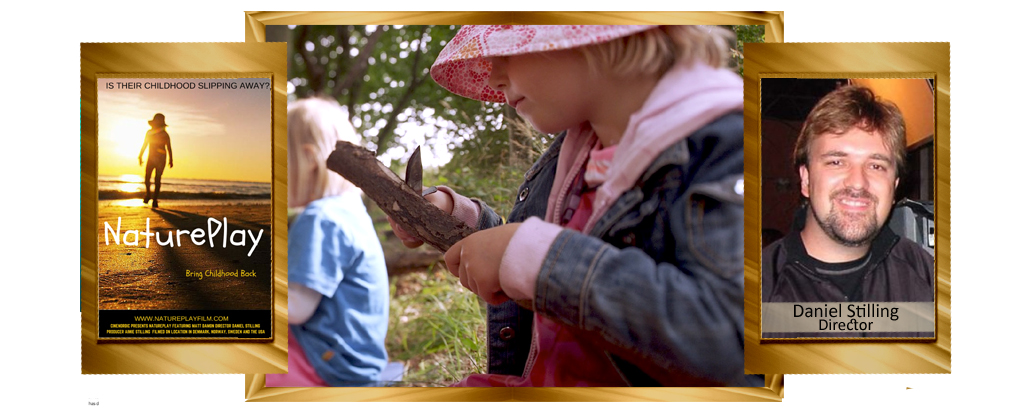 Nature Play, Daniel Stilling (USA), Documentary Feature – Beautiful cinematography from award winning  Daniel Stilling (The Martian) enhance this documentary about nature, learning and play.  The filmmakers discover that in the USA rampant school testing has become a virus, turning the system into an infected beast. In their search for a cure, they go on an inspiring Nordic journey to uncover how children naturally learn and a way to take childhood back. A secret defense is also unveiled to rescue these children. One that can drive social change. 
Sacred Sites of Ireland, Stephen Rooke, Tile Films (Ireland), Television Documentary – Produced and aired on the Smithsonian Channel this beautifully crafted documentary gives viewers a new insight from the passage tomb of Newgrange to the stone circles of Beaghmore in County Tyrone. It explores the idea that a meteor or comet could have motivated great changes in religious practice in Ireland and other parts of the world over the past 5,000 years.
The Noble Spirit, Robert Holmes and Andrea Johnson (USA), Documentary Short – Fred Noble grew up in an orphanage and became an extreme skier, windsurfer and para-glider. In 2010 he was diagnosed with ALS. This incurable degenerative condition usually results in death within 3 to 5 years but Fred faced the challenge head on and continued his passion for living life to the full and even with the loss of use of his legs continued to ski and para-glide. His can-do attitude even in the face of imminent certain death is a powerful message that life should be lived for the moment and that anything is possible.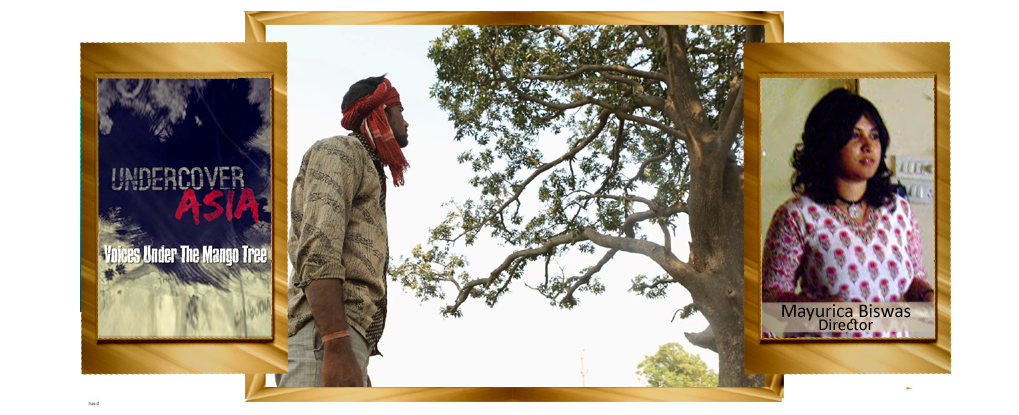 Undercover Asia: Voices Under the Mango Tree, Mayurica Biswas (India), Television Documentary – Part of a series from Singapore Television explores the horrific find of wwo teenage cousins found hanging from a mango tree in rural northern India. The parents allege the girls were raped and murdered. But soon a web of lies turns an open and shut case into a classic mystery with horrifying twists. Undercover Asia, a series that exposes the secret underbelly of Asia through one hour, in-depth documentaries on crime and injustice, travels deep into Northern India to try to uncover the sinister truth.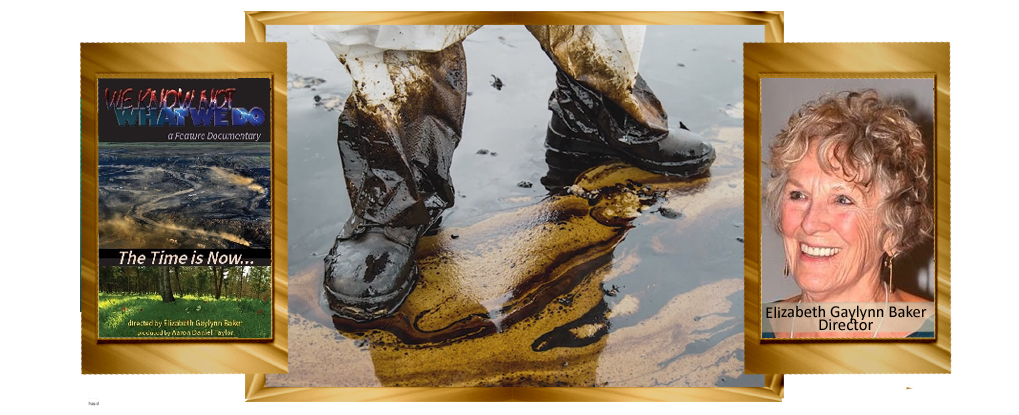 We Know Not What We Do, Aaron Daniel Taylor and Elizabeth Gaylynn Baker (USA), Documentary Feature – A tough but tender creative medley that presents both the voice of love and the voice of reason, as it sets out to examine the most important challenge of our time: man's relationship to his environment. the film tells the story of this very misunderstood relationship and how it has caused destruction in both the biosphere and the biodiversity of planet Earth.