2017 HUMANITARIAN AWARD WINNERS
The Humanitarian Award  honors filmmakers who are bringing awareness to issues of Ecological, Political, Social Justice, Health and Wellness, Animals, Wildlife, Conservation and Spiritual importance.     Congratulations to this year's illustrious winners who are committed to making a difference in the world.  To read more about the award click here:


Mark Jonathan Harris – BREAKING POINT: The War for Democracy in Ukraine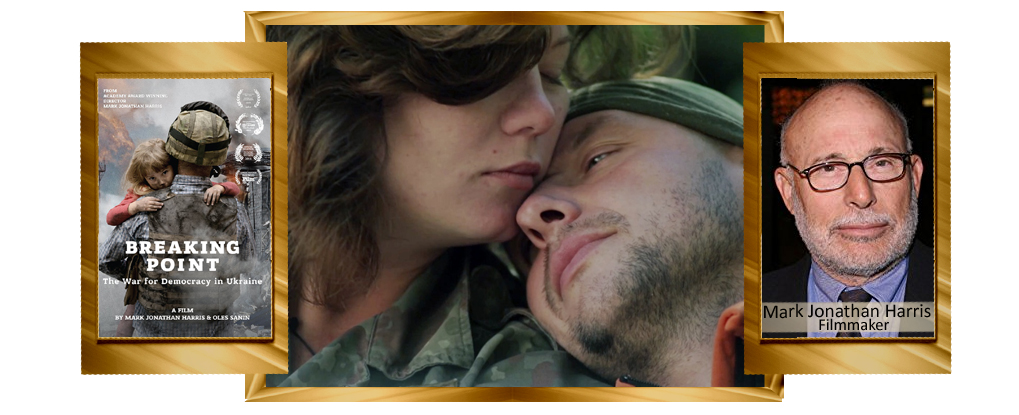 Mark Jonathan Harris (USA), BREAKING POINT: The War for Democracy in Ukraine, Doc Feature – Three time Academy Award winner Harris delivers an impactful and intimate look at the war and revolution in Ukraine through the eyes of ordinary people who risked their lives to create a more democratic and independent country and help unite others in a collective effort to bring the rule of law and democracy to their country. Their lives were transformed by the tumultuous, three-month revolution on the Maidan and the Russian invasion of Crimea. With a tight compelling narrative, stirring footage and masterful direction and editing, this film depicts this intense and on-going struggle, which has so far killed 10,000 Ukrainians and displaced 1.9 million refugees. With award-winning producer/director Oles Sanin, writer/producer Paul Wolansky, producer Peter Borisow, producer Maxim Asadchiy and three time Emmy winning editor Jason Rosenfield.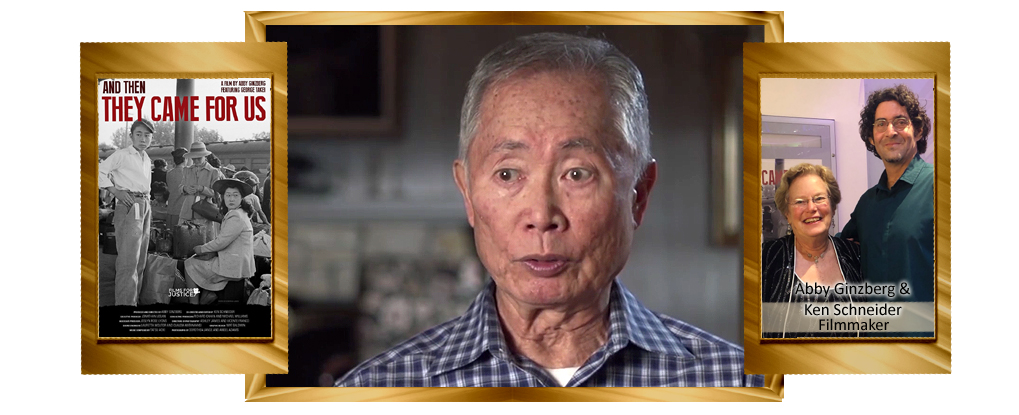 Abby Ginzberg and Ken Schneider (USA), And Then They Came For Us,Doc Feature – An exquisitely crafted doc from Peabody Award winning Ginzberg – chronicles the incarceration of Japanese Americans in WWII and is a cautionary tale for these current times when the question of immigration and discrimination is at the forefront of culture.  Featuring George Takai (Star Trek).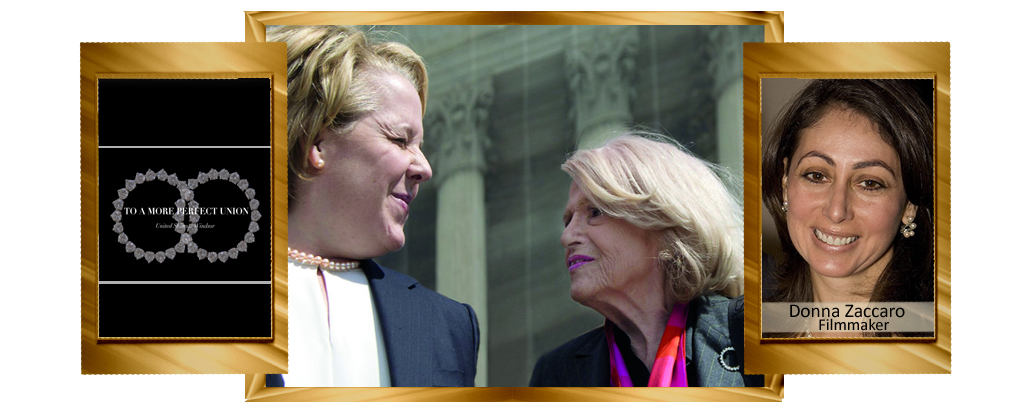 Donna Zaccaro (USA), To A More Perfect Union: U.S. v Windsor is a feature-length documentary that tells a story of love, marriage and a fight for equality. The film chronicles unlikely heroes — octogenarian Edie Windsor and her attorney, Roberta Kaplan, on their quest for justice. Beyond the story of this pivotal case in the marriage equality movement and the stories behind it, the film also tells the story of our journey as a people, as a culture, and as citizens with equal rights.
Eduardo Rufeisen (USA), The Evil Within –  This documentary focuses on social psychology tools that could illuminate reasons into the unthinkable possibility of a holocaust ever happening again. It presents theories of human social behavior with the objective of creating an awareness of the underlying conditions that may have led a society under the influence of a group of high-functioning individuals to establish an unstoppable killing apparatus.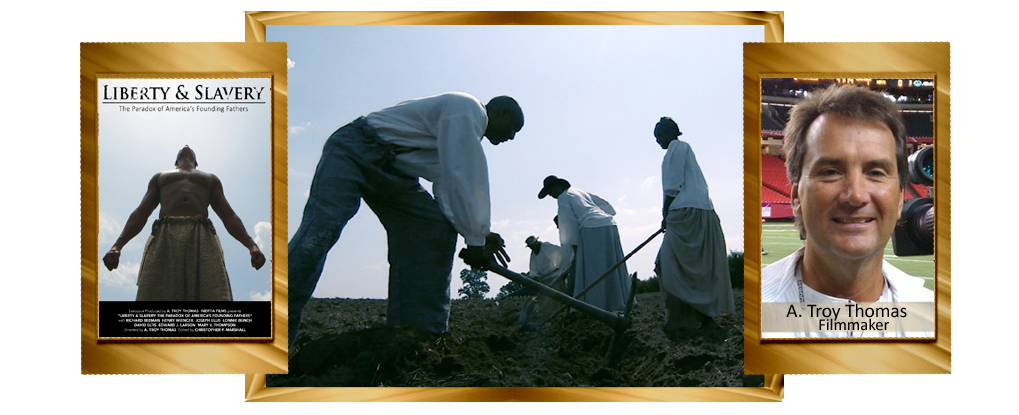 Troy Thomas (USA), Liberty & Slavery: The Paradox of America's Founding Fathers, Doc Feature – A compelling story exploring a deep-seeded paradox of the US Founding Fathers – while they were rallying the colonists to liberty, they simultaneously owned slaves. An intelligent and thought provoking work by Emmy-winner Thomas.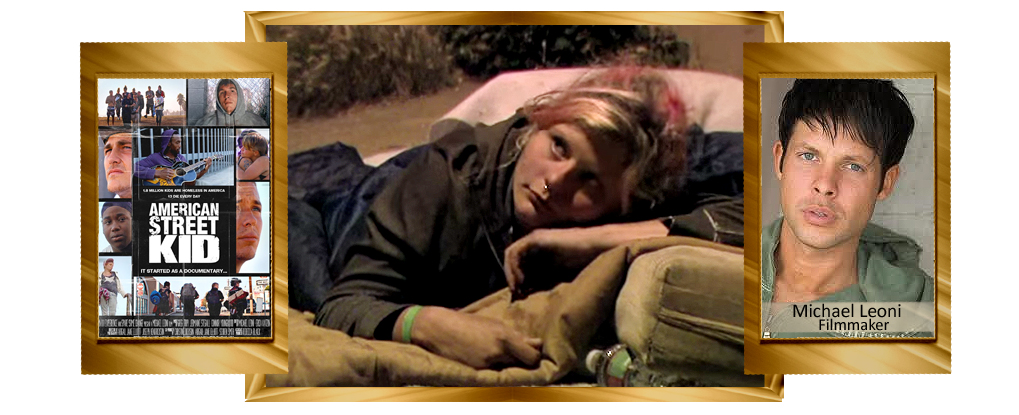 Michael Leoni (USA), American Street Kids, Doc Feature – Leoni began filming a PSA on the streets of LA to show the epidemic of homeless youth. Once in their world he could no longer be an observer; every day is a matter of life or death.Touching, gritty and authentic, magic happens when Michael becomes part of the story changing lives and changing the world.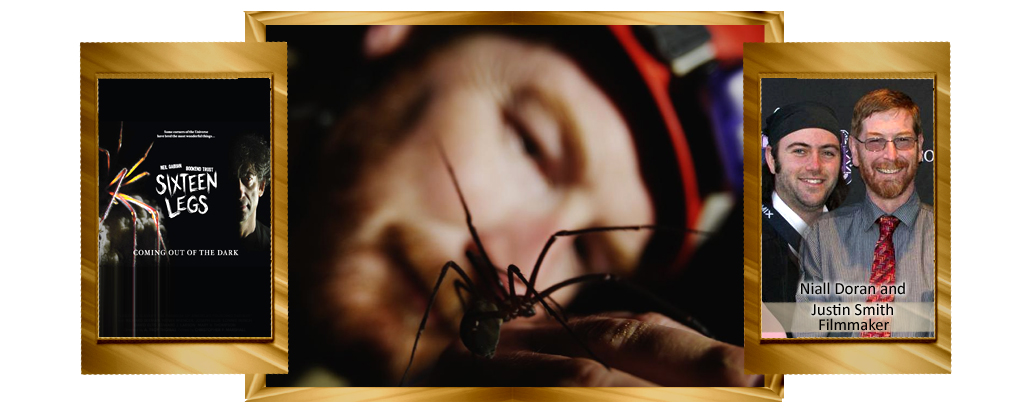 Niall Doran and Justin Smith (Australia), SIXTEEN LEGS –  Giant prehistoric spiders the size of dinner plates try to find love in the dark. As the world rapidly descends into the next period of global mass extinction, a message of hope comes from an unlikely hero: a creature, often reviled, that has survived previous mass extinctions and climatic change in a magical ecosystem hidden beneath one of the world's last great wildernesses.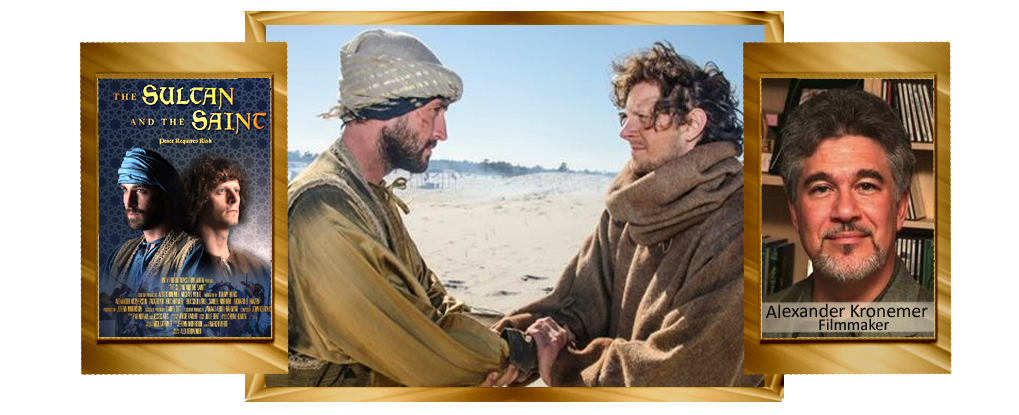 Alex Kronemer, Unity Productions Foundation (USA), The Sultan and the Saint, Doc Short – Narrated by Oscar winner Jeremy Irons is the story of Francis of Assisi and the Sultan of Egypt in a search for mutual respect and common ground on a bloody battlefield during the Crusades. With a captivating narrative, striking cinematography and exciting reenactments.
Bob Celli (USA), Brooklyn In July- The story of Frank Walker, an African-American WWII veteran working as a chauffeur. He is drawn to New York by the promise of better life only to be confronted by the same realities, fear, and hatred he hoped he had left behind. He struggles to keep his emotions in check as he strives for freedom and equality in this slowly evolving world. Based on a true story.
Ministry of Women & Children Affairs, Government of Bangladesh; UNICEF and Sara Zaker, Asiatic Marketing Communications Ltd. (Bangladesh), Ending Child Marriage – Bangladesh has one of the highest rates of child marriage in the world and the practice remains socially acceptable in many parts of the country. Child marriage is driven by a range of socio-economic and cultural factors and maintained by tradition. Factors that increase the risk of child marriage in Bangladesh include poverty and fear for girls' safety and security, as well as a complex tangle of social norms and beliefs.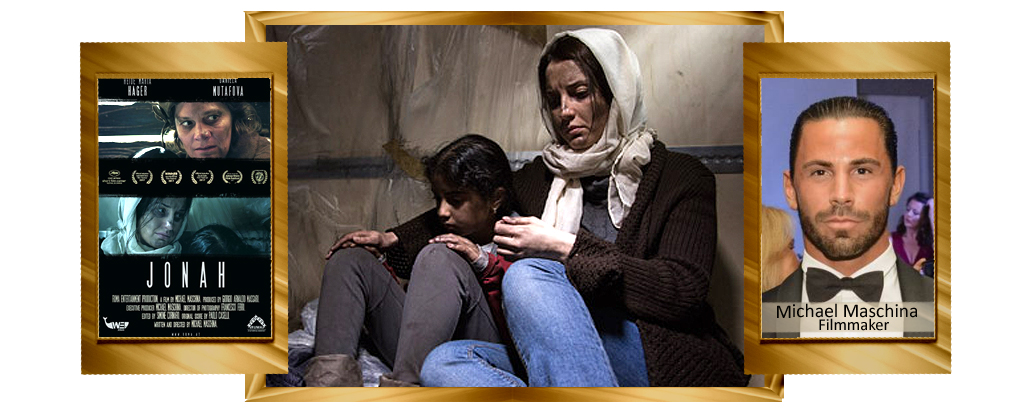 Michael Maschina (Austria), Jonah, Islamic – A gut wrenching journey drawing parallels between refugees fleeing Austria in 1943 and refugees trying to reach Austria in 2015.  Tied together by the parable of Jonah and shot from the characters POV – the audience is an intimate part of the journey of hopes raised and destroyed.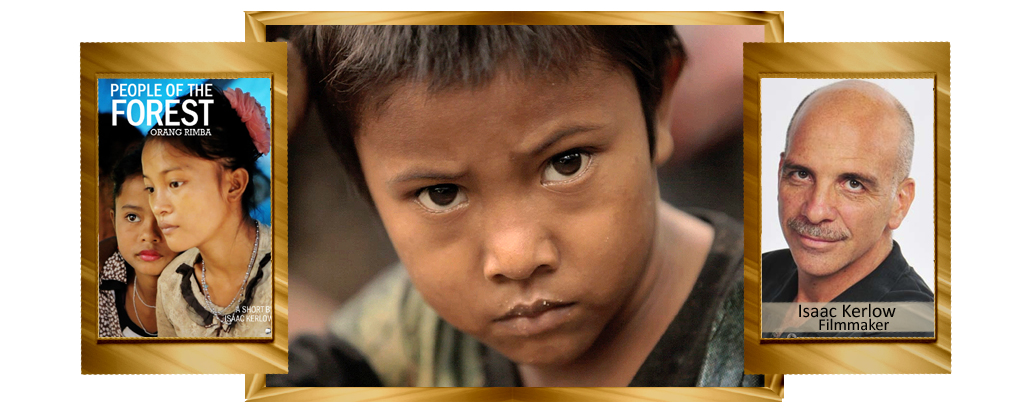 Isaac Kerlow (Singapore), People of the Forest: Orang Rimba – Three decades of oil palm plantations in Indonesia have replaced the ancestral forests of the nomadic People of the Forest, and today they have nowhere to go.
Anas Tolba (Egypt), Mariam and The Sun, Film Short – The film follows the life story of a now published author, and how community schools in a very poor village in Upper Egypt has played a huge role in her success in life. Its a story about love, challenges, dreams, and the power of hope. In collaboration with UN Women Egypt to raise awareness of women's issues.
Francois Primeau (Canada), The Age of Beasts: a film about cruelty and compassion – A sociological, philosophical and poetic inquiry into cruelty and compassion. It is about our different relationships with animals in the 21st century, examining the paradoxes when certain species find their way to our hearts and others to our plate. It also probes the deep bond we have with our pets and highlights people who are devoted to protecting animals. Proposes veganism is not a radical and marginalized movement but a form of global consciousness that expresses itself in a life lived according to ethical principles.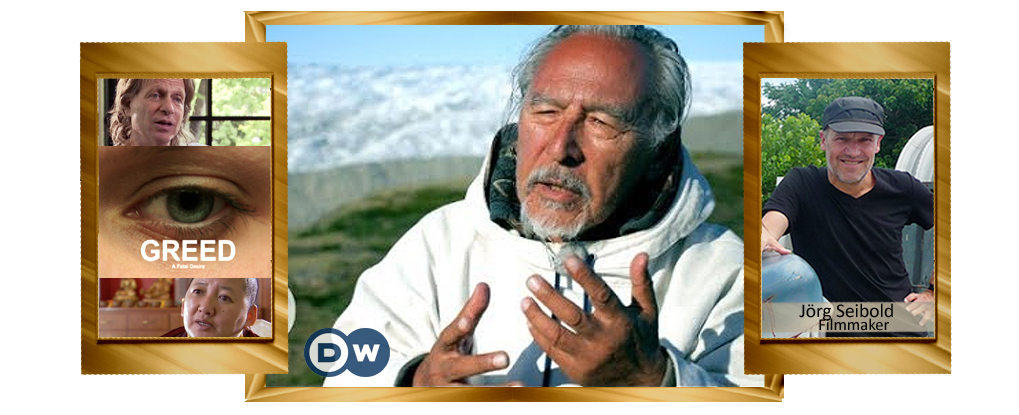 Jörg Seibold (Germany), GREED – A Fatal Desire – Some call it a useful dowry of evolution, others a fault in the human genetic make-up: The "Greed Program" which has made us crave possessions, status and power. Why cannot people ever get enough, where is this exorbitance leading – and are there any ways out of this vicious circle of gratification? We set off to look for the essence of greed.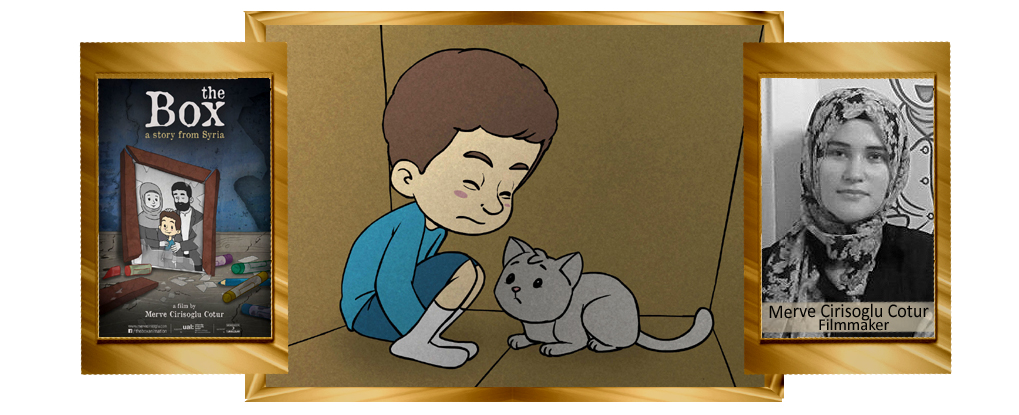 Merve Cirisoglu Cotur (United Kingdom), The Box –  The Syrian conflict is one of the biggest tragedies of the 21st century and kids are the ones who suffered from the war to the most extent.  Stemming from their stories, The Box presents the lives and feelings of refugee children. The happy life of the protagonist alters instantly with the sudden war and he finds himself in a state of struggle. The war changes not only lives, but also the role of the box; first as a carefully built toy house, then as a place to take shelter in a refugee camp with full of dangers and finally as a boat that sails for a journey towards hope.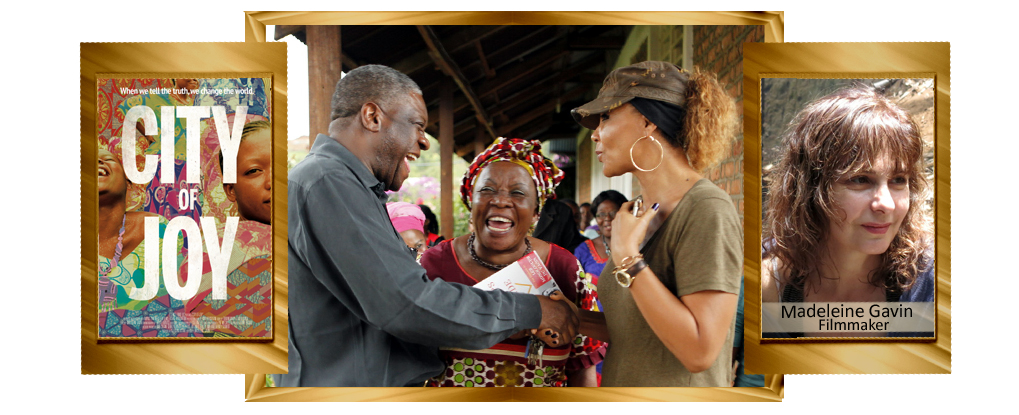 Madeleine Gavin (USA), City of Joy – Follows the first class of students at a remarkable leadership center in the Eastern DRC, often referred to as "the worst place in the world to be a woman." These women have been through unspeakable violence spurred on by a 20-year war driven by colonialism and greed. In the film, they band together with the three founders of this center: Dr. Denis Mukwege (2016 Nominee for the Nobel Peace Prize), radical playwright and activist Eve Ensler ("The Vagina Monolgoues") and human rights activist, Christine Schuler-Deschryver, to find a way to create meaning in their lives even when all that was meaningful to them has long been stripped away.
Deborah C. Hoard and Rachel Ferro, PhotoSynthesis Productions (USA), RE:Thinking  –  Offers a new hope for public education by looking at three schools that create a culture of intellectual life that respects the whole child as a learner and adult-in-training. The future of our society depends on the creativity and competence of the young people who are currently making their way through our public education system. Bringing thinking skills into the classroom doesn't require new technologies or tests, but rather an awareness of how we construct meaning from information.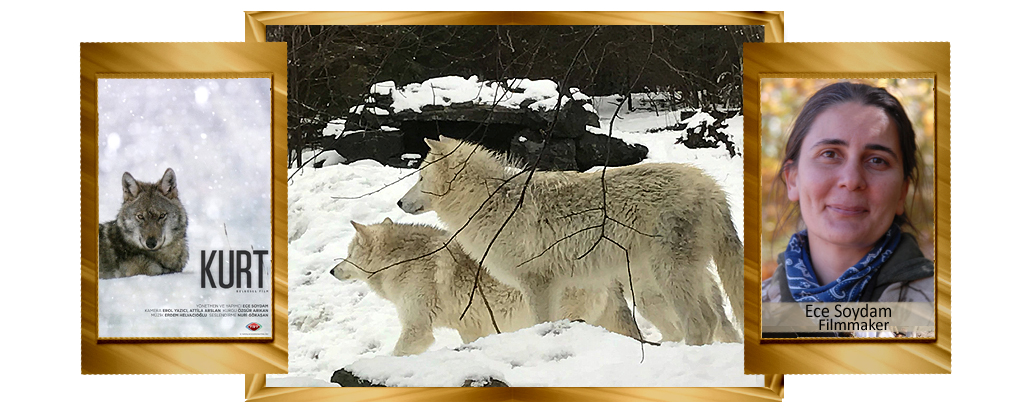 Ece Soydam (Turkey), Wolf (Kurt) – Wolves have been an important part of the Turkish wildlife for thousands of years. With the expansion of human settlements, their habitats are diminishing. The documentary is the one-year story of how wolves are trying to live in this changing environment.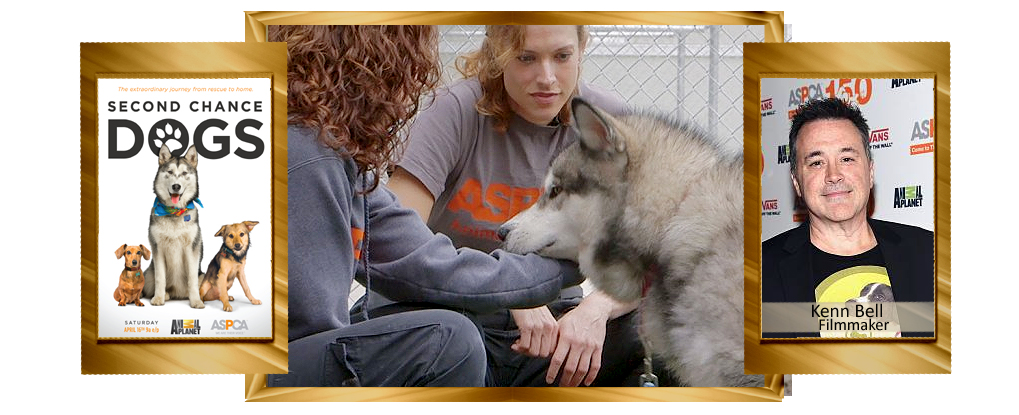 Kenn Bell, ASPCA (USA), Second Chance Dogs – Frightened, and horribly unsocialized Dogs , unfamiliar with human touch, get rescued by the ASPCA from hoarders and horrifying Puppy Mills and get a second chance at life and potential adoption by human beings with a loving and compassionate heart.  Aired on Animal Planet
Chong Yuk Lam (Hong Kong), Water of Life and Death – On the frozen lake surface of Qinghai Lake, Zhou, the Buddhist Practitioner and his friends are delivering supplies to the temple built on the isolated island at the lake centre.  At their own peril, they venture on the melting glaciers resulted from global warming. Sadly, humans aren't the only victims; the wildlife around Qinghai Lake suffers the same fate. Urban development and tourism destroyed the greenery and wetlands posing a threat to wildlife, whose regular sanctuary has suddenly become their last resting place. In face of such a predicament, some choose to devote their whole life to safeguard this piece of precious land.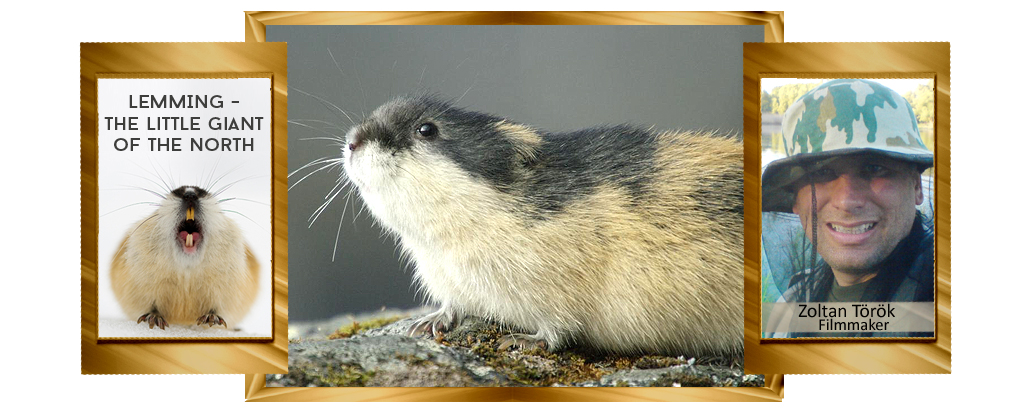 Zoltan Török (Sweden), Lemming – The Little Giant Of The North, Nature – They are small. They are angry. And every four years or so they appear in masses. The charismatic and mysterious Norway lemming brings out Török's signature sense of humor and exceptional nature filming skills to entertain and inform of the looming crisis of climate change.
Craig Detweiler (USA), Remand, Doc Short – Oscar-nominated Angela Bassett narrates this true story of a boy from Uganda wrongly accused of two murders and American lawyer Jim Gash who worked together for justice for Henry and inspired legal reform for an entire country. Expertly crafted doc that is heart breaking, heart-warming and ultimately inspiring.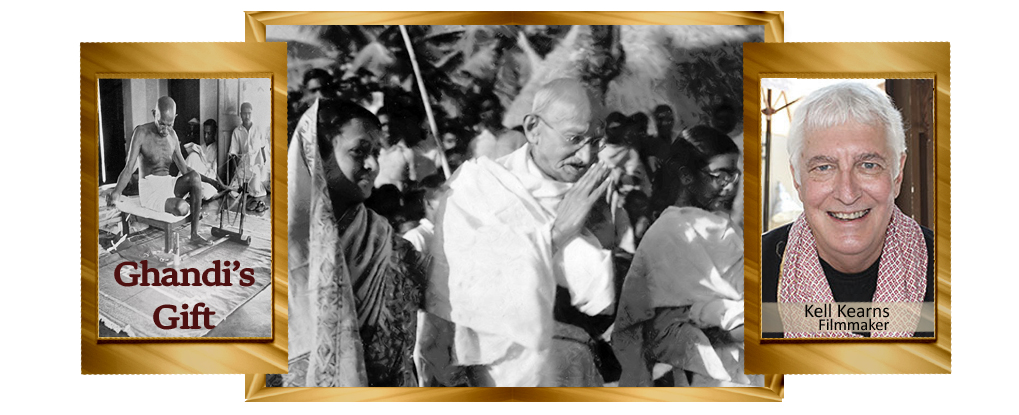 Kell Kearns (USA), GANDHI'S GIFT – The Master of Nonviolence at the end of his life, on the brink of attaining his lifelong goal of independence from the British but with his heart breaking by the partition of India and the terrible communal violence that is killing untold thousands. Having led masses in nonviolent marches, Gandhi now walks alone for unity and peace. Are Gandhi's final years his finest?
Amr Salama (Egypt), Dangerous Crossings, Music Video – A major campaign by UNHCR (United Nations Refugee Agency) to spread awareness about the horrendous risks people are facing when trying to go to Yemen. Music producer George Acogny (Blood Diamond) with Maryam Mursal and Aarmaanta  (Somalia), Yeshi Demelash, Dawit Nega and Tadele Roba  (Ethiopia) and Hany Adel (Egypt).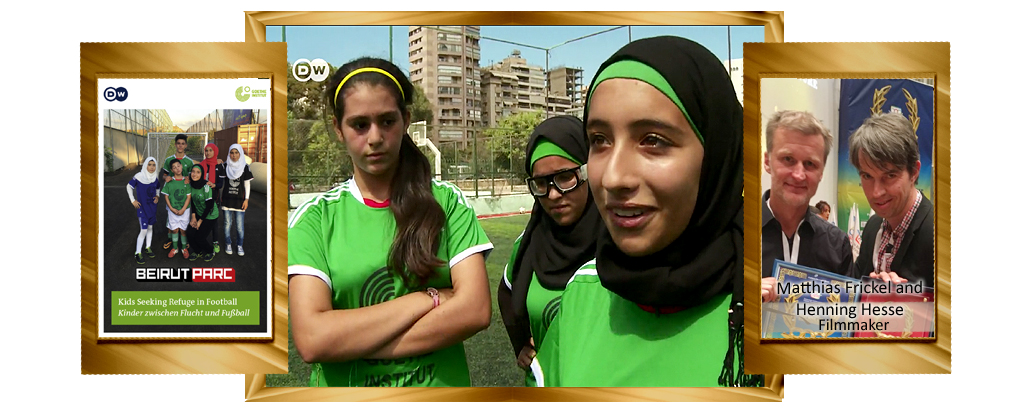 Matthias Frickel and Henning Hesse (Germany),  Beirut Parc – On the football pitches of Beirut Parc, refugee children from Palestine and Syria, as well as local Lebanese kids, meet and play together for the first time. Matthias Frickel and Henning Hesse follow their lives, and find that their disparate backgrounds and diverse worries dissolve on the pitch.
Mike Hill (Australia), Hippocratic, Documentary Feature – A beautifully crafted doc about Dr Raj – a small man with a big dream: a pain-free India. His mission is to bring ethical practice to modern medicine through a patient-centered approach and much needed palliative care and access to pain medication. Well paced, informative and heart-full and touching.