Mark Jonathan Harris –
BREAKING POINT: The War for Democracy in Ukraine


Mark Jonathan Harris (USA), BREAKING POINT: The War for Democracy in Ukraine, Doc Feature – Three time Academy Award winner Harris delivers an impactful and intimate look at the war and revolution in Ukraine through the eyes of ordinary people who risked their lives to create a more democratic and independent country and help unite others in a collective effort to bring the rule of law and democracy to their country. Their lives were transformed by the tumultuous, three-month revolution on the Maidan and the Russian invasion of Crimea. With a tight compelling narrative, stirring footage and masterful direction and editing, this film depicts this intense and on-going struggle, which has so far killed 10,000 Ukrainians and displaced 1.9 million refugees. With award-winning producer/director Oles Sanin, writer/producer Paul Wolansky, producer Peter Borisow, producer Maxim Asadchiy and three time Emmy winning editor Jason Rosenfield.
Ali Noori Oskouei – Release from Heaven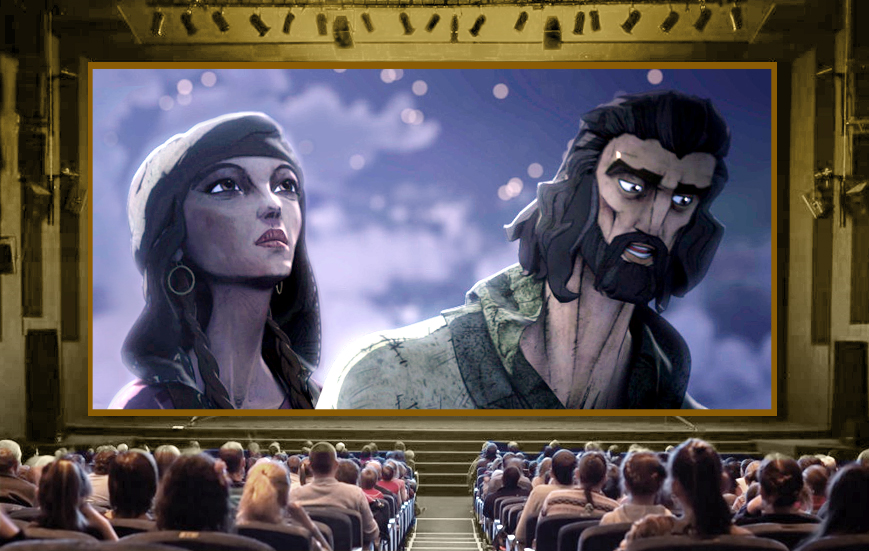 Ali Noori Oskouei (Iran), Release from Heaven, Animated Feature – A visually stimulating, mixed-technique animation that blurs the lines between imagination, storytelling and reality. Using a unique combined 2D, 3D and paper animation technique viewers travel through a war-torn country, following a female writer and teacher as she accompanies two of her students on a life changing journey after their school is attacked. To calm the terrified children she tells them stories about her childhood imaginary hero. Along their journey she finds signs of her imaginary hero in the real world and becomes one in her own right.  Oskouei expertly weaves the past, the fictional and the current journey together.

Craig Detweiler (USA), Remand, Doc Short – Oscar-nominated Angela Bassett narrates this true story of a boy from Uganda wrongly accused of two murders and American lawyer Jim Gash who worked together for justice for Henry and inspired legal reform for an entire country. Expertly crafted doc that is heart breaking, heart-warming and ultimately inspiring.
Jayne Chard (United Kingdom), B&B, Film Feature LGBT – BAFTA-nominated Joe Ahearne's thriller about a gay couple and a Christian guesthouse owner. Triumph turns to terror with a mysterious. Smart, surprising, well-crafted and acted. Sean Teale (Reign), Tom Bateman (Jekyll & Hyde), Paul McGann (Hornblower), Callum Woodhouse and James Tratas.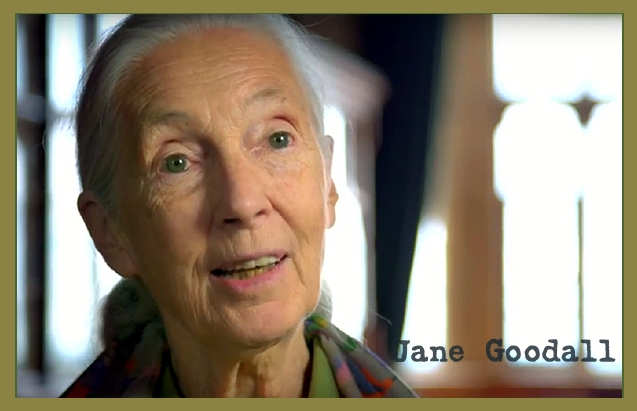 Bertram Verhaag (Germany), Code of Survival, Doc Feature – Three sustainable, achievable and trend setting agricultural projects in India, Egypt and Germany are highlighted as alternatives to the health and environmental destruction caused by pesticides used in the USA and elsewhere. A thought-provoking and powerful chronicle with skillful editing and cinematography.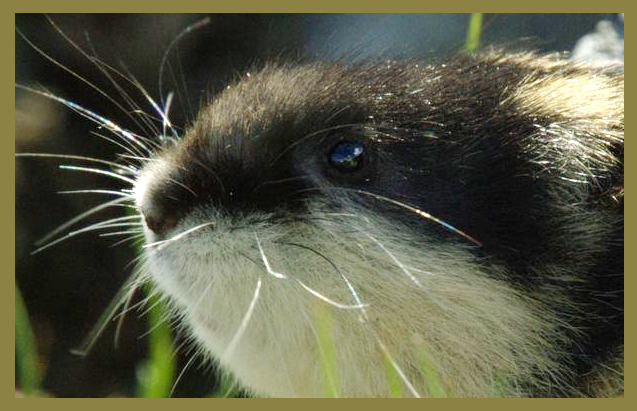 Zoltan Török (Sweden), Lemming – The Little Giant Of The North, Nature – They are small. They are angry. And every four years or so they appear in masses. The charismatic and mysterious Norway lemming brings out Török's signature sense of humor and exceptional nature filming skills to entertain and inform of the looming crisis of climate change.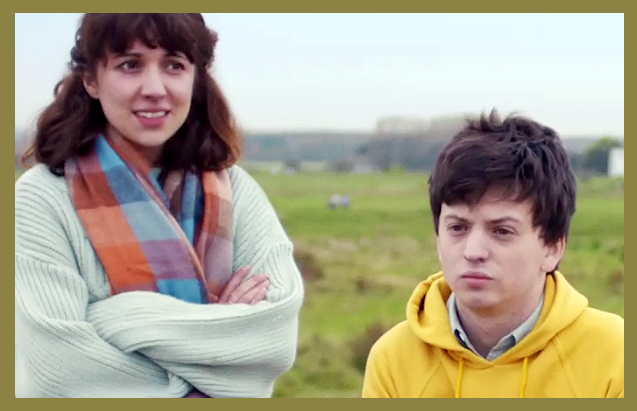 Ed Rigg (United Kingdom), Confection, Film Short – Set in a sleepy English seaside town, this quirky, utterly charming comedy is about a teen who finds himself catapulted into the thick of very grown-up situations. With excellent performances by Perry Millward (Les Miserables), Esther Smith (Cuckoo) and Tony Way (The Girl with the Dragon Tattoo).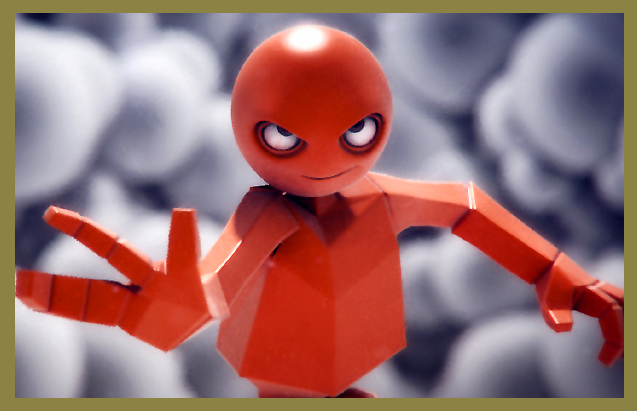 Seyed M.Tabatabaei (Iran), Light Sight, Film Short – M.E., the imprisoned character in a room is attracted to a hanging light and tries to catch it. But the room itself becomes an obstacle on his way. A profoundly simple yet poignant treatise on consciousness, reality, control, anger, surrender and rebirth.  Engaging and moving.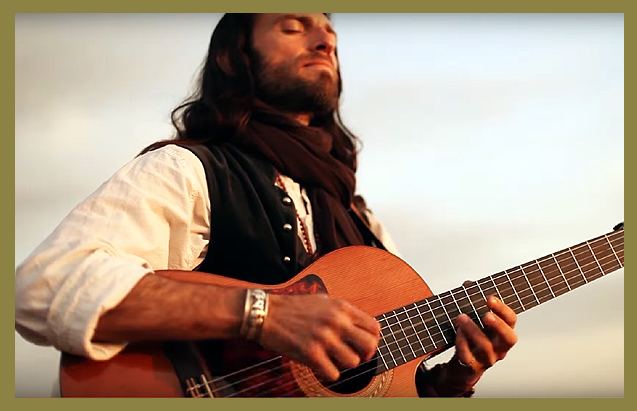 Andrii Andreiev and Olga Andreieva (Ukraine), Internal Flight, Doc Short – This film is an interweaving of the magical music of guitar combined with a poignant monologue by the enigmatic musician Estas Tonne. Beautifully edited with stunning visuals shot in 30 countries by Paganel Studio it is a heartfelt ride through lush visual landscapes and the flight to understand ourselves.
Fabio Cento (Italy), Gorchlach: The legend of Cordelia, TV Series – An ancient supernatural Celtic artefact leads to a modern-day journey that will uncover secrets that have been hidden for centuries and only considered legends but are very real.  Engaging and entertaining.  Stars Federico Mariotti (Weddings and Other Disasters) and Alice Lussiana Parente (Richard the Lion Heart).

Alberto Nacci (Italy), VOICES, Music Video
Americo Melchionda (Italy), The Angry Men, Actor: Leading (Americo Melchionda as Giuseppe)
Andrii Andreiev (Ukraine), Antarctica, Nature / Environment / Wildlife
Artem Gordina and Andrii Andreiev (Ukraine), Antarctica – The Journey to the End of the Earth, Documentary Feature
Bill Jarcho (USA), Not One of Us, Animation
Bob Celli (USA), Brooklyn In July, Film Short
Chong Yuk Lam (Hong Kong), Water of Life and Death, Documentary Short, Nature / Environment / Wildlife, Viewer Impact: Content / Message Delivery, Viewer Impact: Motivational / Inspirational, Contemporary Issues / Awareness Raising, Women Filmmaker, Use of Film / Video for Social Change, Cinematography, Research, Special Purpose Productions
Christian Holten Bonke (Denmark), Quayola – Jardins D'ete, Documentary Short
Daniel Ruczko (Germany), Solitary, Film Short, Direction, Original Score
Danny Darren (United Kingdom), 16/03, Film Feature, Actor: Leading (Danny Darren as Aryan), Script / Writer, Movie Trailer
David Rives (USA), Bible Knows Best, Children / Family Programming
Deep Visions ShenZhen (China), The 99th Encounter, Public Service Programming / PSA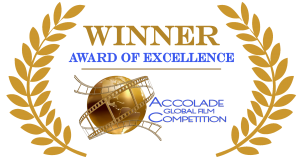 Ellis Meng Meng (USA), Crépuscule, Women Filmmakers
Faraz Arif Ansari (India), Sisak, Film Short
Gary Laird (USA), William Shatner's WAR CHRONICLES, Animation
Kari Barber (USA), Struggle & Hope, African American
Kell Kearns (USA), GANDHI'S GIFT, Liberation / Social Justice / Protest
Kerstin Liwayway Rexrodt (Germany), The Mask, Commercial / Infomercial
Lijo Jose Pellissery (India), Angamaly Diaries, Film Feature
Luca Elmi (Italy), The Prostate Song, Music Video
Matthieu Boivineau (France), THE CHERRY TREE, Film Short
Mikhail Romanovskiy (USA), Music Video: Varya Demidova – Ashageta, Music Video
Nick Cavalier (USA), The Weight We Carry, Disability Issues
Pamela Roberts and Peter Miller (USA), Robert Shaw – Man of Many Voices, Documentary Feature
Pavel Palekhin (Russia), The Living go Ahead, Film Short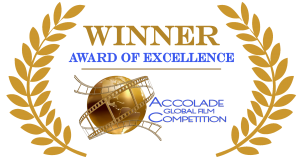 Philippe McKie (Japan), BREAKER, Direction, Cinematography
Raffaella Covino (Italy), LEND A HAND, Film Feature
Ranadeep Bhattacharyya and Judhajit Bagchi (India), Red Riding (RR) Scarves & Stoles – Fashion Film, Sales / Branding / Product Demonstration, Direction
Rudy Vegliante (USA), Remember Us – The Hungarian Hidden Children of the Holocaust, Jewish
Ryan Ederer (USA), This Side of the Dirt, Christian
Sam Fishman and Abigail Hepner Gross (SINAI Schools) and Len Khodorkovsky (Jamestown Associates) (USA), Jacob's Footprints, Commercial / Infomercial, Disability Issues, Jewish
Shalom Hager (Israel), Jonah the Wet Nurse, Jewish
Sofia Wellman (USA), What's Love Got To Do With It, Documentary Feature
Travis Mauck (USA), Will Strip for Change, Liberation / Social Justice / Protest and The Spiritual Warrior, Documentary Short
Ubeda Alexandre (France), Skin of the night, Film Short, Art Direction, Cinematography (Pierre Aragou), Original Song (Fatal Flower performed by Minkovski)
Click below for Award of Merit winners!
Click below for Award of Recognition winners!