Bryan Fox – Dissonance – Film Short


Bryan Fox (USA), Dissonance, Film Short – Filmmaker Bryan Fox recounts the harsh challenges of a young man's stale relationship with his girlfriend and his seemingly stalled career in DISSONANCE. As the conflating demands of love and work increasingly claim more out of his life, Alex grapples with his dearth of passion and the juggling act to keep himself and his girlfriend satisfied. DISSONANCE sheds light on the cathartic experiences that make us human, and has us question what matters most… all while learning to let go of our past to embrace the future. With appearances by Hollywood veteran stars: Henry Winkler, Lorraine Bracco,  Kelly Preston, Carly Chaikin, Nancy Travis, Mark Famiglietti and more… featuring Bryan Fox, Leven Rambin & Cindy Dolenc.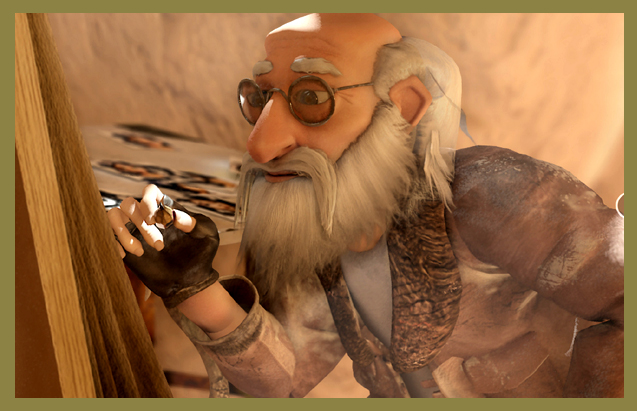 Paco Gisbert (Spain), KIKO's PARADISE, Animation – Kiko is a "magician" who, with a pencil, brings his creations to life: teddy bear dolls. Kiko's  airplane crashes and he is trapped for twenty years on an island with only Boro the teddy bear. The old man forces the little bear to search for his magic pencil, so he can draw his wife into life. When finally the little bear finds it, the old man realizes the loneliness of Boro and with his last breath draws him his gift.
Sabine Kückelmann (Germany), IN THE NAME OF THE ANIMALS, Documentary Feature – Powerfully explores how people say they "love" animals (cats and dogs) but see others just  as a food source or byproduct. This film explores the deplorable and inhumane treatment this creates as a result. It makes us take a hard look at ourselves and how we so easily close our eyes to their suffering, unwilling to confront the endless pain and cruelty at our own hands.
GlobalSaga Media Entertainment Ltd. (China, Hong Kong), The Merger, Film Feature – An ardent youth, Ga-ga Yip, leads her schoolmates to demonstrate against the demolition of the school library. In the process she unexpectedly discovers her birth mother Hearn-hearn's diary and the truth of her birth parents' tragic love story.
Anderson Boyd (USA), Well Wishes, Film Feature – Having lost his job on a coin toss a man pursues fortune and enlightenment in America by harvesting coins from wishing fountains. Aided by his friend and a kindly stranger, his winding journey leads to an indebted traveler who challenges his notions of wealth and true happiness.  An enjoyable romp through North Carolina  with an eminently charming and  likable main character.
Fred Olen Ray (USA), Spidora, Film Short – After receiving a series of anonymous Shakespearean sonnets, Spidora (Megan Sheehan), a Side Show performer who plays the 'Girl with the Body of a Hideous Spider' at Dr. Grave's (Jerry Lacy) Museum of the Weird, finally agrees to meet her secret admirer (Bobby Quinn Rice) at the urging of her fellow workers. In the dark dressing room after the last show her true self is revealed.
Valerie Van Cleve (USA), Poverty Inc., Documentary Feature – Examining the influence of corporate globalization and exposing the destructive nature of our modern financial system, Poverty, Inc. offers a sobering look into how the predatory economic policies instituted by America's new elite class have contributed to the nation's descent. Engrossing in-depth interviews reveal the terrifying threats posed by unregulated capitalism and corporate power.


Alan Walsh (Ireland), Spider's Trap, Film Feature
Alexander Darby (United Kingdom), CATKINS, Film Short (Student)
Anderson Boyd (USA), Well Wishes, Actor: Leading (Shane Callahan as Miles), Actress: Leading (Anna Stromberg as Penelope), Direction, Cinematography, Editing, Post-Production Overall, Script/Writer
Andrew Wall (Canada), Burning Ember: The Steve Bell Journey, Documentary Feature, Religion/Ethics, Editing, Direction
Angelo Reyes (USA), Heartless, Film Short, Post-Production Overall
April Campion (USA), Girls on the Run, Children/Family Programming
Astrid Cooper (Australia), Slick Timing, Film Short
Barbara Weissenbeck (Austria), The Carsony Brothers, Documentary Feature
Bobby Bennett (USA), The Gray Havens – Sirens, Music Video, Videography, Special Effects: Animation
Clark Kokich (USA), The Gift, Film Short
Daniel Ruczko (USA), Duality, Film Short
David Ward (Australia), Dorothy, Experimental
Education Bureau (China, Hong Kong), I am the emotion master, Children /Family Programming
Education Bureau (China, Hong Kong), I am a little volunteer, Children /Family Programming
Fi Dieter (USA), Cinder Pumpkin, Women Filmmakers (Student)
GlobalSaga Media Entertainment Ltd. (China, Hong Kong), The Merger, Actor: Leading (Frankie Lam as Ku Wah-son), Actress: Leading (Rachel Lam as Yip Heung-heung), Script/Writer
Grant Karl (Australia), The Binding Uncertainty, Experimental, Film Short
Ian Forster (USA), Season 7 of "Art in the Twenty-First Century", Documentary Program/Series
Ivan Lopatin (Russia), Touch, Disability Issues
Javi Navarro (Spain), I've just had a dream, Liberation/Social Justice/Protest
Jeffrey Bird (Australia), Blood On The Coal, Documentary Feature
Jillian Buckley (USA), Fish out of Water: The Design of Paola Navone, Special Purpose Productions
John Rowe (USA), Omo Child: The River and the Bush, Documentary Feature
Jonathan Maas (USA), Spanners, Film Feature
Jonathan Martin (USA), FilmQuest, Commercial/Infomercial
Karen van Vuuren (USA), Go in Peace!, Health/Medicine/Science
Kevin O'Neill (USA), Lean, Film Short
Key West Video Inc. (Canada), Touch Film by Ryan Design, Sales/Branding/Product Demonstration
Klaus Naumann (Germany), E-Handwerk: More Energy for Life, Public Service Programming/PSA , Cinematography
Klaus Naumann (Germany), Ostermann, Corporate/Employee Communication
Klaus Naumann (Germany), ProgressSoft, Sales/Branding/Product Demonstration
Les Perkins (USA), Walt Disney: Innovator
Lisa Hansell (USA), Fairest of Them All, Cinematography, Webisode, Direction
Mara Kassin (USA), Tiny Things, Film Short
Mario Garefo (Greece), The Man Who Fed His Shadow, Film Short
Matt Moore (USA), Hope for Steve, Documentary Short
Michelle Brezinski (Canada), MADNESS, Women Filmmakers, Original Score (Madness Musical Score), Set Design , Script/Writer
Natalie Burn (USA), Awaken, Film Feature
Nathan Baldassero (Canada), All That You Loved, Film Short
Paul Kelly (USA), Last Words, Actress: Leading (Judith Roberts as Miss Larson)
Peter Dickson (Australia), The Chosen Few, Documentary Feature
Richard Bazley (United Kingdom), Centurion Resurrection, Film Short, Direction
Robert Holmes (USA), The Noble Spirit, Documentary Short
Ryan Dewar (United Kingdom), Time Teens: The Beginning, Film Feature, Television – Pilot Program
Shinji Kondo (USA), A candle lights the heart, Asian American
Siavash Khodaie (Iran), Empty Page, Animation
Skyler Thomas (USA), Great White Lies, Documentary Short
Wendi Rowlands (USA), Life Skills: African Women Making a Difference, Educational/Instructional/Training
Wendi Rowlands (USA), Science in the Islamic Golden Age, Educational/Instructional/Training
Yining Yan (USA), Stay, Web Tube Length Video
Click Here for Award of Merit winners!