Walt Disney Animation Studios – The Tunes Behind The Toons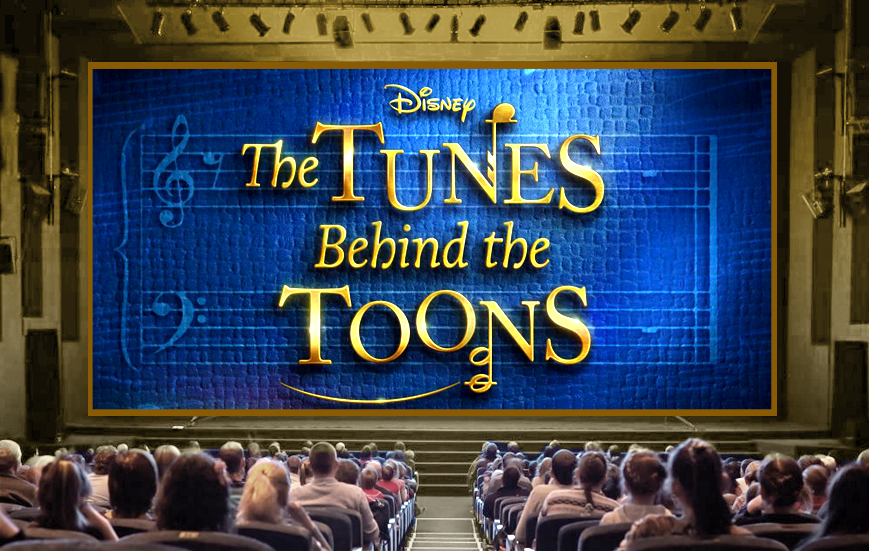 Dave Bossert (USA), The Tunes Behind The Toons, Documentary Short – A thoroughly engaging film about the magic of music in animation. Spanning cartoon history from silent cartoons to the latest computer generated films, it is exceptionally crafted and a veritable who's who of award-winning composers (Alan Menken, Randy Newman, Richard Sherman and more). Experts share their insights about the processes that are pivotal to creating the enchanting worlds of animation as they take us on a visual romp through history and challenge us to "hear" films in a whole new way.  Produced by Dave Bossert – Producer, Creative Director and Head of Special Projects at Walt Disney Animation Studios.

Spark Media (USA), Red Lines, Documentary Feature – A searing expose of  Syria it follows two unlikely activists fighting for democracy when the international community fails the citizens of the brutal Assad regime. Under death threats, they navigate a minefield armed only with Internet and heroic "everyday" people.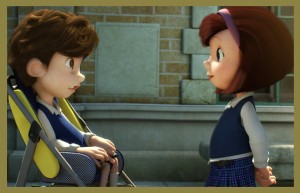 Nora Marco Alario (Spain), Cuerdas, Animation – A gorgeously animated, heart touching film, it is a story about a little boy with serious physical limitations and the little girl who showed him how to experience the world he had been denied.  A nuanced and tender story of a friendship between two very special children.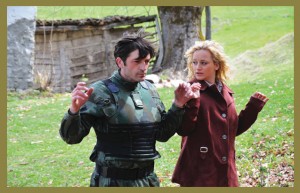 Agim Sopi (Kosovo), Agnus Dei, Film Feature – Based on a true story it's a modern Greek tragedy. Set against the backdrop of war in Kosovo it is a story of love and hate across generations. Artistic cinematography compels the viewer as Peter finds his way to redemption, but can he survive the secret that destroys his life?
Neena Nejad and Xoel Pamos (USA), The Price of Honor, Documentary –  A meticulously researched film about the murders of Amina and Sarah. Murdered by their father Yasser Said in an "honor killing" in Texas, it follows their lives, launches a movement to bring him to justice and raises awareness of honor violence.
Georgia Slowe (United Kingdom), Four Tails, Women Filmmakers – A delicately woven, profound and whimsical English comedy. The trials and tribulations of four friends are humorously explored – including former Emmerdale soap stars Georgia Slowe, Emma Davies and Matthew Bose as they meet for daily dog walks.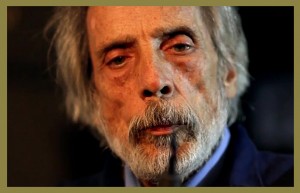 Riccardo Di Gerlando Riccardodiger (Italy), Tattoo, Liberation / Social Justice / Protest – An old man, a murderer, a bearded dragon, a personal vendetta and an epic tattoo.  Beautiful and creative cinematography and a twist in the tale, it seamlessly blends eccentric flavors with a bit of fantasy and a hard dose of reality.


Acheng Dong (China), Pan Ruo Yun Ni, Film Short
Airdog Media (Canada), underEXPOSED Season 1 Trailer, Movie Trailer, Concept, Editing
Alec Asten (USA), Fell's Point – Prize of the Chesapeake, Children/Family Programming
Andreas Wessel-Therhorn (USA), Heavenly Peace, Gay / Lesbian / Transsexual
Annabel Teal (USA), One Last Look, Film Short
Anthony Mozora (Cyprus), Elena & Dan The Storytelling trailer, Weddings
Burning Hay Wagon Productions (USA),  Consider the Conversation 2, Stories about Cure, Relief, and Comfort , Documentary Short, Use of Film/Video for Social Change, Viewer Impact: Content/Message Delivery, Editing, Direction, Health / Medicine / Science
Cameron Zohoori (USA), The Vow, Documentary Short
Christoph von Toggenburg (Switzerland), Alegria – A Humanitarian Expedition, Disability Issues
Cleiton Cafeu (Brazil), The Rubber and The Pencil, Animation
Darren Darnborough (USA), Stefano Formaggio, Film Short
Deia Schlosberg (USA), Backyard, Documentary Short
Eleanor Bell (USA), Time Is Money, Special Purpose Internet Productions,
Erin Derham (USA), Buskin' Blues, Documentary Feature, Women Filmmakers
Giacomo Martelli (Samoa), Coral, Film Short
Hedva Goldschmidt (Israel), Shtisel, Drama Program / Series
Hugo Martinez (USA), The Box, Latin American / Latino / Hispanic
Hunter Wolk (USA), Girls Are Assholes, Tube Length Videos
Ivan Capillas (Spain), El camino, Original Score (El Camino)
James Doh (USA), Continuum, Film Short
Joost II Sickenga (Netherlands), Showreel Joost II Sickenga, Experimental
Kenneth Skouboelling & Danny Thykaer (Denmark), Backgammon, Film Feature
Kurt Barretto (United Arab Emirates), Ode To Joy, Experimental
Lab51 Media (USA), Placefull, Sales / Branding / Product Demonstration
Liliana Komorowska (Canada), Beauty and the Breast, Documentary Feature, Women Filmmakers
Marco di Gerlando (Italy), in the coat's pocket, Children / Family Programming
Matt Davis (USA), Lost Treasure Hunt, Pilot Program / Series, Children / Family Programming
Michael Weinstein (USA), If The Trees Could Talk, Jewish
Minnie Chen (USA), The Tunes Behind The Toons, Documentary Short
Nicolas Lugli (France), On a wire, Film Short
Nicolas Techer (USA), Somnolence, Original Score (Somnolence)
Nuno Cruz (Switzerland), The Mother, Original Score (The Mother)
Ori Gruder (Israel), Sacred Sperm, Jewish
Rachel Beth Anderson and Tim Grucza (USA), First To Fall, Documentary Feature
Riccardo Di Gerlando Riccardodiger (Italy), The misunderstood love, Disability Issues
Robert Marshall Wells (USA), Waste Not: Breaking Down the Food Equation, Contemporary Issues/Awareness Raising
Romina Schwedler (USA), HOW A MAN GETS READY, Women Filmmakers
Shelagh Carter (Canada), Is It My Turn, Choreography
Stefan Vino-Figueroa (USA), Zappos!, Commercial / Informercial
Terry Kaldhusdal (USA), Consider the Conversation 2, Stories about Cure, Relief, and Comfort, Documentary Short, Use of Film / Video for Social Change, Viewer Impact: Content/Message Delivery, Editing, Direction, Health / Medicine / Science
Valerio Esposito (USA), I Love LA, Webisode / Internet Programming
Yves Goulart (Brazil), Francisco de Assis – A Life Lesson, Disability Issues