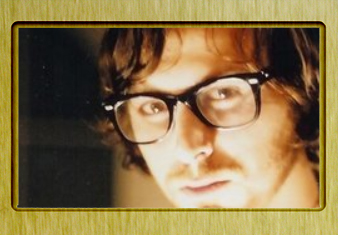 American Film Institute, Auteur, short film, combines classic elements of satire, along with a well-honed character study of its protagonist. It is a humorously barbed look at show business, as well as a sad tale of a man who orchestrates his own undoing.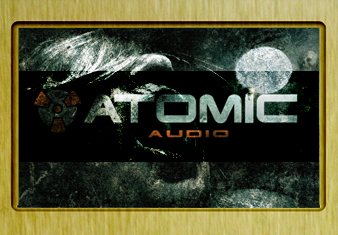 Automic Audio, Inc., Nightmare, sound – overall impact, demonstrates that sound is as important as visuals in creating dramatic suspense. Subtle, yet powerful, use of sound provokes viewers as the man in this film moves through the realms of his mind confronting demons within.
Daytime Pictures, Perspective, student production, is a journey of determination, denial and discovery into love and loss. Winner of a gold medal at the Student Academy Awards, the directors use split screens to allow viewers to see and hear inside the characters' minds.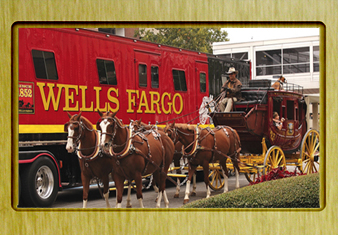 Merestone, Wells Fargo Financial – Leadership Conference 2006, corporate/stakeholder communication, is a clever and unusual set of animations used to brand, unify and create excitement during the conference opening and introduction of speakers at a banker's convention.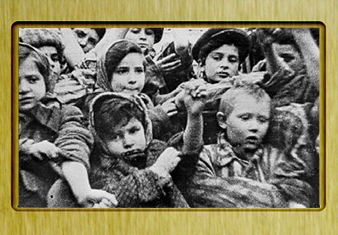 WGVU, Surviving Auschwitz: Children of the Shoah, documentary, records the triumph and sorrow of two elderly women as they face the tragedy of their youth during as visit to a Jewish ghetto in the heart of Poland and as they walk the grounds of the infamous death camp.


1st Financial Training Services, Rip-Offs: Preventing Cash-Based Scams, educational/instructional/how-to
7-Out Productions, A Soldiers Faith, short film
Academy of Television Arts & Sciences Foundation, Journeys Below The Line: 24 – The Editing Process, educational/instructional/how-to
American Heart Association, Heartsaver Pediatric First Aid, educational/instructional/how-to
Arizona State University, Tee-Minus, student production
Bizazz Media, Ogden – It's All Within Reach,tourism/travel
Cedarville University re:Films, re:View Short Film, religion/ethics
Five Talent Films, Inc., The Choice, religion/ethics
Gordon Eaton IV, Noise Floor – Denver, editing
Inertia Films, Dakoda Dowd Feature, cinematography
IVP New Media, Rascal Scooters – Get Your Way, sales/branding/product demonstration
Hashi Pictures, Citizen Tanouye, documentary
Hemisphere Entertainment, Believers Among Us – The Awakening, religion/ethics
James E. Manning, Inc., Why Dance?, arts/cultural
KET, Robart, arts/cultural
Major Banana Productions, Singularities, humor/humorist
Palomar College Television, From War To Peace And Beyond, low budget
Principle Entertainment, The Powder Puff Principle, student production
University of Texas Health Science Center, Heads Up Advanced Genetics, school/k-12
University of Texas TV-Radio-Film Department, The Department Of Public Safety, motivational


1st Financial Training Services, Dress For Success, concept; and Fraud: All The Basics, script/writer
American Heart Association, Heartsaver Pediatric First Aid, concept; and Heartsaver CPR In Schools, creativity/originality; and Family And Friends CPR, adult education
Arizona State University, Tee-Minus, public service announcement
Bizazz Media, Ogden – It's All Within Reach, direction and videography; and Four Weeks In May, motivational/inspirational/leadership
Boston University Productions, Inside Boston University: Student Portraits, college/university
Brad Shaw Productions, Inc., EhCapa: Soul Of The West, sales/branding/product demonstration
Coury Graph Productions, Fire Safety House, educational/instructional/how to; and Southwest Museum Of Engineering – Communications & Computation, internet site streaming
Dorre Video & Television Productions, Jims Antenna's Promo, corporate/stakeholder communication
Farmers Life,The LLR Code, infomercial
Framed Productions, Slow Pitch, college/university
Hofstra University, Heritage Or Hate?, contemporary issues/awareness raising
In Right Standing, Inc., A Days Work, student production
Irvine Residents With Disabilities Advisory Board, Touch A City – Touch A Nation, contemporary issues/awareness raising
iTV Studio, Rutgers University, Mary Starke Harper: In Her Own Words, history/biographical
IVP New Media, Intervention Z, health/medicine/science; and Noritake: The Standard Of Perfection, sales/branding/product demonstration
KSU Teleproductions, Teacher Education, college/university
Kumar K. Wickramasingha, Karma Surplus, documentary
L.A. Valley College of Media Arts, PatriotS Act … Peace Press: the People's Printing Collective, documentary
Loras College Productions, Notes For Class, student production; and Tracing A Journey, religion/ethics
Mirus Video Productions, Mirus Magazine Television Program: Youth Lifeline Foundation, motivational/inspirational/leadership
Orange County Department of Education, The Last Breath, public service announcment
Pacific Digital Video, Bohemia The Punjabi Rapper, short documentary
Panta Rhei Media, Inc., Centria Formawall Dimension Series, industrial/technical
Principle Entertainment, The Powder Puff Principle, direction and title/credit design
PRS Pictures, The Portent, short film
Sandia National Laboratories, TACNET – Blue Force Tracking System, industrial/technical
University of Texas TV-Radio-Film Department, The Texas Highway Patrol – Recruitment PSAs, editing
Urban American Outdoors, A Day In Paradise – South Pacific, television
Video Accord, Not Me!, educational
Video Magician, Wedding Demo – Capture The Magic, wedding video
Vincent Berry Productions, Years Seen Through A Lens, history/biographical
WGVU, Petra: A Near East Marvel, videography