Julius R. Nasso Productions, One Eyed King, feature film, is set in Hell's Kitchen and tells the story of the Irish mob and its generations of gangsters. It's a tale of epic proportions, like The Godfather, with an all-star cast including William Baldwin, Armand Assante and Chazz Palminteri. Fast moving and highly entertaining.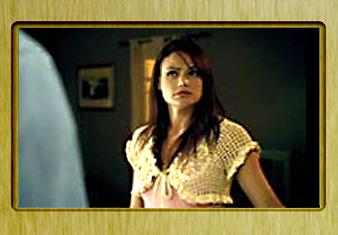 Daniel Macy, Heinken Spot, commericals/public relations, builds a compelling case for the sponsor's product by showing how even a clumsily nerd can get a beautiful girl by bringing her the "right beer". No bells, no whistles, no fancy graphics or camera work, just an everyman theme with humor and quirky character development to sell product.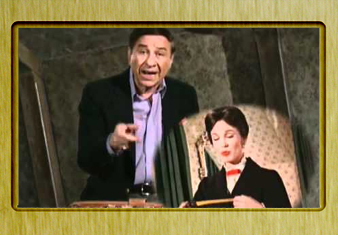 Les Is More Productions, A Musical Journey With Richard Sherman, direction, is a charming featurette in which the legendary composer takes viewers on a magical journey that reveals many secrets about the music of Mary Poppins. Shot against a green-screen it flows exceptionally well, provides interesting background commentary and uses rare footage.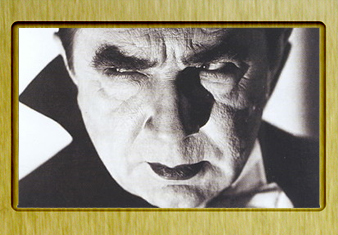 Michael S. Emerson Productions, The History Channel's: Hollywoods Greatest Villains, history/biographical, is a fascinating and terrifying glimpse of some of the most evil, and best-loved, characters ever created. This insightful film features interviews with Sharon Stone, George Lucas, John Carpenter, Glenn Close, James Earl Jones, and Martin Landau.


Cinamour Entertainment, Forbidden Warrior, original score/music
Cinema Pacific Entertainment, War Of The Worlds – Breaking News, direction
Cloudchaser Films, LLC, Forgeing Futures, nonprofit/charity
DV Illusions, Watch Us Grow – Premiere Global, motivational/inspirational/leadership
Elizabeth Danielle Herman, Spies, student production
Finis Films, Wait – HangFace Music Video, music video
Howard University – Department Of Radio/TV, Reclaiming History: The Search For The Underground Railroad, educational/instructional
Koel Productions, Chris & Kelly, wedding
Les Is More Productions, A Musical Journey With Richard Sherman, documentary
Maselli Pictures, The Lord Of The Keys, student production
Public Television Media, Inc., 1955 – Seven Days Of Fall, documentary
RIAX Productions, Circling Around: The Violin Virtuosi, television (PBS documentary)
Texas Christian University – Radio/TV, Tuscania, short film
Tweedee Productions, LLC, In The Red Zone: The History Of Camp Randall, sports
University of Alabama, Tough It Out! Webb Wilder LIVE, television (music performance)
Washington State University, Community Readiness Network, contemporary issues/awareness-raising


225 Productions/Filmworks, The Electric Cool, editing
Andy Hurtado, Troublesome, short film
Arizona State University – ASPIRE, International Space Station – Grandpa PSA, public service announcement
Bone-a-fide Productions, LLC, Musical POKR, educational/instructional/how-to
Brad Shaw Productions, Inc., Stepping Stones Toward Heaven, nonprofit/charity
C&F Services, Inc., NWF Kids Pro Wrestling: The Untold Story, feature documentary
Cinamour Entertainment, Forbidden Warrior, cinematography
Cinema Pacific Entertainment, War Of The Worlds – Breaking News, script/writer
Coffeehouse Entertainment, The Captain's Guide, low budget
Creative Impulse Entertainment, Justice For Hire, entertainment
Creators Video & Multimedia, Everyday Heroes, motivational training
Daniel Macy, Tivo Spot, commericals/public relations
Finis Films, Wait – HangFace Music Video, editing
Great Expectations Video Productions, The Wedding Of Katie & Evan: Highlights, wedding
Groovy Like A Movie, South Bay Family YMCA, fundraising
Hieroglyphic Productions, Hawaii Meals On Wheels: 25th Anniversary, special purpose/tributes
HorseFlicks, Averill's Flathead Lake Lodge, documentary
Howard Community College – TV, CineMaryland, entertainment; and Columbia Classic Grand Prix – Raffle PSA, special effects – animation
Jackson Group Interactive, Porter-Gaud School, school/K-12
Jose Paniagua, Afraid To Tell, concept
Konnect Productions, Cell Mates, student production
Les Is More Productions, A Musical Journey With Richard Sherman, host/moderator and sound editing/sound mixing
Linden Lab, Silver Bells and Golden Spurs, real time/metaverse
M & A Video Productions, Our Wedding Day, weddings
Michael S. Emerson Productions, The Biography Channel's: Cecel B. deMille, history/biographical; and The History Channel's: Hollywoods Greatest Villains, direction
Montgomery County Public Schools – TV, MCPScourses.org, school K-12
Mountain Direct Productions, Honey Dues, concept
Nobuko Okada, Fashion Show – Who's Stylin On Campus?, student production
Ralph Suarez, If, leading actor (Ralph Suarz) and script/writer
Ricardo Darion, The Kidnapping, short film
Robert Morris University, Fallen Heroes, music video
Rochester Institute of Technology, Sportszone – Season 4: Eposide 1, sports; and Sportszone – Season 4: Eposide 7, sports
Southern Utah University – TV, Engaging The Mind, college/university
Texas Christian University – Radio/TV, Southern Comforts: Episode #1, television (soap opera)