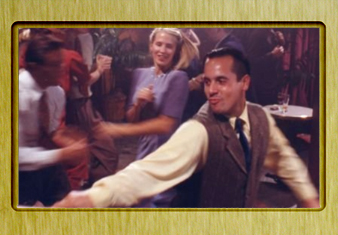 Devon Chivvis, Dance With Me, college/university, romantic short in which a mysterious stranger causes an aging waiter to chose between youth or love.
Hallmark Entertainment, Dreamkeeper, television mini-series, the legends of Native Americans come to life with storytelling for new generations.
TLC Entertainment, Kids Ten Commandments, religion, animated mini-movie series with original music for children explaining the Ten Commandments.

Annenberg Public Policy Center, Mayors & Government In A Time Of Crisis, short documentary
Byran World Productions, Graffiti Verite' 5, arts and culture
Creative Visions, Global Tribe Philippines, travel
Grass Valley Films, Los Desaparecidos, documentary
Hallmark Entertainment, Dreamkeeper, animation/special effects, cinematography. direction and script/writer
Intercultural Films, Jazz Dreams, feature documentary
John Marshall Law School, Democracy vs. Terrorism And The Implications For The Rule Of Law, college/university
LCA Films, The Photograph, direction and entertainment
Panta Rhei Media, NCED Protest The Silence, health medicine educational
SilverScreen Music, The Princess And The Pea, music original score
The Naked Grape, The Naked Grape's Introduction To Red & White Wines, educational
University Of Utah, Burying The Past – Legacy Of The Mountain Meadows Massacre, feature documentary
WFLD-TV Fox, Experiment – Gay And Straight, contemporary issues
Zermatt, Pat Benatar "GO", art direction and music video

Brian Dickerson & Brandon Chapman, Chimera, student production
Creative Visions, Global Tribe Mexico, travel
Envision Media, Superunknown@Lupos, special purpose video
Five Talent Films, A Father's Heart, religion/ethics
Hallmark Entertainment, Dreamkeeper, contemporary issues and research
Hall Of Legends Sports, The Story Of Darrell Royal, sports
LCA Films, The Photograph, leading actress (Andrea Moore) and picture editing
Panta Rhei Media, The Hero's Challenge, self promotion
Paul Brancato, Her Father's Daughter, student production
Scott Buzz, Las Vegas Gambling On Water, feature documentary