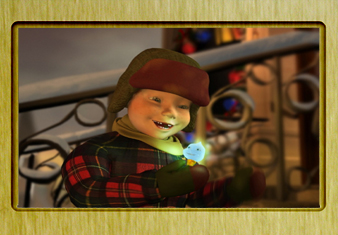 Abrams Gentile Entertainment, The Littlest Light On The Christmas Tree, feature length animation, television musical featuring the singing voice of Jane Semour.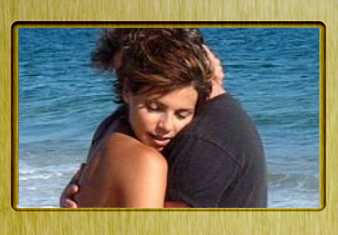 Latigo Filmworks, By The Sea, feature length film, an English-language romantic comedy that follows the journey of a Cuban-American woman searching for love and meaning.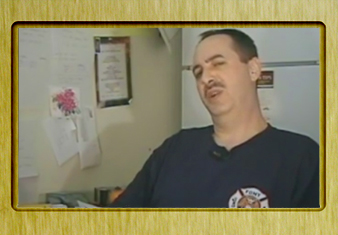 Wallin-Eddy Inc., The Box, feature length documentary, first-hand accounts of 9/11.

Abrams Gentile Entertainment, The Littlest Light On The Christmas Tree, computer animation and music
ASAA Multimedia, Capital Dreams, tourism/travel
Carnegie Mellon University, Hold That Thought, educational
DMJ Productions & Digital Media, Breathing Room In Our Schools, health/medicine education
Hawthorne Direct, ePower & Profits, feature infomercial
Inner Compass – Calvin Video, Recognizing Sexual Harassment, interview
Latigo Filmworks, By The Sea, production and direction
Media Entertainment, The Films Of David Lynch, short documentary
Mississippi State University, Joan By The Window, cinematography
Motivational Products, Light The World, children's program
New Horizon Productions, BWCA 2003, outdoor adventure
NEWIST/CESA 7, Lingering In The Shadow, educational
Noel Izen, An Untold Triumph, feature documentary
Pedernales Electric, Technology, utilities
Production Resources Inc., What About Now, travel/tourism
Pyrrhic Productions Inc., Inhale Life, commercials
Slp3D, OR-Live, internet site streaming video
Star Encore Group, Art Of Darkness: A Night Gallery Retrospective, short documentary
Target Corporation, Supporting Education: That's Smart, special purpose presentation
Texas Video & Post, Entergy: Baseball, utilities, and Hughs Christenson: Tradition Of Innovation, special effects
West Valley SOFT Program, Cuba Libre, student production

2B Productions, Motion Control Time-Lapse Demo, cinematography
Bryan World Productions, GV4: Basic Techniques For Creating Graffiti Art On Walls, art instruction
CIESC, PL Connection, self-promotion
Committee for Citizen Awareness, We The People: The US Constitution And You, awareness raising
Diocese of Pittsburgh, The Gospel In Stained Glass, religion/ethics
Godtalk Foundation, The Ordination Of Denise Donato, religion/ethics
Hawthorne Direct, Sonic Web, on-camera talent, and Dent Out, short infomercial
Itty Imprints, A Baby's Stroll Through Nature, children's program
A. Powell & Associates, Beautiful Norway, tourism/travel
Latigo Filmworks, By The Sea, visual effects
Marshan Productions, Ghost Stalkers, low budget
Mississippi State University, Joan By The Window, short film and leading actress
New Birth, New Face Of Homelessness, feature documentary
Pyrrhic Productions Inc., Inhale Life, concept and direction
Speedwell Productions, VDHMA 2003, agriculture
Star Encore Group, Art Of Darkness: A Night Gallery Retrospective, direction
Strive Media Institute, Altria Protest, schools k-12
Target Corporation, Supporting Education: That's Smart, informational
Texas Video & Post, Metro: Life's A Journey, transportation, and Waste Management: A Driving Force, corporate communication
The Video Journal of Education, High Quality Teaching For Classroom Success, educational
VideoTech Production Services, Eddie's Safari Wish, video essay
Washington State University, Now You're Cooking: Using A Food Thermometer, informational
West Valley SOFT Program, Cuba Libre, script/writer