Best of Show Winners – Film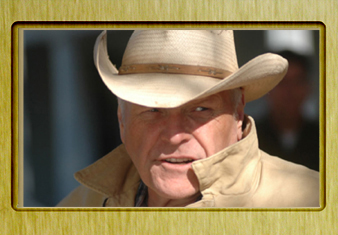 Independent Producer's Alliance, The Ultimate Gift, feature film, is the story of a young man's journey to solve the question of the relationship between wealth and happiness. Producer Rick Eldridge of The Film Foundry and Director Michael Sajbel feature an all-star cast including Abigail Breslin, Bill Cobbs, Brian Dennehy, Drew Fuller, and James Garner. It's a heart-warming, thought-provoking movie, filled with intergenerational themes.
BlueLantern Films, Lost Crossing, short film, stars a 15 year-old who finds herself stranded in a small town and is cornered by a dangerous situation after she meets an emotionally needy fellow traveler. Shot with a Panasonic HVX200 HD camera and edited in Final Cut, the film has the mood and appeal of a more costly production. Director Eric Blue conveys the feelings of being "trapped" and "confined".
Best of Show Winners – Television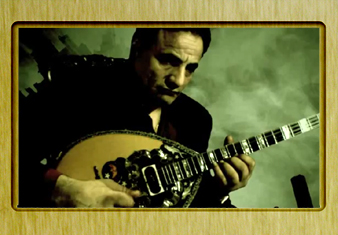 Carlos Florez, Paramount, music video, is a surrealistic representation of revolution to overcome political and social oppression. Hip hop music framed against a minimalist cityscape with smoke, factories and industries representing oppression and domination unable to defy the desire of freedom to arise. Shot entirely in green screen and composed with 2D and 3D in post-production.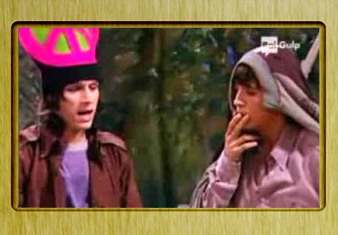 Dori Media Group (Israel), The Shelter (El Refugio), television drama series, is a youth oriented soap opera set in Argentina. It's the highly energetic story of five teenagers with different personalities and from different backgrounds who meet to save an abandoned theatre as they advance their passion for music. It's slated to have 143 episodes.
Best of Show Winners – Videography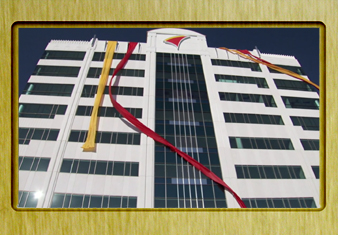 Shedd Productions, Green Is The Color Of Money, contemporary issues, is a documentary by Academy Award winning filmmaker Ben Shedd about designing and building the Banner Bank Building, one of the world's most energy efficient, high performance structures. Produced in high definition, the production illustrates the power of a documentary to foster technological change.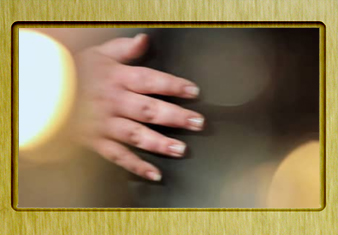 Still-Motion.ca (Canada), Hunter Highlights, wedding videography, shot by one videographer using three cameras in rainy conditions, is all about storytelling under adverse conditions. Movie-like, the production captures the character and flavor of the love story. Videographer Patrick Moreau combines voice, music, camera angles and careful editing to create texture and mood.
Award of Excellence Winners

Award of Excellence Winners – Film
AFI/Quicker-Than-9 Films, Left At The Rio Grande, short film (student)
Canarias Cultura en Red (Spain), Unión Europea, feature film (independent)
Dream Balloon Productions, Once Upon A Christmas Village, animation
Dreamscape Cinema, Disconnect, feature film (independent)
Gary Null & Associates, AIDS Inc., feature documentary (independent)
Lionheart Filmworks, No Retreat For Destiny, feature documentary
Paramount Pictures, Queer Duck: The Movie, animation (studio)
Triskelion Entertainment, A Cigar At The Beach, cinematography & short film
Award of Excellence Winners – Television
Farpoint Films (Canada), Gorilla Trap, short documentary
Frantic Films (Canada), Music Rising, direction
Fuego World Wide, Doritos: Caught Orange-Handed, commercial/infomercial
hawthorne direct inc., Wagner Paint Crew, commercial/infomercial
Kid Fitness, LLC, Kid Fitness, Series 200: Big Little Buster, children/family programming
LMNO Productions, A Face For Yulce, health/medicine/science
Award of Excellence Winners – Videography
Atomic Audio (Canada), Whiteout, overall sound
Farmers Life, Our Journey To Success, industrial/technical/business


Honorable Mention Winners – Film
3210 Films, Inc., Memory, feature film (independent)
Aberle Films, Raveled – The Movie: Volume 1, creativity/originality
AFI/Quicker-Than-9 Films, Left At The Rio Grande, viewer impact: content/message
Anagram Pictures, The First Battle, editing
Annetta Marion, Alaska, short film (independent)
Bavayou Films, Ralf & Johnny, feature documentary (independent)
Brad Corbelli, Little Friend Lost, short documentary (independent)
Creators Media Group, Yonker Redevelopment Project, special purpose film (independent)
Dream Balloon Productions, Once Upon A Christmas Village, direction, creativity/originality & original score
Eternal Lights Productions, Out Of Balance, direction
Geewhiz! Productions, 6 (and a half) Secrets Of Love, viewer impact: motivational/inspirational
Glue Works Animation, Hermine & Friends: Milo The Mantis Who Wouldn't Pray, animation (independent)
Jodi Murphy, Can't Keep A Dead Man Down, short film (independent)
Kraft-Engel Management, Finding Kraftland, creativity/originality, editing, humor/humorist & viewer impact: entertainment value
Lionheart Filmworks, No Retreat For Destiny, direction
Mandt Bros Productions, Last Stop For Paul, feature film
Metafilm, LLC, A Book Of Truth, A Book Of Lies, direction, feature film, leading actor (Susanna Raeven: Jenya) & supporting actors (Gustavo Heredia: Jose & Jennifer Malloy: Kate)
New York Film Academy, Invincible, short film (student)
Nylon Motion, Wait For Me, feature film (independent)
Paramore Productions, Hatelove's Song For Soloman, feature film
Paramount Pictures, Queer Duck: The Movie, humor/humorist (Mike Reiss, screenwriter, creator)
Point In Time Studio, For Love, viewer impact: entertainment value
Seven Years Late, Blindness, short film (independent)
Sripriya International (India), Our Lady Of Lourdes, feature film (independent)
Stolen Merchandise, Ltd., Cerebral Inferno, feature film (independent)
STRS Productions, A Winter Day: Lake Mattamuskett, creativity/originality
Triskelion Entertainment, A Cigar At The Beach, direction
USC School of Cinematic Arts, Definite Maybe, leading actor (Jonas: John Fortson) & short film (student)
Vatsky Productions, Flowers Don't Last, short film (independent)
WTA, Inc., Something For Stevie, feature film (independent)
Honorable Mention Winners – Television
ADi, ADi And @Large Films: LTD/EMX: Green And Growing, special effects: animation
Big Sur Media, Inc., Gardening Sky High: Show #97, on-camera talent (host: Dave Egbert)
Dumpster Productions, LLC, Pawn'd, comedy program/series
Ellen Susman Enterprises, Balancing Your Life: The Rosanne Cash Interview, interview/talk show
Frantic Films (Canada), Music Rising, viewer impact: motivational/inspirational
hawthorne direct inc., The Great Courses, commercial/infomercial
Junk'd, Chicago 1-B, creativity/originality & on-camera talent
Kid Fitness, LLC, Kid Fitness, Series 200: Markey Business, supporting actor (Markey) & Kid Fitness, Series 200: The Great Soda Standoff, viewer impact: content/message
Lucky Dog Productions, Startin' Out As An Intern, music video
Madmuse, Gone, music video
Palomar College Television, Le Ly: From War To Peace And Beyond, educational/instructional
Quantum Entertainment, Starving Artists, comedy program/series
Rave Film, Inc. (Canada), The Oldest Basketball Team In The World, sports/fitness
Sky (Mexico), Promo: Sky Sports/Version: Box Arena, viewer impact: content/message & Promo: Sky Sports/Version: Soccer Ball, sound editing/sound mixing
Smokin' Yogi Visions, Just Breathe, Part 1, She Says …, drama program/series
Windsor Broadcast Productions, Art Of Healing, health/medicine/science
Honorable Mention Winners – Videography
Adam Farnsworth, The First, low budget
Anthony Short Music, Monopolian, short film (independent) & sound: overall impact
Cineshooter, One Drop, viewer impact: content/message delivery
Digital Memory, Pamela & David, wedding
Event One Media, Mr. White: A Love Uncertain, music video
Jose Panigua, Save Me, viewer impact: entertainment
L.A. Valley College Cinema Arts, In Their Own Words … Aware, documentary/film on video
Loma Linda University, Footsteps Of The Unknown, documentary/film on video
Midsouth Visual, Inc., Life Is Heavenly With Sony HD, commercial/infomercial
Real Media, Good News In Action, religion/ethics
Rhino Calls Media Solutions, Outdoor Bear Adventures: Coyote Down, viewer impact: content/message delivery
RTI International, Improving The Human Condition, branding
Still-Motion.ca (Canada), Stevenson Love Story, wedding