Best of Show Winners – Film

Julius R. Nasso Productions, The Poet, feature film, portrays the turbulent story of a rabbi's daughter and a German soldier who steps in to save her life during the midst of World War II. This forbidden love triangle, directed by Damian Lee, is brought to life by a talented cast including Daryl Hannah, Roy Scheider, Zeon Lee and Kim Coates. The ending supplies a twist that few would expect.

Sledgehammer With Wings (England), Circumcise This!, short film, is a laugh-out-loud, "cutting-edge" comedy. A young Jewish father convinces his wife that their newborn son should be circumcised by a rabbi that is highly recommended on the internet. But, when the ninety year old rabbi arrives, it's clear who wrote the recommendation. Fast moving, well-crafted and highly amusing.
Best of Show Winners – Television

Milk Plant Films, How to Grow a Fig Tree, 36-minute director's cut, viewer impact: content/message delivery, is a coming-of-age movie in which a grandfather, Izzy Poidomani, attempts to teach his grandson, Chris Bashinelli, that without love, life is meaningless. This tender, but rough-edged drama is set in the Brooklyn/Queens area with an Italian backdrop. Poidomani delivers a captivating performance.
Best of Show Winners – Videography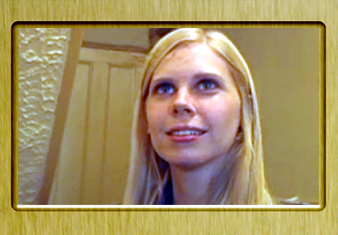 Glenn Osten Anderson, The Long Road, internet site streaming, is an excellent example of how observational documentaries and the internet can be merged in support of a worthy cause. Four short episodes profile two disabled athletes as they rise above the physical and emotional challenges of their disabilities to take part in a marathon.  www.armorytrack.com/thelongroad.

Award of Excellence Winners – Film
Andrew Lee, Companion, short film (independent)
Erika Logie, China: A Will To Rise, feature documentary (student)
Glue Works Entertainment, Hermie & Friends: Buzby & The Grumble Bees, animation (independent)
Kartemquin Films, Mapping Stem Cell Research: Terra Incognita, feature documentary (independent)
Monarex Hollywood Corporation, Marco Polo's Roof of the World, feature documentary (independent)
Oh Yeah! Productions, Sneaky Snake: Lost in the Holy Land, short film (independent)
Out Of The Way Productions, The Johns, short film (independent)
Ulano Sound Services, Inc., I Love What I Do, feature documentary (independent)
Award of Excellence Winners – Television
Cloud South Films, Ltd. (New Zealand), One Man, One Cow, One Planet, feature documentary
Kaleidoscope Entertainment, Inc. (Canada), Blood Ties, drama program/series
The USC School of Cinematic Arts, The Real Life, pilot program/series not yet broadcast
What A Catch! Productions (Canada), What A Catch!: Fly Rod Tango, sports/fitness
Award of Excellence Winners – Videography
Green Ink Communications, IBM Fastlane To ROI, sales/branding/product demonstration
Rich-Heape Films, Trail of Tears: Cherokee Legacy, documentary
RichHeart Music, Camelot Reawakened, original score


Honorable Mention Winners – Film
Aaron Garcia & Oren Rehany, Just Dinner: An Un–Romantic Comedy, short film (independent)
Ad-Hoc Productions, In Search Of White Crows, experimental film
Albacora Films, Seeking the Light, feature documentary
Andrew Lee, Companion, creativity/originality
Angie Freeman, Aberration, short film
California Institute Of The Arts, The Old Son, feature film (student)
Car Angel, Shipwrecked, animation
Cold Pressed Films, Force Provision, feature documentary
Creation Films (United Kingdom), Millionaire: Awaken Your Secret, feature documentary (independent)
The Film Foundry, Struggle & Triumph, short documentary (independent)
Foxley Consulting, Ltd. (Finland), How the Bear Lost His Tail, animation
Future Time Pictures (United Kingdom), Wednesday, short film (independent)
Gestation Entertainment Productions, The Little Documentary That Couldn't, feature film
Got A Laugh Entertainment, Someone To Love, short film
Illuminati Pictures, Dark Planet: Visions of America, feature documentary (independent)
Jim Pansen Productions (Germany), Die Flugbegleiterin, viewer impact: entertainment value
Mark Joy Films, Beast Of Burden, short film (independent) and leading actor: (Sam Mara: Mark Joy)
Matthew Star, GUYnecology, short film
Monarex Hollywood Corporation, Secrets of the Silk Road, feature documentary (independent)
Norbert Yates, Price of Discovery, special purpose film (independent)
Ohio University School of Film, Distortion, feature film (student)
Oliver Morran (United Kingdom), Underground, non-animation/stunts
Onearth Productions, Diva, short film (independent)
Out Of The Way Productions, The Johns, direction
Red Horizon Films, Tom Wozny & Sandy Hockenbery, Yours Truly, short film
RG Entertainment, LTD, Lucifer: A Short to Sell, concept
Rick Floyd, United We Stand, short film
Rough Actor Productions, Stuck, short film and original screenplay
Scott Shelley Productions, LLC, Let Others Suffer, feature film
Seahorse Productions, The Lake Avenue House, short film (independent) and leading actor (Shay: Shay)
Serac Adventure Films, The Endless Knot, feature documentary
Shibumi Productions (Australia), Lords of the Underworld, feature film (independent)
Spirit Works Studio, Dark Secrets, viewer impact: content/message delivery
Sledgehammer With Wings (England), I Communicate, short film
Slippery Slopes Productions, Epideo, feature film (independent)
Tartank Pictures, God's Beach, short film
Ulano Sound Services, Inc., I Love What I Do, viewer impact: motivational/inspirational
World Video Production, SRL (Italy), Giving Voice, feature documentary
Honorable Mention Winners – Television
Babyhead Pictures, Kill Your Inner Child, on-camera talent (Samuel Bernstein) and script/writer
Cortron Media, LLC, Matt Morgan in Concert With Vito DiSalvo & We Three, editing and musicals/dance/variety/entertainment
Lisa Sosa, Ma Ka Malu Alii: The Legacy of Hawaii's Alii, feature documentary
Maricopa College Television, Schwartzlow's Sojourns: Maricopa Now, nature/environment/wildlife
Michael J. Downey, America, music video
Radio Television Hong Kong (Hong Kong), The Undefeated: Another Window, contemporary issues/awareness raising; and Young Chinese Performers Series: The Joy of Music, documentary
What A Catch! Productions (Canada), What A Catch!: Taimen Fishing In Mongolia, nature/environment/wildlife
University of Nebraska – Journalism/Mass Communication, Breaking Down Barriers, student production
WGVU, Coast Guard Festival Highlights 2007, documentary
Honorable Mention Winners – Videography
Aquamentary, Sink Faze, documentary
Bristol Productions, During the War Women Went to Work, documentary
Lake City Christian Academy, Pass the Test, public service programming/PSA
Les Is More Productions, The Aristocrats: Deleted Songs – Disney Home Video, post-production overall
Moments (Greece), Anastasia Highlights, wedding