Guy-Roger Duvert – Virtual Revolution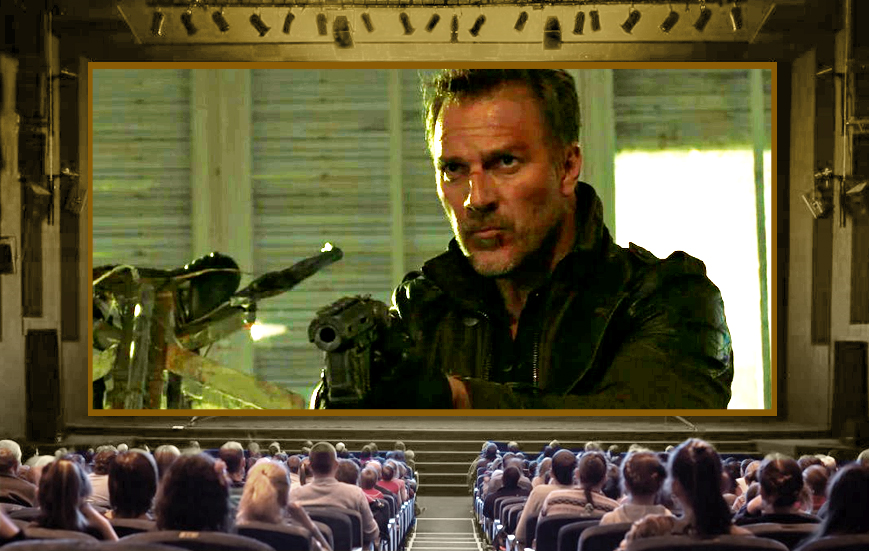 Guy-Roger Duvert (USA), Virtual Revolution, Film Feature –  In 2047, most of the population spend all of their time online, connected into virtual worlds where they can fulfill all their fantasies, losing all interest for reality and leaving it to a small minority. A shadow Agent is tracking and eliminating terrorists who want to destroy this system.  A rare movie that combines Sci Fi, with action scenes, stunning visuals, imaginative CGI and deep philosophical questions about life and freedom at its core.  Starring Mike Dopud (Stargate Atlantis, Continuum) and Jane Badler (V, Mission Impossible).  From talented feature film and trailer composer turned live action director Guy Roger Duvert (Transformers 3, Green Lantern, Prometheus, Lone Survivor)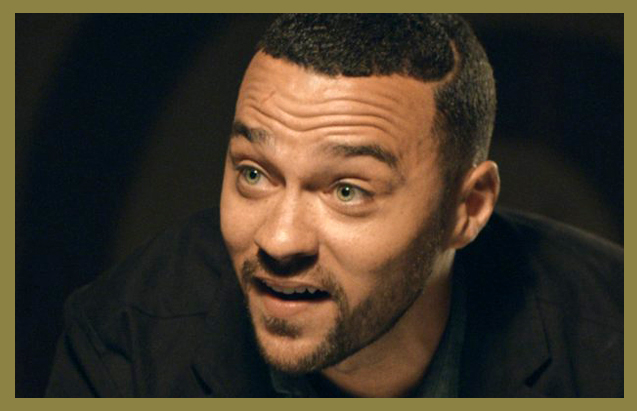 Martin Rosete, Kamel Films (USA), Money, Film Feature -Two businessmen are about to get away with $5 million in ill-gotten money until their plans are revealed by an uninvited house guest.  Jesse Williams (Grey's Anatomy, The Butler), Jamie Bamber  (NCIS, Battlestar Gallatica), Kellen Lutz (Twilight Saga), Jess Weixler (Teeth, The Good Wife), Lucía Guerrero (Unit 7, Truman)
Riley Wood (USA), A Life Lived, Film Feature – The story about the life of a dollar bill, and the many lives it passes along the way.  A thought provoking and entertaining journey through life, death and some major mistakes.  With outstanding ensemble cast of Denise Richards, Jennifer Taylor, Marshall Manesh, Lili Bordan, Brendan McCarthy, Kinga Philipps and Douglas Tait.
Zoltan Török, Wild Tales Productions with Doclights NDR Naturfilm (Sweden/Germany), The Everglades – A Watery Wilderness, Nature/Wildlife – Produced for National Geographic, this intimate portrait of a strange but troubled watery wilderness is told through stories of the animals that call it home. Stunning cinematography, exceptional editing and never before seen footage.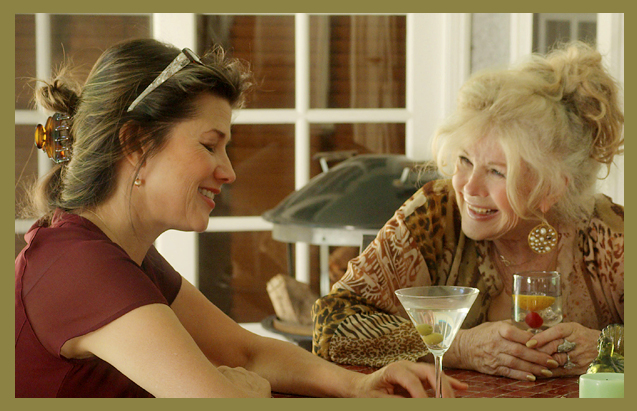 Russell Brown (USA), Search Engines, Film Feature – Lively and thought-provoking social satire about people and phones. On Thanksgiving marriages are tested and values questioned.  Joely Fisher (Ellen, Til Death), Natasha Gregson Wagner (The 4400), Daphne Zuniga (Melrose Place),Michael Muhney (Veronica Mars) and icon Connie Stevens.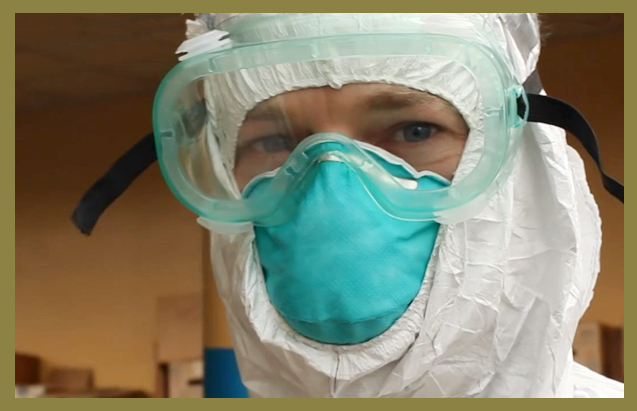 Samaritan's Purse (USA), Facing Darkness, Doc Feature –  In 2014 the deadly Ebola virus spread throughout west Africa. Follow the untold story of a Christian relief organization fighting the disease while faced with challenges including their staff contracting the virus.  Director Arthur Rasco uses original footage and compelling reenactments to weave a powerful story.
Kevin O'Neill (USA), Undertaking, Film Short – Roy Maynard lives on the property that his father left him. Roy collects roadkill, and like the vultures that prey on the weak, the townspeople prey on him. Deftly directed it is both heart-warming and heart-breaking. With a nuanced and exceptional performance by Eddie Jemison (Ocean's Thirteen, Bruce Almighty).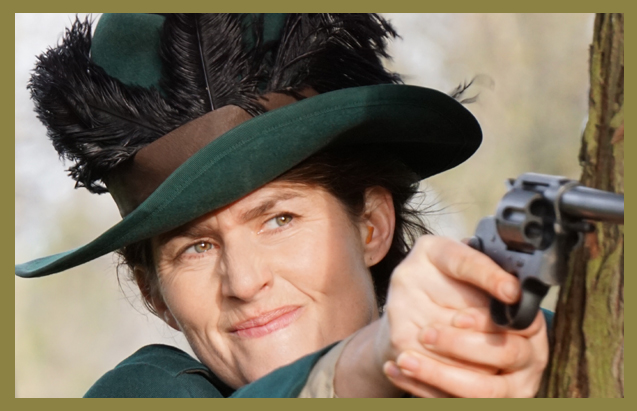 Martin Dwan (Ireland), Seven Women, Doc Short – This riveting show reveals astonishing stories of seven women at the heart of the Easter Rising. Presented by acclaimed actress Fiona Shaw (Harry Potter, The Butcher Boy), it features a stunning ensemble cast including Emma Lowe (Brooklyn, Fair City), Mary Ryan (Corp agus Anam, Breakfast on Pluto) and Nichola MacEvilly (The Bill).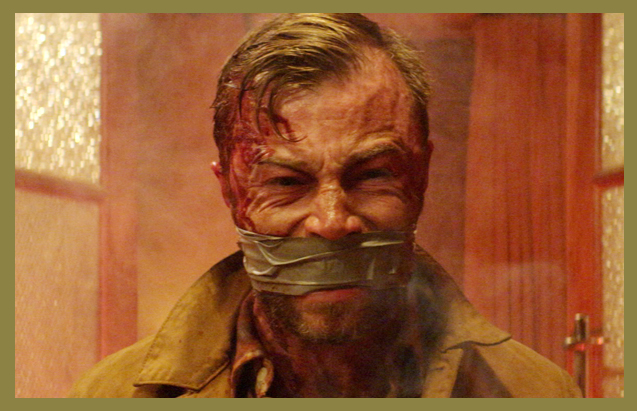 Richard Hughes (Australia), FOUND, Film Short – Ten years on, a father's relentless search for his daughter leads him to a remote farmhouse, three states away from where she went missing.  Heart pounding action with raw and emotional performances by AACTA winner Richard Cawthorne (Killing Time, Wolf Creek) and AACTA nominated Shane Conner (Afraid of the Dark, Satisfaction).
Paul Hendy (United Kingdom), The Last Laugh, Film Short – Iconic British comedians, Tommy Cooper, Eric Morecambe and Bob Monkhouse sitting in a dressing room discussing the secret of comedy with witty quips and deep insecurities.  With superb direction and exceptional performances by acclaimed actors Bob Golding, Damian Williams and Simon Cartwright.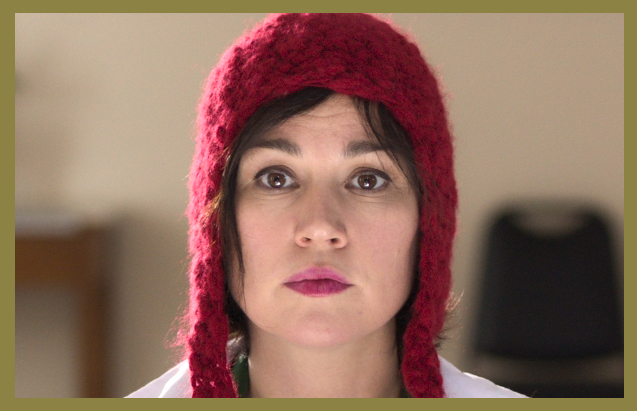 Diego Rougier (Chile), Alma (Soul), Latin/Hispanic – Fernando and bipolar Alma have been married for 17 years. She kicks him out because she thinks he can't deal with her illness.  Fernando is determined to get her back. A quirky and convincing performance from Chilean actress Javiera Contador(Desfachatados, Sal) and Fernando Larraín (Separados, Papa a la Deriva).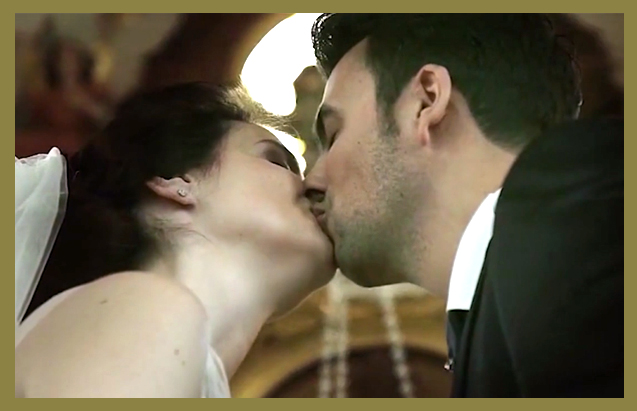 Constantinos Mantalias (Greece), Destiny- A Wedding Story in Switzerland, Weddings – When the filmmakers arrived in Zurich, the news about the weather were not that great. But after meeting the couple the weather was just a minor inconvenience.  A wedding video that plays like a cinematic trailer with a compelling storyline and beautiful visuals.

Ben Proudfoot (USA), Montage: Great Film Composers and the Piano, Documentary Short
Catherine Bailey (USA), Return to Sender, Animation (Student)
Charlie Sporns (USA), Dead Bird Don't Fly, LGBT (Student)
Conor Armstrong, C.A.S. Productions Ireland Limited (Ireland), LIFT, Film Feature
Constantinos Mantalias (Greece), Andreas | A NYC Christening, Videography
Darion Leigh (United Kingdom), The Question, Documentary Short
Eduard Hovakimyan (Armenia), One bullet, Film Short
Ekaterina Golubeva-Poldi, Russian Higher Educational Courses of Scriptwriters and Film Directors (Russia), The Coat Check Lady, Film Short (Student)
Emily Dynes (Australia), St Elmo, Film Short (Student)
Geoffrey Campbell (USA), Committed, Film Short
Gerry de Klerk (Canada), Get Lost In Myanmar, Documentary Short, On-Camera Talent (Sophie Lui)
Hiromi Takagi (Japan), Hello, Mr. Kim Tegu ? What I learned from the issue of Hansen's disease, Documentary Short
Ian Cooke (Australia), Humble Hope, Documentary Feature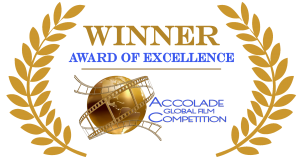 Jan Vardøen (Norway), Autumn Fall, Film Feature
Kenneth Mader (USA), A.L.L.I.A.N.C.E (Episode 1 and 2), Television – Program / Series
Klaus Naumann, Naumann Film GmbH (Germany), Klaiber Summer, Commercial / Infomercial, Direction, Cinematography, Concept, Humor / Humorist, Lighting
Kodi Zene (USA), MONOCHROME, Movie Trailer
Lisa Edwards, Dangerous Curves Productions (USA), ALFIE_BOE_On The Wheels of a Dream, Documentary Short
Malcolm Goodwin (USA), CONSTRUCTION, Film Feature
Matt Starr (USA), The JJ Project, Documentary Feature
Maverick Moore (USA), SHOTGUN, Film Short
Michael Fallavollita (USA), TALE of the KITE, Film Short, Direction, Editing, Sound Editing / Sound Mixing
Miguel Berzal de Miguel (Spain), Nomeolvides (Forget-me-nots), Film Short
Mike Wargo (USA), Road to Hope, Documentary Feature
Naomi Sophia Call and Loghan Call (USA), Called To Rescue  Redefining Our Barnyard Story, Documentary Feature, Women Filmmakers
Niall Doran (Australia), 16 Legs: Spider Love, Documentary Short, Nature / Environment / Wildlife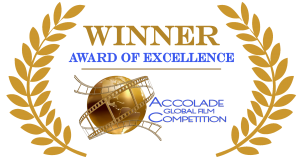 Nick LeDonne, University of the Arts, Philadelphia (USA), HANGING, Animation (Student)
Patrícia Sequeira (Portugal), Game of Checkers, LGBT
Paul Kelly (USA), Now, Actress: Leading (Judith Roberts as Woman)
Paul Zehrer (USA), Being Seen, Disability Issues
Paul Wilson (United Kingdom), Con Men, Film Feature
Ranadeep Bhattacharyya (India), BL Agro Oils – "The Story of Liquid Gold", Sales / Branding / Product Demonstration
Róisín Phelan (Ireland), Death or Liberty (Episode 1), History / Biographical and Seven Women, History / Biographical, Tourism / Travel
Scott Thomas, Storyteller Films (Australia), Kathryn & Thomas's Cinematic Wedding Trailer, Weddings
Sean Bloomfield (USA), Apparition Hill, Documentary Feature
Sergio Postigo Cruz (Spain), Exodus, Film Short, Liberation / Social Justice / Protest
Shayna Cohen (USA), A Children's Song, Film Short
Tony Glazer, Knife Edge Productions and Choice Films (USA), Mired, Actor: Leading (Neil Holland as Man), Film Short
Yufei Qiao (USA), Plaything, Film Short (Student)
Click the Below for Award of Merit winners!
Click the Below for Award of Recognition winners!