Timothy Busfield, Grand River Productions

– Guest Artist




Timothy Busfield, Grand River Productions (USA), Guest Artist, Film Feature – The story of a young man coming face to face with his hero and exploring the tangled relationship between the dreams of youth and the wisdom of age. Iconic Emmy-winner Jeff Daniels portrays a legendary but troubled playwright arriving in a small Michigan town to mount his latest play. No sooner then he arrives – he makes plans to leave on the next train. Greeting the cynical New Yorker is a young aspiring writer who challenges his literary hero to be the icon he'd hoped for. Daniels delivers an impassioned, exceptional and powerful performance working with his perceptive and intelligent script – adapted from an acclaimed play he authored with the same title – all the while offering sardonic commentary about life through the lens of theater. The deft direction of Emmy-winner Busfield, with his astute and sophisticated style, delivers a poignancy to the script and the minimal settings. With a talented and charming supporting cast including six-time daytime Emmy winner Erika Slezak (One Life to Live), Richard McWilliams (Loving) and introducing Thomas Macias who oozes nervous charm and provides the perfect balance to Daniel's larger-then-life irascible character. Uniquely shot in the style of a theater production it features players from Daniels' Michigan Purple Rose Theater McKara Bechler, Ruth Crawford, Dan Johnson and Lynch R. Travis.  Produced by Emmy-nominee Melissa Gilbert, Tony-winning Broadway producer Michael A. Alden and executive producer Donald Clark.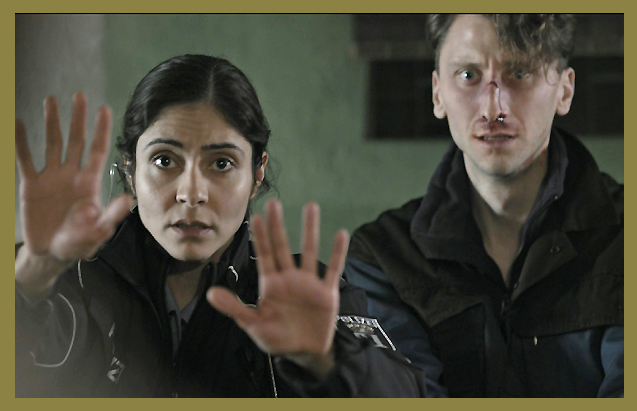 Gregor Erler (Germany), The Last Berliner (Der Letzte Mieter), Film Feature – A highly suspenseful and well-crafted thriller about the issue of gentrification – and the good souls who lose along the way. Compelling and emotional through the surprising and tragic end. Gripping and powerful led by a talented cast and perfect pacing. Matthias Ziesing, Pegah Ferydoni, Moritz, Mingnon and Conrad F Geier.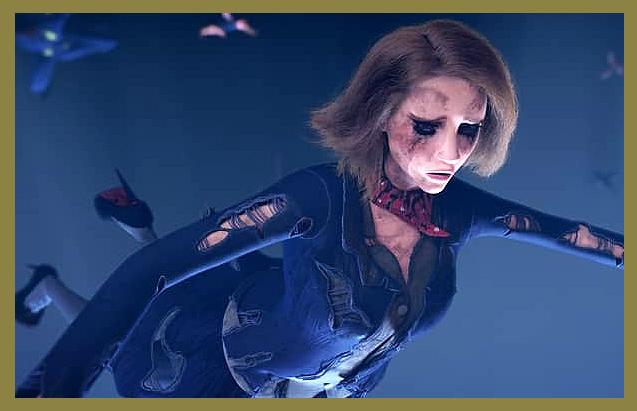 Raúl Koler and Emiliano Sette (Argentina), Anacronte, Animation – The Sorcerers of Evil put to test humanity's happiness and struggle.  Utterly fresh and unique, a  powerful, tour-de-force of animated filmmaking.  Stunning and inspired visuals, poignant messages, masterful sound design and extraordinary use of music drive the story.  Captivating and compelling experience from every frame.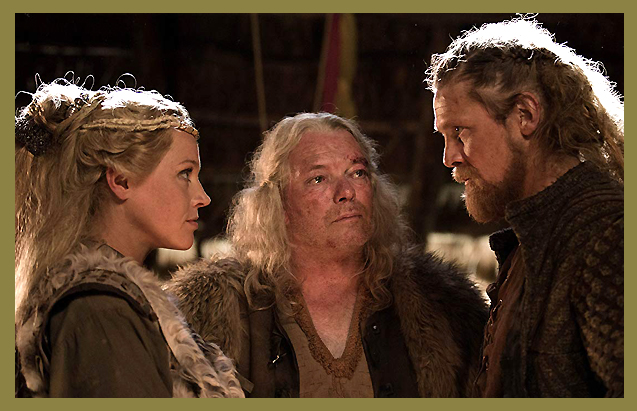 Roel Reine (USA), Redbad, Film Feature – beautifully crafted historical epic set in 754 AD, during a time of heroic battles and bloodshed the pagan warrior king Redbad had to fight the invading Christians. Stunning cinematography, emotional storylines and epic battle scenes drive the piece.  Excellent performances by veteran Hollywood actor Jonathan Banks, Gijs Naber, Loes Haverkort and an exceptional supporting cast.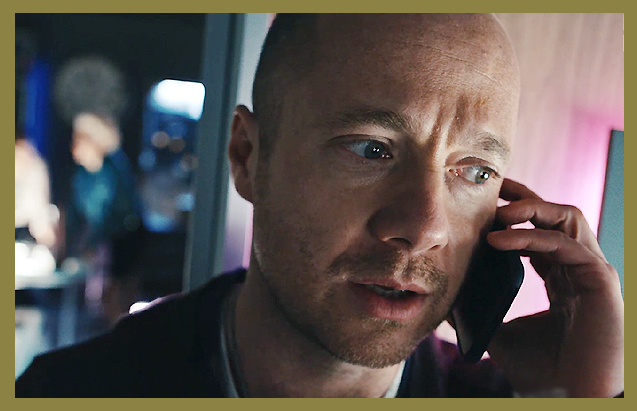 Nurbek Egen (Russia ), Alibi, Television Program – Petr is a successful writer and owner of a secret business that creates alibis for clients who need to hide their lies. But his attitude to lies changes when his own wife appears asking for an alibi. A unique premise delivered with excellence in every way. Fast moving, clever, captivating with doses of intelligent humor. Stars Evgeniy Stychkin, Olga Sutulova with an outstanding supporting cast.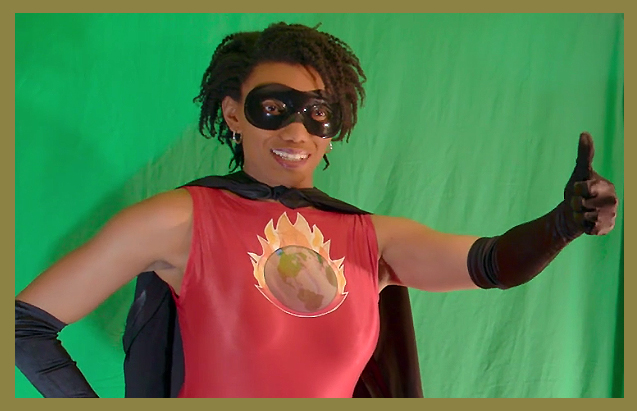 Carl-A. Fechner (Germany), Climate Warriors, Doc Feature – Warriors gives a voice to people acting for change. Activists, celebrities, energy inventors, investors and political activists raise their voices for resistance to lobbyists and inhuman social realities toward the one goal – saving our world and keeping peace. Excellent research, captivating and presenting fresh perspectives on this critical topic. Narrated by Nigel Barber.
Guilherme Afonso and Miguel Madaíl de Freitas (Portugal), Don't Feed These Animals, Animation – A fun-filled animated adventure with imaginative details, exciting sets and whacky characters. A corollary about emotions and instincts carried with a vibrant storyline and characters such as a lobotomized Bunny, a charming carrot and an evil onion. Exceptional animation with distinctive lighting. From Nebula Studios.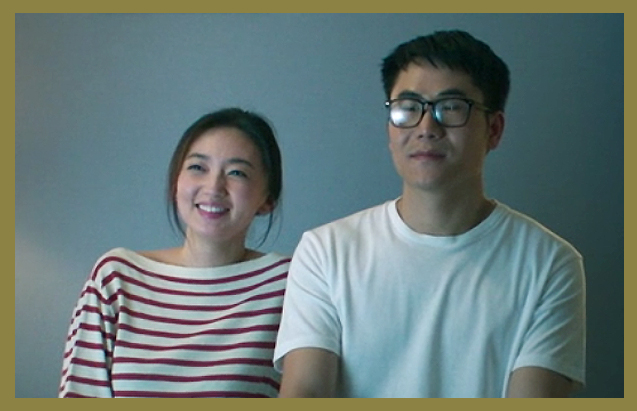 Pagorn Jungrungruang (Singapore), The Translator, Film Short – A professional translator who excels at his job but lacks any social skills finds himself translating for a biscuit commercial. A new relationship with a delightful woman sends him on a journey of self-discovery of the most fundamental human needs. Quirky, engaging and totally charming. Stars Chen Guan Kang, Zhao Jia, Watcharayu Suradej.
Jason Wiles (USA), Sunny Daze, Film Feature – A once beloved musician spins out of control and battles his demons with the help of his cancer-stricken friend's son. Authentic performances by Wiles and a talented ensemble cast, with breakout performances by Golden Globe winner Michael Beach (Aquaman) and SAG Award winner Lonnie Chavis (This is Us). Co-stars Daytime Emmy nominee Amy Carlson and Jamie McShane.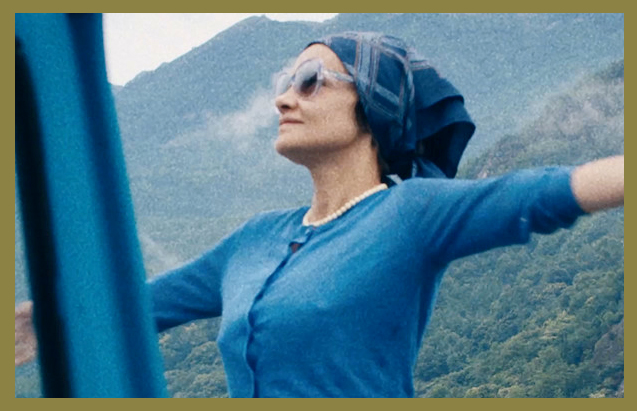 Carlo De Agostini (Italy), Autotorino. A History of Passion, Commercial – A history of passion told through the lens of a child's life and his relationship to his own symbol of freedom and passion – his car. Beautiful cinematography and soundtrack pulse with emotion and creativity through the eyes of the child-turned-man, we see the years pass by, cars change, times evolve but the passions always remain the same.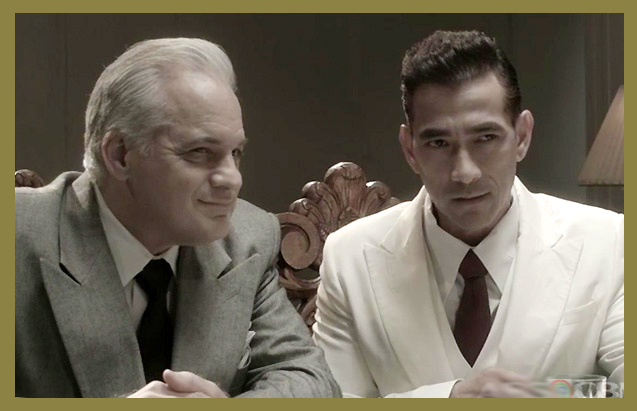 Matthew Rosen (Philippines), Quezon's Game, Film Feature – In 1938, Philippine President Manuel Quezon, Dwight Eisenhower and other notable figures set out to rescue Jewish refugees from the ghettos of Germany and give them a home in the Philippines. Award-winning director Rosen's moving tale of humanity that resonates with today's issues. Raymond Bagatsing, Rachel Alejandro, Billy Ray Gallion and David Bianco.

Alan Williams (USA), Wild Window: Beneath the Sea, Original Score (Beneath the Sea composed by Alan Williams)
Ari Häkkinen (Finland), The Sea that disappeared, Nature / Environment / Wildlife, Television – Program / Series
Bill Wisneski & Joey Jauregui (USA), PCTV Lego Station ID, Animation
Bill Wisneski (USA), Shattered Dreams:  Sex Trafficking in America, Documentary Feature and Movie Trailer
Brandon Arnold (USA), The Kreaps, Animation
David Swift and Scott Owen (USA), Beers of Joy, Documentary Feature
Derek Tonks (USA), Overland, Film Short
Feng Cheng Lung (Taiwan), Secrets of the Pangolin, Nature / Environment / Wildlife, Documentary Short
Florian Hessique (France), THE LEGEND, Actor: Leading (Florian Hessique as Jean-Christophe Markovic), Film Feature
J.M. Berrios, Foretress Films (USA), Blackbear, Actor: Supporting (Eric Roberts as Coach Bronx)
Jeff Deverett (USA), ism, Film Feature
Joseph Kraemer (USA), Just Another Day: How to Survive an Active Shooter Event on Campus, Educational / Instructional / Training
Joshua Lang, Mechanical Dragons (USA), Apache Warrior, Documentary Feature
Kaichi Sato (Japan), ANNA (Kidnapper), Animation
KF Yuen (Hong Kong), BIG BLUE SEA, Asian (Student)
Konark Sarangi and Snehasis Das (USA), Hausla Na Ruthe : The Stories Untold, Music Video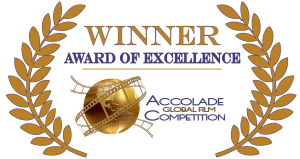 Leticia De Bortoli Alves (USA), Q U E E R I N G | Season 1, Webisode
Manuel Sanchez (France), The Arcandiers, Actor: Leading (Dominique Pinon as Bruno), Actor: Supporting (Yves Afonso as Engineer), Actor: Leading (Charles Schneider as Hercule), Actor: Leading (Simon de La Brosse as Tonio)
Maru Solores (Spain), Puntu Koma, Web Series
Mayo Clinic (USA), Where Healing Begins:  The Mayo Clinic Experience, Special Purpose Films and Dinner at Mayowood:  Enduring Values in Changing Times, Special Purpose Films
Pablo Miralles (USA), Can We All Get Along? The Segregation of John Muir High School, Documentary Short
Pagorn Jungrungruang (Singapore), The Translator, Commercial / Infomercial
Ricardo Preve (Italy), Coming Home, Documentary Feature, Cinematography, Creativity / Originality, Concept, Original Score (Coming Home composed by Andy Rubinsztejn)
Robert Henno (Belgium), Once upon a time – The Savannah, Nature / Environment / Wildlife
Roel Reine (USA), Redbad, Direction, Cinematography
Sara Hermann (Switzerland), Icarus Rising, Women Filmmakers
Sergio Mishchenko (USA), Spare One, Commercial / Infomercial
Ting Wen Lo, Shei-Pa National Park (Taiwan), The Shengleng Forest Canopy, Nature / Environment / Wildlife, Documentary Short
Ting-Wen Lo, Taiwan Original Vision Communication Co., Ltd. (Taiwan), Hope at the Brink : The Indo-Pacific Humpback Dolphin, Nature / Environment / Wildlife
Click the Below for Award of Merit winners!
Click the Below for Award of Recognition winners!