Still Working 9 to 5 – Camille Hardman and Gary Lane


Camille Hardman and Gary Lane (USA), Still Working 9 to 5, Doc Feature – A documentary as uniquely blended as the movie it spotlights – skillfully using humor and entertainment to carry a larger message of inequality, sexism and discrimination still present today. When the highest grossing comedy, 9 to 5, starring Jane Fonda, Dolly Parton, Dabney Coleman and Lily Tomlin, exploded on the cinema screens in 1980, the laughs hid a serious message about women in the office. Still Working 9 to 5 explores why workplace inequality 40 years later is no longer a laughing matter, examining the correlation between what the original film began as – a cultural inflection point, and the subsequent evolution of the women's movement. Deft direction by Hardman and Lane using a strong narrative bring together the original cast and spin-off stars for enlightening commentary that is both colorful and genuinely impactful. Tight editing and compelling soundtrack. Compelling interviews with Oscar-winner Jane Fonda, Oscar-winner Dolly Parton, Oscar-nominee Lily Tomlin, Oscar-winner Rita Moreno, Oscar-winner Allison Janney and Emmy-winner Dabney Coleman. Executive producers Oscar-winner Geralyn Dreyfous, Regina K. Scully, editing Emmy-nominee Elisa Bonora, Executive Producer and songwriter Grammy-winner Shane McAnally.

Ellie – Fernando Bonelli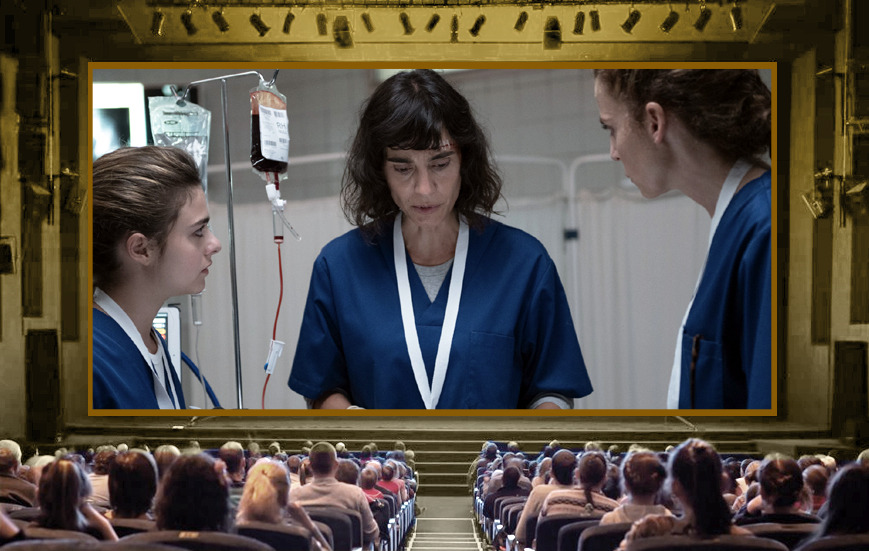 Fernando Bonelli (Spain), Ellie, Film Short – On a night that will change them forever – an Emergency Room doctor dashes into work coming from a serious car accident where she herself was hurt. What follows is a gripping story that involves moral decisions about family, life and death judgments, honor, selfishness, selflessness and the unfortunate circumstances and scarcity that even modern medical facilities face. Deft direction keeps the tension and suspense high as the viewer rides a complex wave of emotions. A potent short delivered by an exceptionally talented cast led by an exceptional, authentic and highly nuanced performance from Verónika Moral (Vis a Vis, Mar de Plástico).  Stars: Liz Lobato (Danzantes), Joaquín Notario (Julieta), María Zuheros (Desaparecidos), Trigo Gómez (Caronte), Jorge Kent (The Ministry of Time), Irene Aragón, Bernabé Fernández (The Boat, The Ministry of Time) and India's National Film Award winner Usha Jadhav (Dhag, Veerappan).  Arkatamus Films
UTOPIA – Angela Andersen and Claus Kleber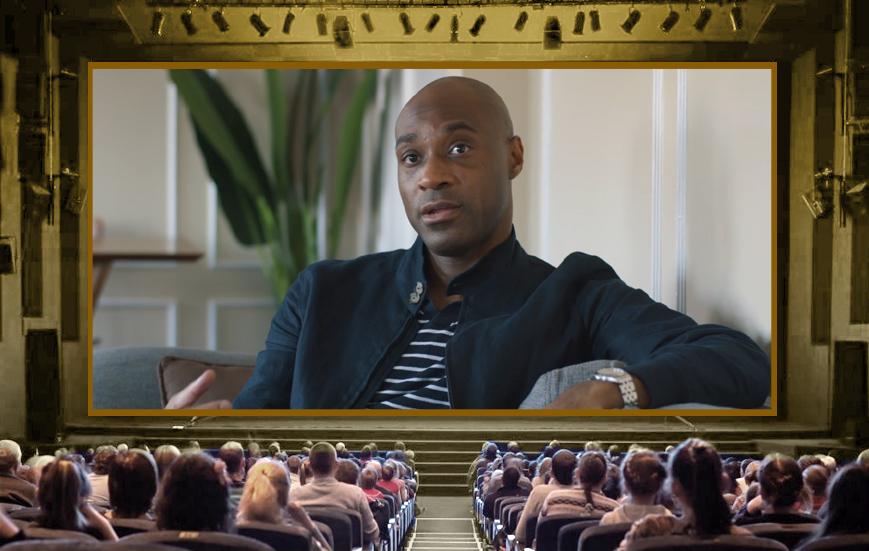 Angela Andersen and Claus Kleber (Germany), UTOPIA, Doc Short – An exquisitely researched and superbly crafted investigative doc with a chilling message for our times. Big Tech has created an amazing new world. Welcomed by many, even when it came upon us all with uncalculated risks. But the tides are changing. A realization that unwarranted consequences of these convenient tools, thrills, and distractions might need oversight is gaining speed and muscle. In this context, UTOPIA focuses on Mark Zuckerberg's Metaverse and Elon Musk's vision to pair many human brains with implanted computer chips while also building an "escape hatch" to other planets. Just in case humanity fails on Earth. A masterclass in true investigative journalism by two incomparable award-winning professionals – journalist / producer / director Andersen and journalist / anchor Kleber. This film invites its viewers to be involved in a discussion on where humanity is heading. ZDF Studios GmbH (aired ZDF)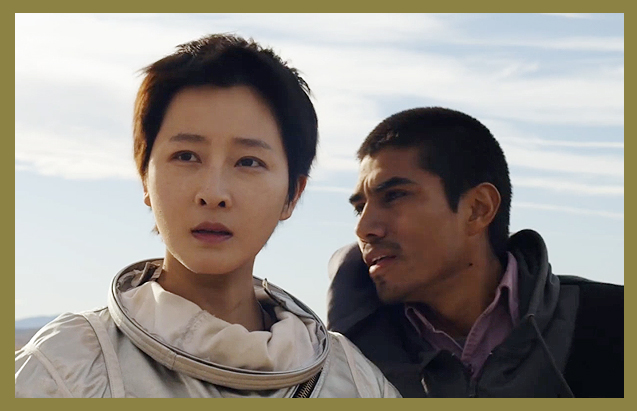 Antonio Tibaldi (USA), We Are Living Things, Film Feature – Two immigrants on the run from the law with a shared belief in aliens find hope in each other. A poignant story about underdogs and outcasts with a cautionary tale for today. Compelling script, deft direction, beautiful sets, lighting and cinematography. Achingly authentic performances by Jorge Antonio Guerrero and Xingchen Lyu. Writer/producer Emmy-winner Alex Lora.
Hossein Darabi (Iran), Henas, Film Feature, Islamic – The haunting story of Shohreh Pirani, the wife of scientist Daryoush Rezaeinejad who was assassinated while with his wife and child watched.  Gripping and chilling with deft direction and memorable performances led by the exceptionally talented Merila Zare'ei (Track, About Elly). Well crafted and well paced. Stars: Behrouz Shoeibi, Siavosh Tahmoures, Vahid Rahbani.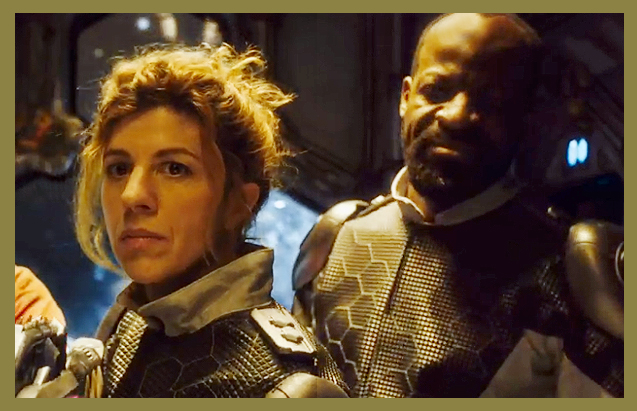 Jean-Michel Tari (France), Dark Cell, Film Short – Entertaining direction from BAFTA-nominee Tari, follows two convicts in a space prison, armed guards and blood-thirsty zombies. What follows is deception, mind-games and plot twists.  Creative script, poignant message, beautifully crafted with engaging performances.  Alain Figlarz (The Bourne Identity), Juliette Tresanini, Jonathan Pineau Bonetti, Pol White, Eric Debrosse.
Mayo Clinic (USA), Finding Substance X: The Team That Created Cortisone, Health / Medical – Meticulously researched and superbly laid out, this doc tells the story of the discovery of cortisone – one of the greatest medical breakthrough in the 20th century.  With excellent visuals and supporting graphics, archival footage and audio recordings.  Purposefully scripted and tightly edited.  From Mayo Clinic Heritage Films.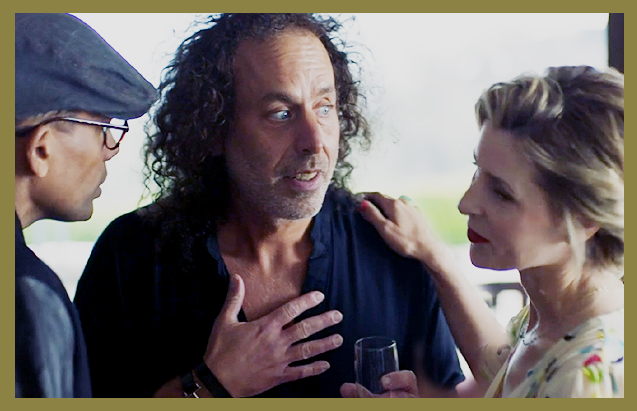 Jordan Walker-Pearlman (USA), The Requiem Boogie, Film Feature – A surreal film about former child actor mourning his movie star dad, uninvited crazy strangers and the beauty of refusing to play by the rules. Engaging performances by a talent cast. Pearlman, Rosie Fellner, Hill Harper, Ever Carradine, Emmy-winner David Clennon, Emmy-nominees Tracie Thoms and Gregory Itzen. Soundtrack Emmy-nominee David Kahne.
Julio del Alamo (Spain), Brearth, Experimental – An emotionally moving and stunning visual odyssey of an evolutionary journey through a contaminated human dystopia packed in plastic waste that suffocates. The future is now. The earth is dying. The human being decomposes and recycles, perishable material until now. An experimental animation with AI-generated visuals that will take your breath away.  Exceptional in every way.
Natalya Omelchenko (Russia), Concert for Mitya / ХОЧУ ТУДА, Children / Family Program – Mitya is a child with autism, passionately loving the world of music. Through music he feels the harmony of the world. Constantly being kicked out of the music hall one day he sees a famous musician is coming and he wants to attend. Despite all odds – his dreams come true in an unexpected way.  Authentic performances from a talented cast.
John M Forte (USA), Words, Film Short – Two bumbling gangsters find themselves in a warehouse with their boss's exotic dancer girlfriend, a hooded man tied to a chair and a series of mishaps when the unexpected transpires. A darkly humorous and intelligently witty script presented by a talented veteran cast. Enrico Colantoni, Robert Hallak, Nina Bergman, Dan Lauria, Tony Passaro.
Luke Bradford, Korn Ferry (United Kingdom), Grace, Disability Issues – An expertly crated and tightly presented doc – tells the tale of "radical acceptance" through the  story  of medical student Grace Spence Green – as she creates a new life following a tragic accident that took her ability to walk. Beautiful production design, saturated colors, creative cinematography and well crafted, tight story-telling. Korn Ferry / Frogspawn Film
Maggie Jones and Brad Jones (USA), CANCER/EVOLUTION: The Dustbin of History, Doc Feature – Episode 1 of a docuseries on the metabolic theory of cancer. From Nobel laureate Otto Warburg, a gay, Jewish scientist under aegis of the Nazis – it shows how his theories informed discoveries, biases and politics of future research. Interesting interviews and exceptional graphics.

Chris Mugford (United Kingdom), Gypsy Fire Dance, Music Video, Editing, Videography
Chris Mugford (United Kingdom), Roddas Clotted Cream, Commercial / Infomercial, Industrial / Technical / Business, Sales / Branding / Product Demonstration
Ehsan Eslami (Iran), Conscience, Film Short
Eugene Tatarov (Russia), DEAD FOREST'S BREATH, Entertainment / Drama
Felix Swahn (Sweden), Being A Dog, Animation
Isaac Brown, Ana Paula Habib and Stacey Goldring (USA), TRACES, Voices of the Second Generation, Jewish
J.P. Ferré (France), DCS: The Right Stuff, Animation, Editing
Jason Borkland (USA), The Time is Now, Documentary Short
Jean-Michel Tari (France), DARK CELL, Post-Production Overall, Direction, Viewer Impact: Entertainment Value, Script / Writer (Jean-Michel Tari), Television – Pilot Program, Television – Program / Series
Jiwon Yoon (Korea), Life Decision, Animation (Student)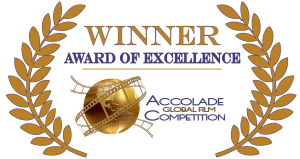 John M. Forte (USA), Words, Cinematography (Curtis Boggs)
Jonathan Verleysen (France), Metamorphosis, Music Video
Jordan Walker-Pearlman (USA), The Requiem Boogie, Actress: Supporting (Ever Carradine as Aunt Geoff), Ensemble Cast, Script / Writer (Jordan Walker-Pearlman), Original Score (Composed by David Kahne), Direction (Jordan Walker-Pearlman), Actor: Supporting (David Clennon as Buddy), Actor: Supporting (Hill Harper as Washington)
Julio Del Alamo (Spain), BREARTH, Nature / Environment / Wildlife
Justin Hsieh and Chloe Spanos (Australia), Operation Save The Moon, Animation (Student)
Katie Goodman (USA), The Karens, Direction, Film Short
Kipp Howard (USA), Rumble Rumble, Script / Writer
Kyle Saylors (USA), A Perfect Love, Documentary Short
Les Carlsen and C.G. Ryche (USA), River, Music Video, Original Song, Direction
Levi C. Maaia (USA), Pathways to Invention, Documentary Feature, Direction, Viewer Impact: Motivational / Inspirational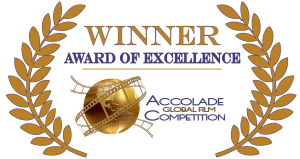 Luke Bradford and Korn Ferry (United Kingdom), Grace, Documentary Short
Maggie Jones and Brad Jones (USA), CANCER / EVOLUTION Episode 1: The Dustbin of History, Women Filmmakers
Marcus Paul Peters (Australia), Beyond Ink: Deep Water, Television – Pilot Program, Documentary Short, Direction
Martin Zalba (Spain), La Palma, Documentary Short
Matěj František Preisler (Czech Republic), Adult Exam, Film Short (Student), Actor: Leading (Student) (Michal Pazderka as Matyáš Preiss)
Mayo Clinic (USA), Born in a Storm: The Tornado That Gave Rise to Mayo Clinic, History / Biographical, Special Purpose Productions
Mayo Clinic (USA), Finding Substance X: The Team That Created Cortisone, Research
Mehmet Tanrisever (Turkey), THE APPRENTICE'S QUEST, Film Feature
Michael D. Kretzmer (United Kingdom), J'Accuse! A cry from the killing pits of Lithuania, Liberation / Social Justice / Protest
MJ Sieber (USA), Prepared, Film Short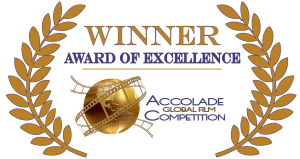 Muxel Paule (France), Tom and Luce, Film Feature
Nasser Aldhaheri (United Arab Emirates), Millstone, Direction, Documentary Feature
Patrick John Angele Knight (Belgium), ANKH, Original Score (Patrick John Angele Knight)
Roman Bataev (Russia), Psychics / Экстрасенсы, Webisode
Ron James (USA), Accidental Truth – UFO Revelations, Documentary Feature
Shannan Zhang (China), You are My Youth, Asian
Simone Vrech (Italy), The Longobard Warrior, Documentary Short
Stewart M. Schulman (USA), Left Alone Rhapsody – The Musical Memoir of Pianist John Bayless, Documentary Feature, Direction, Disability Issues, Editing
Yaroslav Osetrov (Russia), Пока, рыбка / Goodbye, fish!, Film Short
Zeberiah Newman (USA), Unexpected, Documentary Short, African American, Public Service Programming / PSA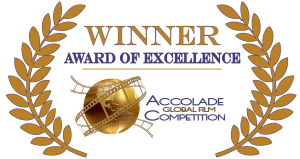 Click the Below for Award of Merit winners!
Click the Below for Award of Recognition winners!