Waging Change – Abby Ginzberg

Abby Ginzberg (USA), Waging Change, Doc Feature – A hard-hitting look at the challenges faced by sub-minimum wage restaurant "tip" workers and the advocates who are fighting to change the system. Featuring two-time Oscar-winner Jane Fonda, Oscar-nominee Lily Tomlin, Saru Jayaraman (President of One Fair Wage, Author of Forked) and Congressional Rep. Alexandria Ocasio-Cortez – who are all working tirelessly for "One Fair Wage" campaign. The doc weaves together the female driven movements that reveal an American workers' struggle hidden in plain sight – the effort to end the federal tipped minimum wage of $2.13 for restaurant servers and bartenders and the #MeToo movement's efforts to end sexual harassment. The film shines a spotlight on the challenges faced by restaurant workers by intertwining stories of individuals with shocking facts about the industry. Well-paced, informative and alarming. Deftly directed by Abby Ginzberg (Peabody Award winner and Consulting Producer on Oscar® nominated The Barber of Birmingham), tight and creative editing by Marta Wohl and Jim McSilver with DOP Oscar®-nominee Vicente Franco.


Car Keys – David Anderson


David Anderson (United Kingdom), Car Keys, Film Short – Keith has spent so many years caring for his mum, he barely notices himself anymore. He's got his routine, he's got his coping mechanism, and he's just getting by. But Keith isn't living. And neither is Margaret, his bed-ridden mum. Eating the same packed lunch every day, holding down a desk job at the council, and caring for his dying mum might not be much of a life; but Keith has it worked out. He has, that is, until his car keys go missing. Now Keith's whole world order slips from under his feet to leave him floundering. Is this the end or just the beginning? A achingly raw portrayal of a modern day carer – with sensitive direction by Anderson, a compassionate script by Amy Rich and honest performances by a talented cast. Stars: veteran actors Robert Daws (Poldark, Sicknote, The Royal), Linda Armstrong (Coronation Street, The Royal, Doctors) and Virginia Stride (Hustle, The Avengers).  Produced by BAFTA-nominee Clair Robinson.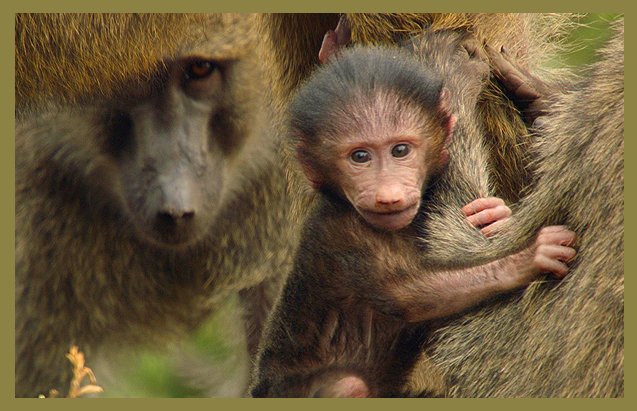 Oliver Goetzl (Germany), Mt. Suswa-Life in a Volcano, Nature / Wildlife – Goetzl brings his exceptional wildlife filmmaking talents to Mt Suswa in Kenya – the only place in the world where baboons roost in caves. A rare and mysterious place – showcasing an abundance of wildlife and previously unseen behaviors. A well-crafted script, exceptional footage, entertaining narration and beautiful cinematography. Aired NDR.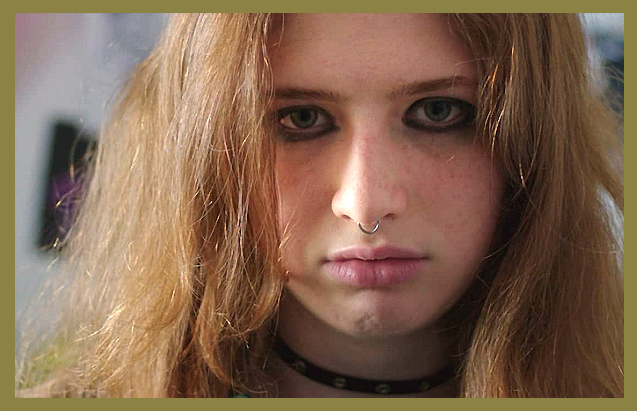 Nir Berger (Israel), Touch, Film Short – A dark comedy in the age of social media. Aggressive, self-conscious teen Adel insults her classmates online and falls for another internet troll. Insisting he see her photo – she uses a pretty girl from Syria – sparking an unexpected relationship. A short with many profound layers and important social commentary. Creative direction and convincing performances. Stars Neta Roth.
Lynda Reiss (USA), Lancaster Park, Film Short – A single mother assumes the worst of her daughter. After destroying what she believes to be incriminating evidence she becomes lost in the desert where she learns that not everyone is as they seem.  Subtly suspenseful and authentic performances. Written by John Craine. Stars Sara Arrington (Bosch, The Divide), Neil Napier (The Disappearance) Dana Koops (Driver's Ed).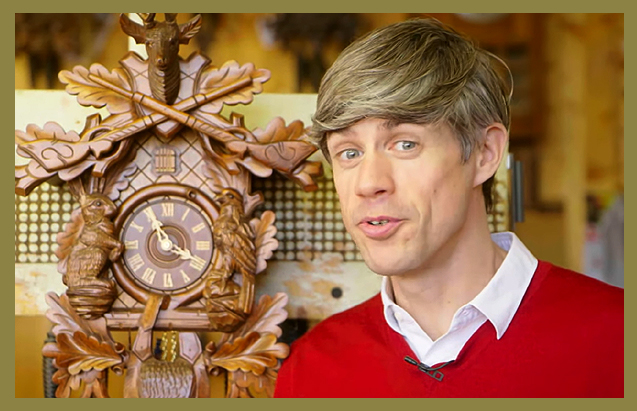 Olaf Mueller, Deutsche Welle (DW) Redaktion Euromaxx (Germany), Europe to the Maxx, Series –   A highly entertaining series following reporter Hendrik Welling to the wildest places in Europe. From enormous aquariums, to alpine bob sleds to the world's largest cookcoo clock – DW showcases it's creative talents and excellent production values  – from subject matter to creative camera shots.  Airs on DW TV and internet streaming.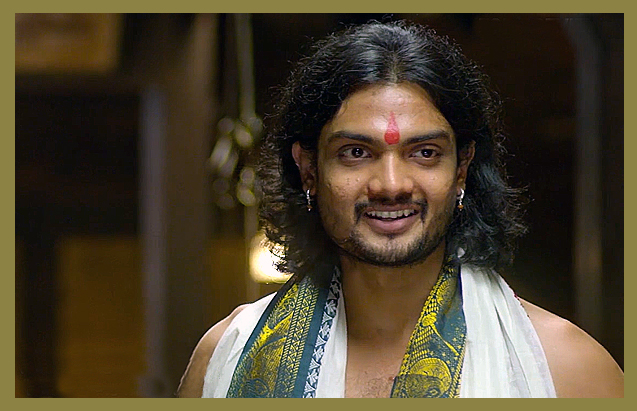 Aparana S Hosing (India), Kaanbhatt, Child / Family Feature – An innocent child lands himself amidst relationship between ancient Indian Vedas & modern science. He is interested in neither but as fate has it, his life will change course when he meets a mysterious sage. Mystical, poignant and relevant to our times. From Rash Productions. Stars Bhavya Shinde, Rugved Mule, Manisha Joshi, Vipin Borhate, Sanjeev Thandel.
Erik Borner (Germany), Silence, Film Feature – A busy man in a coffee shop and an older gentleman at an idyllic lake seem magically linked. An homage to life and what matters most. Lush cinematography and engaging characters. Michael Mendl (Dark), Erik Borner (Lindenstraße), Sandra Fleckenstein (Zweite Zukunft) and Marianne Sägebrecht (SOKO 5113).  Bluescreen Entertainment GmbH and Atlas International Film.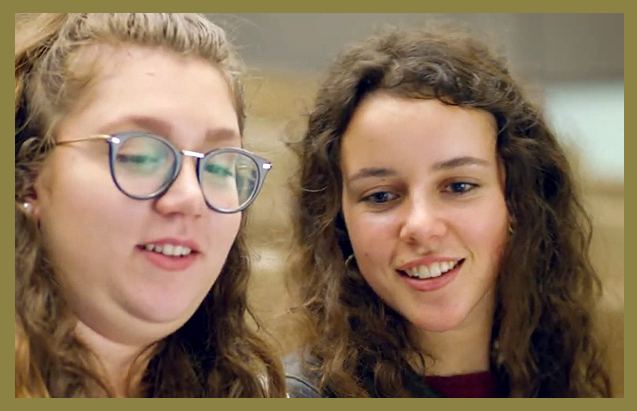 David Pichler (Germany), Together we are Brixen, Tourism / Travel – Pichler creates a unique and engaging tourism film to promote the beautiful city of Brixen in the South Tyrolean Alps. A hiker who asks a local gentleman for directions –  is greeted with stories of Brixen's charms and picturesque visuals of all it has to offer. Outstanding technical craft anchors the piece including cinematography, scripting and sound design.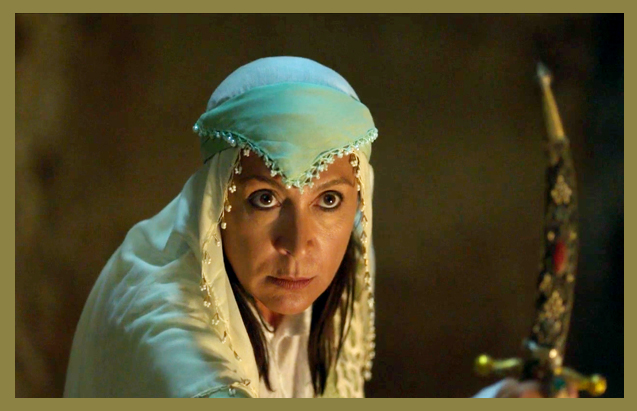 Mehmet Tanrisever (Turkey), Once Upon a Judgment Day, Film Feature – A story-teller in rural Anatolia loses her husband on a mountain. Hiding his body in a cave she encounters three murderous bandits who want to kill her. She begins to dramatically weave the tales of their lives not knowing if they will ultimately repent – or kill her. Stars Asuman Dabak, Soydan Soydas, Suleyman Kabaali, Tarik Tanrisever, Mehmet Tanrisever.
Shahab Najafi (Iran), I Won't be Right Anymore (Dorost Nemisham), Music Video – A haunting and moody video starring Sirvan Khosravi who is singing about a lost love. But the song parallels his life as the video shows his dreams of the future where he may lose his life. Creative shots and camera work combined with impactful metaphors harmonize with the melancholy notes of the song.

Alan Chriest (USA), Heartsounds, Film Short
Alexander Bradley (United Kingdom), Since Yesterday, Experimental, Film Short
Anthony von Seck (Canada), Limbo, Film Short
Bob Celli (USA), The Keeper, Film Short
Christian Uhlig (Norway), An Arctic Fairy Tale, Nature / Environment / Wildlife
David Pichler (Germany), Together we are Brixen, Direction (David Pichler), Script / Writer (David Pichler), Cinematography (Thomas Wittmann), Editing (Merish Claren)
Dawn Gifford Engle (USA), The Dalai Lama: Scientist, Documentary Feature, Women Filmmakers
Ema Kugler (Slovenia), Man with Shadow, Women Filmmakers
Emilie Chetty (Australia), Painting Persiphine, Film Short
Fabrizio Borni (Italy), Afterlife people, Film Short
George Siegal (USA), The Last House Standing, Documentary Feature
Hironori Sakurai (Japan), The Story Beyond a Cup of Sake, Documentary Feature
Ivana Bozic (Croatia), Aleksi, Film Feature
James Anaquad Kleinert (USA), Mustangs & Renegades – Episodic Series, Nature / Environment / Wildlife
Jan Woletz and Stefan Polasek (Austria), WIENERLAND, Television – Pilot Program
Jason Edwards (USA), Love Goes Public, Christian, Documentary Feature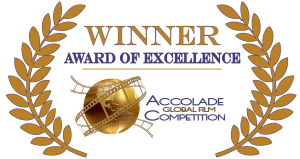 Joe Stramowski (USA), BORROWING, Film Short
Jonas Stenstrom (USA), Decoding the Driftless, Documentary Feature, Nature / Environment / Wildlife
Jonny Caplan (USA), TechTalk, Television – Program / Series
Lynda Reiss (USA), Lancaster Park, Women Filmmakers
Matthew Taylor (USA), MARCEL DUCHAMP: THE ART OF THE POSSIBLE, Documentary Feature
Mehmet Tanrisever (Turkey), STRINGS OF SORROW, Disability Issues, Film Feature, Islamic
Mehmet Tanrisever (Turkey), ONCE UPON A JUDGMENT DAY, Islamic
Michael Hilf (USA), Smoking Wet, Actress: Leading (Robin McDonald as Lois Yerdun)
Michele Mellara and Alessandro Rossi (Italy), Life is Deadly, Film Feature
Nathan Crane (USA), Cancer; The Integrative Perspective, Documentary Feature
Oliver Goetzl (Germany), MT. SUSWA – LIFE IN A VOLCANO, Nature / Environment / Wildlife, Cinematography, Direction, Editing, Original Score (MT. SUSWA – LIFE IN A VOLCANO by Jörg Magnus Pfeil and Siggi Mueller)
Phil Comeau (Canada), BELLE-ILE IN ACADIE, Documentary Short
Sarah Ann Kennedy Parr (United Kingdom), British Animation Women Breaking The Mold, Women Filmmakers
Susan Maughlin Wood (USA), Coastal Fire: A Common Diary, Original Score (Coastal Fire Suite by Susan Maughlin Wood)
Toni Escandell and Jordi Escandell, Paleârtica Films (Spain), MENORCA, BIOSPHERE RESERVE, Nature / Environment / Wildlife
Wilfried Meance and Olivier Ducray (France), Good Ol' Bernie, Film Short
Willa Kammerer (USA), Starting at Zero: Reimagining Education in America, Documentary Feature, Educational / Instructional / Training, Women Filmmakers
Click the Below for Award of Merit winners!
Click the Below for Award of Recognition winners!