Oliver Goetzl – LOST KINGS OF BIOKO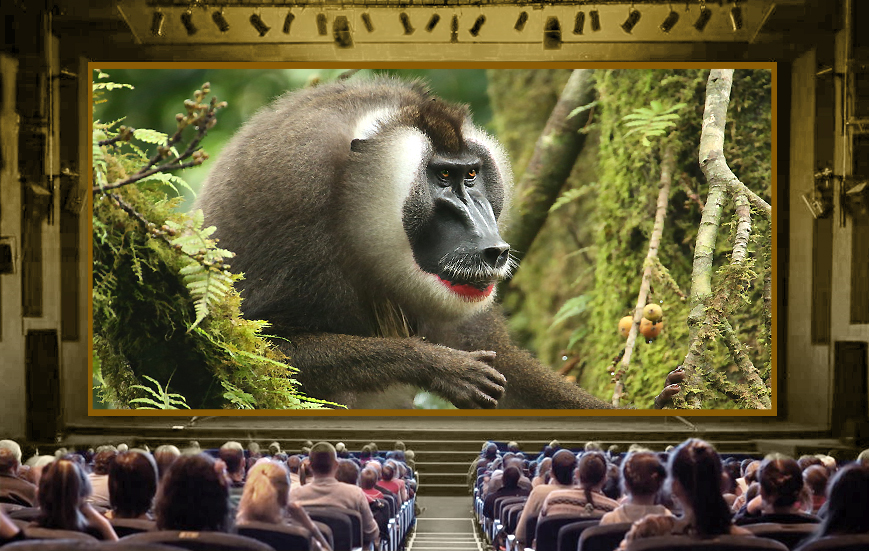 Oliver Goetzl (Germany), LOST KINGS OF BIOKO, Doc Feature and Nature/Environment/Wildlife – In terms of filming difficulty – wildlife documentaries could be named among the hardest to make.  No CGI, no actors, nothing but unpredictability and often taking weeks in bizarre places to get even one shot. Goetzl and film partners Justin Jay and Ivo Nörenberg deliver exceptional work on Bioko. Informative with an amused and entertaining script, stunning visuals, excellent sound design and a soundtrack that is alternatively poignant and playful. Bioko is an isolated island off the coast of Africa, covered by primeval rainforest and inhabited by a greater variety of species than nearly any other place on Earth. The ruler of this realm is one of the world's least known primate species, the drill. Historically revered, indigenous folklore tells us of a drill king who ruled the island's forests, a place where drills still play a critical role in the health of an ecosystem known to scientists as a biodiversity hotspot. This film explores the secret lives of drills and their mysterious island home as we follow a family group and a newborn who discovers this tropical paradise with all its challenges for the first time. Narrated by voice actor Colin Solman. Producers: Gulo Film Productions for NDR Naturfilm / Doclights. Co-produced by NDR, WDR, ARTE, ORF, SMITHSONIAN CHANNEL, SVT.

Benjamin Howdeshell (USA), Withorwithout, Music Video – A horror film/music video about a couple who are victims of a home invasion. Milla Jovovich (The 5th Element, Resident Evil) delivers a tension filled performance to an eerily upbeat tune by Berlin band Parcels who appear as the intruders. Deft direction keeps it intense and finishes with a twist. With Carsten Norgaard (AVP: Alien vs. Predator).
Ruán Magan (Ireland), The Irish Revolution, Doc Feature – Narrated by Golden Globe nominee Cillian Murphy (The Dark Knight Rises). Aired on RTÉ this exceptionally well-crafted doc traces Ireland's history with a fresh focus on mass movements, international facets and the role of workers and women. Deft direction by Magen (Emmy winning The Men Who Built America and Emmy / Peabody winning Banaz – A Love Story).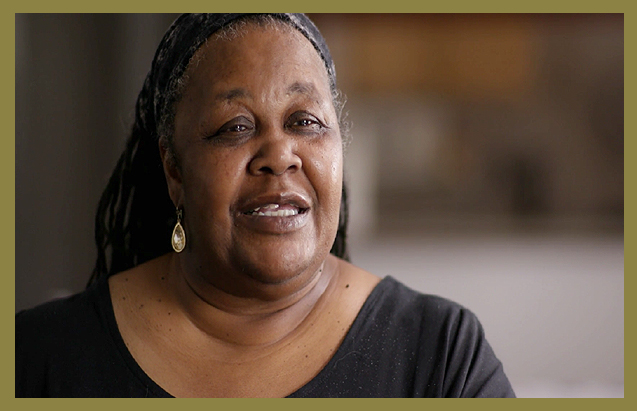 Matt Wechsler, Annie Speicher (USA), Right to Harm, Doc Feature – Emmy-nominees Wechsler & Speichers' exposé on the public health impact of factory farming in the USA, told through the eyes of residents in rural communities. When pushed to their limit, these disenfranchised citizens band together to demand justice from their legislators. Eye opening and disturbing with a fresh take on yet another atrocity of factory farming.
Angela Andersen (USA), Inviolable – The Fight for Human Rights, Doc Feature – Travels the globe interviewing citizens and activists as it takes stock 70 years after the Declaration for Human Rights. Excellent footage and narrative carried through by Kenneth Roth from "Human Rights Watch", former US-Secretary of State Madeleine Albright and German President Joachim Gauck. Aired on ARTE and ZDF.
Umut Aral (Turkey), Good Game, The Beginning, Film Feature/ Children – A recent high school grad and talented gamer is helping to support his mother and dying sister. One day he is approached to join a pro team called the "Odd Five" and his life is changed forever. A lively frolic through the twists of tournament gaming and life lessons. Stars:  Mert Yazicioglu, Yiğit Kirazcı, Afra Saraçoglu, Kerem Bürsin.
Andrei Severny (USA), Buried Seeds, Doc Feature – Chronicles the journey of immigrant Vikas Khanna from a bullied child with club feet in India to an international Michelin Star Chef and food show celebrity. A timeless and true story of human passion, willpower and resolve in the face of adversity, Khanna shares his meaningful philosophy of life accompanied by beautiful visuals and emotive soundtrack.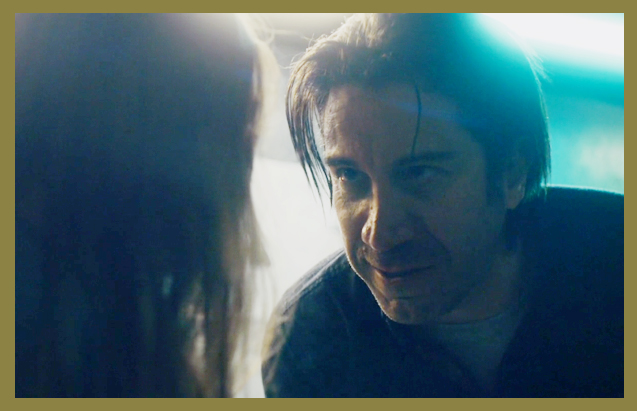 R Paul Wilson (United Kingdom), Isolani, Film Feature – 17-year old single mother Isla witnesses the murder of a police informant and becomes a pawn in a dangerous game. Outstanding pacing and performances. Jim Sweeney, (Outlander), Kate McLaughlin (Silent Witness), Gianni Capaldi (Feel the Dead), Atta Yaqub (Emmerdale) Catriona Evans (Take the High Road). ………………………………………………………………………….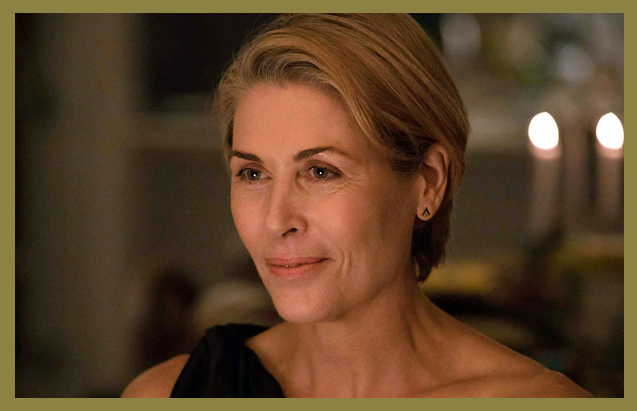 Dorthe Scheffmann (New Zealand), Vermilion, Film Feature – An intimate, character-driven drama is a meditation on life, death and the strength of family and friends in a summer of crisis. Poignant and thought provoking. Stars: Jennifer Ward-Lealand (Auckland Daze), Theresa Healey (Filthy Rich), Emily Campbell (The Shannara Chronicles), Goretti Chadwick (Orange Roughies).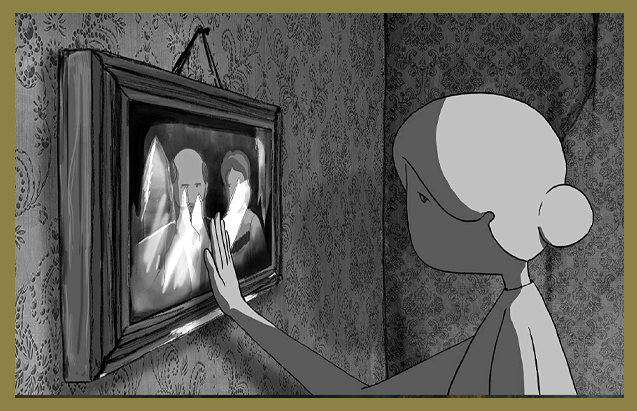 Farnoosh Abedi (Iran), Tangle, Animation –  Maliheh GHolamzadeh wrote and directed this moving glimpse into the life of a girl during wartime and the story of people that must leave their home because of war. Beautifully crafted and imaginative using the metaphor of strings that tie us to our history. A reflective ride of emotions and impact highlighting one of the most extreme humanitarian crisis of our times.
Xaver-Maria Zirngibl (Germany), Ares Design for Land Rover Defender, Commercial / Post-Production – An extreme expression of the iconic British 4×4, offering power, poise, luxury and panache in one stunning package. Shown through this exhilarating commercial featuring rich cinematography, pulsing soundtrack and exceptional editing and finishing.

Abby Dunn (Australia), Control, Documentary Short
Adelina Anthony (USA), The Serenade, Film Short
Alan Williams (USA), Far From Home, Original Score (Far From Home by Alan Williams)
Anar Azimov (Ukraine), Six, Film Feature
Angela Alvarado (Puerto Rico), 2NITE 2NITE, Latin / Hispanic, Music Video, Women Filmmakers
Cheryl Halpern, Mitchell Stuart and Alex Dolginko (USA), Remembering: The Maurits Kiek Story, Documentary Short, Jewish, Liberation / Social Justice / Protest, Women Filmmakers
Dorthe Scheffmann (New Zealand), Vermilion, Actress: Leading (Jennifer Ward Lealand as Darcy), Actress: Supporting (Goretti Chadwick as Sila), Women Filmmakers
Ece Soydam and Mathieu Dumond (Turkey), 67 49 32 North, Nature / Environment / Wildlife
Eve Ash (Australia), Man on the Bus, Documentary Feature, On-Camera Talent (Eve Ash), Women Filmmakers
Jens Westphalen and Thoralf Grospitz (Germany), Elephants up Close  – Dangerous Neighbours, Nature / Environment / Wildlife
Jesper Isaksen (Denmark), NO EXIT 2 – RISE AGAINST, Film Short
Johm Papola (USA), Love Gov 2: A Crisis Not to Waste, Film Short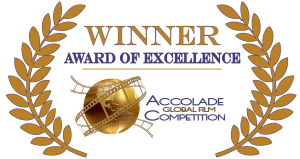 Jon Osaki (USA), ALTERNATIVE FACTS:  The Lies of Executive Order 9066, Asian, Liberation / Social Justice / Protest
Louise Marie Beauchamp (Canada), Anything for the ones we love, Native American / Aboriginal Peoples, Nature / Environment / Wildlife
Mehmet Tanrisever (Turkey), BOZKIR LOOK AT THE BIRDS, Film Feature, Islamic, Direction
Mehmet Tanrisever (Turkey), FREE SLAVE, Film Feature, Islamic, Direction
Natalia Koryncka-Gruz (Poland), A MINOR GENOCIDE, Documentary Feature
Oliver Goetzl (Germany), LOST KINGS OF BIOKO, Nature / Environment / Wildlife
R Paul Wilson (United Kingdom), Isolani, Actress: Leading (Kate McLaughlin as Isla Corrie)
Riccardo Di Gerlando (Italy), Hady, Liberation / Social Justice / Protest
Shane Vertmooten (USA), Ocean Quest XPRIZE Competition Documentary, Children / Family Programming Christian, Documentary Short (Student)
Sunny Clarke (United Kingdom), The Lost Sole, Animation
Suyoung Jang (USA), Shattered, Animation, Asian, Film Short, Liberation/Social Justice, Women Filmmakers (Student)
Takumi Kawakami (Australia), Paper Crane, Film Short (Student)
Vasiliy Klimov (France), The art of making wine, Web Tube Length Video
Yana Sar (USA), Yellow Arrows, Film Short
Click the Below for Award of Merit winners!
Click the Below for Award of Recognition winners!