Aleksandras Brokas (Lithuania) – Endless Corridor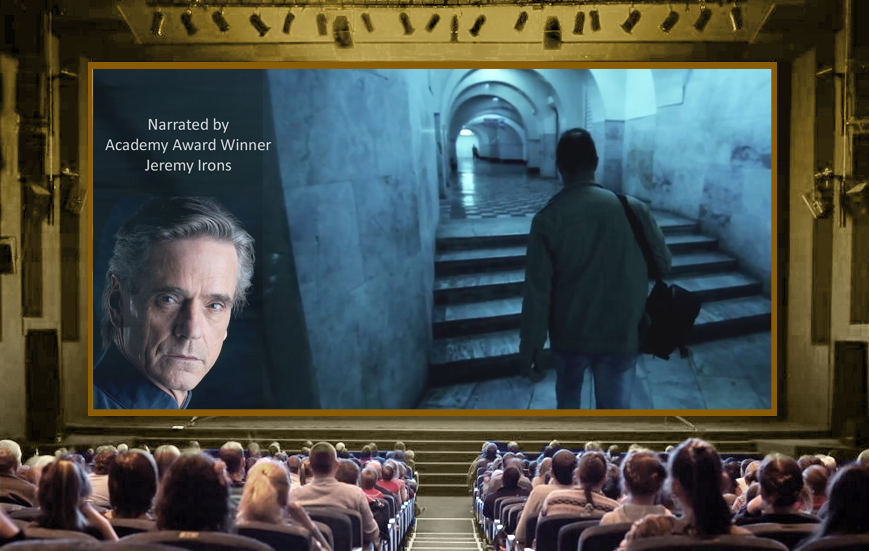 Aleksandras A. Brokas (Lithuania), Endless Corridor, Documentary Feature – Narrated by Academy Award winner Jeremy Irons, Endless Corridor is the definitive account of the heart-rending human rights tragedy in 1992 when hundreds of Azerbaijanis were massacred after Armenians stormed the city of Khojaly. The film follows Lithuanian journalist Richard Lapaitis on a trip back to Azerbaijan 20 years after he covered the story that has haunted him ever since. Includes interviews with the survivors and spine chilling admissions from the perpetrators. A riveting documentary that unfolds like a dramatic narrative with exceptional lighting and cinematography. Executive produced by Emmy Award winner Gerald Rafshoon.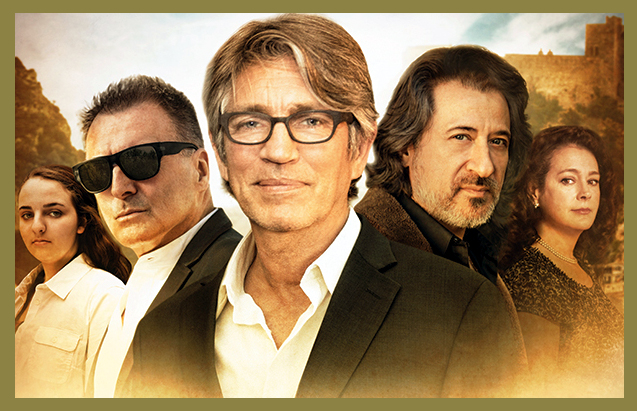 David Healey (USA), The Leaves of the Tree, Feature Film – A dying man follows a country doctor to Sicily desperate for a cure, but finds himself in a mystery dating back to the time of the Apostles. Past, present and future intersect through the ongoing struggle of belief and faith.  Starring Eric Roberts, Sean Young, Federico Castelluccio and Armand Assante.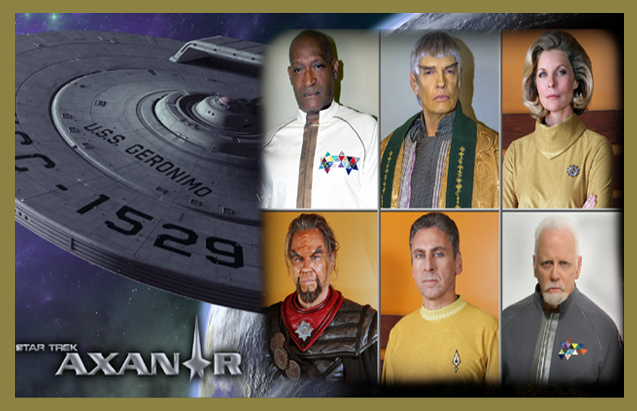 Alec Peters (USA), Prelude to Axanar, Film Short – Exceptionally crafted as a fictional documentary it is the story of Kirk's hero and the war with the Klingon Empire. Richard Hatch (Battlestar Galactica), Tony Todd (Star Trek), Kate Vernon (Battlestar Galactica), JG Hertzler (Deep Space Nine).  With Emmy winners Adam Howard, John Iacovelli and Oscar winner Frank Serafine.
Susanne Boeing (Germany), Wintereise, Film Short – Walter is waiting at the last station of his journey through life. His family and friends all know what is best for him. But in the end they have to understand that his ending belongs only to him.  A thoughtful and moving exploration of one of life's most profound experiences.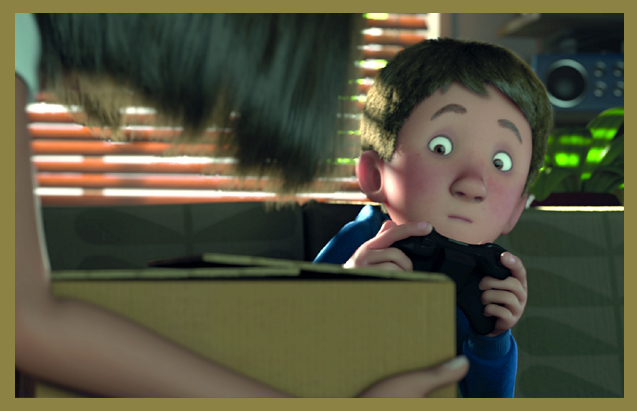 Anna Matacz (Germany), The Present, Animation – The short tells the story of a boy who'd rather spend his time indoors playing videogames instead of discovering what's waiting beyond the front door of his home. One day his mum decides to get a little surprise for her son, which makes it hard for him to concentrate on his video game.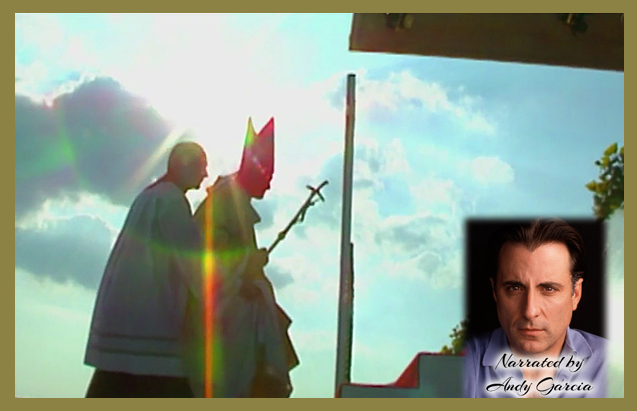 David Naglieri (USA), John Paul II in America: Uniting a Continent, Documentary Feature – Driven by his singular conviction of a "United American Continent",  St. John Paul II's travels from Argentina to Alaska generated massive crowds, shaped an entire generation and ultimately changed the course of history. Narrated by Academy Award nominee Andy Garcia.
Chris Robb (United Kingdom), Utopia, Feature Film – Three intersecting stories of loneliness and isolation. An Afghanistani woman travels to the UK for artificial insemination. Complications arise when she learns the father is from a military family and were part of the forces in her homeland. Starring Arun Bali, Hannah Spearritt, Andrew Shaver and Martine Malalai Zikria.

Aaron Daniel Taylor (USA), We Know Not What We Do, Documentary Feature, Liberation / Social Justice / Protest
Adam Stern (Canada), The Adept, Film Short, Direction, Original Score (The Adept), Actor: Leading (Adam Greydon Reid ad Ben), Actress: Leading (Jennifer Spence as Maddy)
Axel Primavesi (Germany), DW Euromaxx Special Edition 25th Anniversary Fall of the Wall, Television – Live Events, Arts / Cultural / Performance / Plays and DW Euromaxx Mini Series Show Time, Arts / Cultural / Performance / Plays, Entertainment / Drama / Dance / Variety
Benny Lau (Hong Kong), Wong Ka Yan, Film Feature
Bob Celli (USA), Figs For Italo, Film Short
Brad Hasse (USA), Texting Hat, Web Tube Length Videos
Bryan Fox (USA), We. Alone., Music Video
Chris Concannon (USA), ART BASTARD, Documentary Feature
Christine Wagner (Germany), SHORT TIME HEROES, Women Filmmakers
Francisco Fuertes (USA), YOU. ME. BATHROOM. SEX. NOW., LGBT
Hsun-Chun Chuang (Taiwan), Switch Man, Animation
Joe Ferrera (United Kingdom), Route Canal, Film Short, Television – Pilot Program, Actress: Leading (Eva Pope as Caroline)
John Michell (United Kingdom), TATTOOED, Tube Length Videos
Jorge Diaz de Bedoya (Paraguay), Luna de Cigarras, Film Feature
Josh Funk (USA), The Spaceman, Film Short
Julia Pajot and Dominique Monfery (France), Au Fil de l' Eau, Original Score (Au Fil de l' Eau by Julia Pajot), Animation, Creativity/Originality
Kalle Ljung (Sweden), Antarctica, Nature / Environment / Wildlife
Kalyn Steel (Canada), The Leon Show S5 Ep58, Interview / Talk Show
Kane Farabaugh (USA), The Greatest Honor, Documentary Short
Linda Notelovitz (South Africa), Kool South, Documentary Short, Film Short, Direction, Cinematography, Creativity / Originality, Arts / Cultural / Performance / Plays
Luis Fanti (Australia), Binary, Film Short
Margaret Poindexter (USA), Decoding Baqtun, Documentary Feature
Mayo Clinic (USA), The Real Moonlight Graham: A Life Well Lived, Special Purpose Films
Mayurica Biswas (India), Undercover Asia: Voices Under the Mango Tree, Liberation / Social Justice / Protest
Orin Mazzoni (USA), Sharing the Rough, Documentary Feature
Patrick Gilles (USA), America is Still the Place 2015, African American
Paul Hastings (USA), Roses, Christian
Phil Allocco (USA), THE TRUTH ABOUT LIES, Film Feature, Actress: Leading (Odette Annable as Rachel Stone)
Randall Stith (USA), Psychiatry: An Industry of Death, Documentary Feature
Sandeep Balhara (Poland), Everything's alright, LGBT (Student)
Sandra Boynton (USA), COWS (Moosic Video), Children / Family Programming
Sarah Keogh (USA), Sacred Sites: Ireland, Documentary Short, Religion / Ethics
SB Films & City Point Films (USA), TRENT, Original Score (Original score by Justin Bell)
Sean McNamara (USA), Hoovey, Film Feature, Religion / Ethics
Stanlee Ohikhuare (Nigeria), VERDICT (The LaVena Johnson death Case), Liberation / Social Justice / Protest
Stephanie Kovac (USA), LUBE JOB, Documentary Feature, Nature / Environment / Wildlife
Susanne Lenz-Gleißner (Germany), Gutenberg in the Cyberstorm, Documentary Short
Vic Sarin (Canada), The Boy From Geita, Documentary Feature
Zeynep Kocak (Turkey), TICK TOCK, Women Filmmakers
Click Below for Award of Merit winners!
Click Below for Award of Recognition winners!