Chris Gero – The Sound of Us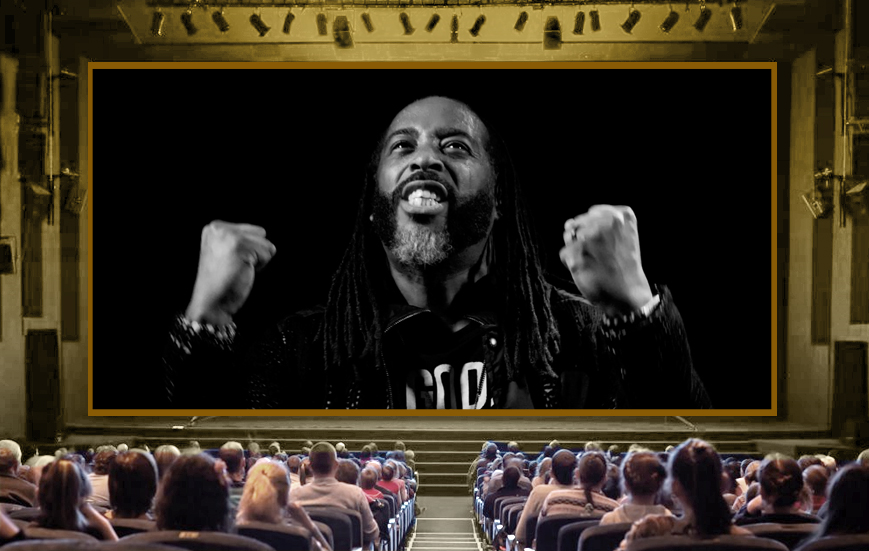 Chris Gero (USA), The Sound of Us, Doc Feature – 12-time Emmy Award winner and Grammy-nominated record producer Gero delivers an inspiring ode to the power of music – to change our lives and impact the world. Filmed over the course of 2.5 months, across five countries, in the midst of the global COVID-19 pandemic, this groundbreaking film helps define the magic of music, in an epic celebration of hope, humanity and unity. It aims to give voice and sound to the inexplicable, exploring not only the impact of music on our current environment and existence but also its historical impact through varied seasons of humanity. "The Sound of Us" weaves inspiring stories about the beauty and goodness of music with interviews and compelling stories (such as Italian composer Francesco Lotoro who has dedicated his life to finding and resurrecting songs written in World War II concentration camps) and striking performances by artists such as Grammy-winner Sarah McLachlan, Ben Folds, Grammy-winner Eric Whitacre, Preservation Hall Jazz Band, Grammy-winner Hiromi, Grammy-winner Antonio Sanchez, Grammy-nominated Butch Walker, Will Wells, Grammy-nominated Patti Smith, and many more… With a show-stopping evocative performance by Avery*Sunshine and an unparalleled soul-stirring re-imagination of Amazing Grace by Grammy-nominee spoken word artist Sekou Andrews. Combined, these powerful vignettes illustrate how music heals us, gives us hope for the future, keeps our heritage and history alive, allows us to have the most difficult of conversations, sheds light on current struggles, and continues to invite us back to the thing that unites us all – music. Gero also composed the beautiful soundtrack. Winner of the prestigious 2021 Cannes Music That Matters Award.

Maria Brendle – Ala Kachuu (Take and Run)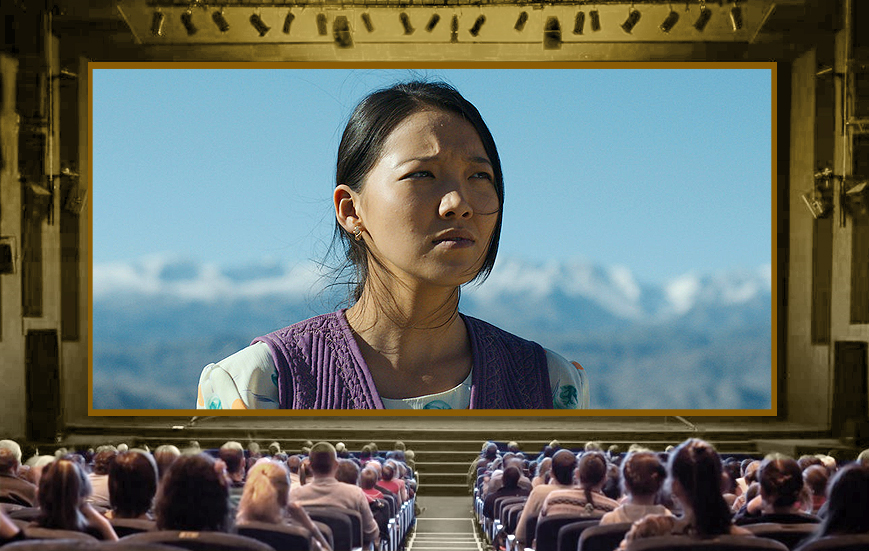 Maria Brendle (Switzerland), ALA KACHUU – Take and Run, Film Short – ** Nominated for a 2021 ACADEMY AWARD! ** 19-year old Sezim wants to fulfill her dream of studying in the Kyrgyz capital when she gets kidnapped by a group of men and taken to the hinterland. There she's forced to marry a stranger. If she refuses, she is threatened with social stigmatization and exclusion. Torn between her desire for freedom and the constraints of Kyrgyz culture, Sezim desperately seeks for a way out. Based on true fates of thousand of young women each year, "Ala Kachuu" brings this practice to light through a story that is both eye-opening and gut wrenching. Beautiful cinematography and authentic performances. Stars: Alina Turdumamatova, Nurbek Esengazy Uulu, Madina Talipbekova, Jandat Djamanbaeva, Taalaykan Abazova, Aybike Erkinbekova.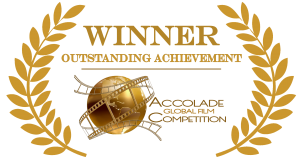 Klaus Naumann, Naumann Film –Villeroy & Boch – Innovations 2021

Klaus Naumann, Naumann Film (Germany), Villeroy & Boch – Innovations 2021, Sales / Branding / Product Demonstration – An exquisitely produced sales film which chronicles the history of Villery & Boch and imaginatively transitions into their present-day diverse collections of wellness and bathroom products. Showcasing their offerings with artistic cinematography it also highlights the ease of planning using their technology as well as their focus on sustainability. Klaus Naumann and the team of Naumann Film consistently deliver a high standard of impeccability – including concept, creative cinematography, elegant soundtrack, impressive sound design and tight flawless editing – which has earned them over 265 awards. Collaboration with Hielcom.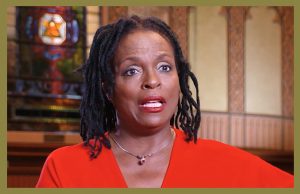 Melissa Jo Peltier (USA), The Game Is Up: Disillusioned Trump Voters Tell Their Stories, Doc Feature – Two-time Emmy winner Peltier delivers an impactful look into the cultural phenomenon of Trump supporters and a deep dive into their motives for voting, their doubts, and the epiphanies that changed their minds. Excellent research, outstanding craft and compelling interviews weave a cautionary tale for our times.
Faraz Ansari, Futterwacken Films (India), Sheer Qorma, Film Short, LGBTQ+ – A touching story of identity, acceptance and family.  A mother is forced to confront her beliefs through her Muslim daughter's relationship with her wife. A poignant tale delivered by an exceptionally talented cast. An achingly authentic performance by the legendary Shabana Azmi. Stars Divya Dutta, Swara Bhasker,  Kalyanee Mulay, Priya Malik, Jitin Gulati.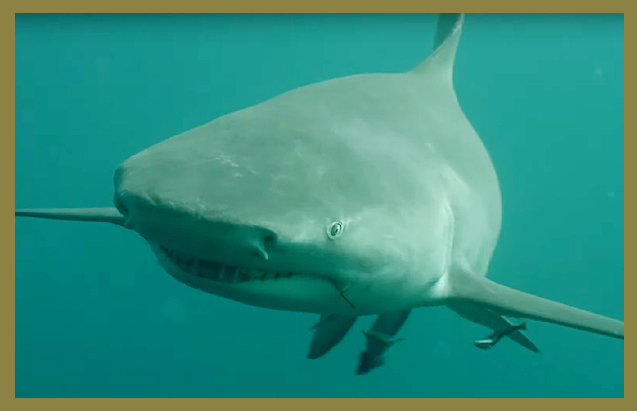 Bertrand Loyer (France), The Sand Eating Shark, Nature / Environment / Wildlife – Veteran award-winning nature producer Loyer's (National Geographic) enlightening and heart-warming tale of a lemon shark named Manoela off the coast of Brazil. Filming over three years – he discovers unsuspected alliances and unusual behaviors. With a gorgeous orchestral soundtrack by Samuel Safa. National Geographic Channels.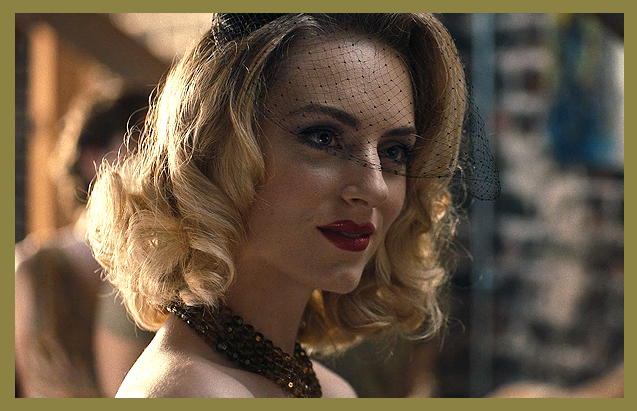 Jacky Song (USA), Incognito, Film Short (Student) – Student Academy Award nominee Song's short about a woman who claims to have teleported from the past. Her mysterious story unfolds amidst a cold mental asylum. Beautiful cinematography and a moving score. Compelling performances by Jodi Bianca Wise (The Unicorn), Autumn Harrison (Boiling Pot), Greg Kriek, (The Other Side) and Tom Wade (Scar).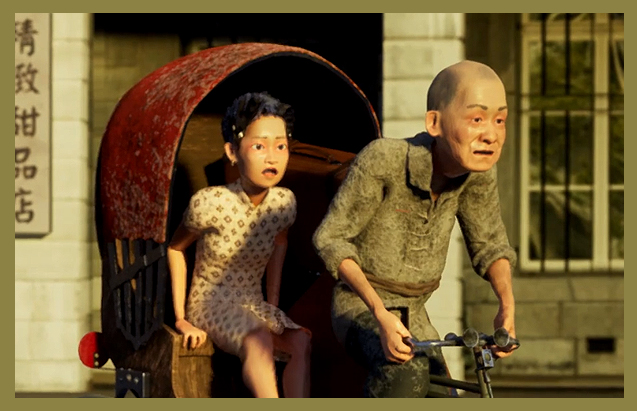 Drew Leung (USA), The Chemical Factory, Experimental – Art Directors Guild winner and industry veteran concept artist and visual effects expert Leung (Black Panther, LA LA Land, Mulan) delivers a creative animation with an important message from mother to son– encompassing the tumultuous 1950's communist China and today's COVID 19 pandemic. Creative animation, lush sets and potent message.
Adithi Krishnadas, Studio Eeksaurus Productions Pvt. Ltd. (India), Kandittundu (Seen It), Animation – An innovative, quirky and utterly delightful animation following the wanderings of the ever-vibrant Mr. P. N. K Panicker as he embarks on a moonlit stroll with unusual supernatural encounters. Wildly creative with exceptional sound design. From Studio Eeksaurus Productions, Adithi Krishnadas – Director and Nilima Eriyat – Producer.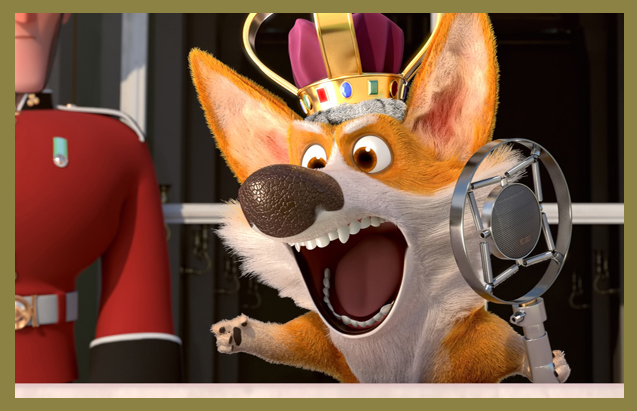 Alex Tullo (USA), Barking Orders, Animation – When the entire British Royal family tragically dies, the Queen's corgi finds himself next in line for the throne and in the seat of powur. Delightfully animated with amusing nuances, expressions and clever scenes. A young filmmaker to watch – just nominated for the 2021 Student Academy Awards for Computer Animation! @RinglingCollege.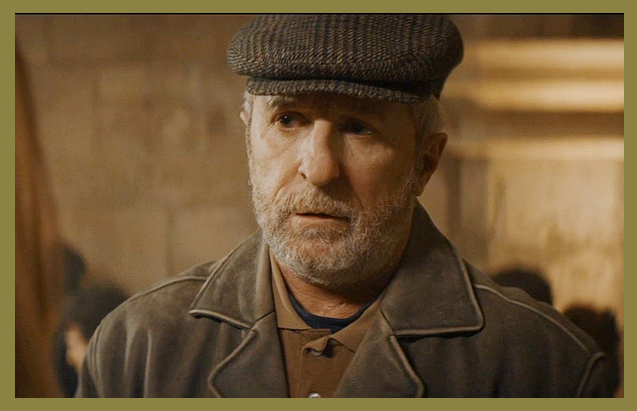 Jessy Langlois (France), Deus Ex Machina, Film Short – A young man finds his long-lost biological father and realizes that he never really ran away as he was told. What he discovers is his father suffers from Prosopagnosia, an inability to recognize faces. The events of one fateful night will redefine how they see the world forever. Outstanding performances by Tom Leeb (Plan B) and Christian Charmetant (Plus belle la vie).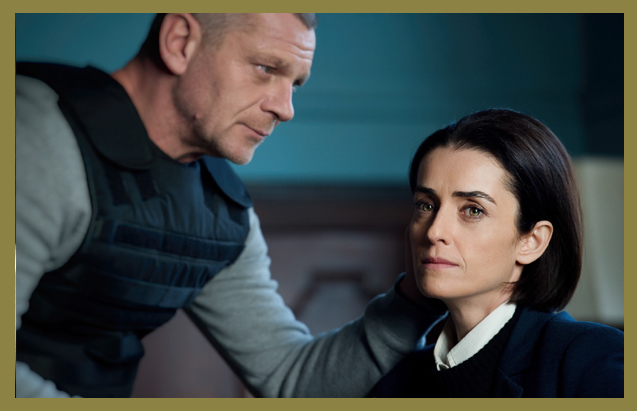 Dimitar Dimitrov (Bulgaria), The Hunt For Salamander, TV Program – An intriguing crime drama featuring complex and interesting characters. An unconventional tough cop who never recovered from his child's death, his ex-wife arrives as his boss, a mysterious call girl and a crime syndicate that bind them all together. Julian Vergov, Ana Papadopulu, Hristo Petkov, Iva Mihalic, Elena Telbis, Martin Radoev.  Nova Broadcasting Group.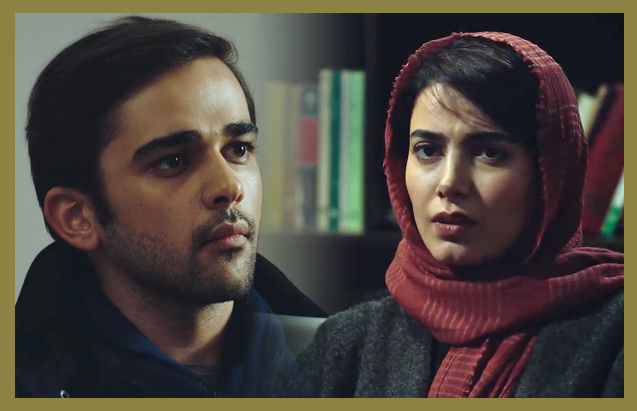 Sajjad Shahhatami (Iran), Identibye, Film Short – Love, loathing, identity and truth collide in this dilemma of choosing between sense and sensibility regarding one's innermost feelings. The haunting story of a couple finding their place within a forbidden truth that changes their world forever. Nasim Moslemi and AmirHossein Sabbaghan give memorable and impactful performances with an excellent supporting cast.

Alana DeJoseph (USA), A Towering Task: The Story of the Peace Corps, Documentary Feature, History / Biographical
Andrea Kalin, Spark Media (USA), Scattering CJ, Documentary Feature, Viewer Impact: Motivational / Inspirational, Use of Film / Video for Social Change
Artur Muharremi (France), EXIT, Animation
Bev Gandara (USA), Concrete Wings, Latin / Hispanic, Personal Growth
Catherine Dwyer (Australia), Brazen Hussies, Liberation / Social Justice / Protest, Women Filmmakers
Drew Leung (USA), The Chemical Factory, Animation, Asian, Documentary Short, Film Short
Eric Carosella (USA), A Tale of Redemption and Regret with Sunny the Heat, Actor: Leading (Stephen Sorrentino as Sunny the Heat)
Erix Mercedes (USA), Thank You Big Brother spec, Commercial / Infomercial
Florence Ordesh (Ireland), An Extinction, Actress: Leading (Florence Ordesh as Aoife)
Frances Hernandez, South Florida PBS (USA), Changing Seas "Alvin: Pioneer of the Deep", Documentary Program / Series
Frances Hernandez, South Florida PBS (USA), Fauci: The Virus Hunter, Documentary Short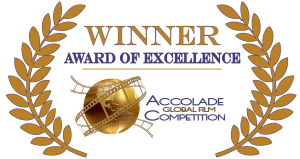 Garik Sukachov and Andrei Tomashevsky (Russia), REMEMBER, Music Video
Hung Cheng Chang (Taiwan), Invisible Justice, Film Feature
Jeff Joslin (USA), Sparks-The Ken Sparks Story, Documentary Feature, Christian
Jerri I. Sher (USA), QUIET EXPLOSIONS: Healing the Brain, Documentary Feature
Johannes Grenzfurthner (Austria), Masking Threshold, Film Feature, Original Score (Masking Threshold / A Soundscape composed by Tina "Tina 303" Gruensteidl and Mathias Augdoppler), Sound Editing / Sound Mixing (Lenja Gathmann)
Jonathan Bucari (USA), The Elephant in the Room, Film Short, Actor: Leading (Seamus Davey-Fitzpatrick as Liam)
Karl Talbot and Chad Murdock (Canada), Silenced, as Mercury Rises, Documentary Feature, Contemporary Issues / Awareness Raising
Katherin Hervey (USA), The Prison Within, Documentary Feature, Liberation / Social Justice / Protest
Klaus Naumann, Naumann Film GmbH (Germany), Villeroy & Boch – Innovations 2021, Direction, Editing, Cinematography, Concept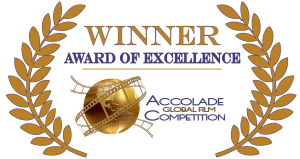 Larry Carrell (USA), Girl Next, Film Feature
Melissa Jo Peltier (USA), The Game Is Up:  Disillusioned Trump Voters Tell Their Stories, Liberation / Social Justice / Protest, Movie Trailer, Special Purpose Productions, Women Filmmakers, Contemporary Issues / Awareness Raising, Use of Film / Video for Social Change, Post-Production Overall, Viewer Impact: Content / Message Delivery
Michael Lints and Aaron Stewart (Singapore), Broken Chains Documentary, Documentary Feature
Rui Huang (USA), THERE YOU ARE, Animation (Student)
Scot Fure (USA), Put Your Hand on the Line, Documentary Feature
Shamid Films (Iran), Psycho, Film Short
Simone Piccoli (Italy), BEACONS OF HOPE, Nature / Environment / Wildlife
Thomas I. Parrish V (USA), B1 – The Awakening, Movie Trailer (Student)
Udi Aloni and Ayana Stafford Morris (USA), Why Is We Americans?, Documentary Feature
Uriya Hertz (Israel), Devek, Film Short
Click the Below for Award of Merit winners!
Click the Below for Award of Recognition winners!