Oliver Goetzl – YOSEMITE


Oliver Goetzl (Germany), YOSEMITE, Nature / Environment / Wildlife – In conjunction with National Geographic this stunning program leads the viewer on an adventure through the national park complete with gorgeous visuals and intriguing stories of the wildlife that call Yosemite home. Three years in the making, the filmmakers show the dedication, fortitude and innovative techniques required to master a film with wildlife stars such as bobcats, black bears, coyotes and golden eagles.  Features a witty, entertaining and informative script that takes the viewer on a memorable journey. Award winning Director  Oliver Goetzl has worked for BBC, Nat Geo, Disney and Animal Planet in exotic locations around the globe.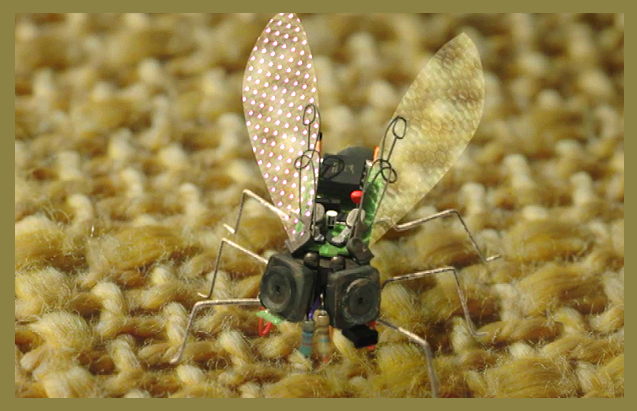 Daniel M. Smith (United Kingdom), FlySpy, Film Short – A young genius uses a radio controlled drone fly with a camera to spy on his ex. Shot partly Virtual Reality it is directed by BAFTA-winner Dan Smith. Features Ophelia Lovibond (Guardians of the Galaxy) and Sam Hoare (Captain America). Robot designs by Jake Lunt concept (Star Wars VII) designer of the BB8 Ball Droid.
Shane Stanley (USA), The Untold Story, Film Feature – Edward's career and life have hit rock bottom. At 64, he moves in to a tiny apartment and must start over again. From multi-Emmy winner Shane Stanley featuring Hollywood vets Barry VanDyke, Nia Peeples, Ellen Green, Ellen Travolta, Omar Gooding, Jason Connery, Dan Haggarty, Miko Hughes and Joel Brooks.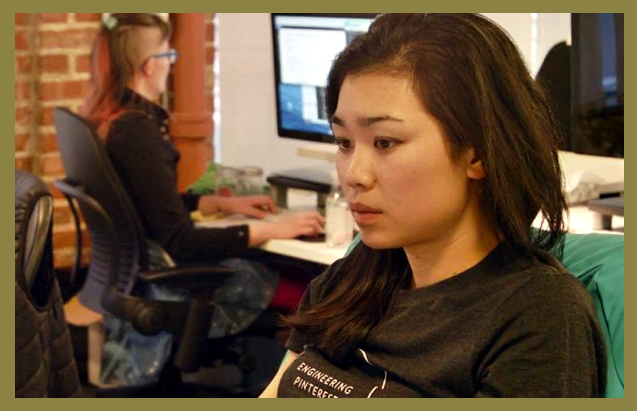 Robin Hauser Reynolds (USA), CODE: Debugging the Gender Gap, Documentary Feature – Exposes the dearth of American female and minority software engineers and explores the reasons for this gender gap. CODE raises the question: what would society gain from having more women and minorities coders? With Emmy winning story consultant Jack Youngelson.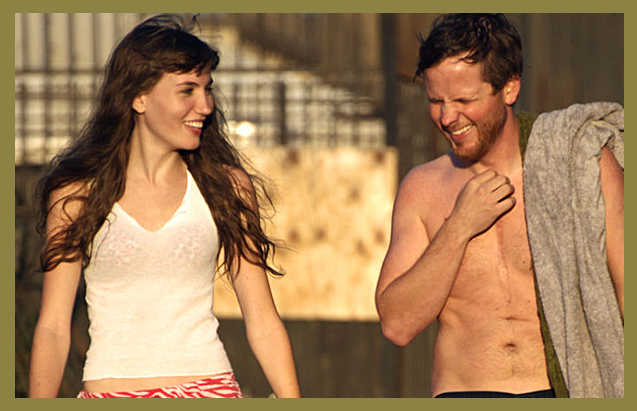 Tim Bartell (USA), Dirty Beautiful, Film Feature – A lonely artist brings a young, drifter woman back to his tiny apartment to live with him. Between his obsessive tendencies and her non-stop drinking, something strange happens. They start to care for each other. Tim brings his extensive film and TV background to his first feature with charismatic, quirky characters.
David Bickerstaff (United Kingdom), EXHIBITION ON SCREEN: Vincent van Gogh – An insightful documentary, it provides a deeper understanding of Vincent Van Gogh, and the experiences throughout his life that contributed to his success. The viewer is taken on a journey of discovery, from his earlier occupation as an evangelist, through to his development into becoming an artist.
Antonis Tsonis (Greece / Australia), 3000, Film Short – When Leon's best friend Ari shares tragic news about his battle with cancer, unemployed and desperate to help, Leon decides to become a criminal to pay for more cancer treatments. Against the backdrop of contemporary Athens, Greece, Leon's actions to save his best friend have irreversible consequences.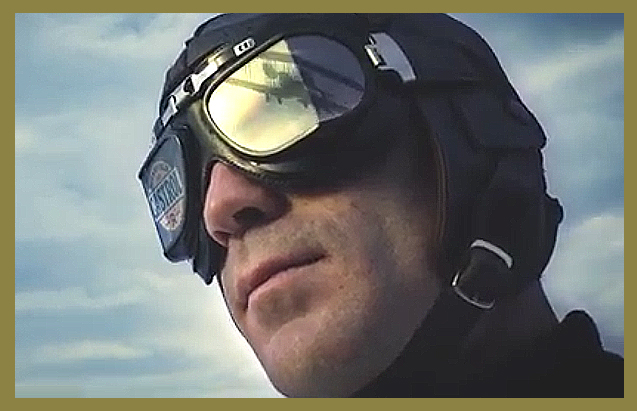 Tilling Creative (United Kingdom), Castrol Heritage – They Said It Couldn't Be Done, Corporate / Employee Communication – Castrol's achievements told through innovative visuals of technicians that see these achievements through reflections of the stories playing out in the visors of various goggles and helmets. Creative and interesting visuals tell the story.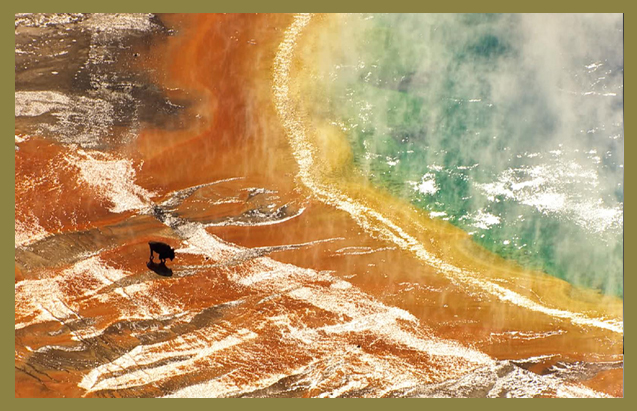 Oliver Goetzl (Germany), YELLOWSTONE, Nature / Environment / Wildlife – A gorgeously shot program features the scenery and wildlife of Yellowstone National Park. Heart-warming moments and heart stopping stories abound as the viewers are treated to stories that play like a scripted movie with stunning slow motion shots show impressive animals in their fascinating battles.

Aidan Otene Dickens (USA), Daze, Film Short
Alexandra Debricon (USA), A Gringo Honeymoon, Film Short
Artem Makarevich (Russia), Eclipse, Film Short
Beziat Fabien (France), PARIS 'THE PLACE TO BE'  (1924-1937), Documentary Short
Bhargav Saikia (India), Awakenings, Film Short
Carlo Christian Spano (Italy), Grado Mission, Documentary Feature
Dominique Monfery and Julia Pajot (France), Au Fil de l'Eau (On Flying Water), Film Short
Education Bureau (China, Hong Kong), Intelligent Mind-Reader (Starting Stories), Educational / Instructional / Training
Education Bureau (China, Hong Kong), I Have A Window In My House, Children / Family Programming
Fede Ponce (USA), Sebastian: The Slumberland Odyssey, Movie Trailer
Geordie Sabbagh (Canada), A Sunday Kind of Love, Film Feature
Ian Kirby (Canada), HALO: The Fall of Reach, Animation
Kristen McGary (USA), Rain, Women Filmmakers
Martin Smatana, Academy of Performing Arts in Bratislava (Slovakia), Rosso Papavero – Circus of Red Poppy, Film Short (Student)
Matthias Hancke (Switzerland), OVERCAST – An Investigation into Climate Engineering, Nature / Environment / Wildlife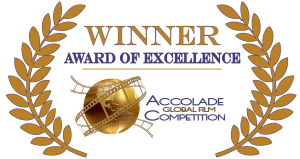 Max Barbakow  (USA), The Duke: Based on the Memoir ""I'm The Duke"" by J.P. Duke, Film Short (Student)
Michael Maes (Cayman Islands), Epiphany, Nature / Environment / Wildlife
Mike Hirchfield (Australia), Dan Menzel – A Long Way Home, Documentary Short, Sports
Oliver Goetzl (Germany), YOSEMITE, Nature / Environment / Wildlife
Paolo Monico (USA), The Mother, Film Short
Rafael Bolliger (USA), Clones, Film Short
Robert Allan Black (USA), LOVING HENRI, Documentary Feature
Robin Hauser Reynolds (USA), CODE: Debugging the Gender Gap, Contemporary Issues / Awareness Raising, Use of Film / Video for Social Change, Viewer Impact: Motivational / Inspirational, Special Effects: Animation, Original Score (Composed by Laura Karpman)
S.C. McCullough (USA), The Exorcism Diaries *, Movie Trailer
Scud. (Hong Kong), Utopians, LGBT
Shahnawaz Zali & Yazan Abughaida, Northwestern University in Qatar (Qatar), 100 Steps, Islamic (Student)
Stephen Rooke (Ireland), After Braveheart, Documentary Feature, History / Biographical
Stuart Gillies (Canada), The Drive, Webisode
Yaser Talebi (Iran), the Descendants, Film Feature
Zhen Chen (USA), Straw Dolls, Sound: Overall Impact, Sound Editing / Sound Mixing
Click the Logo for Award of Merit winners!

Click the Logo for Award of Recognition winners!