Master Moley By Royal Invitation – Leon Joosen

Leon Joosen (United Kingdom), Master Moley By Royal Invitation, Animation – The story of a precious young Moley, an ancient magical book and an adventure to pick a rose from the Queen's Garden. These events not only change Moley's life – but the lives of all the Moles. This thoroughly engaging and utterly charming animation is filled with beguiling characters and a delightful story line. A 30-minute special easily lending itself to a series or feature – filled with adventures kids will love with plenty of witty  humor adults will appreciate. Deftly directed by Joosen whose talent was minted at Disney as an animator on Little Mermaid and other projects, and directing (under Roy Disney) on Scooby Doo and Aliens in the Attic. Moley was written by Ricky Roxburgh (Tangled: The Series and Arthur Landon (Side by Side) and brought to life by a stellar cast of industry talents. Two-time Oscar nominee and BAFTA winner Julie Walters (Billy Elliott, Mama Mia), Oscar, Golden Globe and BAFTA-nominee Richard E. Grant (Can You Ever Forgive Me?, Gosford Park), Emmy and BAFTA-nominee Charles Dance (Game of Thrones, The Imitation Game), BAFTA-nominee Gemma Arterton (The Escape), BAFTA nominee Togo Igawa (Thomas and Friends, Star Wars) and prolific popular performer and producer Warwick Davis (Harry Potter Series, Return of the Jedi, The Last Jedi, Rogue One).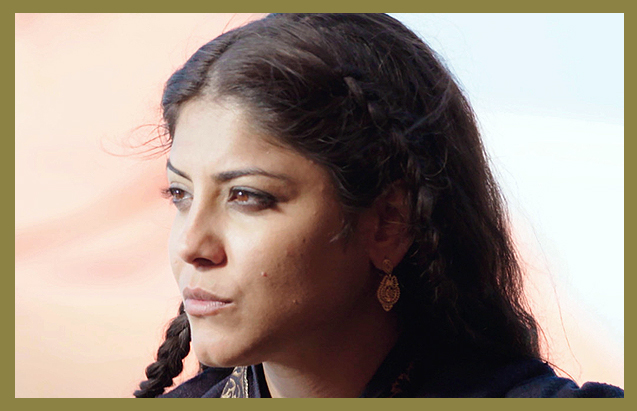 Bob Hercules (USA), The Gate: Dawn of the Bahá'í Faith, Doc Feature – Peabody Award-winner Hercules' compelling doc transporting viewers to 1844 Persia to tell the story of the Prophet The Báb and his message of oneness. An important story for our times. Potent interviews, lush scenery, exceptional sound design, a moving soundtrack and stunning reenactments. Narrated by Yaani King Mondschein (Mad Men).  (Aired ABC)
Nick Epstein (New Zealand), Die Like a Shark, Film Short – An ageing fighter falls apart as he refuses to face the end of his bright career. An emotional ride through the depths of feelings, bad decisions and harsh realities of a fighter and those that love him. Skillfully directed by Epstein (The Hobbit, Harry Potter) stars SAG-nominee Shane Rangi (The Wolverine), Mark Hadlow (The Hobbit) and Jed Brophy (Lord of the Rings).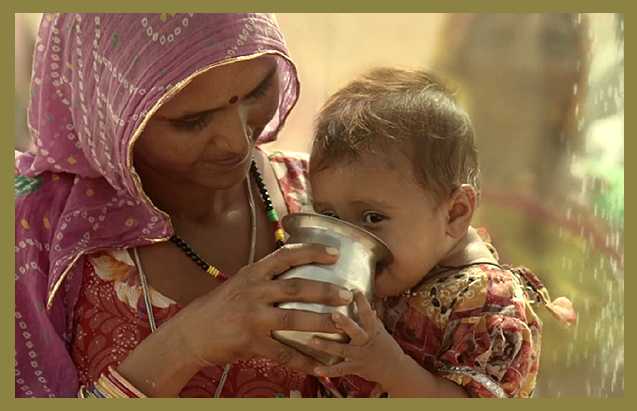 Bauddhayan Mukherji (India), USLP Shower, Public Service Programming / PSA – A poignant and impactful film from prolific director Mukherji – illustrating the critical importance of water and the disparities between urban and rural populations that exist today. Thought provoking and impactful messaging. Creative and beautifully shot with a moving soundtrack and emotional message.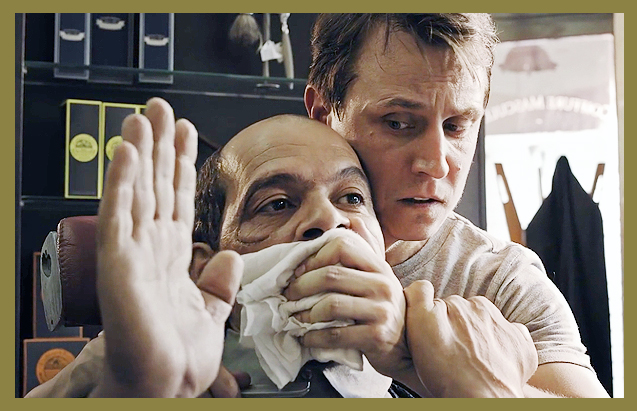 Rami Ghorra, SAE Institute Paris (France/Lebanon), The War of Others, Film Short (Student) – Twenty years after Lebanon's Civil War, a warlord enters a barber shop in Paris and faces the family of some of his victims. An affecting ride through the psyches of victims and perpetrators. Excellent direction and compelling performances. Farouk Benalleg, Sebastien Corona, Christian Vurpillot and François Rousseau.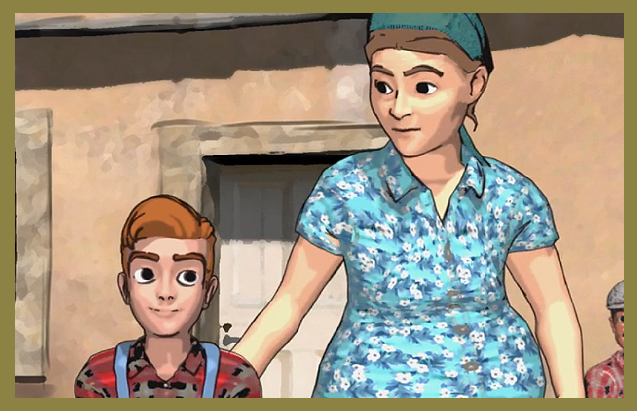 Fabio Teriaca and Juan Pablo Etcheverry (Italy), Twelve Minutes of Rain, Animation – A beautifully poetic animation that follows a protagonist as he returns to the places of his childhood and relives the memories that characterize his existence. Deft direction leads creative animation and heart-warmingly relatable story with a beautiful and emotional score by Sergio Cammariere.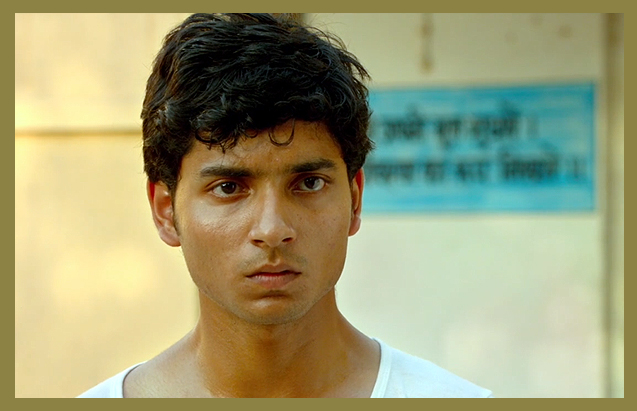 Radheshyam Pipalwa (India), SMASH (Chidi Balla), Children/Family  – A humble tale of the indomitable human spirit and the boy who saved a village school (and the soul of the villagers!) through learning and mastering the game of badminton. Well directed with attractive cinematography, a supportive soundtrack and enjoyable performances from an ensemble cast. Chetan Sharma, Abhimanyu Singh, Suneel Sinha, Mayur More.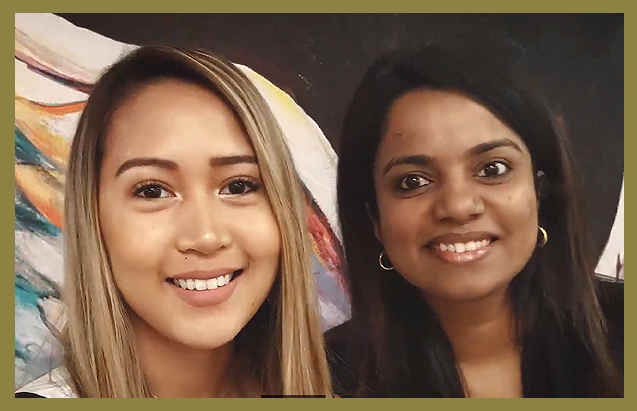 Stanley Black & Decker (USA), Together We Are More: Celebrating Differences for a More Inclusive World (Pride 2019), Special Purpose Productions – Celebrating Pride 2019 and a corporate value of embracing and valuing all aspects of diversity. An excellent corporate piece set to a lyrical poem with compelling images, approachable narrative and superbly edited to an inspiring soundtrack.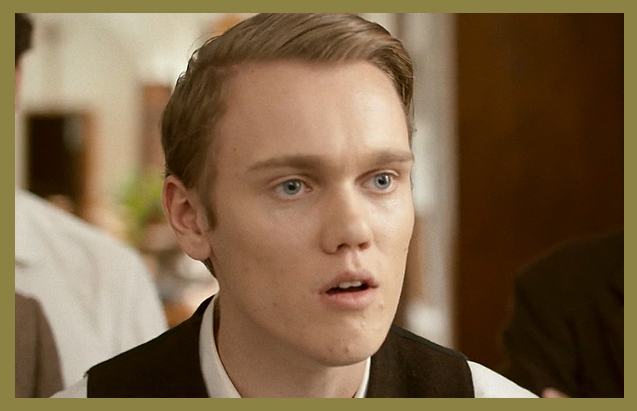 David Sipoš (Slovenia), My Heart is not Afraid, Christian – The life of martyr Alojzij Grozde, from his poor childhood in Dolenjska to his life as a student and finally his tragic death. With lush cinematography, expressive symbology and exceptionally creative production design. Interviews and dramatic re-enactments provide a cautionary tale for our times and persecution of others. Stars Alex Centa.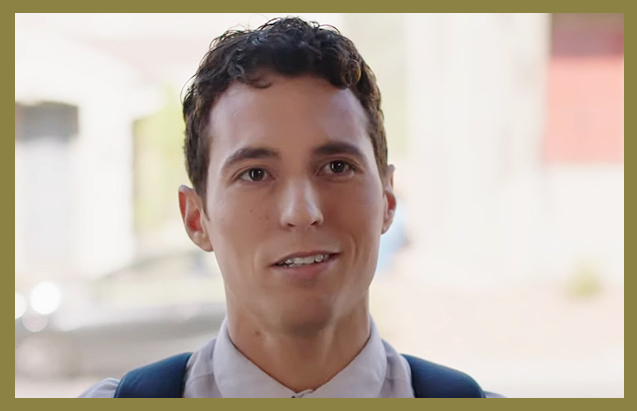 Wes Scarpias Gonzales (USA), Book of Sam, Webisode – A man on a mission, Elder Larsen finds himself inside a stranger's home in suburbia. A bemused missionary, a provocative client and an unexpected exchange. Directed with wit, presents a few surprises, driven by an amusing sound design and authentic performances. Stars: Wes Scarpias Gonzales, Jonas Woolverton, Heidi Rider.
Jackson Little (USA), Static, Film Short (Young Filmmaker – 17 and younger) – A businessman under pressure working at home, finds himself facing a series of strange occurrences while waiting for his wife to come home. With direction and suspense more sophisticated than his 17 years, Little shows great promise for a filmmaking career.

Ajitesh Sharma (India), Folktale, Children / Family Programming
Alexandria Bond, Grant Morningstar and Amr Nabeel (USA), 10 Minutes to Live, LGBT
Anar Azimov (Ukraine), Crossing the Line, Film Feature
Bonnie Foster (USA), Butterfly, Women Filmmakers
Brian Follmer (USA), Out of Sight, Out of Mind, Film Feature
D.B. Sweeney (USA), Two Dum Micks, Film Short
Daniel M. Cashdan III (USA), Closed Loop, Young Filmmaker – 17 and younger
Fran Matera, Arizona State University's Cronkite Public Relations Lab (USA), Future Security Forum Promotional Video, College / University / Government, Special Purpose Internet Productions, Contemporary Issues / Awareness Raising
Fran Matera, Arizona State University's Cronkite Public Relations Lab (USA), 10 Across Water Summit Promotion, Use of Film / Video in Social Networking
Fran Matera, Arizona State University's Cronkite Public Relations Lab (USA), Power Play: Event Recap, Nonprofit / Fundraising
Fran Matera, Arizona State University's Cronkite Public Relations Lab (USA), Power Play: Meet Brendan, AKA Blue Bulldog, Use of Film / Video in Social Networking, Use of Film / Video to Foster Interactivity
Fran Matera, Arizona State University's Cronkite Public Relations Lab (USA), African Humphrey Voices: Agnes Igoye, Use of Film / Video to Enhance Website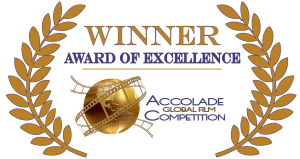 Gabe Schmidt (USA), How to Make a Movie, Young Filmmaker – 17 and younger
Gary Rottger (USA), Indigenous: Fight for Survival, Documentary Short
John M. Wager (USA), Brooklyn Baby, Film Short
Jonathan Galland (USA), The Ribbon, Original Score (Composed by Jonathan Galland)
Julio Mendez (USA), TOGETHER WE CAN, Documentary Short
Nick Epstein (New Zealand), Die Like A Shark (Me Mate Ururoa), Actor: Leading (Shane Rangi as Mark "The Nightmare" Otini), Native American / Aboriginal Peoples, Cinematography, Dramatic Impact, Makeup, Sound: Overall Impact
Radheshyam Pipalwa (India), SMASH (Chidi Balla), Asian
Samantha Casella (Italy), I AM BANKSY, Women Filmmakers
Thomas Kadman (United Kingdom), The Game Changer, Actor: Leading (Thomas Kadman as Liam Rowland)
Click the Below for Award of Merit winners!
Click the Below for Award of Recognition winners!