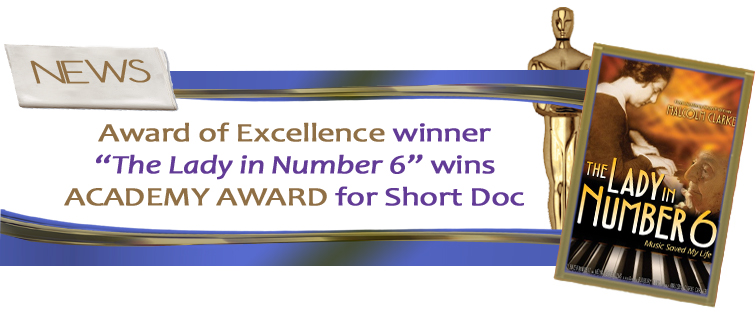 Tzipi Trope – My Dearest Enemy

Tzipi Trope (USA / Israel), My Dearest Enemy, Film Feature – A powerful drama set in the Jerusalem neighborhood of Abu-Tor; a community that is half-Jewish and half-Arab. It follows the twenty five year relationship of Maya, a Jewish girl and Alice, an Arab girl. Drawn to each other by their shared love for poetry, they develop a deep bond that grows into an impossible friendship. Taking two very different paths in adulthood – the film spans over 25 years as they struggle to keep their friendship in the midst of their communities' ever-growing conflict. Both women must now choose between friendship, duty, and the pull of history. This is a story of love, betrayal, shattered dreams and courage. Deft direction and achingly authentic performances realistically present the complicated and heart-breaking realities of today's times. Stars: Hanan Hillo (Just for Today, Fauda), Adi Gilat (The Arbitrator, Consolation) and Adeeb Safadi (Between Heaven and Earth, The Reports on Sarah and Saleem).

Roberto Flores Prieto and Iván Wild – Men of God

Roberto Flores Prieto and Iván Wild (Colombia), Men of God, Television Program / Series – A television series that features six multi-genre stories about the ironies of destiny, the mysteries of faith and the narrowness of the path that leads to salvation, through encounters between priests and parishioners in different times of the Colombian Caribbean. From an ordinary businesswoman, a hit-man and a fortune teller, to a werewolf or conqueror Pedro de Heredia, all of them have a place in the Lord's vineyard. An exceptionally poignant and thought-provoking script, beautiful cinematography and pitch-perfect performances by the entire cast. Stars: Manuel Navarro (Sevillanas de Brooklyn), Julio Sánchez Cóccaro (Enfermeras), Victoria Hernandez (La Usurpadora), Jairo Ordonez (All for Love), Carlos Serrato and Hernán Méndez.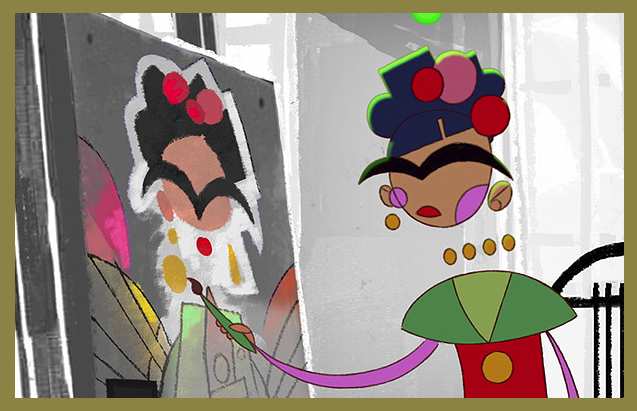 Nicolas P. Villarreal (Argentina), ON / OFF, Animation – Exceptionally talented filmmaker Villarreal's exploration of the risks that technology has on imagination and discipline. Brilliantly told through the perspective of geniuses Frida Kahlo, Leonardo Da Vinci, Nicola Tesla, and Wolfgang Mozart. Superbly and creatively drawn and animated with outstanding soundtrack and sound design. Red Clove Studios.
Sebastien Cascio (France), Promise, Film Short – Franck is interned in a psychiatric hospital following the death of his love, his wife Rachel. His psychiatrist probes his memories to help him overcome his trauma. Superb story-telling, beautiful filmmaking craft and outstanding performances deliver an impactful story. Directed by and starring Sebastien Cascio (Truands) with Priscilla Lopes (Camping Paradis) and Ines Bonson.
Jin Jin (China), The Fairy Dream of Yeloli, Asian – Multi-talented Jin Jin delivers a wildly colorfully and creative animation with epic characters – that has a deep purpose – helping children to know they are the future and the only hope to save the world and the environment. Fanciful figures and compelling stories are designed to keep interest and foster discovering truth, goodness and beauty.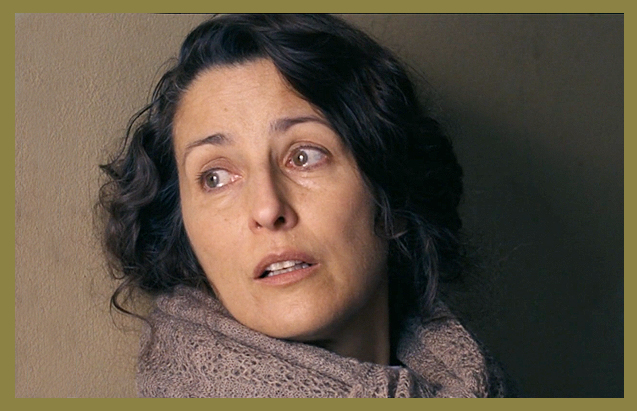 Carlos Iglesias (Spain), Ispansi! (Spaniards!), Film Feature – This beautifully crafted film follows a woman from a loyalist family and a communist man who meet while traveling with a convoy of children sent to the Soviet Union amidst the Spanish Civil War. With exceptional performances by a talented cast led by Esther Regina (The Night Manager) and Carlos Iglesias (Crossing Borders) who is also the film's writer and director.
Tom Dauer and Whiteroom Productions (Austria), The Value of Time, Doc Short – An exceptionally crafted and wonderfully engaging doc about charismatic Hermann Huber – a successful business leader, inspiring role model and legend of the alpine mountaineering world. Even in his 90's he exudes enthusiasm and drive.  Pitch-perfect interviews, outstanding craft and story-telling with exceptional editing and sound design.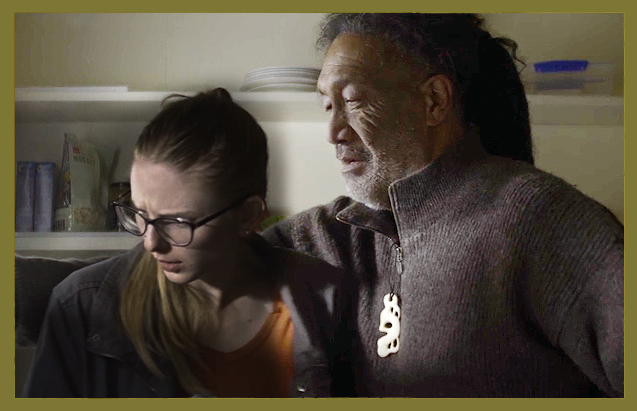 Aidan Otene Dickens (New Zealand), The Old Man Next Door, Aboriginal Peoples – A war veteran with PTSD and agoraphobia can't leave his home. His isolation shatters when a shy student moves next door and he must witness to her decent into madness. Excellent performances and impactful flash-backs create a realistic and gut-wrenching film. Lawrence Wharerau (Colonial Combat, Xena: Warrior Princess) and Emilie Hope.
C.G. Ryche (USA), Freedom, Music Video – Emmy-winning Ryche, director and talented musician, delivers a story about Freedom, life, love, choices and how the circumstances of lives shape our destinies. Set against the backdrop of a hard-hitting song – it illustrates that freedom is about the bondage that keeps people from the life they seek…both spiritually, personally.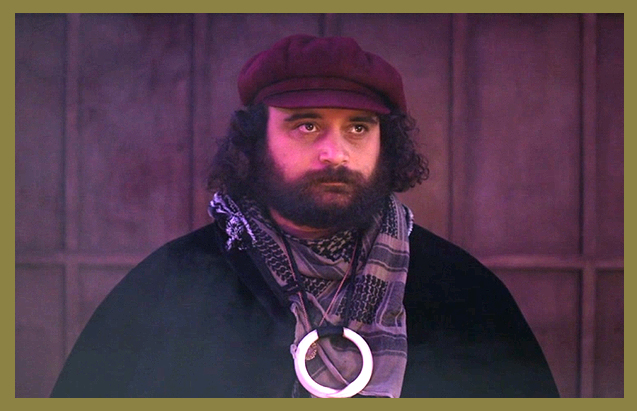 Nicole Horan, Xavier Horan, Dahnu Graham, Marara Katipa, Hayden Aull, Thomas Rose and Huhana Ruri-Panapa (New Zealand), Black Sea Golden Ladder – The Visual Album, Music Video – Troy Kingi's exploration of the human experience from childhood to death through the lens of seven Māori directors with a puff of mysticism connecting the stories. Stars: Beulah Koale (Hawaii Five-O), Vinnie Bennett (Fast 9).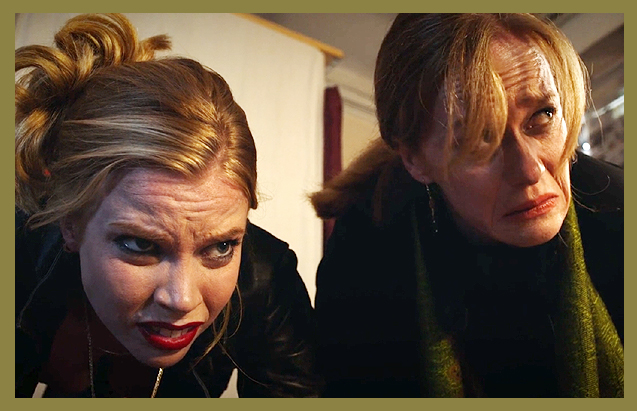 Fred Kelly, Kathryn O'Reilly and Anna Doolan (United Kingdom), Caught, Film Short – A dark comedy with eccentric characters and surprise plot twist. Jay visits Rita's photographic studio seeking revenge on an abusive partner – within a dingy warehouse they plot their revenge. Wildly quirky performances by talented actresses Kathryn O'Reilly (Rare Beasts) and Anna Doolan (Red Flag).
Julia Lemark and Julia Trautwein (Russian Federation), The Emigration, Film Feature – Kostya, an upstanding citizen with a successful career decides to help a friend and play drug mule for a day – delivering packages to friends he already knows. Things take a turn when he finds a run-away 7-year-old boy in dinosaur pajamas in the back of his car – who refuses to leave him. What could possibly go wrong?

Albert Rudnitsky and Oleg Blinov, gobro Production (USA), Someone who doesn't know you, Music Video
Alex Chacon and Duffy King (USA), Samba del Sonoran, Music Video, Original Song (Samba Del Sonoran composed by Duffy King)
Amnon Carmi (USA), Tasteless, Television – Pilot Program (Student)
Attila Iacob Peli (Romania), The Great Controversy between Good and Evil, Christian, Sound Editing / Sound Mixing
C.G. Ryche (USA), Freedom, Original Song (Freedom composed by IronWrath), Direction, Cinematography
Carlos Iglesias (Spain), Ispansi! (Spaniards!), Direction
David Peter Hansen (USA), The Militiaman, Documentary Short
Dr. Bhawani Singh Rathore and Rohit Guptaa (India), EK RAJPUT KISAN The Real Story, Documentary Feature
Fred Kelly, Kathryn O'Reilly and Anna Doolan (United Kingdom), Caught, Women Filmmakers
Jerry van de Beek and Betsy De Fries (USA), Yellowstone 88 – Song of Fire, Nature / Environment / Wildlife, Animation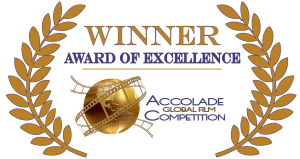 Jin Jin (China), The Fairy Dream of Yeloli, Women Filmmakers
Malcolm H. Parker (USA), The Birth of Innocence, Experimental
Mariam Avetisian (USA), The Desire To Live, Documentary Feature, Women Filmmakers
Michal Tsur (Israel), Mother's Last Show, Film Short (Student), Jewish (Student)
Mike Schiff (USA), The History of Metal and Horror, Documentary Feature, Direction
Next Anyextee and Neil Cabana (USA), The Brazilian Templars Mystery, Movie Trailer
Nicole Horan, Xavier Horan, Dahnu Graham, Marara Katipa, Hayden Aull, Thomas Rose and Huhana Ruri-Panapa, Hi Mama Productions (New Zealand), Black Sea Golden Ladder – The Visual Album, Native American / Aboriginal Peoples, Music Video
Nourah Al Hasawi (USA), Courage, Film Short (Student), Women Filmmakers (Student)
Oskar Salomonowitz and Virgil Widrich (Austria), There is Exactly Enough Time, Animation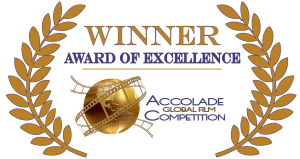 Pencho Kunchev (Bulgaria), Roses in the Night, Animation
Raghu Kondori (Taiwan), Suspension Bridge, Film Short
Robert Michael (USA), Girl Chill, Actor: Leading (Robert Michael as Darren), Actress: Leading (Janine Gateland as Amy)
Roberto Flores Prieto and Iván Wild (Colombia), Men of God, Latin / Hispanic
Rossano Bagialemani (Italy), LEGIONARIUS by YAMAMOTO Nutrition, Commercial / Infomercial
Stanislav Puzdriak (USA), Tale of the American Dream, Movie Trailer
Tom Dauer and Whiteroom Productions (Germany/Austria), The Value of Time, History / Biographical
Trish Dalton (USA), illegals, Film Short
Ukweli 'Quails' Roach and Kendra 'Kro' Horsburgh (United Kingdom), Impressions: Ensign 7, Experimental
Zsolt Pozsgai (Hungary), DARKING WAY, Actor: Leading (Máté Szabó as Ignaz Török)
Click the Below for Award of Merit winners!
Click the Below for Award of Recognition winners!