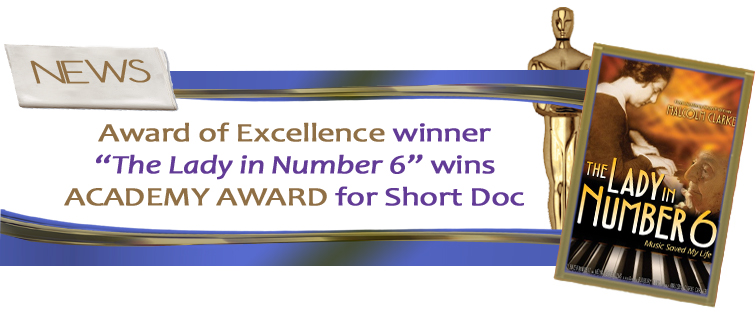 Residents of  Nowhere – Shahab Hosseini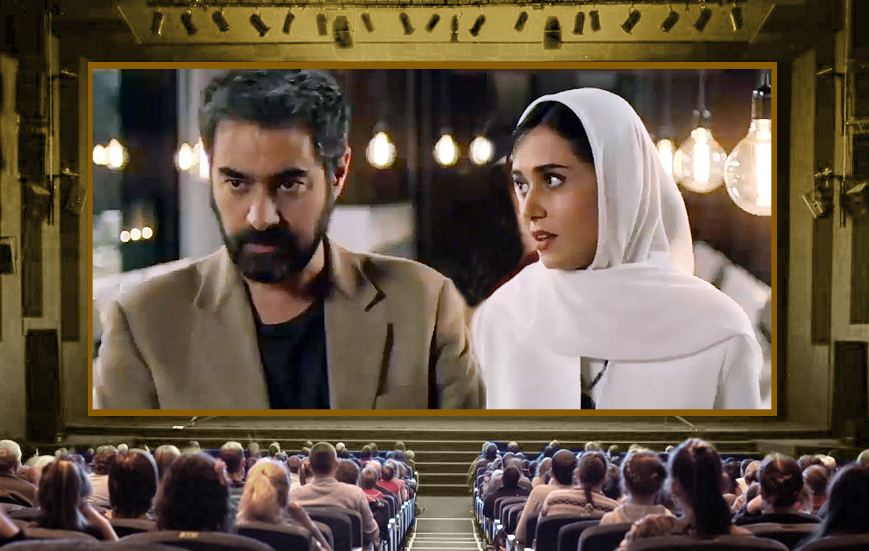 Shahab Hosseini (Iran), Residents of Nowhere (Moghimane Nakoja), Film Feature – "Residents of Nowhere" is inspired by the book written by Eric Emmanuel Schmitt called "Between Worlds". A young man drives his car fast, then without remembering anything – he finds himself in something that looks like a bizarre lobby. "What is this place, where am I, why am I here?" are questions going through his mind. He meets other guests to try to get the answers he is looking for. As the conversations go on, it soon becomes clear that he is somewhere between life and death. Each character embodies potent lessons about life, love and true meaning. Profound, poignant and moving. The set design is creative, production / lighting design are beautiful,  brave cinematography (in a room of mirrors) from Ali Ghazi, and a moving soundtrack from Mehdi Hosseini. Deft direction and impeccable performances by an enormously talented cast! Stars: Cannes Film Festival best actor Shahab Hosseini (Oscar-winning film The Salesman), Parinaz Izadyar (Abad va yek rooz), Nahid Moslemi (Drown), Ghazle Nazar (Nargesi), Ahmad Saatchian (Rest in Silence), Arman Darvish (The Human Comedy), Mehdi Hosseini, Teni Avakian.  From 7Skies Entertainment.

Hotel Sweet Hotel – Roberto Flores Prieto and Julio Azar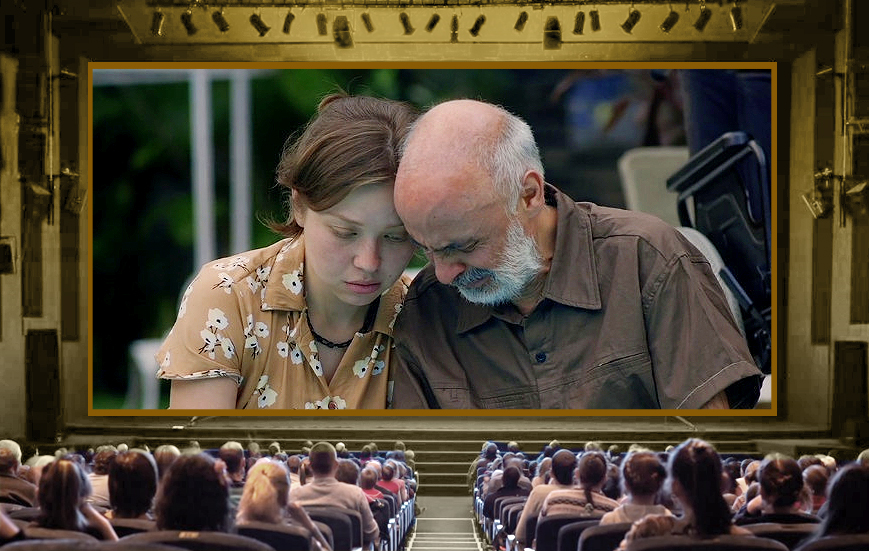 Roberto Flores Prieto and Julio Azar (Colombia), Hotel Sweet Hotel, Web Series – A superb fictional anthology multi-genre series; the "home" of these 8 episodes is a peculiar hotel on the Caribbean coast of Colombia, and it explores all forms of love through a variety of stories, that range between comedy, drama and even the supernatural. Deft direction and compelling scripting provide the canvas for outstanding performances from a very talented cast. Stories that are emotional, heart-warming and sweetly provocative covers love in so many of its forms. Stars the always superb Julio Sanchez Coccaro (Hombres de Dios) and Ana Maria Arango (La Nieta Elegida), Isabella Restrepo, Hugo Gomez, Oscar Quinones, Santiago Tapia and Javier Jimenez. KYMERA FILMS.
The Sprayer – Farnoosh Abedi


Farnoosh Abedi (Iran), The Sprayer, Animation – Abedi's deft direction combined with his exceptionally creative and meticulous characters and scenes –  bring to life a dystopian future weaving in cautionary tales from our past. Superb animation and imagination of every detail of this animation all  highlight the message of this potent film. In the land occupied with the sprayers army, no one has the right to grow any kind of plants either in public or private. So many of the people and soldiers do not even know how what a plant grows or looks like, until one day one of the soldiers finds a seed buried deep down in the dust and his curiosity is just the beginning of something extraordinary, something big, something revolutionary. A heartbreaking and heart-warming tale expertly crafted in absolutely every way.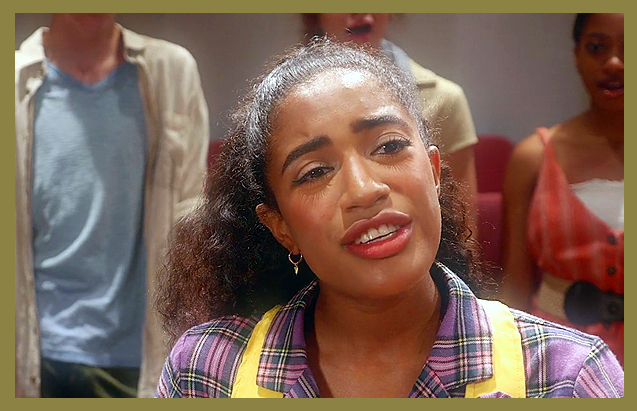 Allen Robertson and Damon Brown, Impact Arts Inc. (USA), How to Musical Theater, Children / Family Programming – Emmy-Award winning duo Robertson and Brown, tell the story of teenager Marvin, and finding his purpose though a spirited, colorful group of musical theater artists. Entertaining, clever, tightly edited with enlivening performances and feel-good cinematography. Impact Arts.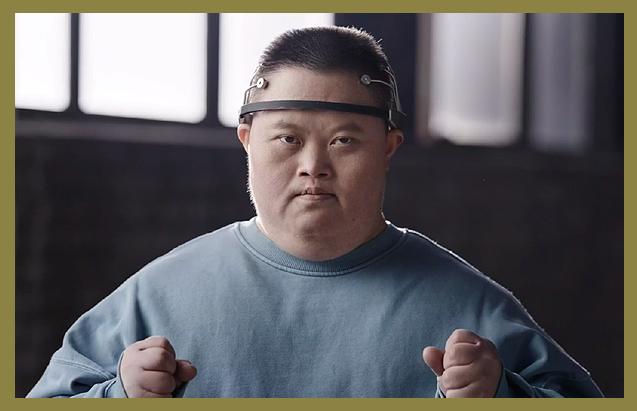 Jody Xiong (China), The Bloom, Disability Issues – Visionary creative director Xiong designed a technologically powered art project bringing together 12 disabled people. With an 8-meter canvas they created art by detonating paint-filled balloons using the power of their minds! Extraordinary concept and a beautifully produced short film in every way. Technically perfect, moving and impactful.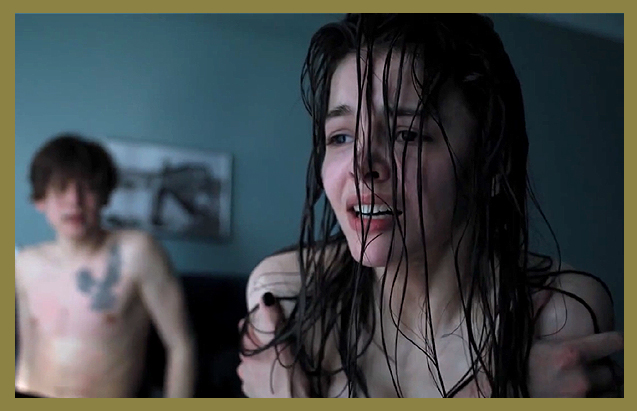 Vladimir Yankovskiy (Russia), The Chase/Слежка, Film Feature – An action-packed film about friends with a secret club – spying on random people and posting compromising info for a ransom. When a woman with a troubled past joins them their world turns both harrowing and ultimately deadly. Stars: Kristina Korbut, Timur Sakun, Nikita Alferov, Anatoliy Golub and Dmitry Pustilnik.
Michael Magee (Switzerland), Werner van Gent – Life between War and Music, Doc Feature – An intelligent and beautifully crafted doc about the life of war journalist Werner van Gent. Woven in with the harrowing stories of his reporting – it also raises the question of how to define "good" journalism and how to deal with experiencing atrocities. For Werner, music and nature are his salvations.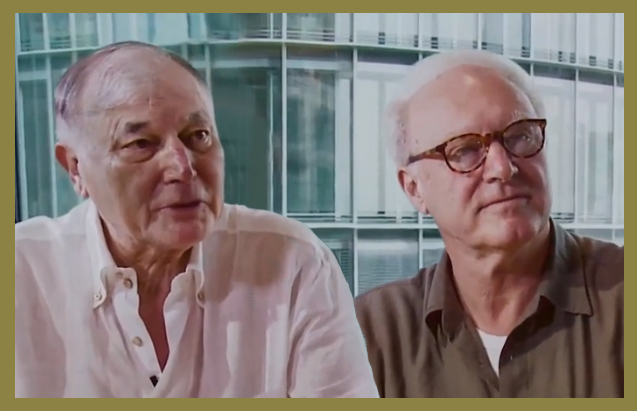 Wayne Camilleri and Stephan Wellink (Australia), The Sculpture, Doc Feature – Philanthropist Basil Sellers and artist Terrance Plowright come together to create an impressive, multi-million dollar public sculpture symbolic of Australia's Indigenous and migrant heritage. A 12-month project turns into a 10-year roller coaster ride as many obstacles threaten to derail their good intentions. Narrated by lauded Australian star Jack Thompson.
Oton Bacar (Slovenia), Dawn, Public Service Announcement – In "Dawn", we follow a day in the life of Nola and her extraordinary routine we would never imagine experiencing from a 9-year old suburban girl.  A stark contrast to the horrifying reality for many children around the globe. A dramatic illustration of the horrors of child labor, forced labor and dangerous environments – impacting millions of children worldwide.
Kevin Adamson, Samaritan's Purse (USA), Uprooted: An Afghan Evacuee Story, Animation – A simply drawn and compelling animation tells the story of a complicated contemporary tragedy. It depicts a first-hand account of an Afghan evacuee uprooted from the life she knew and forced to flee to safety – a sadly all too common story in a world of geo-political turmoil, climate crisis and human rights heart breaks.
Meichen Jiang (China), Recalling, Young Filmmaker – 17 and younger – With a maturity beyond her years, Jiang's story of an Alzheimer's patient who thinks it is 30 years ago sweetly tells the story of a mother, daughter and a decades old regret that she wants to make right. From Keystone Academy Beijing.

Aleš Urbanczik and Grzegorz Oleksa (Switzerland), Finding the Line – An Exploration of Structural Integration, Documentary Feature, Personal Growth
Ali Keyvan (Iran), The Winner, Children / Family Programming
Anthony Sarracco (Canada), PADRE PIO, Documentary Feature
Bill Wisneski (USA), Almost Home:  Life After Incarceration, Documentary Feature
Carolyn Laws (USA), Straight Into The Ocean, Asian, Music Video, Women Filmmakers
Dan Elswick and Ricardo Cozzolino (USA), Holding These Moments, Documentary Feature
Dave Garcia (USA), BENNY: Our Musical Lineage, Documentary Short
Egor Konchalovsky (Russia), МОЙ ПАПА – ВОЖДЬ / My Father is a Chief, Children / Family Programming
Gary Null and Roland Marconi (USA), The Biological Aging Challenge, Documentary Feature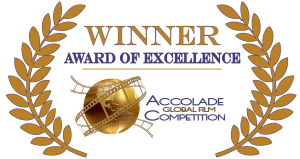 Ge Ri Tong (USA), Legend of the Forest, Original Score (Composed by Alan Williams)
Hosein Torkjoosh (Iran), Naji, Film Short
Igor Pronin (Latvia), Dialogue in the Silence and in the Dark, Disability Issues
Jake Thomas (Canada), Adaptation, Documentary Feature, Viewer Impact: Motivational / Inspirational
Lauren Spohn (USA), Absolution, Film Short
Marina Gagnard (Russia), The Statesman, Women Filmmakers
Marty Roberts and Jimmy Womble (USA), Running The Bases, Actor: Leading (Brett Varvel as Luke Brooks), Actor: Supporting (Todd Terry as Michael Jamison)
Mehmet Tanrisever (Turkey), MOON FACE SHATTERED HEARTS, Film Feature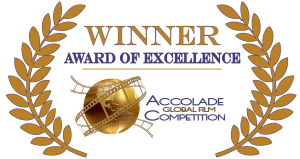 N. Ravindran (India), Seven Seeds, Documentary Short
Peter Xifaras (USA), Children Of Conflict-Desolation, Original Score
Robert Patriarca (USA), Life's Better Protected, Actor: Leading (Joseph D'Onofrio as The Producer), Actor: Supporting (Mike Starr as The Casting Director), Animation
Roberto Flores Prieto and Julio Azar (Colombia), Hotel Sweet Hotel, Latin / Hispanic
Sebastien Cascio (France), Pandora, Film Short
Shaun K. Pilkington (United Kingdom), Night One, Direction, Script / Writer
Wayne Camilleri and Stephan Wellink (Australia), The Sculpture, Narration / Voice-Over Talent (Jack Thompson)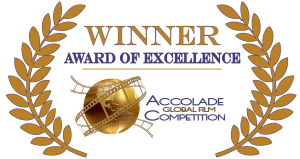 Click the Below for Award of Merit winners!
Click the Below for Award of Recognition winners!