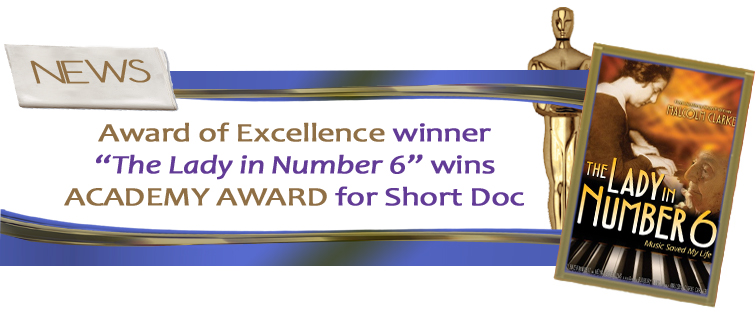 Richard Bazley – Censure

Richard Bazley (United Kingdom), Censure, Film Short – Emmy-nominee Bazley delivers an impactful film exploring identity, family and emotional betrayal.  Oscar-nominee Tom Conti supports talented newcomer Connor William's anguished performance as Aaron – an introvert struggling under the weight of a revelation and dreaming of escaping to the only place he can breathe. But escape has a cost, and he must ask himself if it is a price he is willing to pay.  Creative and uniquely crafted storytelling. Talented animator turned live action director Bazley (Disney's Pocahontas, Hercules, Tarzan, and Centurion Resurrection) delivers a powerful emotional impact by inviting the viewer to sit in Aaron's discomfort and experience his emotions in real time.  Stars: Connor William (Death Follows, The Relented), Tom Conti (The Dark Knight Rises , Reuben, Reuben), Vivien Taylor (Buggers, Annika) , Elaine M Ellis (The Dark Mile, Only an Excuse?). Beautiful cinematography from DOP John E Fry (Adventures of the Crystal Skull) with musical score produced by Adrian Chivers.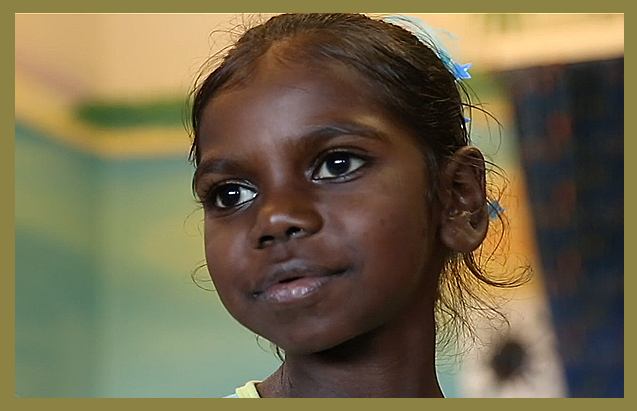 Lorraine Kabbindi White and Mike Hill (Australia), Deadly Heart, Doc Feature – The inspiring story of remote Aboriginal communities in Australia and innovative strategies to eliminate Rheumatic Heart Disease (RHD) despite failures of governments to eliminate this preventable disease. Compelling interviews with community leaders, informative, shocking and ultimately hopeful.
Wojtek Jeżowski (Poland), Project 2030, Web Series – Trend Micro's wildly innovative report of the future of cybersecurity and cybercrime told through this entertaining and thought-provoking web series. Compelling storylines dramatize the potential future with excellent technical craft and a talented cast.  David Wurawa (Weinerland), Joana Vinogradof, Michal Krzywicki (Diversion End), Philip Lenkowsky (Dune).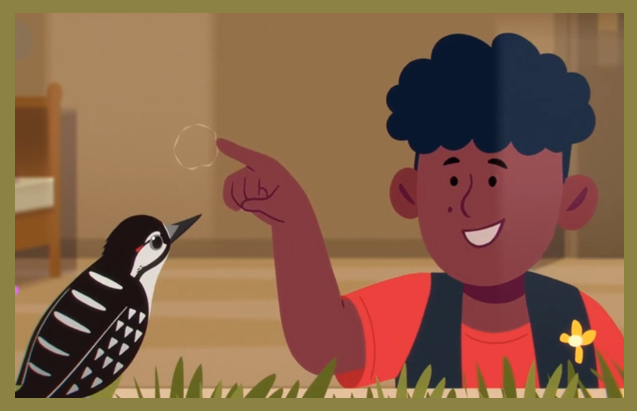 Robert A. (Bo) Barker (USA), Welcome Home, Red-cockaded Woodpecker, Special Purpose Productions / Impact –  Beautiful vibrant animation recounts the return of the Red Cockaded Woodpecker after Georgia Power's reforestation of their habitat.  Impactfully told through the lens of a touching friendship between a young man and a wild bird.  Touching narration by Emmy-winning voice actor Robert A. (Bo) Barker.
Yennis Cheung (United Kingdom), Dysphoria, Film Short – When a suicidal woman is exposed to the stark reality of someone taking their own life, she begins to question her own. Director Cheung delivers a creatively stylized short with a poignant and compelling script, deft direction and exceptional editing. Outstanding performances by Shin-Fei Chen (Selma & Clarice) and Lucia Tong (Excuse Me)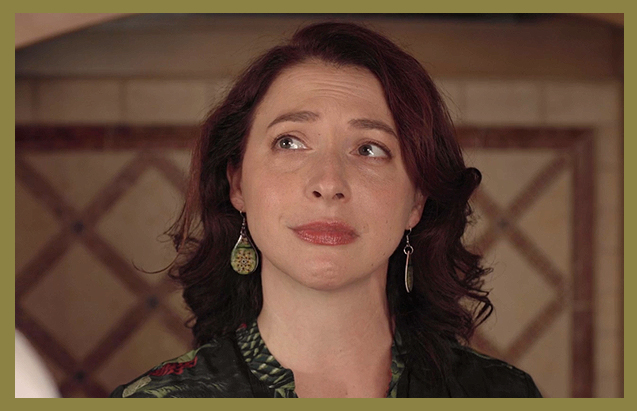 Tony Doupe' (USA), Neshamah, Film Short – A moving film short about the challenges of aging as a brother and sister must decide whether to grant their father's birthday wish. A thought provoking and gut wrenching premise with potent performances – led by nuanced Angela DiMarco (Mr. Bleachers), Richard Snyder (Dad Grows Up) and Norman Newkirk (Blood Demon Rising).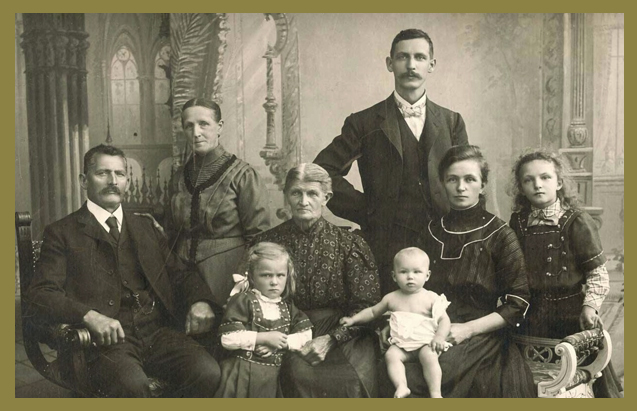 Rick Van Velsor (USA / Germany), Keeping Christmas, Doc Feature – Biography of a man that overcame a handicap to create a successful company making unique Christmas ornaments. A life hindered by pandemic, depression, world wars and the annexation of his homeland by the Russians. Excellently crafted, beautiful cinematography (Elias Danner), tight direction and editing. Narration by Jack Daniel. Mammut Studios.
Marc Cunningham (USA), An Interview with the Times, Film Short –  An interview between a controversial author and a journalist turns into a philosophical and moral showdown exploring culture, spirituality and humanity. An exceptional script drives this thought-provoking and poignant short delivered though outstanding performances from multi-talented Cunningham and David Huynh (The Sinner).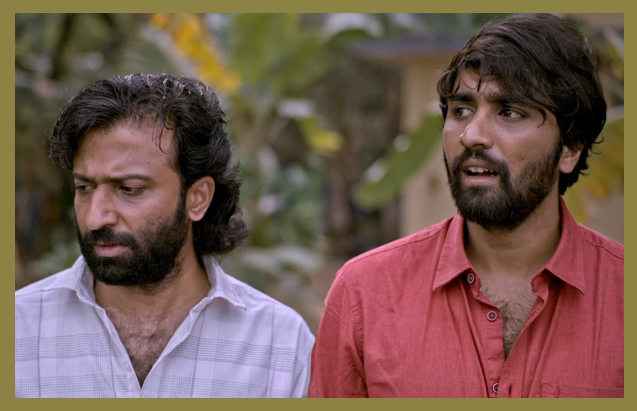 Rishikeshwar Yogi (USA / India), Nata Samrat, Film Feature – A privileged young actor discovers that he has no talent and sets out to discover himself.  Running out of money he lands in a small village and his world begins to expand.  A genre bending film blending  drama, tragedy and dark comedy. Stars: Shiva Kumar, Nithin Prasanna, Sruthy Jayan (Angamaly Diaries)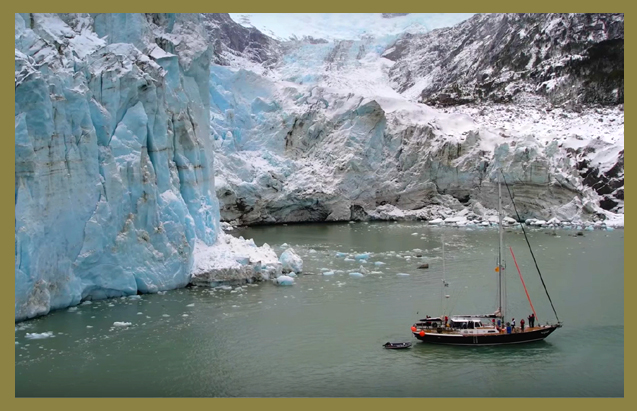 Oleksandr Lozytskyi (Ukraine), Tierra del Fuego, Nature / Environment / Wildlife – From an exciting expedition to Tierra del Fuego in Chile and Argentina in November 2021 – entrepreneur turned filmmaker Lozytskyi delivers a moving mediation featuring unique environmental footage – documenting the glaciers of South America set to heart-stirring music. A poetically visual treat and peaceful meditation for these turbulent times.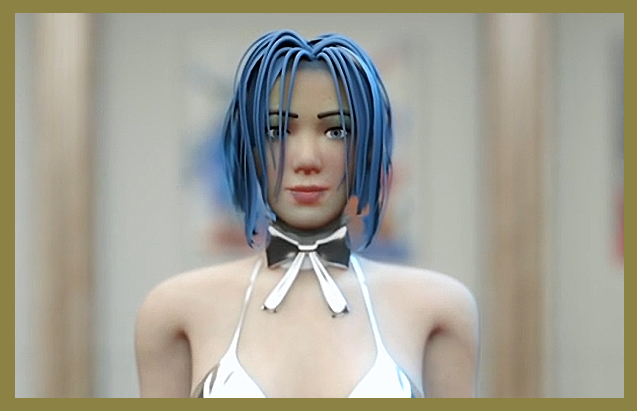 Artur Muharremi (France), PORTAT (DOORS), Animation – A treatise about art in today's virtual world and the utter emptiness and meaninglessness it can carry among the extinction of values in humanity.  Intriguing story line carried by Muharremi's lush, detailed animation combining realism of movement and stark fantasy –  follows an artist, his loyal robot and his artwork coming to life.

Amir Hossein Nouri (Iran), NIRVANA, Music Video
Daniele De Muro (Italy), Horizon, Film Short, Cinematography
Elizabeth Usher (Australia), Please Don't Turn Away, Original Song (Please Don't Turn Away composed by Elizabeth Usher)
Emily Anderson, Kate Battersby, and Elizabeth Usher (USA/Australia), Share Your Messy With Me, Original Song (Share Your Messy With Me composed by Emily Anderson, Kate Battersby and Elizabeth Usher)
Jeongwoo Cho (Korea), Ardor, Script / Writer
Joslyn Rose Lyons (USA), Butterfly Boxing, Film Short
Justin MacGregor and The Students at Trinity College Dublin (Ireland), Is There Anybody Out There? Young Voices From Inside a Pandemic, Editing
Kay L. Sumner (USA), Survivors, Women Filmmakers
Lynn Elliott (USA), Alta California, Script / Writer, Native American / Aboriginal Peoples
Douglas Silverstein (USA), The Relentless One, Documentary Short
Marek Wojtasik (Poland), Lem and Mrożek – reactivation, Animation, Art Direction
Maria Juranic (USA), A Feast That Never Comes, Music Video, Experimental
Matthew Margo (USA), CODE 10, Script / Writer, Film Feature, Entertainment / Drama / Dance / Variety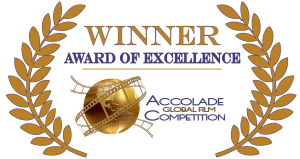 Matthew Margo (USA), ROUGH CUT, Script / Writer, Television – Pilot Program, Television – Program / Series, Web Series, Humor / Humorist
Micah Sanders Silva and Mortiz Johnson (USA), Faces of the Future, Young Filmmaker – 17 and younger
Mike Hill (Australia), New School, Documentary Short
Richard Bazley (United Kingdom), Censure, Direction, Actor: Leading (Connor William as Aaron), Script / Writer (Neil Bason)
Rick Van Velsor (USA), Keeping Christmas, History / Biographical
Robert A. (Bo) Barker (USA), Welcome Home, Red-cockaded Woodpecker, Narration / Voiceover Talent (Robert A. (Bo) Barker)
Schmidt Ocean Institute, Mónika Naranjo-Shepherd (USA), The Art Of Discovery, Documentary Short
Tina Petrova and Eugene Weis (Canada), Pain Warriors, Disability Issues
Wojtek Jeżowski (Poland), Project: 2030, Direction
Yennis Cheung (United Kingdom), Dysphoria, Asian, Direction, Script / Writer, Women Filmmakers
Click the Below for Award of Merit winners!
Click the Below for Award of Recognition winners!